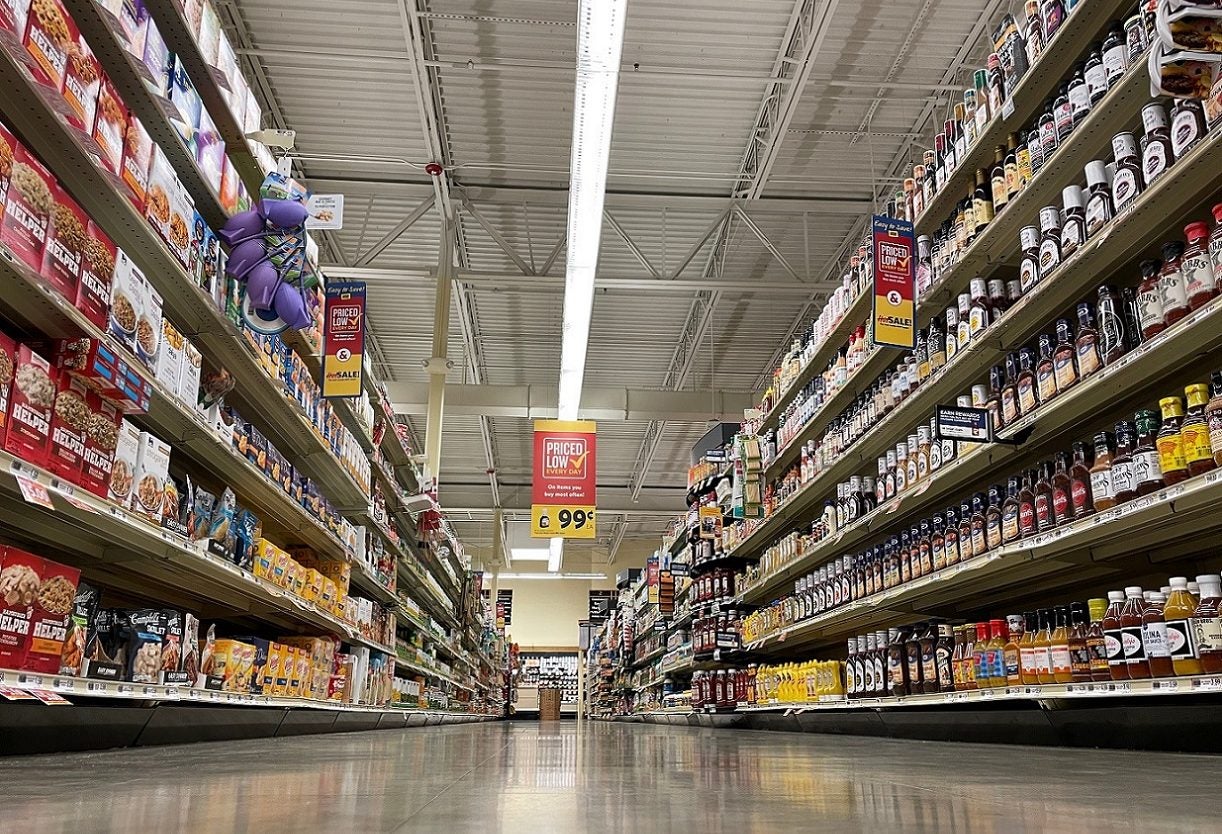 The biggest conundrum for CPG companies operating in the US right now is price.
What can they charge for their branded products that won't drive consumers away and still ensure enough of a margin to provide a reasonable profit? It's a delicate balancing act. A combination of art and science.
These deliberations are taking place against the backdrop of the growing popularity and sales growth in the US of private-label or store brands.
Here in the US, we've entered a new era of private-label brands. After years of mostly cloning manufacturer CPG brands and offering lower prices as the only real point of difference, most of the larger, more progressive retailers have now entered, to various degrees, the world of classic CPG product development and brand marketing, competing directly with national brands in most categories.
Today, price is only one of the many tiers that exist when it comes to private-label products. Instead, retailers are competing against national CPG brands in a myriad of segments, including premium, natural, organic and gluten-free.
Some major retailers in the US, like Trader Joe's, Aldi (America's fastest-growing grocery chain), Lidl and Costco (the country's second-largest US grocery retailer after Walmart), are even focusing almost exclusively on their own brands. Private-label CPG brands account for well over 50% of the total SKU count in the stores of all three retailers.
Other major chains like Walmart, Kroger (the third-largest grocer in the US) and Albertsons (the fourth-largest chain after Kroger) are going all-in on store brands, having increased their budgets for private-label brand development and marketing significantly over the last few years, along with devoting an ever-increasing amount of prime in-store real estate to the brands.
Smaller regional powerhouse grocery chains like Whole Foods Market, Sprouts Farmers Market, Publix and H-E-B are also upping their games to challenge national and regional CPG brands in every category.
Private-label products remain significantly cheaper than national CPG brands in every retail segment in which they compete. That should concern CPG companies because, in categories like premium, organic and natural, consumers are searching for value, as they are across the board. Shoppers are increasingly finding that value in private labels. These aren't your grandfather's generic, big-brand knock-offs. Many in fact are as good as or better than national CPG-branded items. Value is far more powerful than price, after all.
Inflation is benefiting the dollar sales of national CPG brands and private-label products but, over the last couple of years, the clear winner so far has been store brands.
Dollar sales of private-label increased 8.2% during the first half of 2023, outpacing national brand sales gains of 5.1% during the period ended June 18, according to research firm Circana (formerly known as IRI).
The figures are even more impressive on a two-year basis: compared to the first six months of 2021, private-label brand sales are up 16%, or about $17bn, also outpacing national CPG brand sales.
Inflation has been fueling these significant increases in dollar sales. While dollar sales are up, the unit sales of both national brands and private-label brands are down. But, of the two, store brands again win out. According to Circana, for the first half of the year, store brand unit sales in the US fell 0.5% and national brand unit sales decreased 3.4%.
The conclusion to this data is obvious: US consumers have been trading down from national CPG brands to private-label products and it appears are continuing to do so. This should be of serious concern to CPG companies, particularly the majors, but to emerging brands, too. Few brands are safe from the growing private-label brand challenge.
Private label represents 19% (dollar share) of total CPG sales in the US, according to Circana, but the percentage has been growing steadily. Inflation is a major reason for the growth but it's far from the only factor behind the rise in store brand sales.
In fact, trading down is the most serious macro issue CPG companies face, in my analysis and opinion. It's not a stretch to say that 19% private label share could double, for example, in a decade.
Remember the importance of innovation
National CPG brands have largely outsourced their research and development innovation programmes by focusing on investing in and acquiring emerging brands. Acquisitions have merit but they aren't a substitute for robust in-house innovation.
Retailers are increasingly – and successfully – blurring the line between national brands and private labels. CPG companies can better differentiate those lines through bold innovation, including not only new products but new category creation.
These companies are better at brand creation and marketing than retailers but have put too much emphasis on outsourcing innovation for financial reasons at the expense of in-house investment. Trading down should be a wake-up call.
Marketing matters
Over the last couple of decades, CPG companies have put too much emphasis on sales promotion over consumer marketing and brand building. Like outsourcing innovation, such moves have short-term benefits, particularly to boost sales and the share prices of publicly-held companies.
With retailers blurring the lines between national brands and private labels, consumer marketing will become increasingly important as a way to differentiate national brands – their key benefits, positive attributes and value to consumers – from store brands.
Consumers look to brands to improve their lives in some way and CPG companies have the unique ability to do this better than retailers – but they have to do it in a real and meaningful fashion, including in budgeting enough for investment.
Retailers rely primarily on the store as the marketing medium for their own brands. CPG companies can take ownership of all the other venues where brands can be built.
Alternative avenues for sales
Even though the majority of groceries are still bought in physical stores in the US, CPG companies need to continue to test, use and even pioneer alternative sales channels.
Avenues like direct-to-consumer, although still accounting for a minimal percentage of CPG brand sales, offer brands the opportunity to disintermediate retailers, which can be helpful vis-a-vis the private-label brand challenge.
A new twist: investing in alternative channels can also offer promise. As part of its IPO, Instacart announced PepsiCo will buy $175m of the company's Series A preferred convertible stock, making it a major investor in the grocery delivery company, which also is increasingly becoming a digital platform.
This is largely a digital play by PepsiCo because Instacart isn't an online marketplace but rather a third-party grocery delivery platform. However, it does offer an additional way for CPG companies to differentiate themselves and their brands with consumers.
CPG brands must step up efforts
I see trading down continuing, albeit at a slower pace than has been the case over the last couple of years, once national brands significantly slow down or stop their rapid rates of price increases.
It's a trend not only because the cost of groceries has increased so much over the last few years but also because US retailers are putting greater emphasis and spending on their private-label brands.
National brand CPG companies have the ability to fend off trading down and the overall challenge from private labels but, in order to do so, will have to better focus on innovation and brand marketing.
What differentiates national and regional brands from store brands in the US is what matters, even though those differences with private-label have and will continue to narrow.
CPG companies are the brand (and category) innovators and differentiators. A renewed effort across the board is needed to address the trading-down trend.