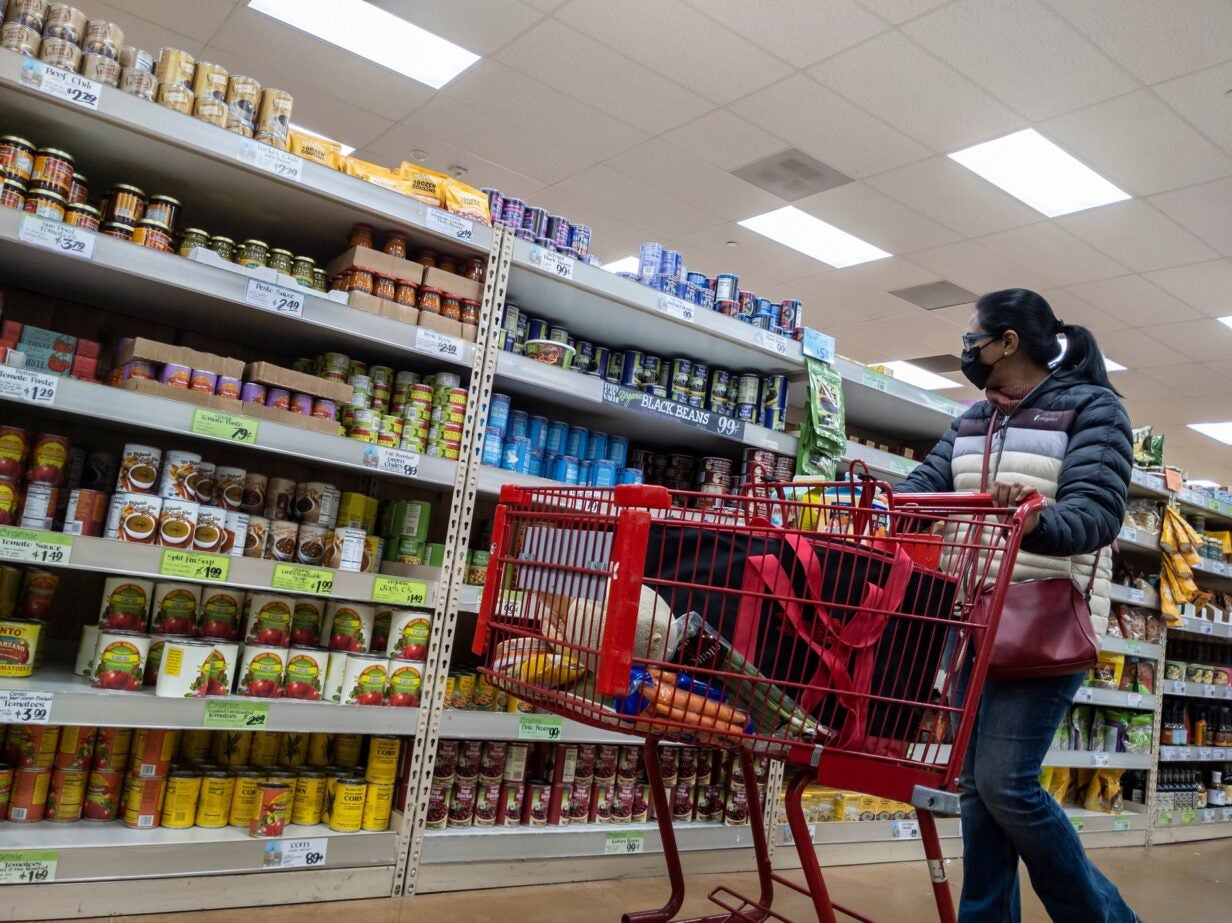 The Covid-19 pandemic, supply-chain disruptions and the highest rate of food inflation in over four decades have changed many aspects of the sales-and-marketing relationship between CPG manufacturers and retailers in the US, oftentimes for the worse. But things can improve.
This new reality, which in less than three short years has resulted in more change than over the previous decade or more, has created complications to which brands and retailers alike are still trying to find answers. It's also strained relations and – to a certain degree – trust between the two partner industries.
CPG companies have two primary stakeholders: consumers and retailers. In terms of the latter, keep in mind over 90% of all branded CPG products are still sold inside the walls of retail stores in the US. The remaining percentage is sold via direct-to-consumer and online marketplace channels.
Some people might wince at the assertion CPG brands have to win over retailers. But it's a reality and is as (or nearly as) important as winning over consumers.
How can manufacturers and brands do that in this new reality?
The conundrum of raising prices
In recent quarters, nothing has caused more strain in the relationship between brand/manufacturer and retailer than frequent moves to up prices.
How well do you really know your competitors?
Access the most comprehensive Company Profiles on the market, powered by GlobalData. Save hours of research. Gain competitive edge.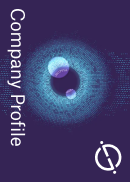 Company Profile – free sample
Thank you!
Your download email will arrive shortly
Not ready to buy yet? Download a free sample
We are confident about the unique quality of our Company Profiles. However, we want you to make the most beneficial decision for your business, so we offer a free sample that you can download by submitting the below form
By GlobalData
Grocers, especially the big, publicly-held players, are under heavy pressure. Amid a wider squeeze on household finances, there are smaller average market basket purchases per shopping trip because of constantly-increasing retail prices.
However, CPG companies, too, are under pressure because of the constantly-increasing cost of ingredients, packaging, warehousing, shipping and labour. As a result, brands have responded by seeking to increase wholesale costs to retailers and distributors frequently over the last year.
In discussions with retail category managers and merchandising executives, their main complaint is CPG manufacturers, particularly the majors, are issuing price increases too frequently, including, in numerous cases, tabling a new price hike as soon as 30 days after the last rise.
Retailers want manufacturers to try to think farther out when issuing a price increase because the frequency of changes is not only causing administrative problems at store-level but it's having a negative psychological effect on shoppers. In many cases, they're seeing the price of items increase as frequently as twice (or even three times) in the same month.
Manufacturers need to think ahead as much as possible and try to build anticipated cost of goods hikes into their requests for a price rise. It's even better to add 5% to your increase rather than to come back in 30 or 60 days and have to issue another price rise.
CPG manufacturers and brands also need to think about how frequent – and, perhaps, in some cases unwarranted – price increases are driving consumers to retailer brands.
In research issued on 8 September, investment bank AllianceBernstein reported that "private-label brand market share reached 19.6% over the past 12 weeks in US measured channels". The analysts said that equated to a circa 85 basis point increase year-on-year and pointed to branded competitors taking "record pricing".
They added: "This is now circa 32 basis points above the same period in 2019. In the years leading up to the pandemic, private label consistently took market share from branded players but this reversed in 2020 as government stimulus, shifts in spending and retailer prioritisation of branded products took hold."
The more recent gains by private label in the US is directly attributable to the unprecedented price increases by the branded players, particularly the major, category-leading brands.
Private label's ascendancy should be a cautionary note, especially for the majors, that although it would be foolish to eat gross margin, it would be equally foolish to use unjustified price increases as a way to bolster the numbers. Over the last couple months, numerous big CPG manufacturers have reported tepid quarterly revenue and lower-year-over-year sales, which were more than offset by price increases, so, overall, revenue was up.
In recent months, a number of US retailers have been moving from favouring manufacturer-branded products in terms of shelf-placement and off-shelf displays and, instead, switching the focus back to their own respective store brands, as consumers increasingly trade down and as brands continue to issue hefty price increases.
Retail digital advertising and retail media
Over the last decade, CPG brands have shifted the majority of their advertising dollars from television and radio to digital, which includes a myriad of methods and platforms geared primarily to consumers.
There's no consensus though within the CPG and retailer relationship as to what works best.
Big retailers believe CPG brands should be devoting more ad dollars to the various digital advertising platforms they've created, and some CPG companies, like General Mills, have been moving in the direction.
As an example, Jon Nudi, president of General Mills' North America retail division, recently said the majority of the company's ad spend is now digital, and that most of the online spend is performance marketing tied directly to sales, including more use of retailers' digital ad networks and programmes.
Retailer digital ad platforms offer real opportunities for CPG brands because brands can use retailer data and potentially better target their ads for improved sales performance.
The secondary benefit of these platforms is they offer a way to enhance the CPG-retailer relationship. Manufacturers and grocers have, in many ways, moved farther apart in terms of advertising and sales promotion over the years because of the numerous opportunities the Internet offers brands to advertise directly to consumers. The downside is it's difficult to highly target a brand's desired consumer segments, which is the promise of the retailers' platforms because of the potential power of the data the grocers possess.
We're starting to see increased movement by CPG manufacturers to retailer digital ad platforms. Brands should allocate a greater amount of their overall ad spend to these programmes. They must perform, of course – that's why testing and evaluation is essential – but results to date, like the General Mills example, are showing these networks can be a very valuable tool for brands, particularly by being able to tie advertising to sales performance.
Retailers are also creating more digital retail media platforms, to which CPG brands should devote some of their marketing funds. Retail media can also be performance marketing-based. It allows brands to reach consumers at the crucial point of sale, the store, which is still where the majority of consumers make their purchasing decisions.
Retailers are growing both digital advertising and retail media. CPG brands need to be a stronger partner in the process. Both offer excellent performance-based marketing and advertising promise for brands and retailers, along with serving as a way to enhance the CPG-retail relationship.
What to do with direct-to-consumer?
Direct-to-consumer (D2C) wasn't much of an issue in the CPG and retail relationship until the pandemic shutdown, which resulted in a massive surge in online orders, including directly from CPG companies.
Seeing this surge, mostly from smaller brands that discovered D2C long before most big CPG companies thought it was worth the trouble, major brands jumped in headfirst, creating their own online platforms and allocating a small percentage of their marketing funds for D2C digital advertising.
This phenomenon has gotten the attention of retailers and it's increasingly putting more strain on the CPG and retail relationship. That shouldn't be unexpected because retailers have been the intermediary to consumers when it comes to groceries for an extremely long time. They understand D2C but also see it, particularly as it applies to the category-leading big brands, as an end-around of sorts on them, the curators of CPG and agents to consumers via their stores.
The reality, though, is D2C represents at most 4-5% of total CPG sales volume and most of that percentage goes to early-stage and emerging CPG brands that have built strong franchises going directly to consumers. Most of these brands are now adding physical retail as a channel as they realise doing so is a must in order to take their respective brands to the next level in revenue.
CPG brands can use their D2C data to improve the retailer relationship. For example, last year, I compiled D2C sales data for a US brand in a particular region and used that data as part of a presentation to show a retail category manager how popular the brand, including the all-important repeat sales metric, was in the region where his stores are located. This helped gain placement in the stores for the brand and the category manager told me it was the first time a brand had shared their D2C sales with him.
Retailers, too, must accept D2C and be open to this sharing of data. D2C is a great marketing tool for a brand, as well as a sales channel and its applicability for enhancing the CPG and retail relationship has great potential. We need more formalisation and integration of D2C data into the overall sales and marketing process and shouldn't feel like it isn't something we can't share with retailers. It benefits both parties in the relationship and can lead to better sales performance as part of the overall mix.
The pandemic, the supply chain breakdown and food inflation have all led to significant change in the CPG and retail relationship.
The three areas I focus on are far from the only areas in need of attention but, if CPG brands target their efforts here, they'll see a marked improvement in the relationship with retailers and will even be on the road to winning them over.
Just Food columnist Victor Martino is a California-based strategic marketing and business development consultant, analyst, entrepreneur and writer, specialising in the food and grocery industry. He is available for consultation at: victorrmartino415@gmail.com and https://twitter.com/VictorMartino01 You can read more of his columns for Just Food here.