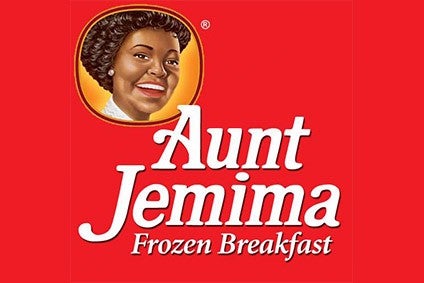 Food companies must reappraise their brands and make sure they stand up to today's values – and go further still in their supply chains in their journeys to racial justice, writes Dean Best.
It's time to listen, to review and, if necessary, to act
And then repeat.
For marketeers across the CPG industry, it might be easy to look at the headlines Aunt Jemima, Uncle Ben's and others attracted this week and think: 'That doesn't affect our brands.'
The week's big story has centred around how PepsiCo said it will change the brand name and logo of its US pancake mixes and syrups brand Aunt Jemima after acknowledging their "origins are based on a racial stereotype".
Mars swiftly followed, announcing "now is the right time to evolve" its Uncle Ben's brand, including its visual brand identity.
US-focused manufacturers Conagra Brands and B&G Foods then made their announcements, each saying they would review a brand in their portfolios, while, outside food, brands owned by Unilever and Colgate-Palmolive, are also reportedly under the spotlight.
Though scrutiny of brands and branding has intensified in the wake of the death of George Floyd and amid the renewed calls to reflect and act on representation and equality, it would be facile to think attention will move on. Now's the time to reassess the positioning and messaging of your brands. What are the origins and history of your brands? Do the images and taglines associated with those brands stand up to today's values?
The criticism the Aunt Jemima brand attracted in recent weeks is not the first time there have been questions about racial stereotyping. In 2015, in an article in The New York Times, Cornell University professor Riché Richardson argued the logo was "very much linked to Southern racism."
We can only guess why PepsiCo didn't act then and acted now. However, Floyd's death – and the global protests and discussions about injustice and disparity it has sparked – has increased awareness about not only the discrimination people of colour experience but also the stereotyping that still exists throughout society – right through to the foods people put in their shopping baskets.
The move on Aunt Jemima wasn't the only announcement PepsiCo put out this week. The Quaker cereals and Lay's snacks maker is to spend US$400m over five years "to lift up black communities and increase black representation" at the business.
And that underlines a key point. When the replacements for Aunt Jemima and (as looks likely) Uncle Ben's hit the shelves, the companies involved should be applauded.
But then that's where the 'repeat' comes in. Working on equality shouldn't end at a logo or a tagline. Companies need to implement measures across their organisations – and, in the food industry, across the whole value chain.
If we think about where commodities and ingredients are sourced or where the incidence of non-communicable disease falls and we consider issues such as child labour and obesity, often it is people of colour that can suffer disproportionately.
To be clear: the number of food companies and executives working hard on areas of corporate responsibility are many and we report in-depth on the progress they are making (and challenges they face).
And no-one should expect any business to have all the answers, all of the time.
But companies do need to listen, review and act. If anything, it makes business sense.