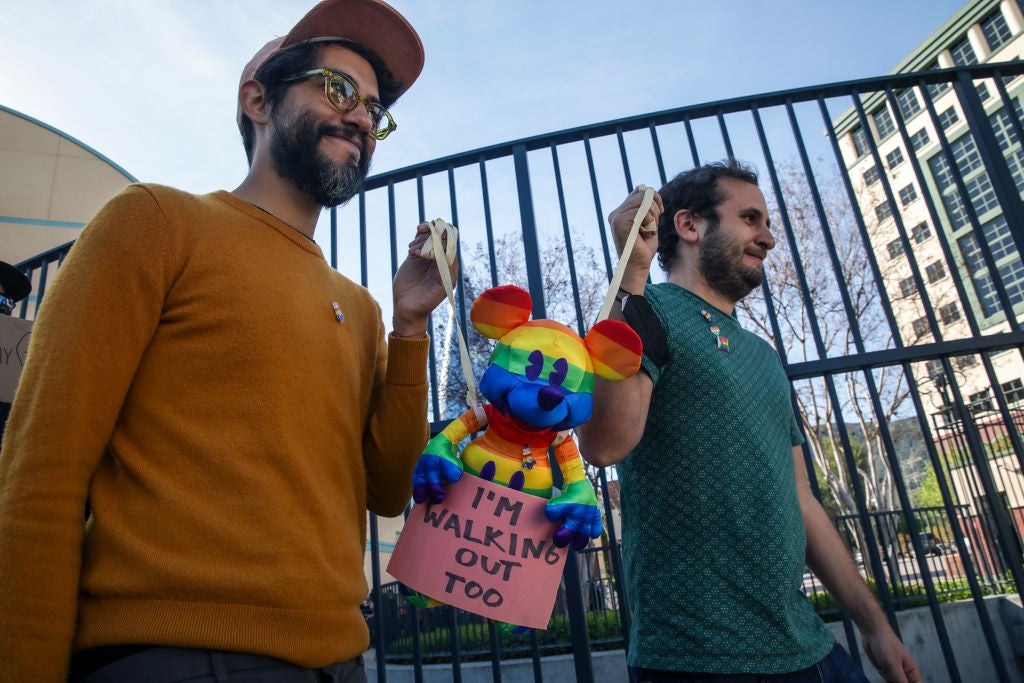 Covid-19 exacerbated many workplace trends, widening the skills gap, bringing forward early retirements and making the quest to find talent trickier for businesses and investors. As a result – and the widely reported 'great resignation', an economic trend that saw employees quitting their jobs en masse during the lockdowns – many businesses are doing all they can to keep their staff happy and well trained.
This focus on attracting and retaining talent has seen an change in worker priorities, particularly among younger people in the workforce, regarding what they look for when choosing an employer. With woke culture becoming more prevalent across society in general, more and more workers are looking for companies that wear their views on their sleeve and take stronger stances in cultural debates.
The digital generation
Younger generations have been brought up solely in a digital age, where defining themselves and their opinions using platforms across social media is the norm. The rise of a so-called 'cancel culture' is not exclusive to individuals making ill-advised Twitter or Instagram postings either, with entire brands finding themselves on the receiving end of social media storms for failing to embrace a woke ideology. For example, in 2020, US pancake brand Aunt Jemima was on the receiving end of much criticism for, its accusers said, perpetuating racist stereotypes, causing owner PepsiCo to announce a name change to Pearl Milling Company in 2021. The criticism sparked changes at other food brands, too.
Bhushan Sethi, partner and joint global leader of people and organisation at PwC, says: "The youngest generations in the workforce are more aligned and attuned to employee activism and understand the purpose of their roles in society. As a result, a lot of clients are looking at their reputations and what they can do to make sure they are connecting with workforces in order to attract and retain the people that they want to engage in a productive way."
So if the guidance for businesses is to be woke or go broke, how can global companies create a one-size-fits-all approach when stances on cultural debates vary so widely?
Is it possible to be woke on a global level?
The ideology behind what 'wokeness' means is nuanced and differs from topic to topic and across borders. Even in Western cultures, there can be large disparity over moral codes. If we look at LGBTQ+ rights, this has been a contentious issue with locations such as Poland and the US state of Florida passing legislation that has been condemned by many as homophobic or transphobic.
For Poland, this doesn't seem to have impacted foreign direct investment (FDI) flows, with the country still ranking highly for FDI when compared with its European neighbours. However, many companies operating in Poland have been vocal about their support of LGBTQ+ rights by offering the same benefits to same-sex couples, such as parental leave, and providing internal 'pride networks'.
In environments such as Poland, this adds pressure on companies to take a stand in divisive social issues or risk woke workers voting with their feet.
The woke balancing act
For some companies, the tightrope of appearing to care and cover important social issues, while maintaining internal business relationships, can also be problematic.
A senior analyst at an information services company in London told me recently of pushback from the C-suite when writing a white paper on the Ukraine crisis. When receiving his edits, he was surprised to find that his words had been changed from 'war' to 'conflict' and 'invasion' to 'situation'.
Not wanting to go against superiors, the employee dutifully made the edits, only to be met with backlash on social media for dulling down the terms. When they requested an update to the white paper, they were told by a superior that the situation was delicate as the company had Russian investment and did not wish to 'rock the boat'.
This balance of covering important issues while managing often-delicate internal business relationships is not an easy one for business leaders to maintain, more so when regions differ greatly on what is moral. However, if these businesses want to attract and retain the best young talent, it is a balance they must be constantly trying to perfect. The generations entering the workforce now put more importance on ethics and social issues than the generations that came before them. Hoping they will turn a blind eye to any perceived injustices is no longer an option.