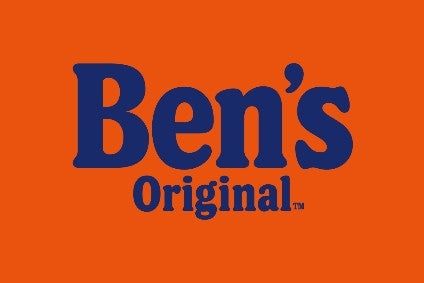 The Uncle Ben's brand, owned by US food and confectionery giant Mars, has a new identity after the company flagged concerns in June the old image may lead to claims of racial stereotyping.
Now renamed Ben's Original, the packaging will begin reaching store shelves in 2021, with the old image of an aged black man removed from packs amid what Mars calls an effort to "enhance inclusion and equity, and that comes with a new brand purpose to create opportunities that offer everyone a seat at the table".
Mars was joined during the summer by other global food manufacturers in re-evaluating their packaging on certain products following the death of black US citizen George Floyd during his arrest by police, which resulted in widespread protects by the Black Lives Matter movement in the US and overseas.
Fiona Dawson, global president of multi-sales and global customers at Mars Food, said in a statement: "We understand the inequities that were associated with the name and face of the previous brand, and as we announced in June, we have committed to change.
"Over the last several weeks, we have listened to thousands of consumers, our own associates and other stakeholders from around the world. We know this is the right thing to do for our brand and business to ensure we create the truly inclusive future that everyone deserves."
In addition to revamping the image of the Ben's brand, Mars is also taking steps to enhance racial equality within the business and its suppliers, with "increased representation in the company's workforce, leadership and talent pipeline".
Mars added it has forged a partnership with the National Urban League to support "aspiring Black chefs through a scholarship fund, before expanding to support other under served communities around the world". It will also invest in Greenville, Mississippi – where the Ben's brand is manufactured – to enhance "educational opportunities for more than 7,500 area students, as well as furthering access to fresh foods".