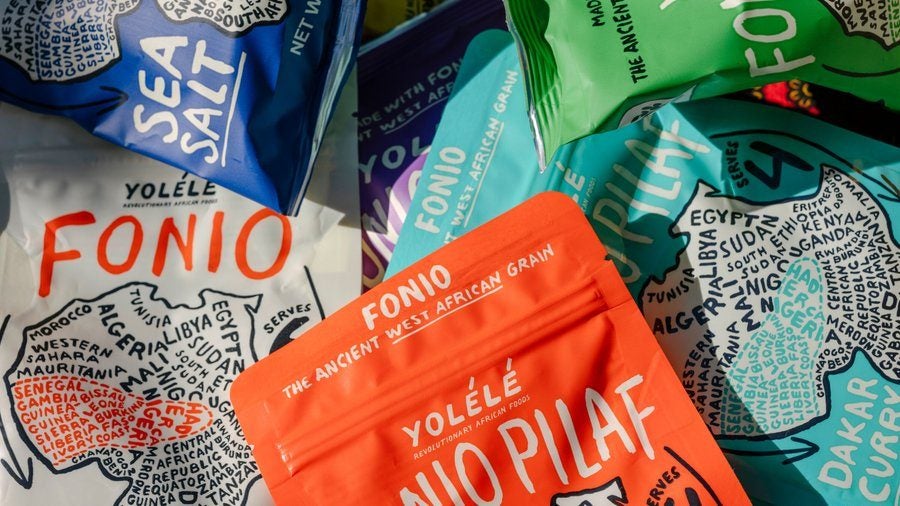 The Covid-19 pandemic is impacting snack food category trends in two main ways.
Firstly, spending more time at home, including remote work, means more snacking. Additionally, with the pandemic still remaining top-of-mind, largely because of the Delta variant that's now sweeping across the US, consumers are more conscious than ever about their health, which means they're more conscious than ever about the health attributes of the snacks they eat and the snack food products they buy.
A recent Harris Poll found that the pandemic has increased the frequency of snacking among consumers. Nearly half of adults (46%) say they've been snacking more during the pandemic. They also said working from home has played a major part in their increased snacking behaviour. A whopping 70% of millennials even say they prefer snacking to traditional meals, which is a phenomenon The Hartman Group has also identified in its research. They call snacking the new meal.
The proliferation of new channels of distribution, both online and brick-and-mortar, are also driving the growth of snacking and the proliferation of new snack food products. Snack foods are everywhere. Consumers can buy established and new brands online direct-from-manufacturers and from a myriad of online stores or marketplaces. Brick-and-mortar discount chains such as Ross Dress For Less, Marshalls, Cost-Plus World Market have also put packaged snack food sections in their stores, adding to the offerings at traditional retail outlets such as grocery stores, convenience stores, mass-merchandisers and club stores.
The snack food category is exploding, in part because of the increased consumer demand for snack foods but also because numerous start-ups have entered the category over the last few years, primarily focusing on the 'better-for-you' segment void, with versions of traditional snack foods but using healthier ingredients, as well as creating entirely new snack food products that are resonating with consumers.
Seeing this disruption, the majors have entered the fray, creating better-for-you products of their own as well as acquiring start-ups in the category that have established solid sales with their product reinventions and innovations.
Looking forward, these are the five major trends I see impacting the snack food category and the brands that play in it.
Better-for-you snacks
The major sea-change in the snack food category over the last decade has been in the consumer acceptance and sales growth of snacks that offer better-for-you attributes. Traditionally, indulgence – sweet snacks like candy, salty snacks like potato chips – was about all that mattered when it came to snack food products and consumers. That's changed dramatically, with most of the excitement and new product introductions in the category coming from new brands (and some legacy brands) that offer a better-for-you attribute such as healthier or alternative ingredients (think chickpea flour for example), less salt or sugar or a particular dietary aspect such as vegetarian, vegan or keto.
For example, ADM, a major ingredient supplier to snack food companies, says 31% of consumers are buying snacks focused on health, with 50% preferring snacks featuring beneficial ingredients. Among those key attributes are: high fibre and protein, low carbs, made from whole grains, calcium-fortified, gluten-free and rich in vitamins, minerals, antioxidants, probiotics or collagen.
Consumers are demanding better-for-you snacks that also taste good across the board and retailers are making space for these brands and products throughout the stores, including in the refrigerated area and produce department. This is a trend that is only going to grow.
Confectionery giant Hershey believes this is the case, including in the sweets category. The company is strategising to grow its share in the better-for-you category by investing research and development dollars in low-sugar innovation. Earlier this year Hershey launched lower-sugar, organic versions of its Reese's Peanut Butter Cups and Kit Kat Thins candy bars. The food giant also recently acquired Lily's, which is known for its better-for-you and low-sugar sweets, for US$425m as part of its strategy to grab a big share of the better-for-you snack food category.
Diet-specific snacks
Another big trend that's going to continue to grow is snack food brands and products that are geared to consumers personal dietary preferences such as vegetarian, vegan, keto and others. The growth in consumer preference for a specific diet (the niche is now a big niche) or way to eat has made it profitable for brands to create products targeted directly to these consumers and their specific preferences. Much of the growth in grocery store snack food sections has been coming from these products and in my analysis this trend will continue for the foreseeable future as "food tribes" continue to coalesce around specific diets. Consumers following pretty much any type of diet can today find snack food products that match their specific dietary preference. This trend is only going to grow.
Savoury snacks
Traditionally the American consumer has gravitated to sweet (candy, ice cream) and salty (potato chips, pretzels) snacks, but over the last few years other savoury snacks have hit the consumer "sweet spot".
These snacks include jerky, both meat and plant-based versions, and packaged snack food products such as popcorn in savoury flavours. There is considerable room for growth in the savoury segment. I see it as an excellent opportunity for both new and established snack food brands.
Global flavour inspiration
Global flavour inspiration is another emerging snack food trend that's exciting consumers and it received a lot of attention at the recent Expo West virtual trade show.
For example, New York-based Yolele's Fonio Chips, light, crispy chips inspired by West African cuisine and made with the West African grain fonio and flavoured with dawadawa, a fermented seed from the region, caught the attention of retail category managers and others, as did a new line of grain-free chips from California-based Tia Lupita Foods. The grain-free chips are made from nopales (also known as prickly pear cacti) and come in flavours such as chili turmeric, spirulina lime, churro and others.
American consumers' palates have become more sophisticated. That, along with spending more time at home and not being able to travel, has led them to want to experience global flavours more so than in the past. Snack food products are the perfect venue to offer this global inspiration, particularly when the products are made from ingredients specific to a particular region in the world, like those from the two emerging brands noted above.
Sustainable packaging
One growing trend that cuts across all of the above trends is that consumers are increasingly demanding more sustainable packaging for snack food products, to include 100% recyclability, biodegradability and the use of alternatives to plastic.
For example, Food giant General Mills is responding to what it says have been calls from consumers to do just that by introducing Nature Valley Crunchy Granola Bars with 100% recyclable wrappers that shoppers can bring to How2Recycle centres located in grocery stores. Other food majors are following suit.
Additionally, innovative start ups in the category are experimenting with biodegradable packaging, including packaging made from plants like mushrooms.
Sustainable packaging, along with sustainable ingredient sourcing, are on the radar of a growing number of consumers, as well as states and municipalities.
Snack food makers should include sustainability in their strategies, as it will increasingly be one of the factors consumers consider when buying snack food brands and products.
The line between snacking and eating meals is increasingly becoming blurred among consumers, particularly among Gen Z and millennials, according to research by The Hartman Group, IRI and others.
This means there's plenty of room for growth in the snack food category, which is broad and continues to be redefined. Not only are never-before snack foods being created but existing foods are being repackaged and positioned as convenient snack foods. For example, most supermarket self-service deli cases now offer at least one brand of cooked and peeled ready to eat hard-boiled eggs as a snack offering, something that a few years ago was non-existent in grocery stores.
The sky seems to be the limit when it comes to the snack food category.
Just Food columnist Victor Martino is a California-based strategic marketing and business development consultant, analyst, entrepreneur and writer, specialising in the food and grocery industry. He is available for consultation at: victormartino415@gmail.com and https://twitter.com/VictorMartino01.