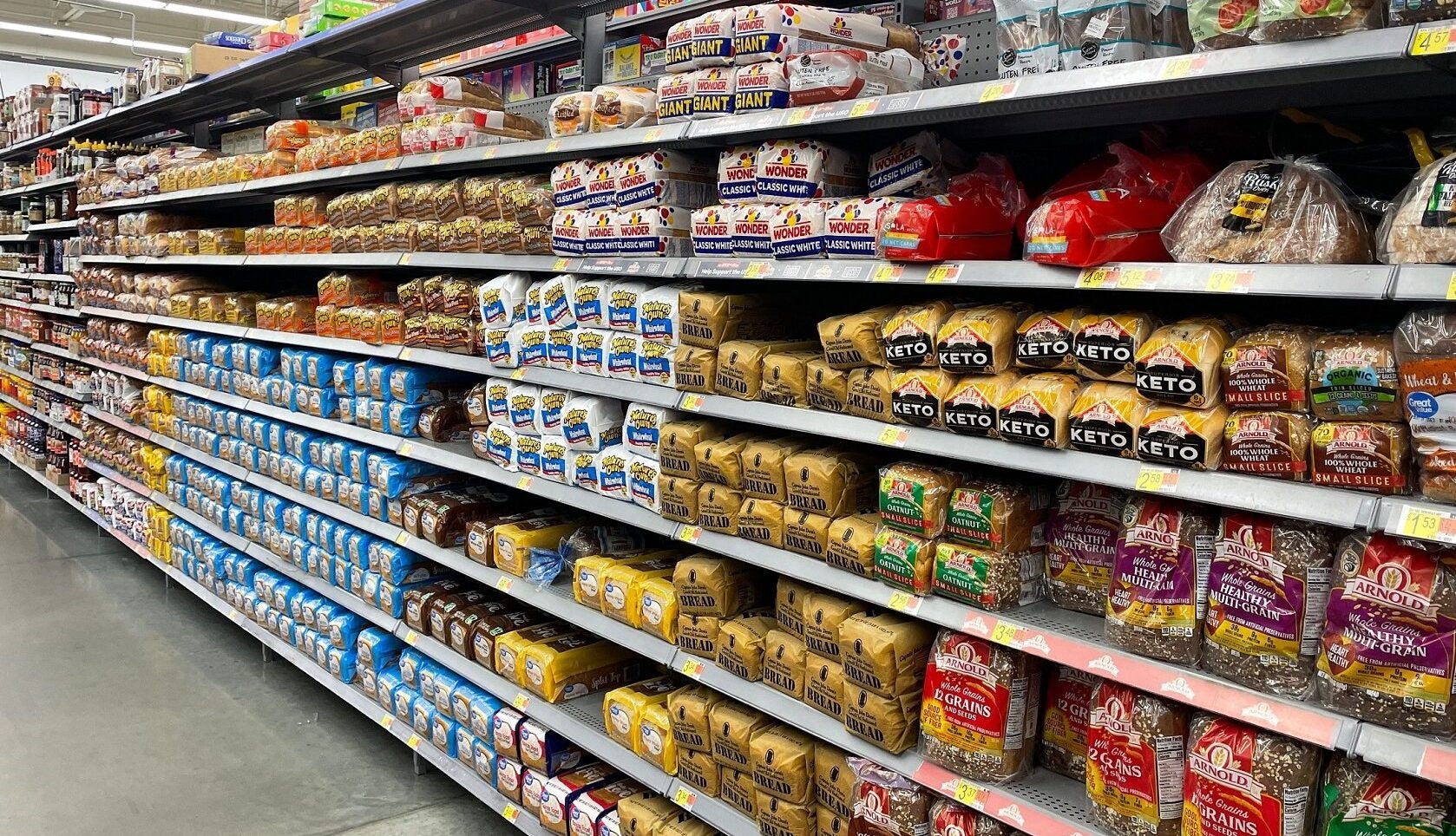 We're at a unique crossroads or inflection point in health and wellness in the US.
Consumer packaged goods (CPG) companies have, like the industry as a whole, successfully commercialised health and wellness as a brand and product attribute – the selling of health and wellness through foods and beverages – and consumers have accepted this commercialisation, albeit with some discontent.
The Covid-19 pandemic, which is largely in the rear-view mirror but isn't over, in my analysis is the key reason for this new state of health and wellness in America. It's created a new mindset among consumers that's elevated prevention and the role consumable food and beverage products can play in health and wellness to new heights of importance in day-to-day life, quality of life and longevity.
The research is in
Seattle-based research firm The Hartman Group has, like me, been looking into the new health and wellness paradigm – what it calls "The Great Wellness Reset."
Let's set the stage with a summary of the research The Hartman Group is doing. It serves as a good framework for what I call the new health and wellness paradigm in America.
Laurie Demerritt, CEO of The Hartman Group, says we're undergoing the aforementioned "Great Wellness Reset." I agree with her. According to Demerritt, the reset is driven by four trends, which she describes below, that impact how consumers think about and act on their health and wellness.
How well do you really know your competitors?
Access the most comprehensive Company Profiles on the market, powered by GlobalData. Save hours of research. Gain competitive edge.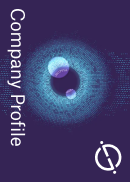 Company Profile – free sample
Thank you!
Your download email will arrive shortly
Not ready to buy yet? Download a free sample
We are confident about the unique quality of our Company Profiles. However, we want you to make the most beneficial decision for your business, so we offer a free sample that you can download by submitting the below form
By GlobalData
"First, let us consider the perennial trend of modern health and wellness culture emphasising solutions that make tangible, meaningful contributions to quality of life. Consumers have long aspired to increase longevity, but wellness is now as much about living an enjoyable, well-balanced life as it is about physical fitness, and most consumers seek out health in service of feeling well, both today and in the distant future. This long-term shift in attitude is closely tied to the growing attention to mental health that pervades modern wellness culture.
"Second, we are bearing witness to the evolution of a long-term trend, the backlash over the commercialisation of health and wellness. Consumers report frustration with the commodification of health in many areas: the proliferation of false promises; diet-oriented, sugar-free or non-fat products that turn out to just be unhealthy in a different way and efforts by companies to profit from consumers' pain, illness or desperation. As a result, many consumers would like to opt out of the commercial wellness industry but find it difficult or impossible to do so.
"Third, consumers are centring their attention on fundamentals after the urgency felt during the pandemic. After three years with health and immunity as a top priority, consumers are refocusing on the basics – those aspects of health and wellness that are most important to them, most directly impact their overall well-being and quality of life, and that are most within their control.
"Fourth, inflationary pressures are encouraging the exploration of budget-friendly approaches in a trend we hope is short-term. The economic squeeze consumers feel can seem particularly acute with respect to health and wellness given this is often a high priority but can also require significant financial resources. Lower-income households are affected by inflation to a greater extent, often having to shift or forego wellness priorities in favour of more budget-friendly options."
Entering a new era
If my analysis and the research from The Hartman Group is correct, we're entering a new era in health and wellness that offers CPG companies more sales and growth opportunities than has ever been the case.
For example, the concept of food as medicine has been a growing one over the last decade and it's been embraced by numerous packaged foods and beverage companies large and small, but it isn't really the best way to look at health and wellness. Instead, the better framework is prevention. This is where consumers have and continue to move to in their thinking and behaviour and it's where the most progressive companies with brands focusing on health and wellness are operating.
The Hartman Group's four trends are important for CPG companies with brands involved in the health and wellness space to be cognisant of and to understand. The new health and wellness paradigm comes with a new health and wellness consumer in my analysis and opinion, and like Demeritt points out in the second trend, many consumers are frustrated with the commercial wellness industry and would even like to opt out but aren't doing so because health and wellness has become that important to their lives.
Five 'must follows'
In my analysis and opinion – and I'm currently involved in the health and wellness space as a CPG brand practitioner as well as conducting research five 'must follows' by CPG brands are essential for brand success when it comes to the new health and wellness paradigm and the new health and wellness consumer.
Authenticity. Brands that try to fake health and wellness attributes will be discovered and punished by consumers. Keeping it real is a must.
Price. As The Hartman Group's research points out, inflation has thrown some ink in the health and wellness ointment for consumers. The highest food inflation since the 1970s has caused CPG companies, particularly the majors, to continually raise prices on products. Health and wellness-oriented brands have tended to see among the highest and most-frequent price increases. Food inflation has moderated and CPG companies, particularly the majors, need to moderate or eliminate price increases. They also need to revisit past price increases on health and wellness products. Health and wellness can't be exclusively for the wealthy. It needs to be democratised by the CPG industry.
Science. Science needs to guide product claims and attributes when it comes to health and wellness brands and products. Brands trusted by consumers are the brands that will win in the space. Third party verification also has merits, as long as the third parties are legit.
Transparency. This is the coin of the realm in the new health and wellness paradigm and with the new health and wellness consumer. Without transparency there is no trust. Without trust there is no success for brands in the health and wellness segment.
Leadership. Those brands that take the lead when it comes to health and wellness – helping consumers with information and resources rather than merely trying to sell to them – will end up garnering the most brand love and equity, which will translate to sales. We sometimes forget that a brand is much more than a unit of sales. In the health and wellness segment brands that don't forget this will do the best.
Consumers who prioritise health
Consumers obviously exist on a continuum when it comes to health and wellness. There's a segment, albeit a fairly small one, that cares all or very little about it, for example. Then there's the great middle, a larger segment that cares but perhaps doesn't view it as the primary attribute when it comes to grocery shopping and the brands and products they buy. There's also what in my analysis and opinion is the fastest-growing of these segments, those consumers who prioritise health and wellness in their food and beverage decision-making.
Health and wellness is also relative to key attributes like taste and price. But that's a given and doesn't negate the fact that health and wellness and taste and price need not be mutually exclusive. Healthy brands can taste as good as unhealthy brands, for example, and consumers will almost always pay a price premium – the key is how much of a premium of course – for better-for-you food and beverage products.
The key is for CPG companies to attempt to achieve taste and price parity when it comes to health and wellness products and conventional CPG products.
We're only in the fourth or fifth inning when it comes to health and wellness in the CPG industry. The future is bright and the industry can do much better too, which is something the new health and wellness consumer will reward.
Just Food columnist Victor Martino is a California-based strategic marketing and business development consultant, analyst, entrepreneur and writer, specialising in the US food and grocery industry. He is available for consultation at: victorrmartino415@gmail.com and https://twitter.com/VictorMartino01. You can read more of his columns for Just Food here.