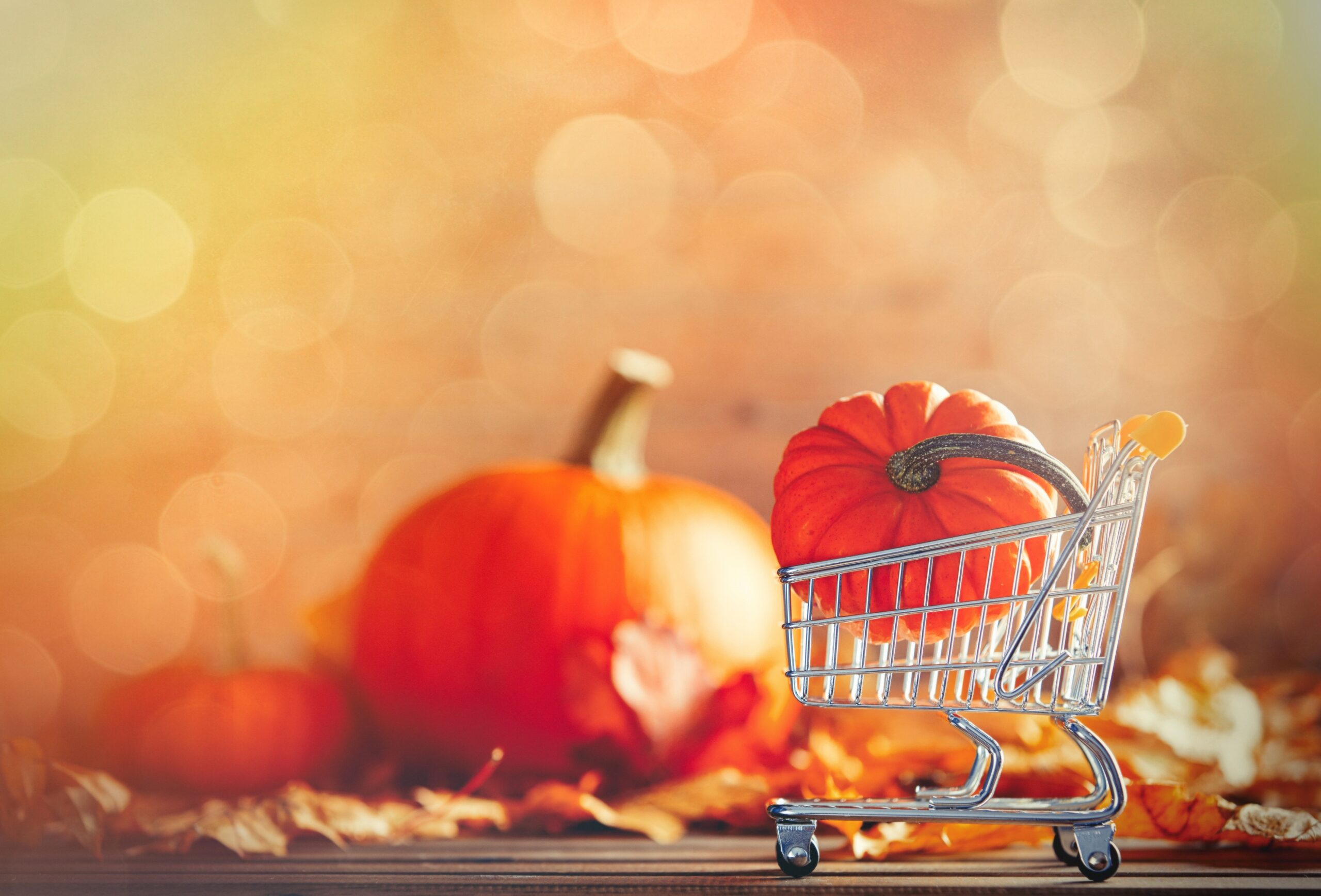 CPG companies and grocery retailers are facing considerable uncertainty as the important Thanksgiving and Christmas holiday shopping season approaches.
They are facing a trifecta of major challenges – food inflation, the supply chain mess and the lingering effects of Covid-19 and the uncertainty surrounding its new variants.
CPG brands are particularly influential during the fall holiday season here in the US. Food and drink is the most commonly purchased category, driven by celebratory occasions like Halloween, Thanksgiving, Christmas and New Year's Eve.
As a result, the fourth quarter holiday season affords many brands the greatest opportunity of the year to get a significant sales boost, capitalising on the celebratory occasions packed into the two-month period.
A lot of US consumers aren't feeling optimistic about their own economic outlook due to rising prices. Consumer confidence fell for the third straight month in September, the not-for-profit Conference Board reported earlier this month. However, at the grocery store, the gas pump and elsewhere, thus far there's no indication they plan on scaling back their holiday food shopping plans, according to data released this week from data science firm 84.51, which is owned by Kroger Co., the major US grocer.
Only 12% of US shoppers are planning to cut back on holiday spending this year, according to 84.51, which is tracking consumers' holiday grocery shopping sentiments and behaviour in real-time during the fourth quarter – even though consumer prices are up overall 5.4% year-on-year and have increased by as much as 10% for meat, poultry, fish, eggs and other grocery cart staples.
Data from the CPG research arm of business intelligence company Morning Consult has also found only a small percentage of US consumers are planning to scale back on holiday food and drink spending, despite real concerns about their economic situation amid rising inflation and the lingering effects of Covid-19.
Morning Consult's new holiday tracker, which provides weekly data and insights based on its real-time consumer research, has, however, identified some changes in holiday shopping behavior that is important to consumer packaged foods companies.
It says consumers are moving their holiday shopping plans up slightly from late November last year to earlier in the month this year.
Additionally, given the supply chain issues many Americans are experiencing – a situation that isn't going to improve anytime soon – retailers are trying to lure consumers already with early Thanksgiving and Christmas holiday promotions.
Many grocery chains I've visited have had Thanksgiving holiday packaged foods displays up and have been running price promotions since early October. Retailers basically dictate promotional schedules like this to packaged foods companies. Based on consumers' earlier-than-normal holiday shopping plans for this year and the supply chain uncertainties that exist, this earlier-than-normal holiday display and promotional start should be a plus for food and drink brands.
Could industry see "premiumisation"?
Americans are also planning fewer and smaller Thanksgiving and Christmas celebrations. According to Morning Consult's latest holiday data, 64% say they plan to limit their attendance at gatherings, primarily because of the lingering effects of the pandemic. These will be more intimate affairs with families and friends, similar to in 2020, rather than a return to big holiday gatherings of the past.
This finding helps explain why only a small percentage (12% or so) of Americans say they plan to scale back their holiday food and drink spending this year, despite soaring food prices at the grocery store. The cost of traditional holiday foods, particularly turkey and the trimmings, along with many of the products used to make traditional dishes, are way up but people are feeding fewer people at home than has historically been the case.
An important implication for CPG brands is these smaller holiday meal occasions could likely find consumers trading up a bit in the quality of foods they buy for their family dinners this holiday season. For example, Stuart Aiken, chief merchant for Kroger Co., told The New York Times the retailer is anticipating the 'premiumisation' of Thanksgiving and Christmas meal ingredients this year, "with many people buying turkeys that are fresh rather than frozen, organic, free-range or processed in ways that elevate them beyond an inexpensive frozen bird".
The biggest threat to food brands and their fourth-quarter sales growth isn't food inflation but rather the supply-chain crisis, including the shortage of workers throughout the supply chain, from manufacturing plants and truck drivers to retail store workers who stock shelves. All are in short supply right now in the US.
The spectre of supply-chain problems
Late last week, research firm IRI released the first batch of what will be an ongoing tracking of a market basket of key holiday consumer packaged goods products for the fourth quarter.
As the holiday shopping season gathers pace and widespread supply chain challenges continue to impact industries across the economy, IRI is tracking a basket of CPG items for their availability, demand, price and promotion for Halloween, Thanksgiving and Christmas.
In its 21 October summary, IRI says Halloween is shaping up nicely on the above criteria but that it's recording significant out-of-stock rates already on several Thanksgiving-related grocery categories, and predicts more to come in the next couple of weeks.
The challenge for packaged food companies in the 2020 holiday season was to produce enough of and keep key seasonal branded products on shelves due to the pandemic and the restaurant shutdown, which caused a dramatic shift in consumer behavior to eating at home. The challenges for this fall holiday season are much greater – food inflation, the supply chain crisis, the labour shortage and the lingering effects of Covid-19.
The lessons learned last year are helpful but the fact is there's so much uncertainty in the system right now, even despite the positive news that most US consumers don't plan to scale back their holiday food and drink spending. It's extremely difficult for companies or analysts to predict the outcome of the key fourth-quarter holiday selling season.
My assessment is most brands have planned pretty well in advance and are in a fairly good position as we enter the Thanksgiving holiday shopping season, which is higher in dollar sales than Christmas.
Getting key seasonal products and displays into stores and early promotions were both smart moves considering the supply chain problems, which currently are getting worse and not better in the US. This not only is allowing shoppers to buy early. It's also helping brands to better forecast consumer buying behaviour from a production standpoint.
Additionally, the early promotions are serving as an incentive for consumers to purchase many of their key non-perishable holiday items earlier than they normally would.
Lost sales due to out-of-stocks are the bane of a CPG brand's sales existence, particularly during the key November-to-December holiday shopping season. Here's hoping this year's fourth quarter, despite all the challenges I've mentioned, ends up being a strong one.
just-food columnist Victor Martino is a California-based strategic marketing and business development consultant, analyst, entrepreneur and writer, specialising in the food and grocery industry. He is available for consultation at: victorrmartino415@gmail.com and https://twitter.com/VictorMartino01.