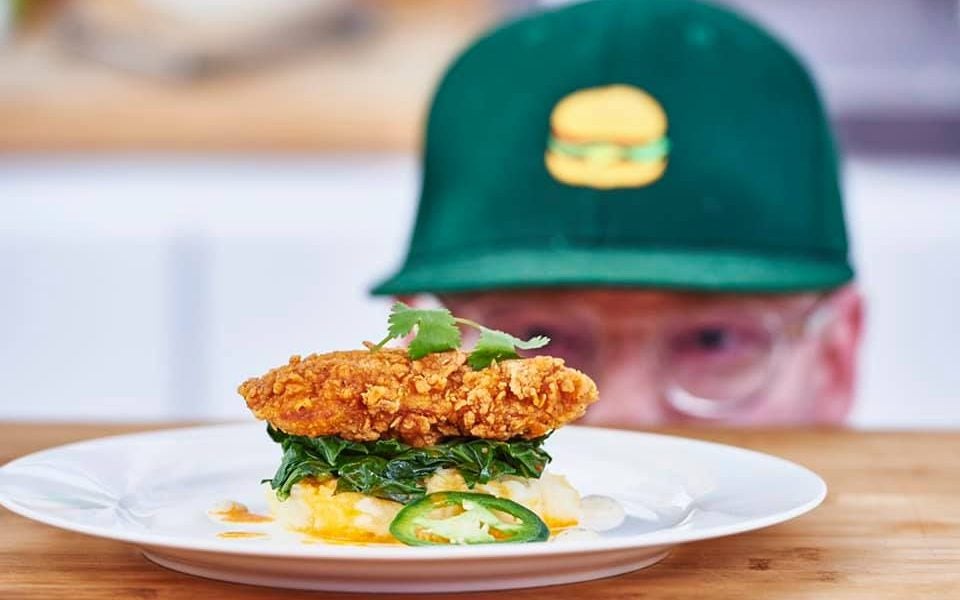 In December, I wrote that cultivated meat would be approved for sale in the US this year, making it the second country in the world, along with Singapore where it's been approved for sale since 2020, to do so.
Last week, the US Department of Agriculture (USDA) did just that, giving the green light to three California-based companies – Upside Foods, Good Meat and Good Meat's manufacturing partner, Joinn Biologics – to begin producing and selling cultivated or lab-grown chicken in the US.
The USDA has issued grants of inspection to these three companies, which is the next step in the process of bringing cultivated meat to restaurants and grocery stores.
US law requires all commercially sold meat and poultry to undergo routine inspections for safety and proper labeling. To achieve this, the USDA's Food Safety and Inspection Service (FSIS) places inspectors in slaughterhouses and processing plants.
The grants of inspection for the three cultivated meat companies means that, for the first time, the USDA will assign inspectors to cultivated meat and poultry facilities. Even though it's slaughter-free, cultivated meat is made from real animal cells and therefore requires USDA inspection. These companies harvest cells from viable animal tissue and grow edible flesh under controlled conditions in bioreactors. They say the flesh is identical to that raised conventionally. They argue that it's a viable alternative to traditional animal agriculture. They also assert it's a viable way to mitigate against climate change caused by traditional animal agriculture. There are varying scientific opinions when it comes to that argument.
The US Food and Drug Administration (FDA) and the USDA have moved swiftly. Earlier this month, the USDA approved the use of the term "cell-cultivated chicken" for the labels for Upside Foods and Good Meat poultry products. And it was only in November the FDA declared a meat product developed by Upside Foods to be safe for human consumption, which paved the way for last week's full approval.
How well do you really know your competitors?
Access the most comprehensive Company Profiles on the market, powered by GlobalData. Save hours of research. Gain competitive edge.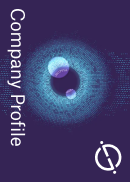 Company Profile – free sample
Thank you!
Your download email will arrive shortly
Not ready to buy yet? Download a free sample
We are confident about the unique quality of our Company Profiles. However, we want you to make the most beneficial decision for your business, so we offer a free sample that you can download by submitting the below form
By GlobalData
That decision was met with excitement and fanfare by the companies involved, along with the dozens of other US-based cultivated meat start-ups in the process of gaining similar approval and by investors who've poured billions of dollars into the space.
Before the year is out, expect to see a number of other cultivated meat companies gain approval to sell their respective brands and products.
By being only one of two countries to have approved the sale of cultivated meat early, the US should become the dominant country for investment in the space, as well as for the establishment of start-ups. The FDA and USDA are receiving praise from the industry and investors for how they handled the process.
But what matters most when it comes to cultivated meat is how consumers will react to it. Can it be made affordable? Will they try it? Will they like it?
Equally important is if retailers will carry cultivated meat in their stores. Around 90% of all groceries bought in the US are still purchased at physical grocery stores. Retailers are the gatekeepers and agents for consumers.
Cultivated meat can't gain enough sales to become a business through direct-to-consumer selling alone. That won't work. It's got to be sold in grocery stores, just like traditional animal meat and the newer plant-based meat alternative products are.
At present, my indications are that most grocery retailers aren't ready to offer cultivated meat for sale in their stores, nor does the category excite them. That will have to change. Cultivated meat companies like Upside Foods and Good Meat have to create that excitement for their products with grocery retailers and they need to hire people who know how to talk to and work with grocers. If not, cultivated meat is going to be dead on arrival at grocery stores.
Both companies might indeed agree with my assessment because they plan to launch their products in the restaurant channel first and aren't talking much publicly at all about grocery stores, even though that's where they must go to make a real business.
Upside Foods CEO Uma Valeti says the company plans for its products to be first available at a restaurant: Bar Crenn in San Francisco. Upside Foods is based near San Francisco, in Emeryville.
Good Meat, which is based on the Island of Alameda across the bay from San Francisco, will also launch its cultivated chicken in restaurants, with famous chef Jose Andres set to serve the food in one of his restaurants in Washington D.C., according to Andrew Noyes, the company's head of communications.
Launching small in the two restaurants makes some sense for the two companies because it can allow them to gauge consumer reaction and response, as well as input, the latter of which they would be wise to do a lot of.
But it also shows way too much caution based on the build-up cultivated meat has received in recent years from start-ups, investors and advocacy associations.
My suggestion to these two companies is to move fairly fast and break things. If cultivated meat truly is what it's been touted as being – a game-changer, a disrupter – I say fire away. For example, there are retailers out there who will take a chance on trying it if they feel confident that people who understand grocery retailing are involved. Why not a retail test now? Soon?
Plant-based meat sales have come under pressure. The two cultivated meat companies have an opportunity to fill that void in retail. They also have the opportunity as the only current companies allowed to sell cultivated meat to grab category ownership. Upside Foods and Good Meat need to pivot from having entirely science-based cultures to being science-based food industry cultures. Success depends on it.
Distribution, initial consumer trial and repeat sales are now as valuable to cultivated meat companies as animal tissue and fermentation tanks are.
Grocery retailers are now more important than investors and consumers are king and queen.
For individual cultivated-meat companies and the industry as a whole, the hype will now be replaced with sales, or lack thereof. The Beyond Meat story, which might be titled, "From hype to near-demise" comes to mind. It's something cultivated-meat companies want to avoid repeating.
Cultivated meat has created excitement, added investment and increased scientific interest and involvement in the food industry. My assessment is overall that's a good thing. Status quo in any segment of the industry – dairy, packaged goods, meat – isn't and shouldn't be a given. What should be a given in the way we play the game is consumer choice.
My assessment today is that there's little consumer demand for cultivated meat. It's possible that genius marketing and serendipity can create such demand though.
I also believe that after all is said and done scientifically – take a look at the new study from the University of California, Davis Lab-Grown Meat's Carbon Footprint Potentially Worse Than Retail Beef – that the argument that cultivated meat solves the climate change problems traditional animal agriculture causes, which is a key positioning statement in the industry, may prove to be hollow. There's a real chance it could even backfire. Proceed with caution if you proceed with it.
Valeti said in response to the USDA's approval of cultivated meat for sale in the US that it marks a paradigm shift in meat production.
Government approval also marks a paradigm shift for Upside Foods, Good Meat and the cultivated meat companies to come after them, from idea and concept to reality. The new paradigm for these companies is that the American consumer is now in charge of the cultivated meat business in the US. Entrepreneurs and investors have built it. But will consumers come?