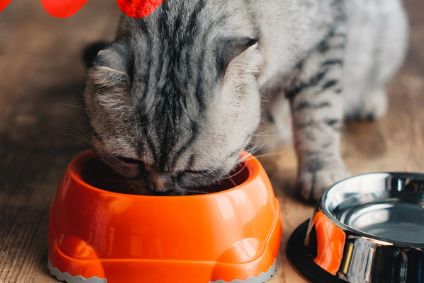 One of the most interesting socio-economic developments in the US over the last couple of decades is the evolution of pets, specifically dogs and cats, from pets to fully-fledged companions and members of the family.
Not so many years ago, pet owners kept their dogs primarily in the backyard in a doghouse and cats spent more time roaming around outside than they did indoors with the family. Felines were more free-range than they were house cats. Additionally, letting Fido inside the house was the exception rather than the norm for most pet owners. It was a treat for the family – and for the family dog.
Fast forward to 2021 and the entire paradigm of pet ownership has changed dramatically. Dogs and cats now live primarily inside the house or apartment with their owners – high-rise apartment buildings in big cities such as New York, Chicago and San Francisco even have dedicated dog floors for pet owners.
Pet owners also spend significant quality time with their dogs and cats. This often includes the household pet sharing the couch with their human companion. Dogs and cats have evolved from pets to human companions.
This evolution in pet ownership has also meant an evolution in how and what people feed their companion animals. As recently as the 1990s, cost was the primary consideration for most people when purchasing food for their dogs and cats. The quality and nutritional value of pet food was not top-of-mind for the average pet owner.
Today, both are, and in many ways how we feed our cats and dogs has undergone the same evolution of thought that how we feed ourselves has. This makes sense. Now that dogs and cats are fully-fledged members of the family, we want to improve their health and extend their longevity in the same way we want to do so for ourselves and other human members of the family.
How well do you really know your competitors?
Access the most comprehensive Company Profiles on the market, powered by GlobalData. Save hours of research. Gain competitive edge.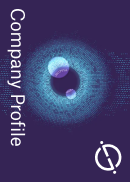 Company Profile – free sample
Thank you!
Your download email will arrive shortly
Not ready to buy yet? Download a free sample
We are confident about the unique quality of our Company Profiles. However, we want you to make the most beneficial decision for your business, so we offer a free sample that you can download by submitting the below form
By GlobalData
The social psychology of modern pet ownership
According to data from Mars, one of the world's largest suppliers of pet food, 70% of American households are pet owners. Dogs and cats represent an overwhelming majority of household pets. Mars has been surveying Americans for some time in order to learn more about the evolving relationship between pets and their owners. The company also recently surveyed consumers to learn more about how the Covid-19 pandemic, which has caused a dramatic shift in people working at home, has influenced pet ownership over the last year. Many of the findings are fascinating and offer valuable information for companies in the pet food space.
Among the findings from Mars' research, it's said 30% of pet owners welcomed a new pet in 2020, with more than half doing so for companionship. Three quarters or more say their pets provide important benefits in the form of companionship, reduced stress or anxiety during Covid-19. And half of all survey respondents say they are spending more time with their dogs and cats as the primary benefit of working at home. They rate this added time with their pets as more important to them than the increased flexibility of working at home, the economic savings from not having to commute to work and even the advantage of being able to spend more time with the human members of the family.
Both quarantine and working from home over the last year due to the pandemic have in my observation – in addition to the data from Mars and elsewhere – accelerated the evolution of pet ownership in the US. Dogs and cats offer their owners emotional support like never before and this reality will be a lasting effect from the pandemic.
The social psychological shift among pet owners to viewing what once were mere household pets to today being companions and fully-fledged members of the family is having – and will continue to have – profound changes in how and what people feed their dogs and cats. These are five key trends I see in the pet-food category going forward.
Flight to quality
Dog and cat owners will continue to seek out and purchase better quality food for their companions. This trend mirrors the consumer trend of trading-up for personal food consumption, which includes an increased focus on premium food products containing higher-quality ingredients and better-for-you nutritional attributes.
Dogs and cats are now fully-fledged members of the family. As such, people feel they deserve high-quality and nutritional foods just like they do. Clean label will become just as important for pet-food products as it has been becoming for packaged-food products for humans.
Beyond animal meat
An increasing number of pet owners are also feeding their dogs and cats foods that contain less animal meat, also mirroring the trend in human food consumption.
Grains are becoming increasingly popular, as are vegan pet-food products. Look for this trend to continue to grow.
Homemade for Fido
An increasing number of pet owners are preparing food at home for their dogs and, to a lesser degree, for their cats – opting out altogether from buying packaged pet food products.
One of the most popular combinations are chicken and rice. Non-meat, homemade, meals for the canine and feline members of the family are also becoming increasingly popular.
Additionally, subscription services are popping up in cities and suburbs throughout the US. Chefs and others prepare meals for a fee – this is primarily for dogs – and deliver a week's worth to people's homes. The make-at-home pet food movement will drive pet-food makers to produce higher-quality products to compete with the flight to quality pet owners are seeking by preparing food at home for their pets.
Treats are now snacks
Dog and cat treats – bones, biscuits and the like – not long ago were just that: an occasional special treat or, in the case of dogs, a tool used to train and reward.
That's history. Dog and cat treats – let's call them snacks from now on – are today the norm, given by most pet owners multiple times daily. The reward perhaps has shifted from a training tool for dogs to an ongoing reward in thanks for all the daily benefits the animal provides its owner.
Dog and cat treats are the new snack. Pet-food makers would be wise to start thinking in terms, in both product development and marketing, of dog snacks rather than dog treats. The paradigm has shifted.
Personalisation
The fastest-growing channel for pet food distribution is online. Market research firm Packaged Facts predicts online pet product sales in the US will account for 27% of total sales this year, jumping to a whopping 35% share of sales by 2024.
The primary reason for this phenomenon is consumer convenience. But pet owners are also buying online because it allows them more variety and opportunities to match different food products to their dog or cat in a more personalised fashion. This trend mirrors consumers' desire for food products that are more personalised for themselves. Because companion animals today offer so many emotional benefits to their owners, people are now looking at buying foods that fit the personal and personality aspects of their pet.
Personalisation is going to be an important aspect of the pet food business moving forward. Not only are we what we eat but the same goes for the modern day dog or cat for an increasing number of pet owners.
Dogs and cats are now, in the main, fully-fledged members of the modern American family. This change in both the social psychology (the pet as human companion and emotional helpmate) and economic behaviour – a recent survey by mortgage broker LendingTree found pet owners spent 35% more money on their dog or cat in 2020 verses what they spend in 2019, for example – is here to stay.
This means a new reality for how and what people feed their pets. We now want our dogs and cats to eat as well as we do, which means disruption in the pet-food category is the new normal.
just-food columnist Victor Martino is a California-based strategic marketing and business development consultant, analyst, entrepreneur and writer, specialising in the food and grocery industry. He is available for consultation at: victorrmartino415@gmail.com and https://twitter.com/VictorMartino01.