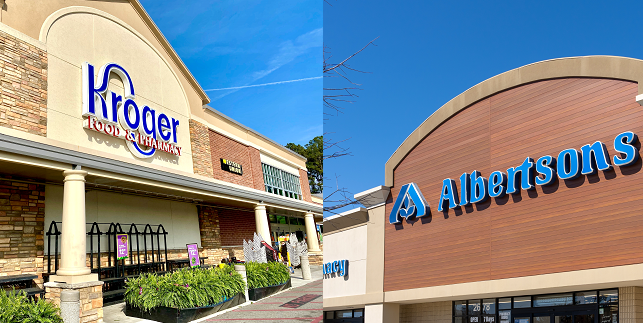 Once the initial surprise at the deal by Kroger and Albertsons, the two largest conventional supermarket retailers in the US, to join forces subsided, there have been concerns about the potential impact on CPG companies. However, while competition concerns mean the deal is unlikely to be finalised in the shape agreed, manufacturers need not be too anxious about the effect on their businesses.
The retailers want to better expand their customer reach nationally and better compete with the likes of Walmart, the largest grocery retailer in the US, and other emerging competitors.
Collectively, Kroger and Albertsons employ more than 710,000 associates and operate nearly 5,000 stores. They also run 66 distribution centers, 52 manufacturing plants, nearly 4,000 pharmacies and more than 2,000 fuel centres. Joining forces makes the combined company accessible to customers not only online but at stores in the District of Columbia and all but two states, the companies say.
For all the potential might, the US$24.6bn transaction is not expected to close until early 2024, the companies say, subject to regulatory approval and other customary closing conditions, including receipt of clearance under the Hart-Scott-Rodino Antitrust Improvements Act of 1976.
The current state of play
The transaction, which is one of the largest deals ever in US grocery retailing, was first met with surprise, including by elected and regulatory officials in Washington D.C., as well as by executives in the consumer-packaged goods industry, followed by widespread discussion, debating and positioning.
Significant concern over the deal, along with outright opposition, has already materialised. The UFCW (United Food and Commercial Workers Union) has publicly come out against the transaction, as have Senators Bernie Sanders and Elizabeth Warren, who have called on the Biden administration, the Federal Trade Commission and the Department of Justice to nix the deal on anti-trust grounds.
How well do you really know your competitors?
Access the most comprehensive Company Profiles on the market, powered by GlobalData. Save hours of research. Gain competitive edge.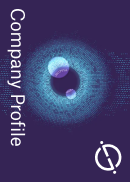 Company Profile – free sample
Thank you!
Your download email will arrive shortly
Not ready to buy yet? Download a free sample
We are confident about the unique quality of our Company Profiles. However, we want you to make the most beneficial decision for your business, so we offer a free sample that you can download by submitting the below form
By GlobalData
Additionally, US two senior senators focusing on competition and consumer-rights issues, Amy Klobuchar and Mike Lee, have announced they will hold a hearing next month to examine the proposed merger.
Klobuchar and Lee are major supporters of the independent grocery retail sector in the US. Just a couple days after the merger announcement, Lee toured independent grocery stores owned by Utah-based Associated Foods with officials of The National Grocers Association (NGA), which has expressed concerns over the deal. "A merger of the nation's top two grocery chains should raise serious questions about a single supermarket giant gaining unprecedented dominance over the nation's food supply chain," NGA president and CEO Greg Ferrara said. "A merger would not only put smaller competitors at an unfair disadvantage but also increase anticompetitive buyer power over grocery suppliers, which ultimately would harm consumers. It is our expectation that this deal will receive rigorous scrutiny from federal antitrust enforcers."
Two other senators, Richard Blumenthal and Cory Booker, have teamed up with fellow Democrat Klobuchar, and written to the FTC. In the letter, they expressed their trepidations over the deal, saying: "This merger raises considerable anti-trust concerns."
Additional opposition to the merger is building. I expect the Klobuchar-Lee hearing to be serious and probing. I also expect the formation of a strong coalition to form against the deal, which will be led by Sanders, Warren and the UFCW union.
In other words, we're in the first quarter of what's going to be a long game. The FTC and DOJ will do the detail work in examining the anti-trust implications of the merger. The others will work to build grassroots support among consumers, as well as try to convince Biden and members of Congress to oppose the deal.
The current climate of high food inflation will play a role in the politics of the merger because Sanders and Warren, for example, are using the narrative that the deal will result in higher grocery prices for consumers. With grocery prices having risen nearly 14% over the last year, the cost of food is top-of-mind with consumers, as well as elected officials.
My analysis is the merger won't result in higher grocery prices because there are too many price-focused competitors like Walmart, Costco, Aldi and others in the national market to make doing so possible for the enlarged retailer, even if it would like to do so.
The key question regulators and elected officials need to ask regarding the merger is if it is anti-competitive: will it harm consumers, smaller grocery retailers and suppliers?
The merger and CPG companies
What might be the impact on CPG companies and brands?
I looked at the merger closely, having the benefit of having done business with both retail companies over many years in various sales and marketing capacities. It might make for more dramatic literary effect if I were to come down on the side that a combined Kroger-Albertsons will have a significant effect on how CPG companies and brands do business with the new retailer – but I can't.
The deal to combine Kroger and Albertsons into a single mega-retailer will have little effect on CPG brands. The changes will be around the edges rather than substantial.
For big brands, there might be some benefits and efficiencies, such as labour savings from a sales and logistics standpoint, because some consolidation between the two retailers will occur.
There also might be some time and cost savings when it comes to promotional planning and implementation. Big CPG brands, for example, can use the same sales model they use with Walmart, which most often takes the form of either a Walmart-dedicated sales team or Walmart-dedicated broker team. This approach can provide real efficiencies from both expense and organisational perspectives.
On the other hand, it's my view that, for brands large and small, there's a benefit to being able to do business with a separate Kroger and a separate Albertsons for reasons involving distribution, sales promotion and marketing. Consolidation for CPG brands often means fewer options when it comes to item distribution, promotion and strategy.
I also have some concern that a combined Kroger and Albertsons might result in higher slotting fees for early-stage and emerging brands, which are the innovation engines in the CPG industry. Many of these brands are already struggling when it comes to coming up with funds to get on the shelf, although both Kroger and Albertsons are very flexible in this regard. They often forgo slotting fees if they believe in a smaller brand's potential and if it offers a solid promotional programme that demonstrates it understands getting on the shelf is easier than staying on the shelf.
CPG companies are used to doing business with large retail and wholesale/distributor entities because the trend over the last two decades has been consolidation. Early-stage and emerging brands that use distributors, for example – and nearly 100% of them do so – basically deal with three large distributors today when it comes to big grocery chains. Two decades ago, it was dozens and dozens.
Major multi-brand CPG companies have become well attuned to consolidation and shouldn't have any trouble at all adapting to a combined Kroger-Albertsons.
Kroger will be able to exert more pressure on CPG companies in terms of promotional funding demands and such with Albertsons under its banner. However, Kroger also understands its ultimate mission is to sell groceries rather than to make secondary income through trade monies, so I am not really concerned about this having a detrimental effect on CPG companies if it happens.
A potentially positive opportunity for CPG brands of all sizes with the merger is digital. Both Kroger and Albertsons have made great strides over the last few years in both online grocery retailing and digital advertising and promotion. The combined entity will allow it to compete with digital leaders Amazon and Walmart in this space and, because of its high store count, allow the new retailer to offer major synergies between brick-and-mortar and digital, which, for example, isn't something Amazon is able to do because of its limited number of physical stores.
Where we're headed
First, don't assume the merger is a done deal. There are some members of the Biden FTC that are firmly against transactions of this nature in any industry and they will have their say.
Additionally, the Sanders/Warren/UFCW coalition will grow and gain steam and power. Already, I'm seeing numerous op-eds being published against the deal. Look for the narrative that the merger will result in higher grocery prices to be the key message, as well as store closures, which is the primary concern of the UFCW.
Kroger and Albertsons, unlike Walmart, Costco, Target, Aldi and many other grocery retailers, are unionised. There's fear, too, that a combined Kroger-Albertsons might put the new retailer in a stronger position to buck the union. Store closures, which are inevitable because of location redundancy, concern the union. Although retailers generally offer employees jobs at other locations, these stores can be in other states, which results in a decision by workers to either relocate or stay where they live and find a new job.
Whatever the outcome of the transaction, my analysis is it won't end up looking like it does today. Kroger and Albertsons have said they're willing to divest up to 650 stores to secure regulatory clearance for the deal. This is clearly a pre-emptive move as regulators prepare to look into the transaction. They also said if they can't find buyers, they will put up to 650 stores into their SpinCo spin-off entity, which they originally said could be used for 100-375 stores.
Kroger and Albertsons – particularly Albertsons – want the deal and I suspect they're going to be real flexible with regulators in order to make it happen.
Since CPG companies need to think and plan ahead, my prediction is the merger will ultimately be approved based on the same formula the FTC has used in the past, although on a larger scale. That formula will be that the FTC determines that in certain regions of the US – metro Chicago, southern California and parts of the north east perhaps – that a combined Kroger-Albertsons presents an anti-competitive position. The result will be a negotiated deal to sell off a number of stores, which in the final analysis could be far more than 650 units.
Also look for Amazon, if it's smart, to buy some of these stores – if Kroger will sell to it – to jump-start its fledgling Amazon Fresh banner. If you want to be a major player in grocery retailing today, you need scale – a lot of stores in addition to online grocery – now more than ever.
Just Food columnist Victor Martino is a California-based strategic marketing and business development consultant, analyst, entrepreneur and writer, specialising in the food and grocery industry. He is available for consultation at: victorrmartino415@gmail.com and https://twitter.com/VictorMartino01. You can read more of his columns for Just Food here.