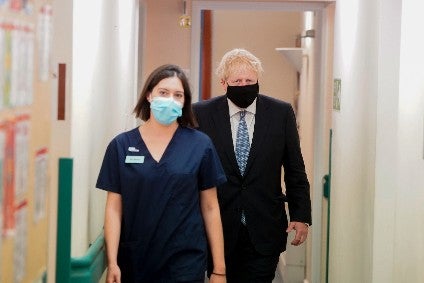 Covid-19 – and Boris Johnson's severe illness from the virus – has prompted significant changes to UK obesity policy. And just-food contributing editor Ben Cooper believes the food industry should already be pondering what might come next.
The launch by the UK government today (27 July) of a raft of measures to address obesity will have had politicos trotting out that trusted maxim "what a difference a year (and a global pandemic) makes".
The step change in the UK's policy response to its high obesity rates, including new restrictions on the advertising and promotion of foods high in fat, salt or sugar (HFSS), has been precipitated by two Covid-19-related factors: clear evidence a higher body mass index (BMI) is an independent cause of serious coronavirus complications and death; and Prime Minister Boris Johnson's firm belief his own narrow escape when seriously ill with the virus in April might have been avoided had he not been overweight.
It says something profound about power and influence that the effect on one man may have been more telling than the deaths and illness of thousands but in the first couple of months of the pandemic campaigners were relatively downbeat about the chances of obesity measures being stepped up in the UK, even as links with the severity of illness from Covid-19 were already clear. It was Johnson's Damascene conversion from the avowed decrier of sin taxes and the nanny state who took office a year ago, to a Prime Minister who would not just sanction but champion the regulations announced today that has brought about this dramatic policy shift.
Food manufacturers may, however, have Johnson's ownership of this renewed push on obesity to thank for what they have been spared, at least for now. The decision not to extend the Soft Drinks Industry Levy (SDIL) to food categories is particularly significant for food manufacturers. Was an actual sin tax the one thing Johnson baulked at, the line he could not cross?
How well do you really know your competitors?
Access the most comprehensive Company Profiles on the market, powered by GlobalData. Save hours of research. Gain competitive edge.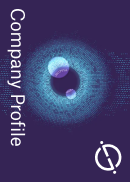 Company Profile – free sample
Thank you!
Your download email will arrive shortly
Not ready to buy yet? Download a free sample
We are confident about the unique quality of our Company Profiles. However, we want you to make the most beneficial decision for your business, so we offer a free sample that you can download by submitting the below form
By GlobalData
"Food manufacturers may, however, have Johnson's ownership of the renewed push on obesity to thank for what they have been spared, at least for now"
While the pain of the 9pm watershed ban on TV and online advertising and restrictions on promotions will be shared with other actors, such as retailers, fast food chains and media companies, imposing SDIL, even on a few select categories like confectionery, would have had far greater, unique, impacts for food manufacturers. It may also have been perceived as a rebuke specifically directed at food companies for what has been characterised by campaigners as sluggish progress on reformulation and sugar reduction since targets were set in 2016.
The absence of an SDIL extension to food may only be a temporary reprieve, however. While this package is being presented as a holistic response, including clinical components and action to boost physical activity, it does far more to identify HFSS foods as a specific problem requiring a regulatory fix than possibly anything that has come before.
This could be a watershed moment in a broader sense. The mantra that "there are no such things as unhealthy foods, only unhealthy diets" has very possibly been consigned to history just as smoking in public spaces and the personal choice not to wear a seatbelt eventually were.
Obesity is a complex, multifactorial issue and food companies have always had some justification in arguing there is no silver bullet and restricting junk food sales will not solve the problem. Nevertheless, it has become increasingly difficult to deny or downplay the link between rising obesity and the way HFSS foods are formulated and marketed, and the statute book will now unequivocally reflect that as a reality, just as it came to do with smoking and seatbelts.
Pressure on food manufacturers to reformulate and increase the offer of healthier foods will continue, with the ringing success of SDIL in the soft drinks market continuing to reverberate in the corridors of power and the public debate. Even if the UK has edged closer to a suite of measures that can finally move the needle on its high obesity rates, progress is still likely to be gradual, and any new factor, negative or positive, will always take some time to be discernible in population trends.
As long as obesity rates remain at or about where they are, food manufacturers and HFSS foods will be in the line of fire. Interestingly, for many years the 9pm TV ad ban was the primary goal for campaigners but changes to how TV is consumed mean it is not quite the predominating concern and preoccupying goal it once was. The online ban is arguably already of greater significance and will only become more so over time.
"Extending the soft drinks levy into foods will be an unrelenting focus for food campaigners"
The other disruptive force has been the advent and success of SDIL, and campaigners may, in retrospect, feel they should have pushed harder on expanding the Levy. What is certain is extending SDIL into foods will be an unrelenting focus for food campaigners from now on.
The need for speed may add grist to campaigners' mills. One notable facet of Covid-19 being the prompt for scaling up the UK's obesity strategy is the additional urgency it brings.
Most of the measures being announced were conceived to reduce childhood obesity, thereby also effecting a reduction in the population obesity rate over the long term, as research shows childhood obesity is so often carried into adulthood. Children, however, are at an unmeasurably low risk from BMI-linked Covid risk factors. The primary reason these measures have been brought in right now is for any wider benefit they might have in relation to overweight and obesity rates among adults, particularly in the short term, with a second wave of Covid-19 anticipated for the autumn.
The UK government has heeded advice from its public health experts that the population-wide impacts of these measures are significant. Crucially, these outweighed any economic arguments the food and hospitality industries put forward against their introduction, in spite of the extremely tough economic conditions coming down the line. Underlining this point, in addition to the 9pm watershed, the Government has launched a consultation on whether to introduce a total ban on HFSS food advertising online. This also appears to confirm Johnson left his qualms about the nanny state, in relation to dietary health at least, in the intensive care unit of St Thomas' Hospital.
The fact the pandemic has required national leaders and governments to take care of the people they have responsibility for in a way not seen in peacetime seemed destined to influence approaches to areas like public health, social security and social care over the longer term. As well as being the continuation of an existing obesity strategy and an urgent response to Covid-19, the measures announced today are an early manifestation of this change.
The food industry has possibly been knocked off balance by this sudden realignment. Its lobbyists would have reasonably predicted the longstanding economic arguments against additional constraints would be particularly compelling at the current time, but they were wrong. Food companies will need to recalibrate how they engage in concerted efforts to address obesity, what will be required in relation to reformulation and healthier foods, and what will be regarded as inadequate.
In addition to the prospect of an expansion of SDIL, food manufacturers may soon face a renewed debate on front-of-pack nutritional labelling. Next year is very likely to see increased pressure from health campaigners to mandate traffic light front-of-pack nutritional labelling, a system that under EU law could only be voluntary and which many food manufacturers have been reluctant to support.
The Government has announced a consultation on front-of-pack labelling "to learn more about how this is being used by consumers and industry, compared to international examples". Food manufacturers may well face a further reversal in another long-running battle with campaigners, particularly as a statutory traffic light labelling scheme would add a Brexit twist to Johnson's new-found commitment to encouraging healthy living.
From January, savvy health campaigners will be able to urge the enabler of Brexit to build on the measures unveiled today, and make a powerful statement of the UK's reclaimed sovereignty in the process. Most would no doubt do so through gritted teeth, and with fingers crossed behind their back, but it may be a highly effective tactic.