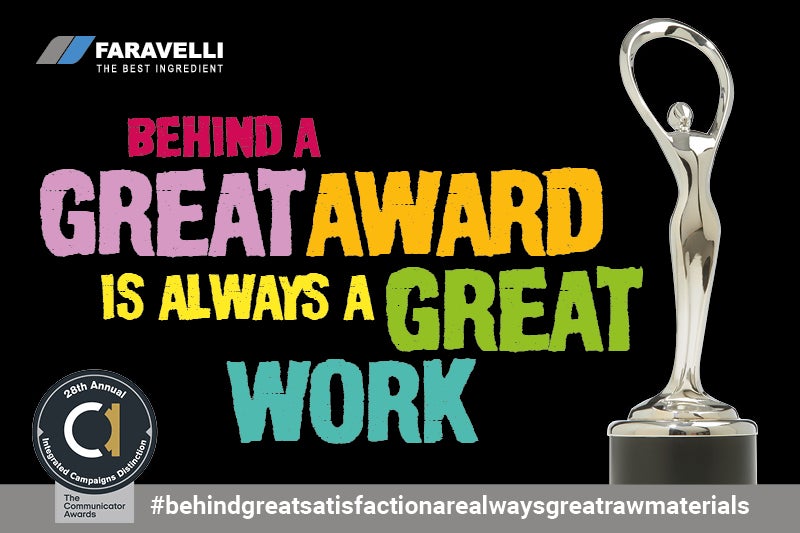 The Academy of Interactive and Visual Arts (AIVA) has just announced the winners of the 28th Annual Communicator Awards and Faravelli Group is happy to learn that their "Great Satisfaction" won an Award of Distinction (Silver award) for the category "Campaign-Business-to-Business"!
With over 4,000 entries received from across the US and worldwide, the Communicator Awards is "the largest and most competitive awards program honouring creative excellence for communications professionals".
Founded by passionate communications professionals over two decades ago, The Communicator Awards is widely recognized as one of the largest and most coveted awards of its kind in the world.
The Communicator Awards are judged and curated by the Academy of Interactive and Visual Arts (AIVA), an invitation-only group consisting of top-tier professionals from acclaimed media, communications, advertising, creative, and marketing firms.
Current AIVA membership represents a "Who's Who" of acclaimed media, advertising, and marketing firms including GE Digital, Spotify, Condè Nast, Disney, Republica, Majestyk, Fast Company, Upstatement, and many others.
Visit www.faravelligroup.com to learn more!