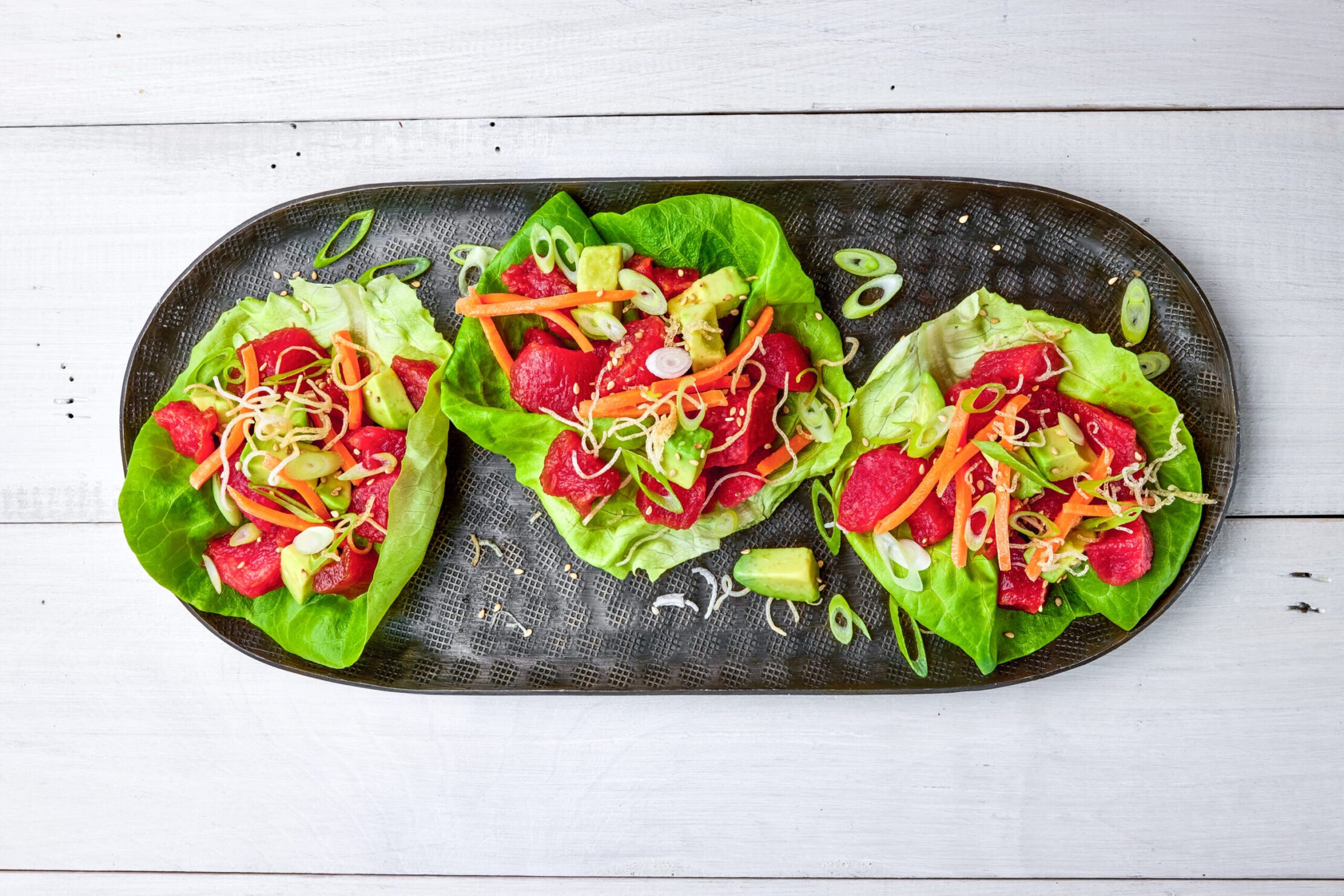 Finless Foods, a US company developing plant- and cell-based seafood alternatives, has secured funds to expand domestically and explore a launch in Asia.
The California-based business, set up in 2016, has raised US$34m in Series B funds.
Japanese conventional seafood supplier Dainichi Corp. has again invested in the US business after participating in Finless Foods' Series A funding. To date, the firm has raised close to $48m.
"Dainichi has been a close partner of Finless Foods even before their investment in our Series A. They have been strategically supporting the team since 2018 in our cellular biology R&D as well as strategy for the Japanese market. The goal of Dainichi being a partner and investor in Finless is to open channels of communication to the Japanese market," Finless Foods told Just Food.
The Series B finance is to help Finless Foods launch its plant-based tuna into US foodservice outlets, finish the construction of a "pilot plant" for its cell-cultivated products and weigh up markets in Asia.
In the US, the market for plant-based alternatives to seafood remains a minnow when compared to the market for conventional fare. According to data from market research firm SPINS, plant-based seafood on its own accounts for only about 0.1%, (or around $12m in annual sales) of the entire US seafood market.
Finless Foods said it has spent the last year sampling its plant-based tuna and had won "rave reviews". It added: "We've learned a tremendous amount. For example, that interest in this product crosses demographics, that consumers are interested in this product for health reasons, sustainability reasons, and sometimes just because it's interesting, new, and has a refreshing flavour palette."
The US Food and Drug Administration is in the middle of considering whether to give the green light for the commercial sale of cell-based protein alternatives, including meat and seafood. Finless Foods is planning for its initial product to be a cell-cultivated version of tuna.
"Gaining regulatory approval is a key step in the process of going to market for us. This is important to highlight because we fully support the work that the FDA is doing to make sure that all of the cell-cultured products that get to market are safe and trusted not only because we value food safety but also because we see this as critical for widespread consumer adoption of this industry and these products," Finless Foods said. "Without consumer adoption, we won't be able to make the sustainability impact that we're all striving for."
The company added: "The regulatory approval process is an iterative, collaborative discussion between our company and FDA experts. Once we demonstrate pre-market safety and receive the green light, we will be able to test and then sell our products for consumption within the US."
Asked if the business has confirmed restaurant customers ready to sell its tuna should the FDA give its approval for its cell-based products, Finless Foods said: "With the launch of our plant-based tuna later this year, we expect to create relationships that will translate to our cell-cultured blue-fin tuna."
Meanwhile, although proponents of cell-cultivated seafood tout the environmental and health benefits of consumers eating their products, there are challenges ahead for the still-nascent industry: how to move from a proof of concept to scale and how to win over consumers.
Investment money is being put into the fledgling companies behind cell-based seafood. Last month, Wildtype, another US company developing cell-cultivated seafood, raised what it said was the "largest investment round in the cultivated seafood industry worldwide".
In January last year, US-based BlueNalu announced it had raised US$60m in debt financing, based on convertible notes, with Thailand-based seafood giant Thai Union Group among its backers. It has been planning to launch onto the market with a mahi mahi product. BlueNalu's previous funding rounds have also included Japan-based Sumitomo, the owner of global fresh-produce supplier Fyffes, and the South Korean tofu maker Pulmuone Co.