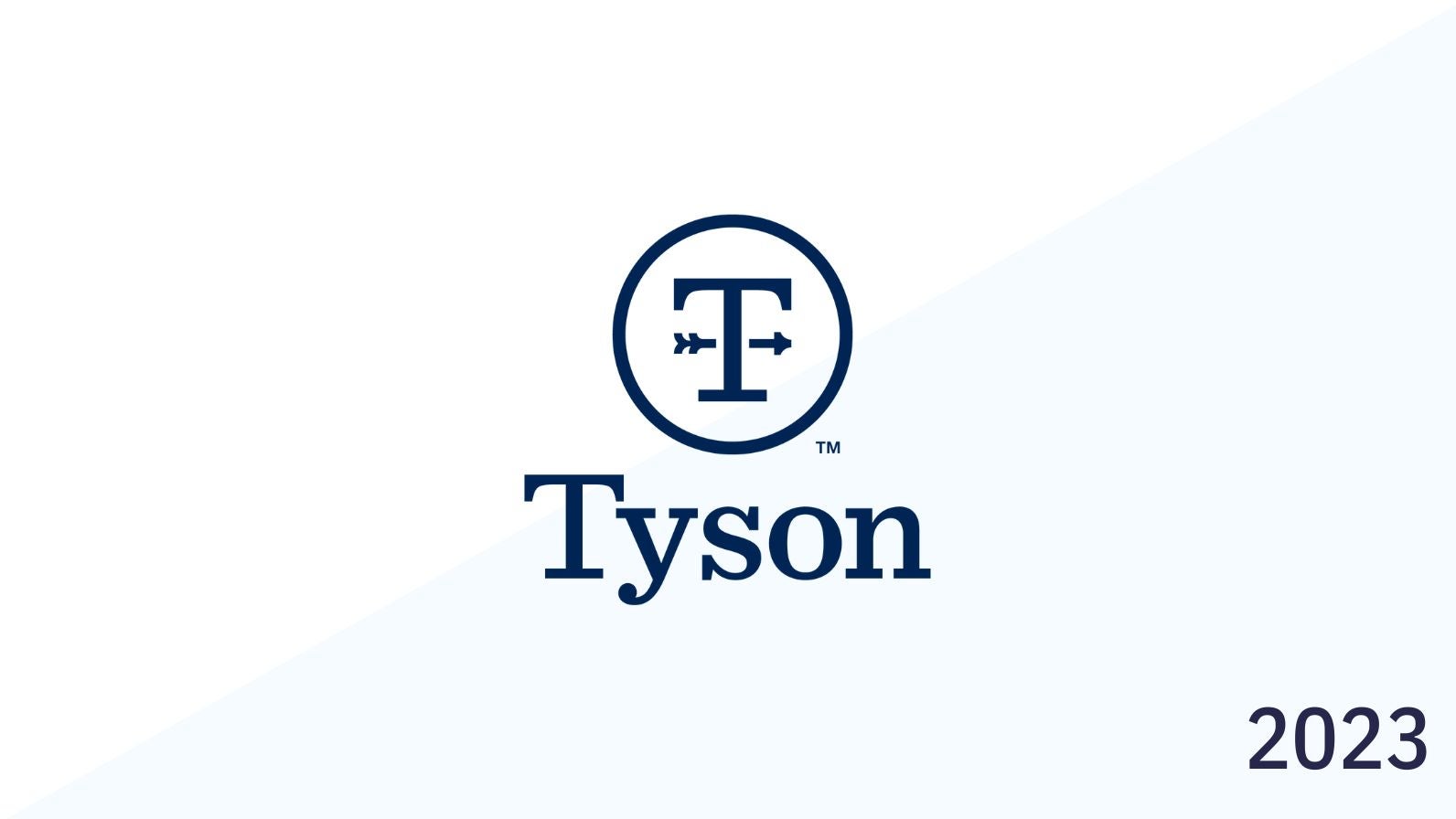 Tyson Foods, headquartered in Arkansas is a producer of meat products and is recognized in the Investments category in the 2023 Just Food Excellence Awards. The company made numerous manufacturing and automation investments during the research period and introduced new working practices.
Highlights from the company's investment activity include $200m allocated to expanding its beef plant in Amarillo, Texas. The funds will be used to expand and upgrade operations, including automation and new technologies, adding 143,000 square feet of new space.
The company also provided $90m of funding for automation at its poultry facility in Forest, Mississippi, which the company says will create 320 new jobs. $70m was also spent on a hatchery in Arkansas.
In Illinois Tyson ploughed $180m into its prepared foods facility in Caseyville. The project will add 170,000 square feet of space for production of "grab-n-go snacking and breakfast items", creating 250 jobs.
The company also announced that it was trialing a four-day week at sites in Arkansas, Pennsylvania and Oklahoma following positive feedback from staff.
Company Profile
Tyson Foods is a food processor and marketer of chicken, beef and pork.
The company is involved in breeding stock, feed production, processing, marketing and transportation of chicken and related allied products.
It also offers a wide range of prepared foods such as bacon, turkey, breakfast sausage, hot dogs, lunchmeat and tortillas among others.
The company markets its products under Tyson, Jimmy Dean, Hillshire Farm, Ball Park, Wright, Aidells, ibp, and State Fair brand names.
It markets its products to food hotel chains, restaurant operators, service distributors, food retailers, and non-commercial food service providers, including schools, healthcare facilities, military and food processors, convenience stores, and international export markets.
Tyson Foods is headquartered in Springdale, Arkansas, the US.