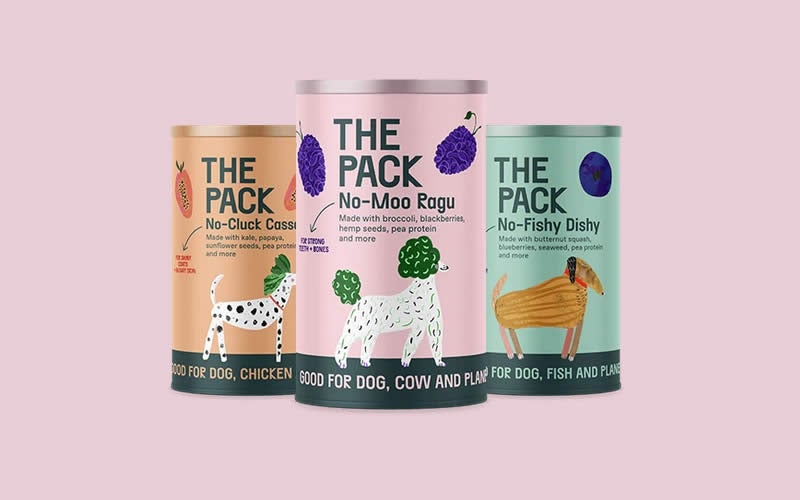 The opposition to dogs being given a vegan diet has been pretty resolute, with owners, vets, animal organisations and some pet-food companies railing against those who dare to provide meat-free options.
But there are now clear signs of a change in attitude as research suggests all is not as we thought when it comes to dogs' nutritional needs.
To be clear, we are talking about dogs only here. Cats are obligate carnivores. They cannot produce essential proteins such as taurine themselves and have to absorb it from their food, with beef, chicken and fish being rich sources.
A few companies have launched vegan pet food for cats – in at least one case fortified with taurine and other essential proteins – but with expert advice that a meat-free diet could actually lead to health problems and even shorten life expectancy, this is unlikely to become mainstream.
Not so with dogs.
Still a niche area
The tide of opinion appears to be turning on whether dogs can not only survive but actually thrive on a meat-free diet.
How well do you really know your competitors?
Access the most comprehensive Company Profiles on the market, powered by GlobalData. Save hours of research. Gain competitive edge.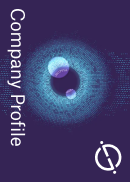 Company Profile – free sample
Thank you!
Your download email will arrive shortly
Not ready to buy yet? Download a free sample
We are confident about the unique quality of our Company Profiles. However, we want you to make the most beneficial decision for your business, so we offer a free sample that you can download by submitting the below form
By GlobalData
It is still very much a niche product area with start-ups to the fore but three factors that need to happen for a food trend to take off – interest from major retailers, larger food manufacturers and investors – are starting to emerge from what until recently has been a fog of misunderstanding and rigidly-held opinions.
The comparison with plant-based food for humans is an obvious one and, while there has never been a suggestion that humans have to have meat to live, similar pre-conceptions around the importance of meat and fish for a healthy, balanced diet had to be overcome.
And, as with the plant-based food market for humans, ultimately growth may come from flexitarians – or flexi-dogians as one manufacturer puts it – with owners choosing to give their dogs alt-meat options on some days and meat-based food on others.
The market for vegan dog food seems to be slightly further ahead in North America than in Europe and this hasn't been lost on New York-based Nick Cooney, co-founder of US- and Hong Kong-based alternative-protein investor Lever VC.
Cooney revealed the firm has looked at a couple of manufacturers in this area.
"On the brand side, there are some out there that are looking pretty interesting. We just haven't invested because of the deal terms or valuations or where they are in sales," he says.
"Growing at a decent rate"
But Lever has invested in US firm Bond Pet Foods, which has traditionally worked on the ingredients side of things, entering partnerships with the likes of category major Hill's Pet Nutrition.
Lever VC took part in a US$17.5m funding round in Bond Pet Foods earlier this year. The company is known for making plant-based pet treats but is now creating "nature-identical" chicken, beef, fish and other meat proteins using precision fermentation.
Cooney says Bond Pet Foods is "having some really good traction". He is convinced of the potential of vegan dog food and sees similarities with plant-based human food.
"The market for these products is confined to western Europe and North America right now with tiny brands elsewhere," he says.
"There's not clear data on this like in some categories but it does appear to be growing at a decent rate and there are projections for strong growth in the category in the years ahead. You do see an increasing presence of these brands in the market.
"The reason to purchase closely follows the reasons for purchasing plant-based food for themselves. Health is number one and sustainability number two."
Cooney's view is vegan dog food "will be more than a niche product area, especially if you count plant-based added to other proteins".
"If it were just plant-based, I could still see it getting to the same place in the market as human plant-based, 5%, 10% or 15%, which would be quite sizeable. It wouldn't surprise me if it took a 10%/15% market share in the next ten, 15, maybe 20 years."
Given the global pet-food market was valued at $95.6bn last year, that's a healthy-sized slice of a very large pie.
Cooney says vegan dog food is starting to appear in the pet-food aisles of major retailers Stateside.
"In the US, you can also find it in the large retail stores but it may be limited to one or two SKUs. So, there is a familiarity from the buyers but it needs to meet their [retailers'] sales expectations. Obviously, this is linked to consumer demand," he says.
British Veterinary Association thinks again
In the UK, things have been slower to get off the ground but a number of small producers are starting to make a noise.
The change of position from the British Veterinary Association (BVA) has helped their cause.
Until recently, the BVA's stance has been not to recommend either a vegetarian or vegan diet for dogs but recent studies appear to have persuaded it to consider this position.
Research from scientists at the University of Guelph in Canada found dogs on plant-based diets had a mean lifespan of 14.1 years, compared to a mean 12.6 years for those on meat-based diets.
Several different health disorders were also less frequently reported among plant-fed dogs than their meat-fed counterparts, the study found.
Following the release of those findings, BVA president Justine Shotton was quoted as saying: "We are really open to exploring how this evidence base could support vegan diets as a more sustainable option and plan to review this in-depth in due course."
Not exactly a glowing endorsement but within the small but growing UK plant-based dog food manufacturing sector it is another barrier cleared on the road to becoming accepted.
Vet Dr. Lucy McKinna, co-founder of Plant Labs, the company behind UK vegan dog food brand Noochy Poochy, suggests the BVA's comments chime with the view of many of her peers.
"I haven't had any pushback from vets. In fact, more than 1,000 vets and vet nurses opted in for further information after a webinar I co-hosted in April," she says.
"There are still, of course, a lot of people who think dogs need meat and, of course, you can't expect people to immediately take to the idea. I mean, which cartoon dog doesn't walk around with a bone in its mouth? It's not a conventional way of feeding, however it's better for the planet, it is cruelty-free and it seems that it may actually be better for our dogs, too."
McKinna is a vegan herself and a number of the product manufacturers in this area are firm believers in vegan pet food from an ethical point of view and, by extension, as she suggests, see it as being good for the planet.
"It started to weigh on me [before launching the company] that I was still supporting the livestock industry – and all the things I had seen on farms and hatcheries as a vet student on work experience and a new graduate vet that had made me decide to go vegan in the first place," she says.
"I thought it must be possible to make a food that was not only completely plant-based, sustainable and completely nutritionally sound but also with an ingredients list that I would happily eat myself."
Working with animal nutritionists
The 'Nooch' in Noochy Poochy is nutritional yeast and recipes in the range are formulated to comply with nutritional guidelines set by FEDIAF, the European pet food trade body.
Like most vegan dog food, Noochy Poochy is mainly sold directly to consumers – 95% in its case. Independent pet shops and vegan cafes are also stockists.
Fellow UK vegan dog food firm The Pack also has ethical and sustainability concerns at its heart and, like Plant Labs, says it takes the nutritional content of its food seriously.
It has worked with animal nutritionists and scientists to create a product using ingredients such as pea protein, papaya, kale and seaweed.
Co-founder Judy Nadel says: "We test every batch to make sure it has the right nutrients post-cooking. Our wet food is 90% digestible compared to the industry norm of 70-80%."
On the reason for launching the business, Nadel's founder Damien Clarkson says: "For us, it was about what impact this was going to make over the next decade and contributing to dogs living longer, healthier lives. We saw a business opportunity but it was also about making an important choice."
Nadel adds: "There is a health crisis in dogs. Fifty-one per cent are obese or overweight. Challenger brands have come along and are asking 'what's in my dog food, where has it come from?'"
She believes owners worried about the health of their dogs and, having concerns about the sustainability, or otherwise, of the meat industry, will gravitate towards products such as theirs.
"We know most dog diets aren't 100% plant-based or vegan but people want to be part of the climate crisis solution and are also reacting to the health crisis. So we are looking at the flexitarian angle as well," she says.
Interest from pet-food majors
Tellingly, The Pack's owners are aware of big pet-food players becoming increasingly interested in this space.
"We are already seeing big brands like [Nestlé-owned] Lily's Kitchen looking at a plant-based range," Nadel says.
"It's not entirely altruistic but companies are becoming more socially responsible."
Indeed, The Pack itself has benefited from this interest from major pet-food players, in its case Mars.
The US food giant, which through its Mars Petcare arm manufactures mainstream dog-food brands including Pedigree and Royal Canin, has invested in The Pack and worked with its team via Leap Venture, the pet-care start-up accelerator it co-founded.
"Mars does see this area as a big part of the future and has a big focus on it," says Clarkson.
While that is a sign of vegan dog food becoming increasingly mainstream, greater interest from large retailers would also help in that regard.
Nadel says: "We are starting to speak to large retailers. We are a bit behind here [in the UK]. We are one of the companies trying to drive this in Europe."
It seems Germany, too, is slightly ahead of the UK in this regard.
Munich-based VegDog, which in November raised EUR3.5m ($3.7m) in a funding round, posted EUR2.4m in revenues in 2021 and expects to double the numbers this year.
This is helped by the fact its products are stocked by German supermarket chains including Rewe and Edeka.
Co-founder Valerie Henssen says: "Today, you can get vegan alternatives in any pet shop. There are now also figures that confirm that vegan dog food is no longer a niche – a quarter of all dog owners would consider this form of nutrition. We are pleased that more and more drugstores and supermarkets as well as specialist retail chains are taking on our range."
As to the size of the market opportunity for vegan dog food, Henssen takes the view its growth will become wrapped up in arguments around pet health and the environment.
"This part of education is so important for us to convince people that it is indeed possible for dogs to thrive on a vegan diet while adding an enormous share to animal welfare and environmental protection. In line with our increasing number of customers, we know that people have become more aware of these issues. Hence, vegan dog food will find its place in the heart of society," she says.
Cooney at Lever VC in the US agrees.
"Given all the motivations consumers have for themselves, it will change things for their pets," he says.
"On the consumer side, there is still a concern but it's maybe just a lack of knowledge that's a barrier slowing uptake but we are seeing increasing sales despite that.
"These products usually come at a premium price – not because the ingredients are more expensive but because they are mostly from smaller companies. Large companies could sell it at the same price as conventional pet food."
Just Food market analysis, December 2022: "Humanisation" in pet food bounds along amid premium-led growth