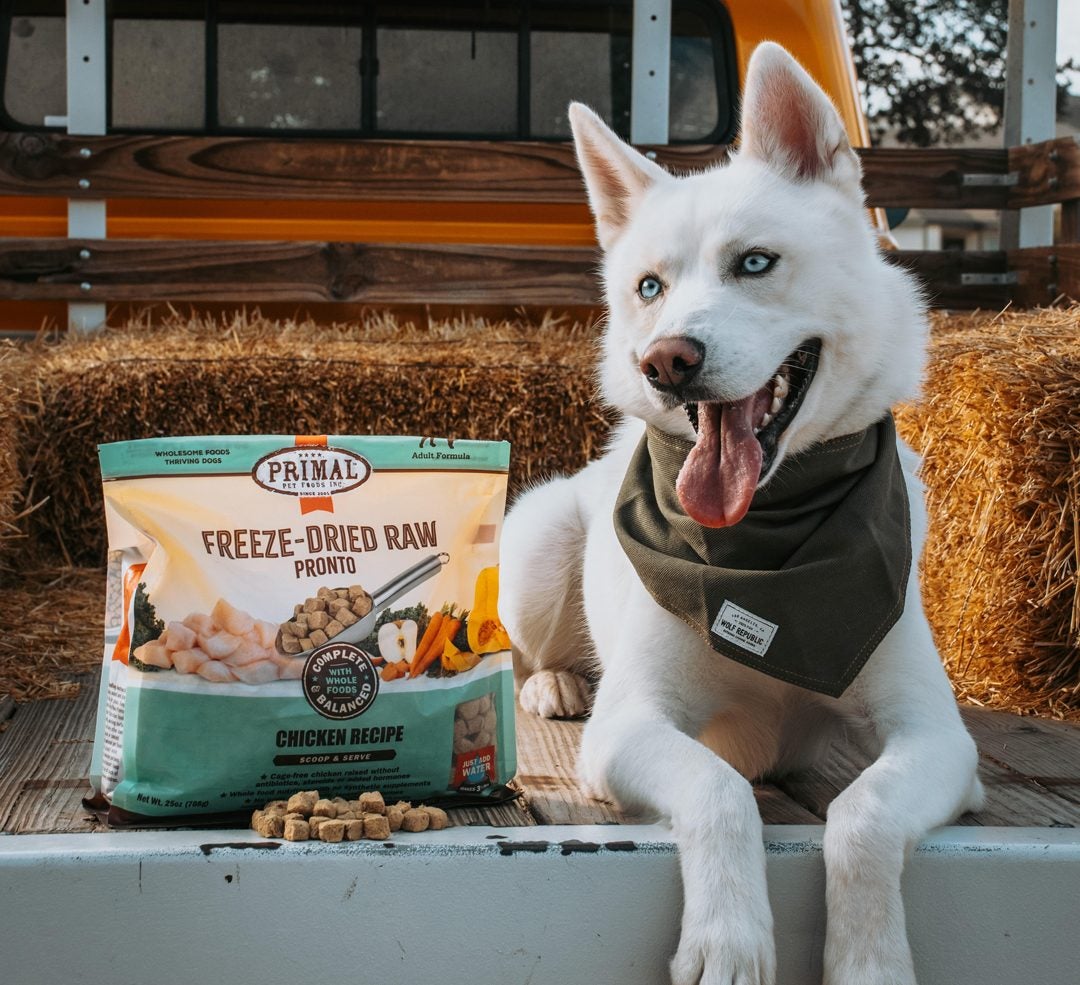 'Pet parent' aptly encapsulates how owners treat their cats and dogs. The term generally characterises the trends and purchasing habits playing out in pet food – and looks set to mean the category remains resilient in the face of pressures on consumer spending.
With pets regarded as a member of the family, 'parents' aren't willing to forsake spending on premium, natural or branded pet foods, even in times when money is tight, analysts say.
Unlike certain areas of human food, pet food is proving resilient to the inflationary environment whittling away household incomes. While strength in pet food was evident before the pandemic, Covid-19 accelerated the pace of pet ownership as some people sought a companion to combat loneliness during lockdowns.
Despite suggestions the number of cats and dogs in sanctuaries is increasing as the cost-of-living crunch bites, particularly for low-income consumers, commentators say the growth trajectory has long-term legs.
"Premiumisation and humanisation continue to drive the pet-food category," says Tim Simonds, the CEO of Primal Pet Group, a US business housing Primal Pet Foods, Prairie Dog Pet Products, Himalayan Pet Supply and Holistic Hound.
In Europe, investment bank Lincoln International estimates growth in the natural pet-food segment is outpacing the overall category, for example. Minimally processed, or so-called raw and 'gently' cooked pet food, is regarded as the most premium and fastest-growing area of the market because of the superior nutritional and additive-free content, the US-headquartered Lincoln International suggests.
How well do you really know your competitors?
Access the most comprehensive Company Profiles on the market, powered by GlobalData. Save hours of research. Gain competitive edge.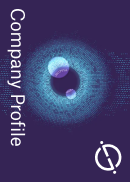 Company Profile – free sample
Thank you!
Your download email will arrive shortly
Not ready to buy yet? Download a free sample
We are confident about the unique quality of our Company Profiles. However, we want you to make the most beneficial decision for your business, so we offer a free sample that you can download by submitting the below form
By GlobalData
As a whole, the European pet "edibles" market is expanding at a CAGR of 4-6% and is worth around EUR30bn (US$31.4bn), according to a Lincoln International report. The natural segment is valued at about EUR5bn with a CAGR of 7-9%. Within natural, raw and gently cooked is growing at a 9-11% pace, although it's smaller at about EUR1bn.
Alex Masters, a UK-based managing director at Lincoln International, explains the growth drivers to Just Food: "In northern Europe, there's continued premiumisation. In southern Europe, it's premiumisation but also more people moving into the category from providing their pet with mostly scrap food.
"As people get better educated about pet diets, they want something that's more natural for their pet, which should include a higher percentage of meat and better-quality vegetables. Many more mainstream offerings are more grain based."
Globally, the pet-food market is expected to approach US$100bn next year and is forecast to reach US$120bn by 2026, according to research and analytics firm GlobalData. The figures include both dry and wet cat and dogs foods, along with chews and treats, and cat milk.
Pet food seen as resilient
Simonds draws a parallel to a trend played out in baby food over the last decade, where pet owners are willing to pay more for pet foods that are less processed and contain functional ingredients.
"The most compelling thing about the pet-food category is it's one of the last places where consumers make trade-down decisions," Simonds tells Just Food. "Pet parents understand the importance of feeding their dogs and cats a high-quality diet and once they find something that works, they stick with it.
"When there's a downturn in the economy, history has shown that consumers are more likely to trade down the brands they consume for themselves rather than changing what they provide for their pets."
Millennials and Gen Z are helping drive growth in the category as they delay having children until a later age and instead turn to a pet, according to Garyth Stone, a UK-based managing director for the consumer, food and retail team at US-headquartered investment bank Houlihan Lokey.
In a similar vein to Simonds, Stone suggests those pet 'consumers' are willing to pay a premium for pet food in terms of a child replacement. And he cites "hard evidence" that the pet-food category grew during the 2007-08 financial crisis "in a way no other sector did".
An October survey by the American Pet Products Association (APPA) revealed a mixed bag of results when it comes to pet ownership and pet food purchasing patterns in the current economic context.
Almost like a glass half full is a glass half empty, much seems to depend on wages and disposable income, financial predicament, age and type of dwelling – many rentals for instance don't allow a pet. Two-thirds, however, said they don't plan to change their pet's diet, while 29% said they plan to switch brands due to cost. Fourteen per cent said they could no longer afford to keep a pet.
Pet food is proving resilient to price and any switching from branded into cheaper own-label in the US, M&A advisory firm Whipstitch Capital argues. Analysing data for the three months through October, co-founder Michael Burgmaier says "we're seeing little to no trading down from premium pet food to traditional mass brands".
He adds: "We also looked at price elasticity in the premium, better-for-you brands versus the mass brands and the premium brands were 43% less price sensitive than mass brands. And when you dig into the natural channel here in the US – the Whole Foods, other natural organic stores and better-for-you – the natural channel sales had 68% less price elasticity than the multi-outlet, conventional grocery. It seems like it's very sticky."
But some changes in behaviour
Stone says a "shift in consumer behaviour" is playing out as pet-food manufacturers react to the inflationary headwinds by raising prices, some more than others, such as the "mainstream" brands.
However, he suggests some of the majors have been knocked off their perch, whether down to product credentials or price. In the UK, Mars, for instance, found itself in spat with Tesco in July, leading to an impact on the availability of its brands.
"Different parts of the pet sector are growing differently. It's very much the premium and natural side that is growing significantly, both in volume but particularly in value because they are higher-priced products, with the mainstream segment being in volume decline," Stone says.
"The purchasers of pet food are pretty brand loyal. It takes a real shock to shake things up and get people to move out of that. We've had that type of shock. If you look at what's happened to pricing over the last year, it's gone up massively," he explains.
Consequently, some consumers are either switching to private label, where the quality of products has improved, according to Stone. Or they are moving away from the major brands into other alternative, premium and natural brands, he says.
Nestlé and Mars are among the most prominent global suppliers of branded pet food and have expanded their presence through M&A. Mars scored a deal in November for Champion Petfoods, a premium business in Canada, while Nestlé snapped up UK natural pet-food firm Lily's Kitchen in 2020. Two years earlier, General Mills acquired Blue Buffalo, a US-based natural foods and treats supplier.
Through its Purina pet-food line, Nestlé has recognised the evolving consumption habits of pet parents and is investing in recipe formulations to cater to demand for nutritious products, including incorporating "preventative nutrition", says Helen Warnes, the head of marketing for the brand in Australia. Purina is also offering bulk packs as a "better value option" during the testing economic times.
"Over recent months, we have seen small changes in shopper behaviour as a result of cost-of-living pressures," Warnes explains. "For example, some shoppers switching out of segments that have experienced higher price increases – and this may not necessarily be a case of trading down. For some, opting for smaller packs to limit weekly cashflow is important, while others will buy bigger packs for greater value."
She adds: "We expect to see an increase in purchases of some of our mainstream brands, and also anticipate that pet owners may mix up the brands they feed their pets."
Pet-food treats
Nevertheless, in an overhang from Covid, people have recognised the benefits on mental and physical health from owning a pet, while many Australians continue to work from home, Warnes suggests, adding rules around pets in apartments have also been relaxed.
Pet treats is an area that has also withstood price pressures as more people adopt the home as their place of work. Sales "skyrocketed" during the pandemic, says Simonds at Primal Pet in the US.
"We expected this growth to soften as people returned to the office and started keeping a closer watch on what they were spending. Surprisingly, we're continuing to see growth in this category, which has always been more of an incremental purchase when compared to pet food," he explains.
Over in the UK and Ireland, Purina is seeing increased appetite for premium, or even "luxury" pet foods, with the category one of the least likely to experience a drop in spending as purse strings tighten, according to Ben Duncan, the regional market development organisation director.
However, some shoppers may switch to "lower price points", purchase larger pack sizes in their usual store or by purchasing the same product via an alternative channel, he says.
"For a number of years, own-label has been losing share in the pet-food market. Consumers have traded up to branded alternatives offering relevant and tangible nutrition or taste-led propositions. We know part of the reason for this appeal is loyalty in pet-food brands," Duncan explains.
Pet-food M&A
There are plenty of middle market and emerging brands, as well as private-label players, with many using co-manufacturing partners, providing an opportunity for M&A and consolidation.
Customer loyalty is a theme of the pet-food market underlined by Adam Couch, the CEO of UK-based poultry, pork and convenience food firm Cranswick, which acquired the branded and private-label dog-food maker Grove Pet Foods this year.
"Most people tend to have locked into a particular brand of pet food and they're unlikely to change," he tells Just Food. "They remain extremely loyal to it and it is a very resilient category."
Couch explains his vision for pet food in the shape of how Cranswick built up its poultry business in what was initially a pork-centric company.
"The best way to look at our pet-food aspirations is to look at what we did on poultry. We bought a business in the poultry sector, a relatively modest business. We've rationalised some of the customers within there and then we've expanded quite heavily by a lot of investment.
"We'll do the same in pet food as well. We've got strong aspirations within that sector. It's an area that we're hugely excited about."
At Whipstitch Capital, Burgmaier suggests the category is ripe for consolidation "because we have a lot of companies, strategic buyers, that are talking to us that are very interested in acquiring pet brands".
Pet food was likened to a "hot" M&A topic for 2022 by industry experts a year ago but it may be a different kettle of fish in the next 12 months given the economic uncertainty, persistent inflation and rising borrowing costs.
While Mars and Nestlé command more market share in Europe than in the US, the independent pet-food brands "are taking share from the established guys and growing faster than them", says Masters at Lincoln International.
He estimates the category is growing around 5% annually across Europe, outpacing 1-2% growth in human foods. However, deals are light on the ground.
"Our US colleagues are doing five or six pet deals a year, but there are only about that number of deals a year across the whole of Europe," Masters suggests. "Because of the dominance of the multinationals, there are fewer independents in Europe, resulting in less M&A, but we expect more to happen in 2023."
When it comes to potential M&A and consolidation in the category, growth equity investor Verlinvest, headquartered in Brussels, expects this won't happen within branded pet food, with the prediction more brands may enter the market instead. However, pet-food retail is a stand-out opportunity for consolidation, according to Gilles Vanhouwe, a senior principal and head of pet food at the firm.
Vanhouwe, who covers the European market at Verlinvest, says "continental Europe has yet to really see the proliferation of brands that the UK has seen to some extent and that the US has seen to a much larger extent".
He adds: "It's because barriers to launching have been lowered because you can go to any manufacturer now and basically co-develop a proposition. Even your route to market, with direct-to-consumers channels, there's now a multitude of options. If you look at the value chain, that initial step, the manufacturing step is already quite consolidated. And you could see assets trading from one [investor] sponsor to the next.
"It's a hot sector because it's growing, there's a nice profit pool and there is a lot of innovation to be done. Manufacturing assets are already relatively consolidated across Europe and in the hands of large private-equity players."
Looking ahead in the pet-food category generally, Stone at Houlihan Lokey anticipates more innovation around alternative proteins, such as insects, and also around packaging and sustainability, particularly in multi-layered wet food pouches.
"I would see those moves toward sustainable packaging as being key points for the sector over the coming years," Stone says.