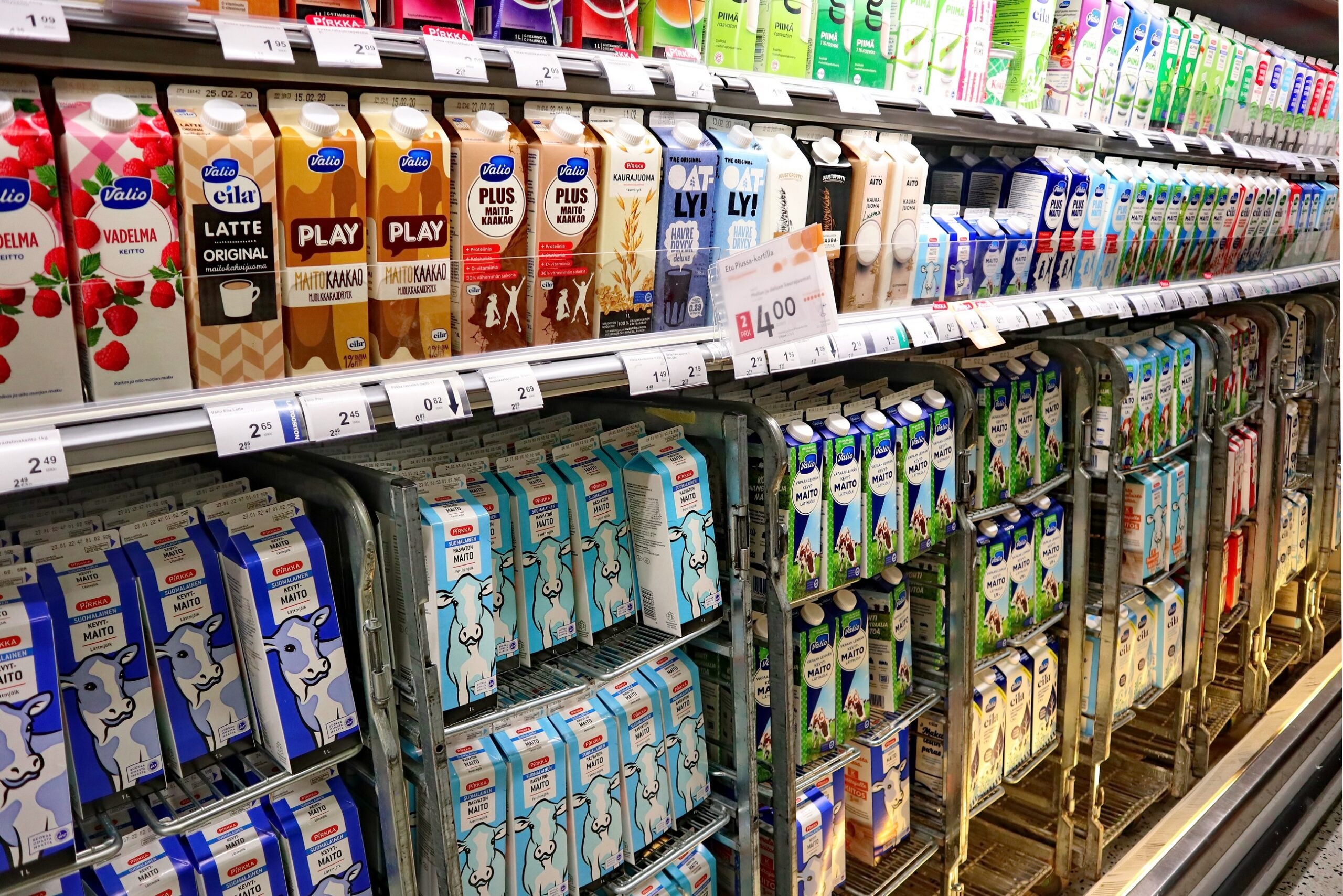 Has the dairy sector got anything to fear from the growing consumer interest in alternatives to conventional products?
No-one is suggesting traditional dairy is going to be overtaken by plant-based alternatives anytime soon. Figures provided by UK-based research and analysis company GlobalData – Just Food's parent – reveal the size of the global dairy market was US$618.8bn in 2021 while alt-dairy was $48.1bn.
However, alt-dairy appears to have an extremely useful commodity: momentum.
As GlobalData says in its Dairy and Dairy Alternatives Update, Q2, 2022 report: "Potato milk, pea milk, milk derived from precision fermentation and all other kinds of dairy variants have shaken up the dairy industry in the past few years. The growing alternative segment has driven traditional dairy producers to explore new flavours to retain customers' interest.
"In comparison to dairy alternatives, traditional dairy has also been facing some scrutiny around how healthy it truly is. Launches demonstrate renewed efforts to position dairy products as healthy and 'good for you', by adding ingredients that are well-known to have a positive effect on the body.
"As consumers embrace dairy alternatives more, dietary needs are shifting and brands need to adjust accordingly. Brands should take note of how other launches are targeting health-conscious and curious consumers, to ensure that they are offering a novel product that stands out from the crowd."
How well do you really know your competitors?
Access the most comprehensive Company Profiles on the market, powered by GlobalData. Save hours of research. Gain competitive edge.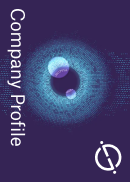 Company Profile – free sample
Thank you!
Your download email will arrive shortly
Not ready to buy yet? Download a free sample
We are confident about the unique quality of our Company Profiles. However, we want you to make the most beneficial decision for your business, so we offer a free sample that you can download by submitting the below form
By GlobalData
Both alt-dairy and dairy received a boost during the Covid pandemic when consumers' minds turned very much towards what they were putting in their body and focused on health and wellness.
On-trend
But alt-dairy has the added bonus of being on-trend.
In comparison to alt-dairy with its links to hip coffee shops, appeal to younger demographics and sheer innovation, traditional dairy can sometimes feel a little clumsy in its messaging and slow to change.
Of course, it's not an either/or and nor are the sides in the battle firmly entrenched. Most major dairy companies now have skin in the alt-dairy game.
But it is arguably easier to promote alt-dairy, the new kid on the block, with its varieties and plant-based pedigree, certainly when it comes to dietary intolerances, the impact on the environment and messages for younger consumers.
Some traditional dairy firms are investing more in plant-based.
Last week, French dairy giant Lactalis, the world's largest dairy company, had just announced it is converting a milk production facility in Canada into one manufacturing plant-based alt-dairy products.
Lactalis said the facility in Sudbury, Ontario, will cease its current milk operations due to "unprofitability in the fluid milk market" there.
Mark Taylor, president and CEO of Lactalis Canada, said: "While our core business is dairy, as an innovation leader and as demonstrated by our forthcoming expansion into plant-based, we are constantly following the consumer and continually seeking opportunities to innovate and respond to the market."
Against this backdrop of alt-dairy gathering momentum, dairy companies and market-watchers are pondering whether more needs to be done in terms of messaging and innovation to give traditional dairy a boost and to put its young pretender rival in its place.
Health a key battleground
Danny Micklethwaite, vice president of marketing at Arla Foods' UK arm, says: "The key to winning consumers' hearts and minds for us is through combining this natural nutrition with innovation and added-value products that really meet consumer needs."
Vikki Nicholson-West, senior vice-president of global ingredients marketing at the US Dairy Export Council (USDEC), an organisation that represents the global trade interests of the US dairy industry, echoes those thoughts.
"There remains both an opportunity and a need to continue sharing the breadth and depth of science-backed health and nutritional benefits of cows' milk-based dairy foods and ingredients as smart and delicious choices for nurturing healthy bodies across life stages," she says.
"For example, while protein is naturally found in a variety of animal and non-animal foods, there is a wide variance in the nutritional quality of protein. Dairy proteins consistently rate high across various protein quality measurement indicators because they are a nutritionally complete protein source containing all of the essential amino acids and high levels of branched-chain amino acids."
Amira Freyer-Elgendy, an analyst at GlobalData, believes health claims are at the heart of this debate.
"The issue is that, since Covid, people are so careful about their health and a key way they are embracing it is to kick out or reduce dairy," she says.
"Our global research shows that 60% of people who said they would switch from dairy to plant-based said the main reason was health.
"Alternatives are not technically any more healthy but it's about health perception."
Nicholson-West at the USDEC is in no doubt that what her industry represents has a clear advantage on health claims.
"When it comes to health, and specifically having decades of accumulated evidenced-based published nutrition research studies about health, conventional dairy from cow's milk shines," she says.
"Dairy firms can and should have confidence that the business/consumer fundamentals and demand outlook remains strong for continued global consumption expansion of dairy-based food and ingredients."
Alt-dairy gains march on innovation
Micklethwaite at Arla agrees. "Cow's milk is a unique source of natural nutrition. It is accessible, affordable and remains a staple in household fridges across the nation," he says.
However, conventional milk can increasingly be found sitting alongside alt-dairy variants in fridges as consumers mix and match depending on their family's health needs and taste preferences.
Arguably, traditional dairy, like a sports team reliving past glories, has to accept up-and-coming rivals have something new and different to offer. It may have to share the spoils going forward and be aware innovation-heavy alt-dairy may have a few more tricks up its sleeve.
As Mary Ledman, a global strategist at Rabobank covering the dairy market, says: "I think plant-based milk has improved dramatically over the last few decades, as has how consumers use the product. Oatmilk in coffee is delicious and coconut milk in rice pudding is delicious.
"Traditional milk was traditionally used around the breakfast table and largely consumed by families. The demographic has changed.
"The dairy industry can't rest on its laurels about the nutritional density of milk. Oatmilk will add vitamins etc to match it. It [the dairy industry] still has to innovate."
Micklethwaite at Arla takes this point and highlights where the cooperative had innovated in traditional dairy.
"Our brands all have very different demographics of shoppers so each piece of marketing we do is highly targeted at the right audience group. For example, communicating the nutrients found in Arla Big Milk will be a very different message to the people we need to see our marketing for Arla Protein," he says.
"All of our branded milks give consumers the same nutrition as regular milk but with an added benefit. Arla BOB is skimmed milk that tastes like semi [skimmed milk], Arla Big milk is enriched with key nutrients for growing children and Arla Cravendale is filtered for purity, making it last longer than standard fresh. Arla Lactofree offers all the nutrients and goodness of dairy but with the lactose removed, making it easier to digest.
"And, if you take the yogurt category, which is a very crowded space, our products have a clear role for our shoppers. The Arla Protein range is low fat and gives people an easy way to get extra protein in their diet in an easy, tasty way, while Arla Skyr is a great tasting, healthy yogurt that is naturally high in protein."
But, notwithstanding Arla's individual efforts, there is a feeling among some industry watchers that dairy as an industry needs to do more on messaging and innovation.
"They probably need to use more buzzwords, perhaps things linked to increased muscle strength and energy boosting. I don't see many energy-boosting claims so they could tap into that, or immunity boosting," Freyer-Elgendy at GlobalData says. "Also, there is not so much playfulness in traditional milk. It's about capturing consumer excitement.
"Alt-dairy is winning on variety in milk but losing on cheese which continues to do well because there's so much variety in cheese already and it [plant-based cheese] hasn't got the flavour profile. But dairy generally needs to do more in terms of variety and R&D – blending milk with other things, adding flavours to milk products."
One area where traditional dairy should be able to prosper is on price, against the backdrop of a cost-of-living crisis. Alt-dairy normally carries a price premium.
"Targeting value-driven consumers is clever. There will be more of this in the next few years," Freyer-Elgendy says.
The sustainability debate
It could be argued dairy is perhaps on shakier ground when it comes to sustainability and the impact the sector has on the environment.
Arla is one of a number of dairy companies looking to take action in a critical area – methane emissions. It is collaborating with Dutch bioscience company DSM on a large-scale on-farm pilot of Bovaer, a feed additive said to reduce the methane from cows.
More generally, Micklethwaite thinks the dairy industry need to promote its efforts to be sustainable.
"We know that dairy has challenges but Arla farmers are already some of the most climate efficient in the world and we have a clear ambition to be carbon net zero by 2050," he says.
"Each of our farmers is offered a 'climate check'. This is an independent assessment of their own carbon footprint, meaning they can have a clear plan on where to focus their efforts in reducing emissions."
Nicholson-West at USDEC agrees. "US dairy farmers are making solid progress in using significantly less water, land and resources to produce more milk with fewer cows. In 2017, producing a gallon of milk in the United States involved 30% less water, 21% less land and a 19% smaller carbon footprint than in 2007," she says.
Traditional dairy appears to have weapons at its disposal to be competitive but it has, arguably, not been pro-active enough in getting those messages out. Likewise, while innovation exists – as Arla can testify – it has perhaps not been widespread enough.
But no-one is foolish enough to suggest that alt-dairy has all the winning hands.
When asked if traditional dairy is facing an existential threat, Ledman at Rabobank says: "Absolutely not."
She adds: "I'm very optimistic about where dairy is going to go – not just as it is directed at millennials but the over-50 crowd as well.
"The early days of Covid saw a flight to traditional dairy. Fluid milk sales sky-rocketed. People were at home eating with their families.
"Now as we get post-Covid we are back more to our previous habits.
"But all major dairy companies have alt-dairy businesses as well. Dairy needs to look at it as a line extension."