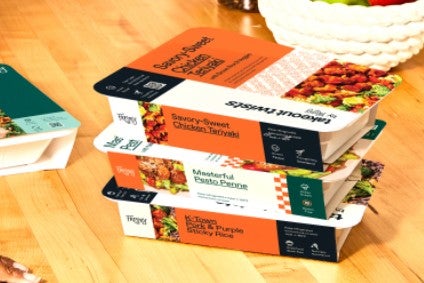 Nestle has paid a healthy multiple for a firm that, while growing rapidly, may remain a leader in a niche. But it's the consumer data on offer that could give the deal some spice. Dean Best reports.
"This is the coming of age when it comes to digital in food and beverages. This is here to stay. We don't expect this to slide back even after the immediate pandemic is over."
So said Nestlé CEO Mark Schneider 12 days ago as he reported the group's nine-month sales numbers, figures that included an almost 48% jump in sales through e-commerce since the start of the year, buoyed, like for many in the industry, by the way Covid-19 has shaken up shopping habits.
The channel now accounts for more than 12% of Nestlé's annual sales, up from around 8% a year ago. The company has already built growing e-commerce businesses in areas including pet care, coffee and "nutrition" (which takes in infant-nutrition and also Nestlé's Health Science unit).
And the world's largest food maker has since backed up Schneider's rhetoric with an announcement of an acquisition in the US, snapping up Freshly, the direct-to-consumer supplier of prepared meals through subscriptions.
Nestlé was already an investor in Freshly, buying circa 16% of the New York-based company in 2017. The deal for the rest of the shares, announced on Friday (30 October), values Freshly at US$950m, with further "potential earn-outs" worth up to $550m based on the "successful growth of the business", Nestlé said.
How well do you really know your competitors?
Access the most comprehensive Company Profiles on the market, powered by GlobalData. Save hours of research. Gain competitive edge.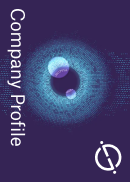 Company Profile – free sample
Thank you!
Your download email will arrive shortly
Not ready to buy yet? Download a free sample
We are confident about the unique quality of our Company Profiles. However, we want you to make the most beneficial decision for your business, so we offer a free sample that you can download by submitting the below form
By GlobalData
Set up in 2015, Freshly ships "more than one million meals per week", including chicken tikka masala, sausage baked penne and noodle pad thai, to customers in 48 states, according to Nestlé. Freshly's sales are forecast to hit $430m in 2020.
Earlier this month, Freshly announced plans to open a new manufacturing facility in the Californian city of Commerce. The factory will start operations next month, boosting the company's production capacity by 20%. Freshly also operates facilities in New Jersey, Maryland and Arizona.
At the time, Freshly said demand for its products "continues to surge" – and Nestlé clearly has confidence in the firm's potential. Nestlé's management also believes Freshly can add to the Swiss giant's own buoyant business in e-commerce.
"Freshly is an innovative, fast-growing, food-tech start-up, and adding them to the portfolio accelerates our ability to capitalise on the new realities in the US food market and further positions Nestlé to win in the future," Steven Presley, the chairman and CEO of Nestlé's US division, said on Friday.
Laurent Freixe, the CEO of Nestlé's business throughout the Americas, added: "At Nestlé, we know the at-home food market and we know how to win there. With the acquisition of Freshly, we are strengthening our position in the US and expanding our ability to deliver a wide variety of delicious food to our consumers when and where they want."
All told, the premise of the deal appears to be Nestlé's belief the recent heightened demand for food for at-home consumption and consumers' growing use of e-commerce to buy food (and, within that, from direct-to-consumer services) is here to stay. The extent to which these changes in consumer behaviour will persist once the pandemic subsides is a live debate but there is no doubt that, in the round, Nestlé believes a portion of that demand will be sticky.
"Thanks to the pandemic and more consumers eating at home, the market for meal kits and food delivery is soaring," Neil Saunders, managing director for retail at data and analytics company GlobalData, says. "CPG firms are keen to get in on this action so it is not surprising that Nestlé has acquired Freshly. Basically, it is another growth opportunity and one that helps defend their traditional ready-meal business from the rise of other meal kit players, including the expansion of grocery own-label, in this area."
Equity analysts covering the larger food groups see services, including direct-to-consumer, as a way to future-proof their sales growth in the longer term. Investments now, it's argued, can help the bigger incumbents gain early-mover advantage and build barriers to entry that perhaps aren't there in longer-standing, slow-growth, mature categories.
Nevertheless, some argue it is only in recent months, with Covid-19 reshaping the way consumers shop, that direct-to-consumer services for food has become financially attractive.
"I've been slightly sceptical about D2C because I didn't see the model – as in how can you get it to be profitable – but [the pandemic] has been an accelerator and suddenly there is sufficient demand and you have the scale to make these models profitable," Cyrille Filott, global strategist for consumer foods at Netherlands-based financial services group Rabobank, says. "People are now used to ordering food online more than ever before and that's why I do believe that some of these D2C models will have a shot to success."
Deal multiple
The price Nestlé is to pay for the rest of Freshly – and the potential extra fees, based on the company's performance – has sparked comment from some equity analysts, even if they believe in the rationale for the deal. MainFirst's Alain Oberhuber describes Freshly as a "compelling strategic fit" for the new owner and pointed to the "potential future synergies", with the possibility the acquisition could "fuel growth opportunities across the Nestlé portfolio".
He adds: "Despite a reasonable price/sales [multiple] of 2.2x, sales in 2020 were clearly boosted due to the Covid-19 pandemic and the price is somewhat high when looking at EBITDA and EBIT multiples. However, on the other side it looks to us that at-home and home delivery services will continue to be an attractive market."
Over at Jefferies, Martin Deboo, another analyst covering Nestlé, says Freshly "is expected to go EBITDA-positive in the first full year of consolidation" and notes: "Nestlé see Freshly as a strategic play around the growth of food consumption at home and high-end consumer analytics. Critics will cite the high multiple and the risk of a repeat of Unilever's Dollar Shave Club adventure."
Four years ago, Unilever paid a reported $1bn for direct-to-consumer razor supplier Dollar Shave Club, a price tag that was around five times the US firm's sales. The FMCG giant is said to have had challenges with the asset, with an unnamed source telling The Wall Street Journal last year Unilever had adjudged selling staple products as online subscriptions did not make financial sense.
Could similar happen with Nestlé's move for Freshly? "No guts, no glory," Filott quips. "You never know. In recent history, if I could point to a time when this type of investment, it's really now."
Nestlé, of course, has years of experience in selling products in other consumer-goods categories online, while some company watchers have pointed to the growth of the particular segment – and the forecast for future growth – in which Freshly operates.
"Freshly is one of the leading companies in freshly-prepared-meal delivery services in the US," MainFirst's Oberhuber says. "This is one of the fastest-growing segments in the wider takeaway/online food market. The freshly-prepared-meal delivery segment in the US is expected to grow at a compound annual growth rate of circa 20%, from $5bn in 2019, to $14bn in 2025, according to FMI-Nielsen. Freshly delivers nutrition and convenience at scale, providing fully-prepared meals that simply require three minutes to reheat. We expect increased levels of at-home consumption are here to stay [and] consumers are seeking convenient, healthy and nutritious food solutions."
US industry analysts compliment Freshly's positioning. "Freshly gives Nestlé an on-ramp into fresh foods, which are growing rapidly as shoppers consume less processed foods," Bill Bishop, of US retail consultancy BrickMeetsClick, says. "Freshly has the added advantage, unlike many fresh foods, of being branded and well-differentiated. For example, '3 minutes to prepare' sets them apart from most other meal kits. Their 'better-for-you' promise around less added sugar and more nutrient-dense ingredients is a basis for more premium pricing."
Victor Martino, founder and CEO at marketing and business development consultancy Third Wave Strategies, points to possible broader benefits for Nestlé. "Freshly is fairly well positioned – with much more space to grow – in the direct-to-consumer fresh-prepared meals market. Nestlé can invest in and grow this base in significant ways, both to expand the Freshly brand, to use it for new brands it creates, as well as look into using this channel and existing customer base to sell some of its branded products as companion items to the Freshly meals," Martino says.
"In many ways, the direct-to-consumer platform and existing customer base are really more valuable to a CPG giant like Nestlé than the existing Freshly brand and its specific products. Nestlé can try and test a myriad of products going forward, reaching consumers directly at home."
For all the potential, Nestlé and its new asset will face challenges. As the health crisis gives way to an economic one, with jobs lost and pressure on consumer spending, could subscription services come under pressure?
"I believe it will apply to only a sub-set of their target audience," Filott says. "There will be a definite impact on consumer spending on average. Then again, there will be a large group of people that will still be employed. I assume the target audience for Freshly is white-collar workers in households, with or without children, with busy lifestyles, who work very hard. Yes, some of them will lose their jobs but … in general I do believe their target should be fine-ish. From a general economic point of view, there will be an impact but it is much more for big brands that sell through retail where you feel this impact, not perhaps for this niche category."
Post-pandemic
The more strategic question, many analysts feel, is the extent to which the recent boom in demand for food for at-home consumption and for food ordered online will endure once the dust finally settles on Covid-19. "I daren't put a number on it because I just I don't know," Filott says. "Some of it will be sticky and that's what Nestle, of course, plays on here. People are very familiar with it, are happy to do it and more accommodating to it.
"I see the rationale to do this – and this goes to a broader theme of why many companies are looking into D2C one way or another – is mostly driven by consumer engagement. [Nestlé] talked about analytics. That's exactly the point. If you lose the connection to the consumer, this is one way to re-establish it and also to be able to capture the data.
Some are a little more precise with their predictions. "Meal-kits – and fresh-prepared meals like Freshly offers – have a niche in the market and in consumers minds and eating patterns but they will remain just that; a niche," Martino insists. "Some of the sales gains we are seeing during the pandemic will stick but we shouldn't expect the 'revolution in eating' and shift to things like meal kits that some people continue to suggest.
"Freshly offers fresh-prepared meals which are different than meal-kits, which people must prepare. I see this as a net plus because, with restaurants closed in many places, people have been looking for alternatives. Cook-by-numbers meal-kits aren't extremely convenient compared to prepared meals. Convenience and taste at a reasonable price are what is driving consumers. Fresh-prepared meals trump meal kits in both these two key attributes.
"The big test for meal kits and direct-to-consumer prepared meals will be when there is a return to normalcy in terms of the pandemic. During the pandemic, we've seen that people still in the main shop grocery stores. We've also seen a massive shit to people cooking at home. Meal kits and fresh-prepared meals will continue to be part of the mix – fresh-prepared meals more so than meal kits – but, even if the growth we've seen since March/April 2020 sticks, they will remain a small percentage of total food and grocery sales in the US for a very long time, if not forever."