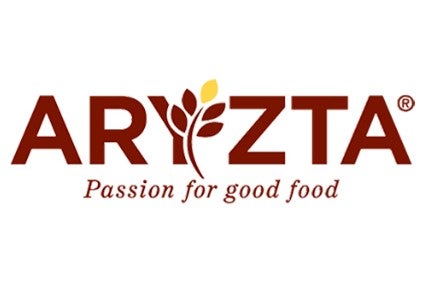 just-food's index of mergers and acquisitions in the international packaged food sector highlights the volume of deals being announced, as company strategists look to M&A to gain an edge on their competition.
Our index of food-industry M&A centres on deals involving an at least majority shareholding being taken in a company, as well as including the sale of subsidiaries, divisions and brands.
The index also centres on deals involving packaged food manufacturers and excludes those between suppliers into the sector and those including drinks companies.
March saw 24 such deals announced, down on the 29 unveiled in the same month of 2017.
Four of the acquisitions announced in March 2018 came from the deal-hungry, Canada-based manufacturer Premium Brands Holdings, which snapped up three meat-centred suppliers in its home market, as well as a seafood business.
Premium Brands has been one of the more acquisitive food manufacturers in North America in recent years, buying eight businesses in both 2016 and 2017.
"We believe that 2018 will be our busiest year yet. We still have a very robust acquisition pipeline and we think that it will continue well into 2019," Premium Brands CEO and president George Paleologou said on 15 March upon the announcement of the latest four deals.
One of the eye-catching deals in March came from French retail giant Carrefour, which became the latest grocer to invest in the meal-kit sector.
Carrefour, looking to build the sales it generates through e-commerce, snapped up a majority stake in French meal-kit delivery start-up Quitoque.
France's food retailers have been stepping up the investments they have been making in e-commerce, predominantly in infrastructure and delivery. March, for example, also saw Casino announce a tie-up with Amazon in Paris.
There has been a lot of buzz around meal kits in a number of markets in recent quarters but the channel remains at a nascent stage. Nevertheless, Carrefour's investment suggests one of the world's largest food retailers believes that part of the market could offer promise.
In the US, a country where industry debate is being generated on how the meal-kit market could develop, there was another transaction, with local supplier Green Chef selling to the listed, Germany-based HelloFresh, which has been present Stateside since 2013.
just-food's Deal of the Month – Embattled baker ARYZTA exits venture
Another month and another disposal at the under-pressure, Switzerland-based bakery group.
In February, Aryzta sold assets in the US; in March, the company followed that up with the sale of its 50% stake in its Signature Flatbreads venture.
Aryzta spun out its flatbread operation into a joint venture with UK-based Signature International Foods back in January 2015. Now, the business, looking to reduce debts after a challenging couple of years on sales, is quitting the venture.
Signature Flatbreads produces Indian breads, as well as flatbreads, tortillas, pizza bases and pitas in the UK and India.
Aryzta's exit from Signature Flatbreads could soon be followed by more disposals. The company is looking at the possibility of selling its 49% stake in French frozen-food retailer food platform Picard but that needs to be ratified by joint venture partners.
The stake in Picard was acquired in 2015 and, it being something of a departure from Aryzta's core business, has been questioned by some in the investment community almost ever since the company bought the position.
Speaking to analysts last month, Aryzta said moves to sell the Picard shares were "underway" – and indicated other assets could be sold, too, as the group's new management looks to refocus the business.
The 24 deals announced in March contributed to a total of 79 unveiled in the first three months of 2018, up on 2017 and the highest in the years measured by the index.
February also saw 24 transactions set out, following the 29 that came to light in January.
just-food's Deal of the Quarter – Ferrero emerges as buyer of Nestle US candy arm
The most striking transaction of the opening three months of 2018 has to be Ferrero's latest move in the US.
On 16 January, Ferrero announced a deal worth CHF2.8bn (US$2.14bn) for Nestle's US confectionery business, home to brands including Butterfinger and Raisinets.
The transaction was the third the privately-owned Ferrero has made in the US in under a year. In October 2017, Ferrero announced it was to acquire US firm Ferrara Candy Co., the third-largest, non-chocolate confectionery company in the US, with candy brands including Trolli, Lemonheads, Red Hots and Brach's.
In March 2017, Ferrero also snapped up US chocolate maker Fannie May Confections Brands.
The price Ferrero struck for the Nestle assets – which elevates the Italy-based group to the third-largest confectioner in the US – divided industry watchers but some believe the company could benefit from increased scale.
Confectionery, particularly chocolate, is one of Nestle's flagship businesses but the world's largest food maker was the fourth-biggest business in the US candy sector and had seen sales starting to come under pressure.
For Nestle, the deal could be viewed as part of its overall desire to invest in areas such as pet care, bottled water, coffee, frozen meals and infant nutrition. However, Nestle also said it "remains fully committed" to growing its international confectionery operations outside of the US, "particularly its global brand KitKat".