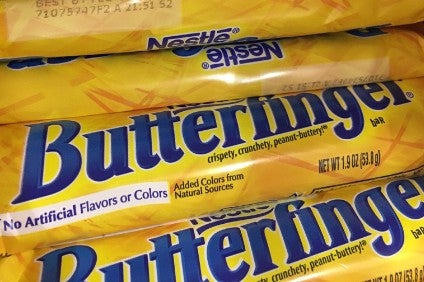 just-food's index of mergers and acquisitions in the international packaged food sector highlights the volume of deals being announced, as company strategists look to M&A to gain an edge on their competition.
Our index of food-industry M&A centres on deals involving an at least majority shareholding being taken in a company, as well as including the sale of subsidiaries, divisions and brands.
The index also centres on deals involving packaged food manufacturers and excludes those between suppliers into the sector and those between drinks companies.
2018 started in active fashion, with 29 transactions, a rise on the 26 announced in January 2017 and the highest since just-food started capturing the data.
The first week of 2018 saw privately-owned French dairy giant Lactalis make another acquisition, snapping up Siggi's – the US based maker of Icelandic-style skyr yogurts – for an undisclosed price.
The US has been a growing market for yogurt in the last decade, although sales have come under pressure in recent years. The low-fat, high-protein skyr style of yoghurt originated in Norway and was taken to Iceland over a 1,000 years ago, although it has become a product more linked to the island nation.
Greek-style yogurt has been the key driver of the growth in the US yogurt market over the last ten years or so and companies in the skyr segment see their style of the yogurt having similar potential.
On 15 January, a notable transaction was announced in Europe, with Switzerland-based convenience foods supplier Bell Food Group striking a deal to acquire Dr. A. Stoffel Holding, the majority shareholder in local peer Hügli.
Bell's deal for a majority 50.2% stake in Hügli for around CHF444m was widely been judged as a good move for both parties.
In recent years, Bell, which is majority-owned by Swiss retail giant Coop, has sought to broaden its range, still supplying its traditional offer of meat, charcuterie and seafood – and still acquiring in those areas, too – but taking on a wider basket of convenience foods.
Turning to Hügli, the momentum for carrying on running the business as a family concern may have been lost with the death of its founder's grandson, Dr Alexander Stoffel, the man who built and shaped the company over the past 60 years and who chose Bell as Hügli's preferred future owner before his death.
Europe was the scene for another eye-catching transaction two days later. On 17 January, UK-based frozen food group Nomad Foods announced a deal to acquire a clutch of pizza assets – including the Goodfella's and San Marco brands – from Boparan Holdings.
Before Christmas, there were reports Nomad, the company behind the Birds Eye brand in the UK, was in advanced talks to buy Goodfella's.
Nomad agreed to pay EUR225m for assets that, as well as the two brands, comprise two frozen pizza factories and a logistics team in Ireland, plus a commercial team in the UK.
The deal marked a return to the M&A fray for Nomad – a business with M&A at its very origins – after pressure on sales and margins caused the company to focus inwards.
just-food's Deal of the Month – Ferrero emerges as buyer of Nestle US candy arm
Confectionery, particularly chocolate, is one of Nestle's flagship businesses but the world's largest food maker was the fourth-biggest business in the US candy sector and had seen sales starting to come under pressure.
In June, Nestle revealed it was weighing up the future of its US confectionery business, home to brands including Butterfinger and Raisinets. The announcement sparked speculation a range of companies could be interested in the assets and, on 16 January, Ferrero said it had agreed a deal to pay CHF2.8bn (US$2.14bn) for the business.
The transaction was the third the privately-owned Ferrero has made in the US in under a year. In October, Italy-based Ferrero announced it was to acquire US firm Ferrara Candy Co., the third-largest, non-chocolate confectionery company in the US, with candy brands including Trolli, Lemonheads, Red Hots and Brach's.
In March, Ferrero snapped up US chocolate maker Fannie May Confections Brands. The price Ferrero struck for the Nestle assets – which elevates it to the third-largest confectioner in the US – divided industry watchers but some believe the company could benefit from increased scale.
For Nestle, the deal could be viewed as part of its overall desire to invest in areas such as pet care, bottled water, coffee, frozen meals and infant nutrition. However, Nestle also said it "remains fully committed" to growing its international confectionery operations outside of the US, "particularly its global brand KitKat".
That said, it would not be a surprise if the Swiss food giant offloaded local confectionery brands. January also saw the business sell a chocolate bar brand in Australia, Violet Crumble, to local peer Robern Menz.
Food M&A volumes dip in December despite busy final week – data
The number of mergers and acquisitions announced in December in the global packaged food industry fell year-on-year, despite a hectic final week that saw a clutch of notable deals.
Food M&A deals up 17% in 2017 – data
The number of mergers and acquisitions struck involving packaged-food companies rose by 17% last year to more than 300, according to data compiled by just-food.