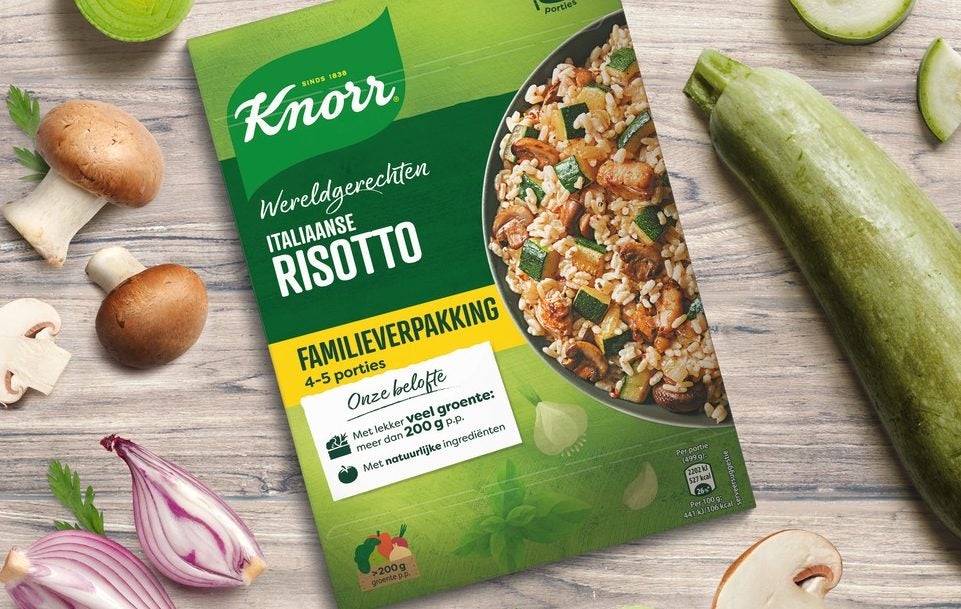 Over the last few years, some of the world's biggest food manufacturers have been experimenting with the use of AI and machine learning. Many of them have introduced the technology to different parts of their business, such as automating processes in factories, largely for efficiency gains.
But there are areas where there is scepticism over whether this type of technology can make inroads and a belief tasks will always need to be undertaken by humans. One of those areas is new product development (NPD), which requires a degree of creativity. Surely a machine can't take different data points and create a brand new product from scratch without any human intervention?
Increasingly, some of the larger food manufacturers have started exploring whether or not AI can make a big difference when it comes to creating new products.
Abhinav Agrawal, a US-based managing director at management consultancy AlixPartners, says, so far, much of the impact the technology has had has been incremental, rather than genuine, NPD.
"One of my clients had a potato chips brand and a machine learning algorithm suggested one particular [potato chip] flavour for the Hispanic population that they launched in Texas and Miami, which have large Hispanic populations, and it became a pretty good hit," he tells Just Food.
Cyrille Filott, global strategist for consumer foods, packaging and logistics at Netherlands-based financial-services group Rabobank, sees a potential role for AI to make incremental changes but he's sceptical as to how far down the line the technology can take brands when it comes to genuine NPD for manufacturers.
How well do you really know your competitors?
Access the most comprehensive Company Profiles on the market, powered by GlobalData. Save hours of research. Gain competitive edge.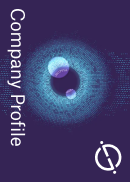 Company Profile – free sample
Thank you!
Your download email will arrive shortly
Not ready to buy yet? Download a free sample
We are confident about the unique quality of our Company Profiles. However, we want you to make the most beneficial decision for your business, so we offer a free sample that you can download by submitting the below form
By GlobalData
"You could take an existing product and you could tweak perhaps one of the ingredients, like the flavour, or you could change the packaging based on the demand trends that you see out there and what you are getting through your data, but I think developing something completely new is still a long way away because you need to change lines and you need to create new packaging formats and all that," he asserts.
Big Food's use of AI in NPD
While there are questions about how far AI and machine learning can be used in product innovation, a number of global food groups are embracing the technology.
For instance, Mondelez International has used AI to "guide" the development of new products and new flavours to understand if it can shorten the development time, says Sally Loughlin, vice president of global consumer science at the US snacks giant.
"We use AI to 'supercharge our developers' by unlocking the business constraints on human creativity, produce less prototypes and speed up product development," she explains. "We have also used it to better understand consumers' reactions to our products and have better feedback to help product development develop products that better meet their needs."
The Cadbury and Oreo owner first mines historical data to build on what it already knows and then it moves to its AI-augmented product development tool to "get to the best solution faster", explains Joe Manton, the global lead for digital R&D at Mondelez. "We know great things are happening when we hear them [our developers] say 'Ah ha, I never would have thought of that!'"
Manton says the business has already enjoyed some successes in the areas of shortening product development time, better flavour development and deeper consumer feedback.
"We have some clear examples of recipe development in new spaces – not that we would share; [they are] locked up as trade secrets – but also in some of the less exciting, but equally important, space of business continuity, replacing ingredients while maintaining or improving consumer delight and cost."
Mondelez intends to further use AI as an NPD tool in the future and although the technology is being applied in a few focused product spaces, expansion across categories is beginning.
As does Nestlé. Speaking at an investor seminar in Barcelona last week, Stefan Palzer, the chief technology officer at Nestlé, explained that, in order to deal with the complexity of creating healthy, sustainable, affordable products, the company was relying on AI tools.
"We need data science and machine learning," Palzer told investors. "For instance, we developed a clinical data-mining approach, which allows us to do new discoveries based on existing clinical studies. We valorised much more what we have already done in terms of clinical studies and we used that to create new discoveries and new inventions."
Palzer said the world's largest food maker had also developed "AI-based concept generation". He added: "We have all those social media insights on social media activities in the world. And to leverage that or to create very innovative concepts, we established an artificial intelligence concept engine, which is transforming these insights into concept proposals, which are then evaluated by our employees, by our staff. Then one or the other, we do prototyping, and then we test it with consumers."
Nestlé has also developed an AI module for recipe development and "under multiple constraints, we can now develop the most appropriate recipe," Palzer noted.
Teaming up with AI specialists
While some of the larger food groups like Mondelez and Nestlé are establishing their own in-house teams to lead their push into AI, others are partnering with specialist companies that have developed their own tools and algorithms.
One company that helps food manufacturers develop new products using AI is Belgium-based Foodpairing. The company counts the likes of Pepsico, Kellogg, Unilever and Nestlé as clients. On its website, it claims it can cut the traditional development process from eight months-plus to a matter of days.
Johan Langenbick, the co-founder and CEO of Foodpairing, insists the possibilities of AI and machine learning are endless. He believes the technology could be set to play a key role in reshaping what he sees as an outdated approach to developing new products that has been used by food groups for decades.
"Today, it's about shaping some minds, reducing food waste and reducing the endless waste of resources, because the costs of bringing products to the market – and I'm not talking about the financial costs, but the ecological costs, the sustainability of products, wasted materials, the marketing costs that have been put into the products that are wasted – are massive," says Langenbick.
"So, we look at it from a different angle. We look at it from the angle of 'how can we use smart technology to do good and to have an impact on the food industry', which is today, allowing for such big waste because intrinsically the trial and error approach is part of the game. Breaking the status quo is much more important than the game."
AI and the impact on human jobs
Langenbick is keen to point out that introducing this type of technology isn't about replacing humans – it's effectively about enhancing their ability and helping them to make better-informed decisions, quicker. It's a view shared by Agrawal, who says the best way to use the technology at the moment is for what he calls "human-assisted learning" because he says "you could feed 20 years of company data into an algorithm and it will find trends and patterns that humans wouldn't find".
At Mondelez, the business also doesn't see the technology as replacing humans in NPD roles. Loughlin believes "the creativity needed in food development will likely always need humans' creativity".
Manton agrees. "In the space of NPD, we see it as a capability that 'supercharges' our developers. In other areas of work that are more repetitive, we certainly consider the benefits of automating this work and freeing up the valuable time of our developers to work on the fun and challenging stuff."
But were a food manufacturer so inclined could it get rid of its NPD team altogether, replace it with computers and AI algorithms and still successfully introduce new products to-market? Filott, for one, is not convinced. "For processed food, the business model revolves around scale and, when you have to change the products very quickly, you may not get that scale," he says. "You can change the flavour, but to develop something new without the risk that it may not fly that's tricky. I might be wrong, but I'm slightly sceptical."
As for Agrawal, he thinks in the future it is possible AI and machine learning could potentially create a new product. "If you think about it, IBM Watson is able to write a poem from scratch and there are algorithms that can create music from scratch, so I do think that in the long term that even food can be created based on ingredients from algorithms but, in the short term, I don't see breakthrough innovation," he says.
Langenbick disagrees and thinks the sooner the wider food industry embraces a machine learning-driven approach to innovation the better. He believes AI and machine learning will help food manufacturers make better decisions about which products will work and which won't much more quickly than is possible using traditional approaches and, in doing so, it could radically cut down on the waste that is intrinsically built into the conventional way companies develop new products.
"Is it possible to replace humans?" says Langenbick. "Yes. Is it possible to make it [the NPD process] fully automated? Yes. Is it possible to create product concepts never seen before and that people have never thought about? Yes. All of this is possible. Technology allows all of that. Is it possible today? Almost. Are companies ready for it? No and that's the big problem we face."