On 3 August 2016, the UK Food Standards Agency sent out a tweet.
"It's #meatfreeweek – eat less, care more and feel good – are you up for the challenge?"
Farmers were apoplectic. Half a dozen agricultural unions and meat trading associations wrote to the UK Prime Minister demanding the agency fall back into line. The message was deleted ("it doesn't properly reflect our position", the FSA noted sheepishly) but it had clearly struck a nerve.
Fast-forward three years and the livestock sector seems to be in perpetual shock. Farmers are fed up with pretty much everyone: the public, the politicians, the vegans and the retailers.
Last month, Tesco was accused of demonising meat in an advert promoting its new Plant Chef range. The daughter in the commercial tells her father she "doesn't want to eat animals anymore", so he serves up meat-free Cumberland 'sausages' instead. There was no mention of the ethical or environmental impacts of meat, and yet livestock farmers still felt "victimised".
That the UK's National Farmers Union (NFU) was moved to write to Tesco perhaps exposes the fragility of a sector feeling under siege. "It's interesting the reaction has been so strong," says Matt Ball, from the Washington-based Good Food Institute, which tracks plant-based meat and promotes awareness of the growing sector.
How well do you really know your competitors?
Access the most comprehensive Company Profiles on the market, powered by GlobalData. Save hours of research. Gain competitive edge.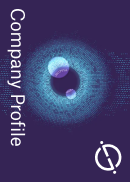 Company Profile – free sample
Thank you!
Your download email will arrive shortly
Not ready to buy yet? Download a free sample
We are confident about the unique quality of our Company Profiles. However, we want you to make the most beneficial decision for your business, so we offer a free sample that you can download by submitting the below form
By GlobalData
Indeed, there is an argument that farmers are getting their tweeds in a twist for no reason. Meat consumption per capita in places like the US and UK remain fairly static, while declining liquid milk sales are thought to have more to do with people eschewing breakfast cereals (and even breakfast) than the rise of trendy soy or almond alternatives. And for all the fuss around faux meats and milks, their market share is slight – 1% of a $1.4 trillion global market, according to Barclays. This is a truly David and Goliath battle.
But it's not the eating habits of vegans that farmers fear. What's keeping them awake at night is the influence of this 'voice' on wider society and government policy. The 'eat plant based to save the planet' message is cutting through. Climate change "is our Achilles heel, and the one that vegans have really capitalised on in recent years", wrote dairy producer Liz Haines in Farmers Weekly, a UK-based trade magazine. "They are hijacking the climate change debate," explains NFU deputy president Guy Smith.
Let's be clear, meat and dairy farming have a hefty environmental footprint: 14.5% of the world's greenhouse gas emissions come from livestock, according to the UN's Food and Agriculture Organisation. Red meat is particularly problematic: figures pulled together this year by Professor Ron Milo at the Weizmann Institute, Israel, show that a kilo of beef is responsible for 99.5kg of CO2e (carbon dioxide equivalent). Pork and chicken are 12.3 and 9.9kgCO2e respectively.
Such figures can be misleading though. A bit of beef hasn't got a standard bit of embedded carbon, for example. "We'd ask consumers to be a bit more discerning and ask: does it come from a Brazilian beef lot fed with soya or is it a well-grazed animal locally sourced?" says the NFU's Smith. "The two footprints of those systems vary considerably." What's more, the science behind all this isn't particularly settled.
The weighting of greenhouse gas emissions, for example, is going to be increasingly scrutinised by those with a vested interest in maintaining the status quo for livestock production. This is because farms tend to create lots of methane and nitrous oxide, and these don't hang around in the atmosphere for anywhere near as long as carbon. The argument is that methane and nitrous oxide should therefore have less weighting in emissions calculations. Of course, the danger of questioning the science is that you end up in the denial camp, which is not where the livestock sector wants to be.
Some more balance to the narrative wouldn't go amiss, though, some argue. "We cannot let people think that all livestock is bad," says Eric Soubeiran, VP of nature and water cycle at Danone, a company that views plant-based and livestock products as complementary. "[Farmers are] doing something essential for society but they're perceived as poisonous and polluting. We must rebalance that."
That won't be easy given livestock farming's long environmental rap sheet. Analysis published by the $16 trillion-backed FAIRR investor network in September showed the supply chains of industry giants like Nestlé, Walmart, Tesco and McDonald's were riddled with poor environmental performers. "Only one in four meat, fish and dairy producers even measure their greenhouse gas emissions, let alone act to reduce them," says Fairr founder Jeremy Coller.
Whatever the system (whether extensive and organic or intensive and industrial), meat and dairy products are unlikely to get anywhere near the environmental footprints being posted by their alternatives. Professor Milo's work shows the Beyond Burger and the Impossible Burger have a carbon footprint of just 3.5kgCO2e. And you can expect these brands to start promoting their environmental credentials more forcefully in the coming months – taking advantage of that hijacking of the debate. Beyond Meat's strapline is to "positively impact climate change", for example. How on earth can farmers compete?
Making a dent in those stubbornly high emissions would be a good place to start. In the UK, agriculture emissions are 16% below 1990 levels but there has been no progress in reducing them since 2008. With the right incentives (cash and consumer support), the NFU reckons farmers can reduce their emissions to net zero by 2040 – all 45.6m tonnes of them – without touching production levels. More efficient production (11.5m tonnes), farmland storage of carbon (9m tonnes) and boosting renewable energy and the bioeconomy (26m tonnes) would mean everyone can keep their beef burgers on the barbecue.
Environmental campaigners suggest that's folly. Others are also sceptical of the emphasis being placed on new technology and carbon sequestration. "Productivity isn't going to save us," says Edwina Hughes, head of engagement for the Cool Food Pledge at the World Resources Institute. "This is about eating a little less [meat]."
Or milk, yoghurt and cheese. Dairy has found itself in a similar predicament to meat – struggling to cut carbon. "If UK dairy doesn't find ways to markedly reduce carbon equivalent emissions then a decline in consumption is the only alternative," noted Kite Consulting in a frank report detailing how the sector can best quieten those noisy vegans. Don't shout back, for a start ("it's a waste of energy"). There also needs to be "higher-profile, co-ordinated, generic promotional activity, faster innovation and convincing brand marketing". None of this will come cheap.
Quality could become a key battleground. The meat-alternative upstarts – backed, in some cases, by bulging budgets – have improved their offer so markedly that they can appeal to even the most entrenched meat lovers. This year, Impossible Foods changed its burger recipe. The new burger is "tastier, juicier and more nutritious" says the website, with "30% less sodium and 40% less saturated fat" than the old one yet "just as much protein as 80/20 ground beef from cows". The plan is to keep improving whilst traditional beef stands still. "The cow is not going to taste better," the firm's chief scientist David Lipman told The Economist recently.
Like everything in this increasingly fraught food fight, there is another side to the story. "Lots of the alternatives are better quality than they used to be, but I think we can improve the quality of our beef and lamb," says Will Jackson, strategy director for beef and lamb at The Agriculture and Horticulture Development Boar, in the UK. Consistency is key – work on genetics, systems and diets can improve this.
The popularity of the alternatives could also be their downfall. As more players enter the market, quality can become a concern, admits GFI's Ball. "If you make lousy plant-based meat, that could hurt the overall public perception of the market." Those tempted to cut corners should remind themselves of the fact that a bad eating experience will see a consumer shun a category for 12 weeks.
Interest in meatless or 'less meat' products isn't going away. Barclays reckons sales of alternative meat could rocket from $14bn today to $140bn come the end of the decade, taking 10% of the total meat market by 2029.
Full-on meat companies, like Tyson Foods and Cargill, are investing huge sums in meat alternatives. As are burger bars: Burger King and Unilever have just this month launched the 'Rebel Whopper', a plant-based alternative, in 26 countries and 2,500 outlets across Europe. "The speed has surprised us," says Maria Lettini, executive director at FAIRR.
The livestock industry certainly can't afford to hang around while the world moves on. As the Kite report concluded: "It is dangerous to presume dairy products should simply continue to sell themselves: proactivity rather than reactivity is a necessity."
Expect there to be less shouting and more science.