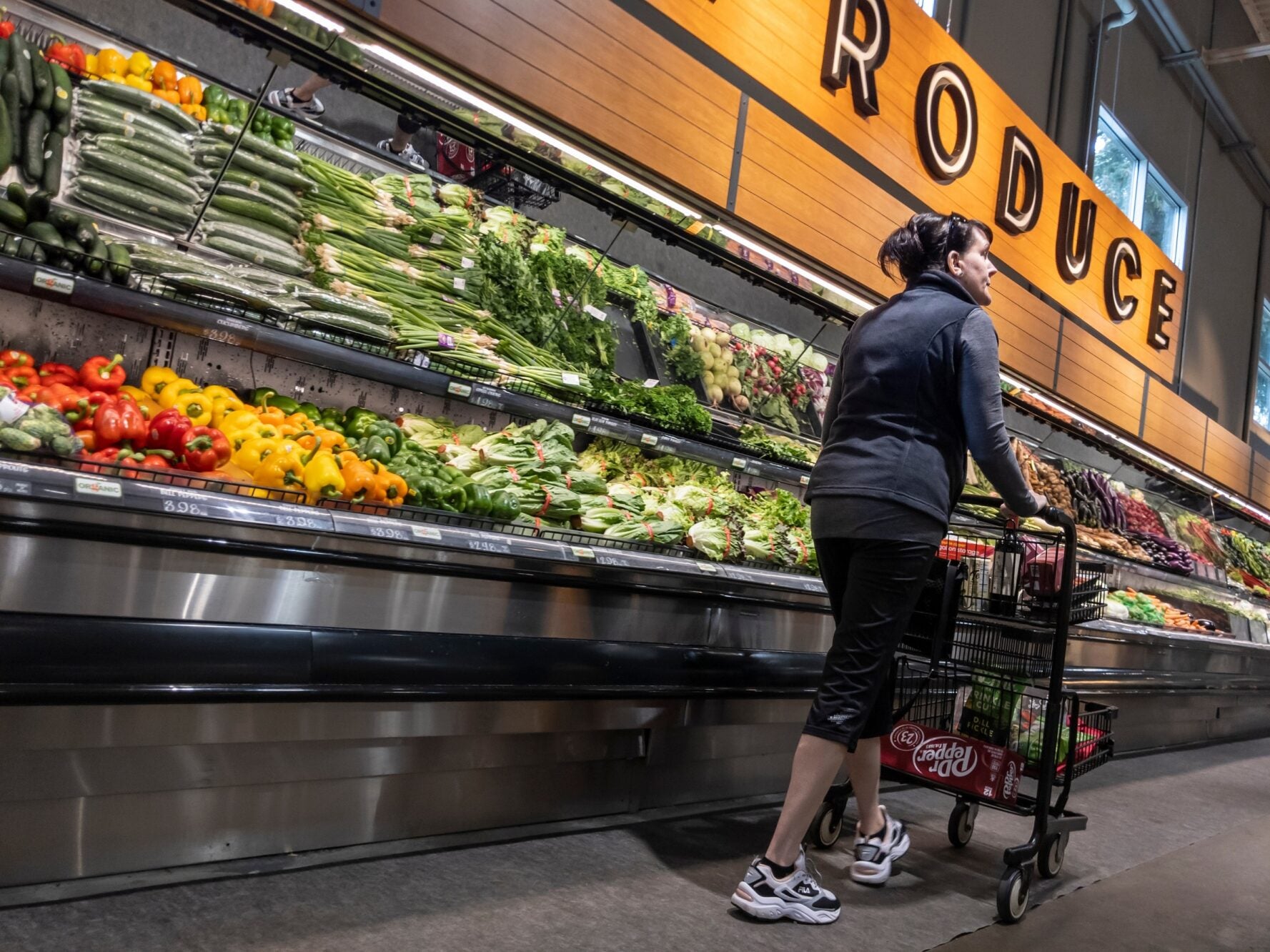 With prices holding steady and shoppers craving sustainable foods, organic has no need to panic in the current cost-of-living crisis affecting consumers in markets worldwide.
In April, The Hartman Group asked US consumers about the changes they've made to the food they buy as prices have rocketed. One in four (40%) were eating out less, while 36% were seeking cheaper options and 27% were buying more own-label brands. Some 7% admitted to buying fewer organic items.
Meanwhile, new research published this week by the UK Food Standards Agency also showed people to be making "uncomfortable compromises" around their environment, health and wider ethical values as price overpowers their purchasing decisions.
But should organic brands be worried by the findings as, globally, shoppers tighten their belts further and supply chains are squeezed?
"The ethical and sustainable product category is in a far better position now to tackle the cost of living crisis than it was two or three years ago," says Bryan Martins, marketing and category director at Ecotone UK, which counts Whole Earth peanut butter and Kallo rice snacks among its brands.
The latest global statistics, published in February by the International Federation of Organic Agriculture Movements (IFOAM) and the Swiss-based Research Institute of Organic Agriculture (FiBL), show retail sales of organic food almost hit EUR121bn (US$130bn) in 2020. This marked a record revenue rise of $17bn as the pandemic elevated interest in healthy and organic foods.
How well do you really know your competitors?
Access the most comprehensive Company Profiles on the market, powered by GlobalData. Save hours of research. Gain competitive edge.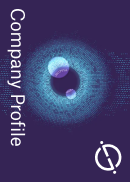 Company Profile – free sample
Thank you!
Your download email will arrive shortly
Not ready to buy yet? Download a free sample
We are confident about the unique quality of our Company Profiles. However, we want you to make the most beneficial decision for your business, so we offer a free sample that you can download by submitting the below form
By GlobalData
In the US, for example, pantry stocking drove sales to a world-leading EUR49.5bn. "As bread making and baking became more popular pastimes, sales of organic flours and baking ingredients grew by 30%," noted Barbara Fitch Haumann from the Organic Trade Association (OTA) in IFOAM and FiBL's 345-page breakdown of all the 2020 data on organic food and farming. Sales of sauces and spices pushed the $2.4bn condiments category to a growth rate of 31%, while organic spice sales jumped 51%, more than triple the growth rate of 15% in 2019.
That was 2020 and a "stellar" year, as Just Food columnist Victor Martino noted 12 months ago. The 2021 results, he suggested, would be a better gauge of the sector's future. "[…] a return to the circa 6% year-over-year sales increases of the previous years would be, in my analysis, bad news," he wrote. "Organic will continue to grow. It's a solid niche in the market. But, at only 6% of total US retail food sales, it is that: a niche."
This month, the OTA revealed 2021's organic food sales for the US market: $57.5bn in 2021, growing 2% on 2020. Good news, but not great news. Packaged and prepared foods presented a mixed bag of results: overall, the segment dropped 5% as pandemic purchasing and supply shortages began to ease but there was healthy growth in baby food (11%) and snacks. Sales of organic nutrition bars shot up 15% to pass the $1bn mark.
In the UK, sales of organic food and drink broke GBP3bn ($3.77bn) for the first time in 2021, according to the Soil Association's annual market report. Sales of dairy, fresh produce and ambient grocery dominated.
According to Kantar, 22% of global consumers are now 'ecoactives' – those highly concerned about the environment and who follow the topic more actively. They are also more aware of their potential impact on the planet – up six percentage points on 2019. By 2030, 53% of global consumers could be ecoactives but they are worth $446bn to the FMCG industry and organic is understandably keen to take a bigger slice of that pie.
Supply squeeze
For the most part, organic is facing the same supply chain challenges as the rest of the agri-food industry. Costs for everything from labour to shipping and energy are up. However, organic likely in a better position to weather this storm because it's more established, explains Neil Jordan, a vice president at supply-chain consultants Proxima. "The supply chains are more established," he adds.
Tim Mead, owner of UK-based Yeo Valley, reckons by the end of this inflation cycle the input costs into his business will have gone up "by about 35%", which, he adds, is "nearly GBP100m for a business like us. That's the magnitude of what is happening," he explains, and "there's no shirking it".
Arla, which acquired the Yeo Valley Dairies business in 2018 and the rights to produce milk, butter, cheese and spreads under the Yeo Valley brand, recently told Sky News feed and packaging prices have increased by as much 40%. Fertiliser prices have shot up 30% since the start of the year, with the war in Ukraine exacerbating shortages. This has led to a squeeze on organic fertilisers as conventional producers compete for supplies.
Let's not forget, too, that organic production is often smaller scale and has access to a restricted range of chemicals and inputs to fall back on. "Farmers are having to think on their feet and consider how they invest in their farms with limited margins and no guarantee that they will have the boots on the ground when it comes to harvest time," says Lee Holdstock from Soil Association Certification, the UK's largest organic certification scheme.
In some cases, however, organic is more insulated from these shocks. Organic doesn't rely on chemical fertilisers, for example, so suppliers haven't been hit by the fertiliser shortage in the same way as conventional agriculture.
There is another silver lining for organic amid the current crisis. Covid-19, inflation, war and climate change have shocked the food system and brutally exposed its fragility. Calls for long-needed fixes have intensified as have consumer concerns. "Awareness of the climate crisis is at an all-time high and it's too important to drop off shoppers' priority lists," says Ecotone's Martin, adding brands like Whole Earth, Kallo and Clipper "are winning market share in each of their respective categories".
Organic appeal
Health factors tend to be the major reason for buying organic foods, says Amarjit Sahota, president and founder at Ecovia Intelligence, a consultancy specialising in the organic and ethical products market. "Consumers wish to avoid synthetic pesticides, herbicides and fertilisers so they buy organic foods." Sahota adds, however, that organic's appeal will vary by market.
Research conducted by Ecotone, which is headquartered in France, shows in the UK the perception is that organic is 'better for the environment' (28%), 'more natural' (21%) and 'helps to protect and enhance wildlife biodiversity' (21%). In the US, 'safer for me and my family', 'higher quality' and the 'avoidance of pesticides' come top, according to The Hartman Group. In Germany, it's fewer additives and animal welfare that resonate most, while in France personal health and lower environmental impact bring shoppers to organic.
One EU-funded survey of 15,000 consumers from France, Germany, Italy, Norway, Poland, Spain and the UK showed between 55% and 65% of respondents felt organic food had environmental health and animal welfare benefits, as well as being of higher quality and tasting better. While this may be the case, it could also be "wishful thinking", noted authors of a recent One Planet network report, Communicating Food Sustainability to Consumers.
Organic brands that sit back in the hope of riding the wave of green consumerism are in for a shock. They need to work harder at communicating their wide range of benefits. "Our big work is, and has been, ensuring that consumers understand the value of organic in a crowded and often confusing marketplace," says OTA director of public affairs Reana Kovalcik.
Some are pushing their 'local' and organic credentials but this mightn't be enough. According to Ecotone CEO Christophe Barnouin, the fight starts over and above those messages. "Is it a better product? Does it have a better, true story on sustainability? This is our angle," he told Just Food in an interview last year.
Many other organic brands would say the same about their products and now is the time to be shouting about it. The regeneration of soils and the production of healthy food are key messages. The link between ultra-processed food and bad outcomes for the planet and bad outcomes for human health is also "growing by the day", says Mead.
Elodie Germain, co-founder of French condiment brands Les 3 Chouettes and Mazette, says this is "the moment" to explain to the consumer why organic products are different, why they cost what they do, where they come from, why they are better for the environment – and why they are more resilient. "This is an opportunity for brands that authentically defend organic," she explains in a video call, but "we have to help people to change habits [and] that is a challenge."
Appetite for change
Consumer research shows a willingness to purchase more sustainable foods, including organic, but that intention to purchase is nowhere near reflected in actual sales. One in two (50%) US consumers that buy organic food say cost is the main barrier that prevents them buying more, followed by availability (20%) and poor labelling (18%). In that online survey of 15,000 European consumers, it was a similar story: 75% of Spaniards think it's too expensive for example, as do 66% of Italians and 74% of French shoppers.
But the longer-term trend, according to Hartman's 2022 organic report, is concern about the premium on organic products has waned "substantially" in recent years – at least in the US. And they could fall further in the coming months. Price-wise, organic prices have stayed relatively stable over the last few years, notes Kovalcik, whereas conventional prices "have risen more quickly and been more sensitive to supply chain shocks". The gap between conventional and organic is therefore shrinking.
One leading UK supermarket notes a major inflation crisis "does trigger a rethink, and we will likely see more price comparisons and more switching in-store as shoppers are forced into engaging with prices. This is clearly an opportunity to make the 'greener' ones the best value ones – if we know which ones actually are the greener ones."
Indeed, organic isn't the only sustainable farming system in town these days. A number of major consumer goods brands – from McCain Foods and Danone to PepsiCo and General Mills – are touting regenerative agriculture as an integral part of their net-zero programmes. The attention could present both a blessing and a curse for the organic movement. Regen ag, as it's called, could drive more interest in organic production and its role in protecting soils and the planet.
Equally, as the movement gathers stream and the marketing wheels of the big brands spin faster it could steal consumers from organic. Concerns for example the largely unregulated concept represents a short-cut to assuage consumer concerns and corporate consciences are understandable. "Simpler propositions are always more attractive," says Holdstock at the Soil Association, "but if there is a key learning from the growing interest in [regenerative agriculture], it's possibly that organic needs to work harder on communicating its own restorative credentials."
Sahota at Ecovia doesn't see regen ag as a threat to organic. "Large food companies like General Mills and Danone are investing in regenerative agriculture projects; however there is no formal definition of what regenerative agriculture means."
In the coming months, more shoppers will restrict their spend on food – or at least try to as prices rise. This will surely test how much they care about certain things. As the FSA's research among 6,175 UK consumers shows, 60% are worried about the environmental impact of food systems and 58% cite the impact of climate change on food production as a major concern for the next three years. For the moment though they are prioritising immediate needs: 76% are concerned about the cost of food and "for most, wider ethical, environmental and food systems interests took a backseat in day-to-day food choices".
Organic brands needn't panic but they will have to keep prices steady and push their personal and planetary benefits hard. The current climate and commodity crisis is the perfect time to do so. Mead at Yeo Valley feels in a stronger position than during many of the previous crises since the dairy company was set up almost three decades ago. "Brands are all about trust and emotion," he says, "and I think the people who spend their hard-earned money [to buy our products…] trust us and we're connecting with them that we're trying to do the things that matter."