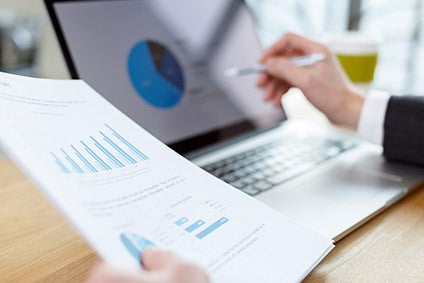 Ben Cooper looks at how sustainability considerations are influencing food industry mergers and acquisitions.
Consumer research consistently shows the sustainability of the food industry matters increasingly to consumers, which has prompted unprecedented change in how food companies operate.
As changing consumer priorities and motivations also create growth markets, it follows sustainability concerns must also be influencing food industry mergers and acquisitions, as companies pursue those growth opportunities through deal-making. Nestle's recent purchase of US plant-based products specialist Sweet Earth is just the latest in a host of deals that suggests this is indeed the case.
Meanwhile, as sustainability considerations become increasingly aligned with risk mitigation, a potential takeover target's engagement and performance on sustainability criteria – for example in areas such as water stewardship, sustainable sourcing and greenhouse gas emissions – is becoming increasingly relevant in the due diligence a company might undertake prior to making an acquisition.
Sustainability and acquisition strategy
While global food corporations are generally very willing to discuss their commitment to sustainability in the food industry, they are far more guarded about their mergers and acquisitions strategies. Indeed, a number of major global food corporations declined to comment on the influence of sustainability on their M&A activities for this article, saying it is their policy not to discuss their M&A strategies.
Those prepared to comment on how sustainability considerations are influencing their approach to mergers and acquisitions tend to do so only in generalised terms.
"All of our acquisitions need to make strategic and financial sense," a Unilever spokesperson says. "We look for two types of acquisitions: those that help us build our presence in key segments and channels, and those that help us build scale and synergies and consolidate our leadership positions. Our business model is one of sustainable, compounding growth so this is an important factor in all business decisions."
Meanwhile, a spokesperson for Campbell Soup Co. says sustainability has always featured in its approach to mergers and acquisitions. "Campbell takes a disciplined approach to M&A, and sustainability has always played a role in our process. Any acquisition must make strategic and economic sense. Our company purpose – real food that matters for life's moments – serves as a filter for decision-making around acquisitions. Additionally, in evaluating acquisitions, we leverage our strategic imperatives, the first of which is focused on real food, transparency and sustainability."
Seeking growth through acquisition
In spite of a certain reticence on the part of companies to discuss in detail how sustainability considerations are factored into food industry mergers and acquisitions strategies, the link between sustainability and acquisitive moves into growth segments is clear.
Considered consumerism, notably among the much focused upon Millennial generation, whether relating to personal wellbeing or broader environmental and ethical concerns, is fostering growth in emergent categories across the food industry. And, when seeking and assessing acquisition targets, companies are naturally looking for growth potential.
Only in the last two weeks, Nestle acquired plant-based food company Sweet Earth, while Unilever added UK ethically-sourced tea brand Pukka to its portfolio. Other notable recent deals in this context include Danone's acquisition of US plant-based and organic dairy business WhiteWave Foods, the purchase of another dairy alternatives business, Finland's Bioferme, by Finnish food corporation Fazer Group, and moves into the meat-free market by meat companies such as Maple Leaf Foods and Tyson Foods.
The acquisition of California-based Sweet Earth "underlines our strategic priorities to build our portfolio of vegetarian and flexitarian choices, in line with modern health trends", a Nestle spokesperson says, and gives the company "immediate entry into the plant-based foods segments in the US".
Credibility boost
Environmental and health concerns among consumers are undoubtedly fostering growth in expanding categories such as plant-based products.
Moreover, growing the plant-based market is a key way the food industry can help foster the creation of a more sustainable global food system. Making this sort of acquisition will be seen by many consumers as "planet-friendly" business. So, an acquisition can both boost a company's sustainability profile and credibility, while also capitalising on a growth area in the market at one and the same time.
Finnish food company Fazer sees its acquisition earlier this year of Bioferme as fulfilling those two imperatives.
"The acquisition of Bioferme is part of our growth strategy and our focus to develop Fazer Group toward a modern sustainable food company," Fazer chief financial officer and deputy CEO Jouni Grönroos tells just-food. "This does not only include this acquisition but also the creation of an entirely new business area." The company's new business division, Fazer Lifestyle Foods, will focus on non-dairy products, plant-based meals and on-the-go food and drinks.
According to Nestle's estimates, the global plant-based food market is growing by double digits and will reach CHF5bn (US$5.14bn) worldwide by 2020. Many would, therefore, argue these deals are simply strategic moves into growing markets.
However, when the growth potential is so closely tied to changing consumer sensibilities around sustainability, a company's mergers and acquisitions strategy and sustainability mission clearly become closely aligned.
Strategic alignment
According to Alain Oberhuber, analyst at Swiss financial services firm MainFirst, such alignment will greatly increase investor interest in sustainability, which he believes to be limited.
"There is a lot of talk about sustainability but I don't really see that investors focus on that," Oberhuber says. "Most of the investors they think it's good that companies have corporate governance on sustainability but they do not really invest according to that." However, when investors see acquisitions that marry sustainability credentials with market growth, they begin to find sustainability much more "interesting".
In a recent interview with just-food, Danone chief executive Emmanuel Faber alluded to precisely such an alignment between the French group's new One Planet One Health sustainability platform and its approach to acquisitions. When discussing investments made through its venture capital activities, Faber spoke of investment in "what we think are promising experiments of businesses or models that will develop into concrete One Planet One Health-compatible food-related business models".
Danone set up its investment fund, Danone Manifesto Ventures, last year. In May, the company announced it had, through Danone Manifesto Ventures, invested in AccelFoods, a US investment fund which has acquired stakes in a number of food start-ups, such as Good Day Chocolate, a producer of supplement-enriched chocolate and GMO-free bullion brand Bou.
Investing in the new generation
Danone is not alone in having established a venture capital arm to develop innovative start-ups, with Kellogg, Campbell and General Mills among the other major food corporations to go down this path.
As brands for new generations of consumers, it is no surprise to find strong sustainability credentials are among the defining characteristics of the fledgling businesses partnering with food company venture capital vehicles.
While investments in or acquisitions of food start-ups by major food companies are primarily a means of reaching new consumers and expanding into growing market segments, some of the majors claim a connection with their parent own values and, by extension, their sustainability priorities.
Through Danone Manifesto Ventures, Faber says Danone aims "to attract, hopefully, companies that share the same beliefs". Meanwhile, a Unilever spokesperson says its Sustainable Living Plan "attracts business founders to join Unilever".
General Mills expresses similar ideas in relation to its investment vehicle, 301 Inc. "When it comes to investments from 301 Inc., the team seeks potential partners with remarkable products, strong and expandable brands, and proven in market success," a General Mills spokesperson says. "Our current portfolio of brands are purpose-driven, and our values are very much aligned."
Assessing sustainability and M&A due diligence
The degree to which sustainability criteria will feature in a buyer's assessment will vary enormously and depend on numerous factors. There would, however, be universal agreement that such considerations feature far more prominently than they did a few years ago.
"When a company is looking to make an acquisition, sustainability for sustainability's sake, i.e. 'Are we doing good things to the planet?', would be on the list of things that would be desirable from a buyer's perspective," says Shaun Browne, a managing director at international investment bank Houlihan Lokey.
"But then also what they're looking for is a profitable business that can grow, and continue to grow into the future. And they will be looking at is 'is there a compromise between those two things or are they actually aligned?'. More and more companies are realising that the two are actually aligned because if the target has sustainable practices then the chances are that business will continue to be around for many years to come and, more importantly, the chances are that business will win in the marketplace against competitors that are not adopting sustainable policies."
If buyers are increasingly considering the sustainability credentials of companies when weighing up acquisitions, it follows any sustainability information target companies present has to be, as far as is possible, verifiable.
"I think it [sustainability] enters due diligence if a company or a brand is to be acquired and they're making a certain claim about being sustainable, whether it be packaging, supply chain practices, ingredients," says Michael Burgmaier, managing director of US M&A advisory firm Whipstitch Capital. "In any dimension, if it's a claim that's part of what they're stating and part of their proposition, then it will get investigated."
For listed companies particularly, there is considerable scope for sustainability information to be authenticated. Companies are now often required to include some sustainability information in their annual reports, and many are choosing to integrate sustainability and financial reporting. Sustainability information can be scrutinised and approved by a company's auditors.
Listings on specialised indexes such as the Dow Jones Sustainability Index or participation in schemes like the Carbon Disclosure Project provide further means of evaluating a company's sustainability credentials. Reports from third parties, such as NGOs or research organisations, into specific issues relating to sustainability in the food industry can also be used.
Eliza Roberts, manager of the water programme at US sustainability non-profit Ceres, says its recently published water report could "definitely be used as a resource for a company to do a due diligence on a company that it is seeking to buy".
Risk assessment
The ever closer association between sustainability concerns and risk further increases the importance of sustainability performance in the assessment of potential takeover targets.
A company's water risks, for instance, may be determined primarily by the types of products it manufactures and the areas in which it operates, but the scope of the water stewardship policies a company has instituted, along with various water-use metrics, will also support the evaluation of a company's exposure to water risks.
Oberhuber sees supply chain traceability as a particularly significant risk area. "When you talk about sustainability and M&A, a big risk obviously is traceability of the product, of the sourcing. That's where companies are much more focused than in the past, and that's usually pretty difficult for a company that wants to acquire another one, in particular because often you do not know where commodities come from."
Engagement in third-party certification schemes, such as RSPO, Rainforest Alliance, Fairtrade and Bonsucro, will help in evaluating a company's commitment to sustainable sourcing. Such schemes may also support a company's claims with regard to social sustainability criteria.
Assessment and verification of a company's performance on social criteria brings particularly challenges, as Fazer's Grönroos explains. "One difference between environmental and social criteria is that environmental criteria often are easier to measure," Grönroos says. "However, our firm belief is that environmental criteria should not be seen as more important. The measurement of social aspects is not necessarily done in the same way, but there are means to evaluate social aspects, for example by assessing whether certain procedures are in place from the due diligence and compliance perspective."
Ceres' Roberts adds: "I think environmental criteria in many cases easier to measure, and when you look at social criteria it does become a little bit more challenging. But I think the key there is starting to think through what the key indicators are that you can use, to understand how a company is responding to social criteria."
Smaller, privately-owned companies may be harder to evaluate than larger concerns or listed companies. "For start-ups, privately held companies and SMEs, the models and indexes used by listed companies can be too heavy from the process and administration perspective," Grönroos says.
Again, the use of external certification schemes, relating to environmental or social criteria, can be a means of verifying the sustainability credentials of a company of any size. Whipstitch Capital's Burgmaier says B Corp is a "great example of a third-party certifier that has dimensions and metrics around sustainability".
The importance of investor attitudes
As is clear from what food companies have been prepared to say on this topic, sustainability is important to mergers and acquisitions activities not least because it speaks to a company's values.
So, do companies that are being brought together through merger or acquisition have to be kindred spirits? Grönroos believes mergers offer much more potential for success if they are. "When two companies share the same values, their prerequisites for the merger of the companies, mitigating risks, and further development will be much stronger and they will have the same direction for their ambition forwards."
What looked at one stage set to be the deal of the year fleetingly offered the prospect of putting this to the test on the largest scale the food industry could provide. When Kraft Heinz, owned by Warren Buffett and Brazilian investment fund 3G Capital, launched a move for Unilever in February, the clash of corporate cultures could not have been more pronounced.
This would certainly have been a takeover in which sustainability issues featured prominently. Indeed, many observers saw it as the ultimate test for Unilever CEO Paul Polman's sustainability-led approach. Days after Kraft Heinz's approach became public knowledge and following a rebuttal from Unilever, Buffett and 3G withdrew their interest.
Expected by many to be pondering a new bid for Unilever, Buffett announced last month Kraft Heinz would not be making another takeover attempt. Buffett, Kraft Heinz's largest shareholder, has also cooled speculation the company is lining up a move for Mondelez.
No other deal will offer quite the contrast in styles that Kraft Heinz-Unilever would have done, but any bid the US food giant may launch will likely prompt questions about the long-term sustainability of its own business model.
Moral arguments aside, the battle between these two sharply contrasting corporate cultures essentially comes down to the demands and attitudes of shareholders. Aggressive tactics like those of Kraft Heinz's owners succeed, Oberhuber says "because investors are not asking for sustainable companies. Investors ask for cash and earnings growth. That's what these 3G guys will deliver."
Roberts, on the other hand, says investors "care a lot more about sustainability today than ever before". The eventual fate of Unilever may help in determining which of those views is the more accurate.
The degree to which sustainability considerations will influence the mergers and acquisitions strategies of food companies will also ultimately depend on how much sustainability issues matter to investors.