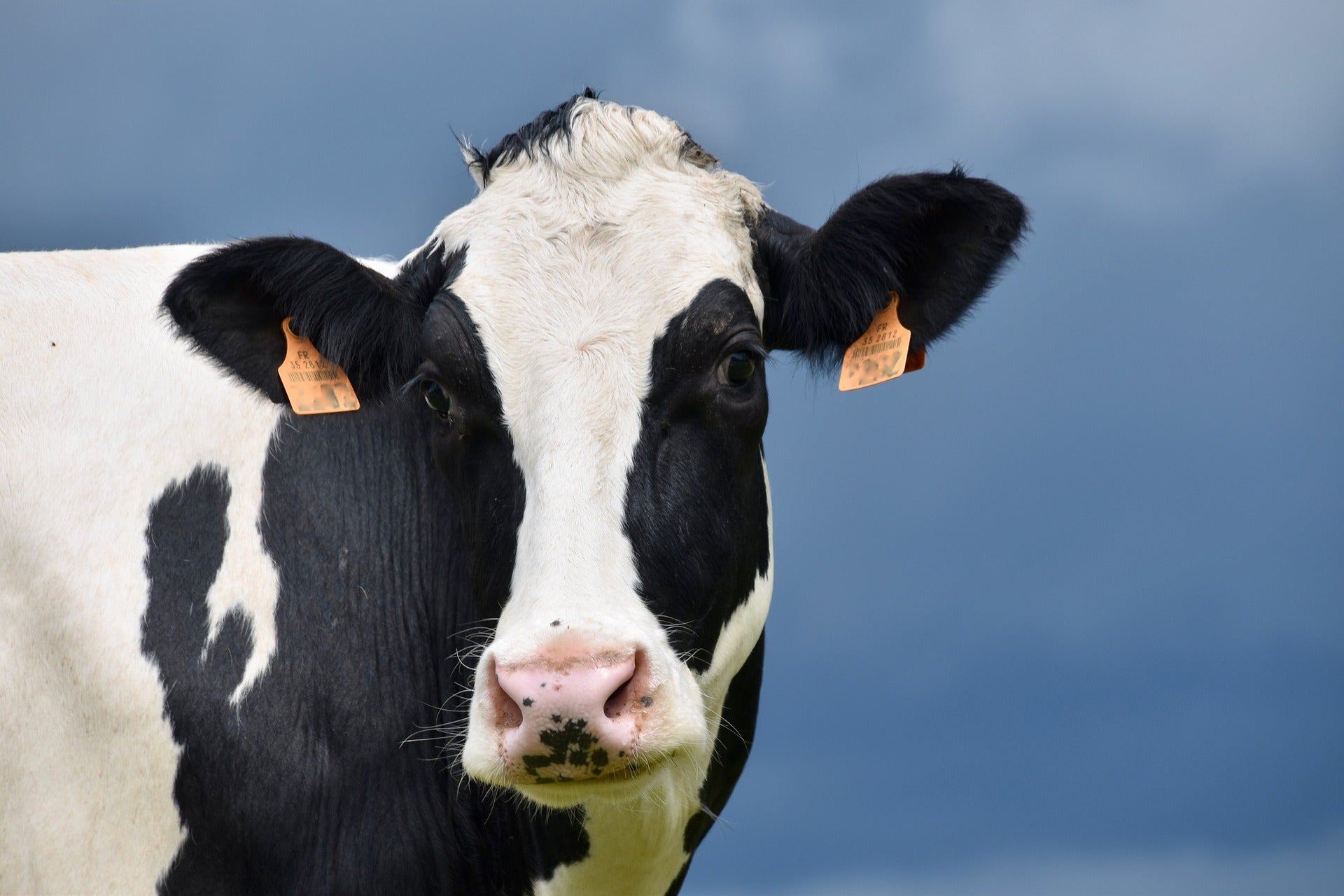 Veganuary is over for another year. Meat and dairy companies can breathe easy again as the spotlight dims on their burping cows and polluting poultry. If only. The heat on meat and its impact on global warming and biodiversity loss will only intensify. Debate rages over the need to eat fewer livestock products (in developed countries), with the narrative narrowed into 'meat is bad and plants are good'. Nuance be damned.
This is all perfect fodder for the media, of course, who can fill column inches whenever a new report emerges on sustainable diets. Preaching environmentalists are pitched against furious farmers. Our sector is great at passion, notes Sarah Millar, chief executive at Quality Meat Scotland (QMS), but we need to replace that passion with evidence.
How well do you really know your competitors?
Access the most comprehensive Company Profiles on the market, powered by GlobalData. Save hours of research. Gain competitive edge.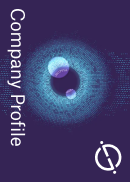 Company Profile – free sample
Thank you!
Your download email will arrive shortly
Not ready to buy yet? Download a free sample
We are confident about the unique quality of our Company Profiles. However, we want you to make the most beneficial decision for your business, so we offer a free sample that you can download by submitting the below form
By GlobalData
Some are trying to do just that. In Europe, dairy companies have begun to market daintier carbon footprints for their products, while, in the UK, Yeo Valley is among those claiming cows can be a climate solution thanks to the sequestering powers of the grass-growing soil under their feet. In the US there is even a scheme that certifies 'low carbon beef'.
"Cattle provide many environmental benefits such as carbon sequestration, and if we can produce beef with less greenhouse gas emissions, we should," Colin Beal, CEO and founder of Low Carbon Beef, the organisation behind the scheme, tells Just Food. "That's what our programmes help farmers do."
So can companies successfully market meat as sustainable, are their claims credible and what does it mean for consumption reduction?
The livestock industry certainly has a fight on its hands. Food is responsible for approximately 26% of global greenhouse gas emissions, with livestock and fisheries accounting for 31% of those, according to Our World in Data. Also, twice as many emissions result from land use for livestock (16%) as for crops for human consumption (8%). Livestock are also a major driver for biodiversity loss. For some the science and the solution are both clear: we need to eat fewer steaks and cheese and drink less milk.
It's a reduction in livestock consumption rather than going cold turkey. Yet talking about selling less is hard for FMCGs and supermarkets to stomach, suggests World Wildlife Fund (WWF) head of consumption Joanna Trewern, "but they could really gain some legitimacy when talking about 'better' if they acknowledge the need for less".
'Less but better' meat
The notion of 'less but better' meat has gained momentum among a number of NGOs. What exactly better looks like is debatable, however. A paper in the journal Nature Food, published in June and co-authored by Trewern assessed the definitions of 'less but better meat' used in scientific literature. Interpretations of better meat were found to span environmental sustainability, improved animal welfare and nutrition but there was much less clarity on which farming systems achieve these outcomes. Social and economic themes like workers' livelihoods were also "largely missing" from the conversation. "More work needs to be done to establish a vision of future livestock production systems that have improved outcomes across sustainability themes and can be agreed on by a wide range of stakeholders," the paper said.
This is something both industry and the public are desperate for. Susan Thomas, former senior sustainability director at UK grocer Asda and now an independent consultant at Snowstorm Consulting, says consumers have a "blurry" idea of meat's impact on the planet and their own health (too much processed meat) but are incredibly engaged with the topic. "There is a really high level desire to understand this but no trusted source of information," she says. "Governments really need to step in."
Few are keen to. So for now consumers looking to shop sustainably are left to pick their poultry and buy their beef based on provenance or certification schemes that offer, for example, higher welfare or organic production. According to Midan Marketing, a US-based meat marketing company, 21% of meat eaters think about sustainability 'a great deal' but there is plenty of confusion about what it means in relation to livestock. Moving the debate forward isn't easy, therefore. "The how and where to start can sometimes be overwhelming and block us [the meat industry] from taking action," noted Midan's Kelly Loganbill, in a recent blog for Beef Central. "We have to move from a defensive stance to one of proactive messaging."
Carbon and cattle
This is at the heart of what Beal is trying to do with his low-carbon beef certification. Explaining recently the reasons for establishing it, he said: "I felt the beef industry was saying 'it's not our problem, we don't make emissions' and that wasn't providing any real confidence to the consumers; and meanwhile the media was saying beef cattle create 55% of global emissions and that wasn't correct and that wasn't helping consumers either. We just needed a way to more consistently quantify it."
The scheme is the "only USDA Process Verified Program (PVP) service provider that certifies cattle raised with less greenhouse gas emissions", he says. To make the grade the beef must produce at least 10% fewer emissions than the US average per kilo (26.3kgCO2e). Beal says the approach being used is robust, with the experts involved regularly reviewing things to keep up with the latest developments in life cycle assessments and relevant greenhouse gas protocols.
"We believe in quantitative verification of greenhouse gas claims, transparency, avoiding confusing labelling, and giving consumers the information they need to make informed choices," he says. A consumer-facing label such as 'produced with methods that reduce GHG emissions' is possible, though it would be regulated by FSIS, the Food Safety and Inspection Service. The plan currently isn't to claim 'low carbon beef' on products however.
Indeed, it is the term 'low carbon beef' that has attracted criticism from those who point to research showing beef's huge climate footprint compared to other foods. "There is no such thing as low carbon beef," wrote Irina Gerry, CMO at precision fermentation food-tech company Change Foods, in a blog for the Green Queen website. This, she said, "is the cattle industry's attempt to respond to consumer concerns around beef's climate footprint, as more and more consumers seek to align their climate concerns with their food purchases. It is a pure form of greenwashing."
Greenwashing is in the spotlight globally and the glare is on both fossil fuels and the agri-food behemoths. More class actions in the US and representative actions in the EU are expected, according to Dominic Watkins, consumer sector global lead at law firm DWF. "For industry the challenge comes in the fact that each member state approaches things differently and in some cases even cities taking different and more restrictive approaches," he explains, citing the example of Dutch city Haarlem which is this year banning meat adverts from public spaces.
Instead of shouting about their sustainability, more and more companies are shutting up voluntarily – a trend known as 'greenhushing'. Yet more will have second thoughts following news that a court in Sweden has banned European dairy major Arla Foods from using the "misleading" term 'net-zero climate footprint' in the marketing of its products sold in the country. Watkins says it's another warning sign to business that it cannot let marketers push claims to the boundary.
Victoria Olsson, head of sustainability at Arla Sweden, says the ruling "confirms that sustainability is a complicated topic to communicate on and that clearer guidelines are needed". Even prepared and armed with evidence food companies can fall foul of regulators – and are increasingly doing so. 'Net zero' and 'carbon neutral' are two of the terms attracting attention; another is regenerative.
Proof in the (meat) pie
Regenerative farming is a concept that most food companies are embracing with many excited about its potential to help them reach net-zero. Marketers are itching to get their hands on it too, but the lack of an agreed definition (including the practices regenerative entails and the outcomes it can achieve) creates a "risk of greenwashing", according to a new report by The Food and Land Use Coalition.
The authors described how "corporates are increasingly setting practice-based targets, such as PepsiCo's 2030 goal to scale regenerative farming practices over seven million acres. Such targets lack measurable outcomes at the farm, landscape and global level which limits the understanding of what regenerative agriculture can achieve."
There is clearly much to thrash out but as pressure mounts on livestock marketers will become increasing impatient to push back. It won't be long before some companies begin selling their steaks and burgers as regenerative or perhaps even 'better'.
Danone says 350ktCO2e have been saved by shifting to regenerative agriculture. The approach is also "giving back pride to the farming world", says Sarah Lockwood, global regenerative agriculture manager at the dairy company, which has just pledged to cut methane emissions by 30% by 2030. It is "a commitment to build regenerative dairy", said CEO Antoine de Saint-Affrique.
JBS's net-zero target meanwhile is supported by a US$1bn investment fund, including $100m for research into projects that will enable regenerative farming practices and on-farm emissions mitigation technologies. "Agriculture can and must be part of the global climate solution," according to CEO Gilberto Tomazoni.
Prove it, comes the cry from critics who want to see that evidence QMS's Millar alludes to. The big companies are investing in regenerative, talking about it in their annual reports, and they're measuring it, explains Randy Burt, managing director at AlixPartners, a consultancy. "The world we are living in is getting more transparent, not less transparent […] and the smart companies are turning that into an asset."
Albeit slowly. The $70trn-backed Fairr investor network has been tracking the big meat companies for some time and says they need to be more candid about the extent of emissions savings that regenerative agriculture could provide. The truth, currently, is that no-one really knows. Transparency is also much-needed on the impacts these companies have on biodiversity. The UN biodiversity summit in December (COP15) highlighted the need for more regular monitoring and transparent disclosures on the nature-related risks and impacts businesses are facing. Food companies in particular are vulnerable and investors increasingly want to know who they are.
Clear as mud
Research to be published by the Eating Better campaign later this month shows just how opaque the sourcing policies of major UK supermarkets are when it comes to meat and dairy, not least when it comes to the impact on biodiversity, land use, soil health and local pollution. "All meat and dairy should be produced in a way that delivers for nature, animals, the climate, and is profitable for farmers," says executive director Simon Billing. "We're calling for food companies to deliver 'better' meat and dairy as standard."
Just Food understands the new research will show transparency is improving in areas such as animal welfare and antibiotics use (where there is considerable pressure from the public and campaigners) but remains poor on soil health and farm-level greenhouse gas emissions.
Back at the low carbon beef certification scheme the hope is that 10% reductions are just the beginning. "As the science progresses in areas of interest, such as anti-methane feed additives or soil carbon sequestration, for example, we plan on offering certification programs for larger reductions in GHGs, such as 30% or 50% compared to the US baseline," Beal explains.
Will that be enough? Look at the science and there appears not a cow in hell's chance to reach net-zero without a reduction in consumption of livestock too. "I think the companies that will win on this are those that seek to build a positive narrative," says Trewern at WWF, "a narrative that consumers can get behind that demonstrates how they're supporting farmers, how they are supporting healthy nutrition and how they are restoring nature and addressing climate change – and I think that's a gap at the minute."
Now, with the 'all meat is bad' chorus ringing loudly could be a good time to fill it. Just make sure the claims are credible ones.