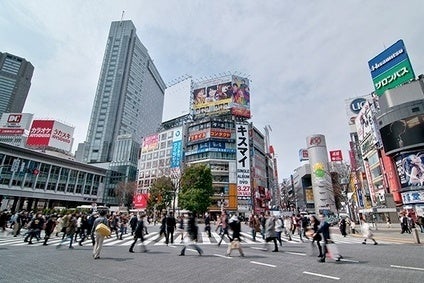 The Covid-19 pandemic has depressed demand in parts of Japan's ice cream sector but, market watchers say, manufacturers are weathering the storm and there are opportunities to exploit.
Japan's ice cream market has enjoyed a decade of steady, if low, growth over the last decade. Data from the country's ministry of internal affairs and communications shows expenditure by Japan's consumers on ice cream has grown 135% from 2011 to 2020.
Researcher MarketLine says sector revenues in US$5bn were 2019, representing a compound annual growth rate of 2.2% between 2015 and 2019. In terms of volume, MarketLine says Japan's ice cream consumption increased to 634.9 million kilogrammes in 2019, representing a CAGR of 1.4% over the same period.
Take-home and bulk ice cream products enjoyed the highest growth, with an uptick in 2019 of 2.5% year-on-year, generating sales of JPY186.4bn (US$1.71bn), according to a December 2020 report published by UK-based data and analytics company GlobalData.
Covid-19 lockdowns and the rise of remote working have depressed sales of ice cream at convenience stores in city centres, as well as at speciality stores, vending machines and through the foodservice sector. However, the Japan Ice Cream Association remains positive about the outlook for the industry.
The impact of lockdown measures has had "some negative impact," says association managing director Katsuyuki Marubayashi, but "on the whole, demand for ice cream is robust." And Marubayashi expects Japan's ice cream sales in the fiscal year 2021 (April 2021-May 2022) to exceed those of fiscal year 2020, partly due to wider changes in consumer behaviour triggered by the pandemic.
"People are buying ice cream in bulk, at supermarkets and drug stores, due to the new custom of staying home, and overall sales are strong," he says, pointing to a 2021 household survey by Japan's ministry of internal affairs and communications showing increased spending on ice cream in the calendar year 2020.
The assessment found that, in the calendar year 2020, annual spending on ice cream exceeded 1% of total household spending on food, at JPY10,113 for the first time, representing growth of 4.2% year-on-year. Possible reasons cited for the uptick include greater "nesting" at home and demand for an "easily enjoyed" dessert during a year of unprecedented stress.
The trend is reflected in manufacturers' experiences. Japanese food major Meiji Co. is seeing an increase in demand for ice-cream products, particularly multi-packs, that can be consumed at home, company spokesperson Yoshihiro Ohde says.
Okinawa-based Blue Seal Co. is also anticipating further growth in at-home consumption, hence its "focus on ice cream cups and ice cream sandwiches" enjoyed at home, as well as online sales and gift certificates, according to spokesperson Yui Yamada.
Japan's ice-cream consumers are flexible, responding well to new products in recent years, according to the Japan Ice Cream Association.
Sales of ice cream cups (both paper and plastic-type) fell by 4–5% from the fiscal year 2018 to the fiscal year 2019, and sales of ice cream bars have also seen a decline.
However, sales of "other types" of ice cream, including bite-size, sandwich-style and drink-type, continue to rise, with sales volumes of these products growing from 100,452 kilolitres or JPY676m by value in 2018 to 104,409kl or JPY756m in 2019, the association says. Bite-sized ice cream is typically sold in cardboard boxes fitted with plastic trays, sandwich-style ice cream is typically in plastic wrapping, and drink-type ice cream is typically in plastic cartons/cups.
Sales of ice cream products sold as 'monaka' style (a wagashi rice cake that encloses the ice cream rather than the bean paste that is a standard filling) also overtook sales of ice cream cones for the first time in 2020, taking third place after sales of cups and bars in terms of volume, Marubayashi, of the Japan Ice Cream Association, says. Cups and bars remain one and two in the list of most-bought ice-cream format by volume.
The broadening of appetites reflects the move by convenience stores and other outlets to "reinforce their dessert category offerings, including ice cream, to gain additional traction among customers," according to Mitsue Konishi, a consumer industry analyst at GlobalData.
"A cross-category or hybrid approach is one of the recent innovation trends, such as bread and ice cream, for example, convenience store chain FamilyMart's melon pan (bread) ice cream and cookie sandwich ice cream Morinaga Shiroi Koibito," she adds.
Still, "familiarity," remains a key driver, along with "simplicity and quality," in appealing to Japanese ice cream consumers, according to Konishi. She points to a survey carried out by GlobalData on flavours and fragrances, which showed 63% of respondents in Japan would typically choose traditional flavours in chocolates, confectionery or desserts, with the country having one of the widest varieties of ice cream on the globe, which includes squid ink, miso, soy sauce, wasabi and buckwheat tea.
Data from the Japan Ice Cream Association reinforces the finding: vanilla, chocolate, matcha (green tea), cookies and cream, strawberry and milk have held the top seven spots, respectively, in terms of popularity of ice-cream flavours for the past seven years.
Furthermore, at Meiji, which held 9.9% of of Japan's ice cream market in March 2020, the mainstay of the company's ice cream products is the Essel Super Cup Vanilla 200ml. According to Odhe, its rich flavour, sharp taste, smooth texture and size are key sales points.
Having said that, industry experts such as Marubayashi and Konishi, agree seasonal and unique offerings play a large role in Japan's ice cream market and will continue to be important.
Since the 1980s, Lotte Co's Yukimi Daifuku bite-sized ice cream featuring mochi, a dessert traditionally eaten in the winter, has been a seasonal favourite. In autumn 2020, General Mills' brand Häagen-Dazs launched Hanamochi Kurian, an ice-cream cup with white anko beans and chestnut sauce, which are typical flavours of autumn.
Manufacturers, Konishi says, have also been "drawing on the quality association of established flavours and brands while using limited edition cutting-edge innovations to gain – or regain – consumers' attention in the category and monitoring those consumers' reactions to drive further innovation and success".
An example is Meiji's new "sweets" edition of ice-cream products, which include strawberry shortcake, matcha tiramisu and four-layered gateau chocolate: popular flavours with a twist.
Opinions vary, though, on the potential of healthier ice-cream products. While Konishi says "healthiness is not so important a driver as to influence sales", some manufacturers are seeing growth in their healthy and local ingredient ranges.
Fumiya Hamamachi, CEO of Kochi Ice Co., a domestic company fully focused on healthier products, says healthiness is as important as format and flavour for Japan's ice-cream consumers. Kochi Ice's products use natural fruit juice and salt from local sources to make its products, which Hamamachi says is of great appeal to consumers.
Blue Seal's Yamada agrees. Its most popular item nationwide is Okinawa Chinsuko, an ice cream that contains the traditional local biscuit, chinsuko. "Demand for healthy and natural products is increasing, which is a consideration for future development," she says.
Meiji is also working to "grow brands that contribute to health", according to Ohde. These include the Tanpact strawberry chocolate ice bar, which contains 6.1g of protein per 81 ml bar, and the Oligo Smart ice cream bars in rich vanilla and green tea flavours that are made using oligofructose, which contains half the calories of sugar.
As consumers in Japan continue to enjoy ice cream as a tasty, convenient, seasonal and – increasingly – healthy treat, sales are expected to continue to grow. According to GlobalData, the market is expected to see a 1.7% CAGR from 2020–2025 to reach JPY554.6bn in 2025.
However, with that rate of growth relatively low in what is a mature market, ice-cream makers operating in Japan will need to look hard for sweet spots.