Supply-chain resilience has become a hot topic in many food manufacturing boardrooms in recent years due to several factors.
For many food manufacturers operating in Europe, and particularly those importing or exporting goods in and out of the UK, firstly, there was the issue of Brexit to address. Then there were various geopolitical issues emerging in different global hotspots, followed by freak incidents like the Ever Given container ship getting stuck in the Suez Canal and blocking all shipping traffic, which had a devastating impact on supply chains and businesses throughout the world. On top of all of that, the Covid-19 pandemic wreaked havoc globally, with many companies essentially forced to shut down operations for sustained periods.
Prior to this maelstrom of issues, many food manufacturers were already looking at how to make their supply chains more robust so that they could withstand shocks. They have also been putting in place supply chain strategies to ensure they could start to meet ESG commitments, including emission reduction targets that are slowly but surely being imposed on them by retailers.
Last year, Andy Searle, a managing director and partner at management consultants AlixPartners, was convinced that supply chain resilience would be a major focus for many food groups in 2022. However, now he's not so sure, thanks in large part to the ongoing disruption caused by issues such as the pandemic and soaring energy prices, which means many food groups are purely focused on keeping their business ticking over.
"In terms of some of these bigger strategic questions [around supply chain resilience], I think people don't necessarily have the bandwidth to do it at the moment and they are also waiting to see how things settle down," says Searle. "Clearly, Covid has highlighted some of the risks of a global, just-in-time, supply chain with security of supply and risk and disruption all over the place. We've now got to a place where it's not just transportation costs that are going up – it's all input costs. Labour costs, energy costs, etc. So, in terms of what the business case would be [for putting in place supply chain resilience measures], it's still in flux because there are lots of moving parts and it's unclear as to when or how it will all settle down."
Hamish Renton, managing director at UK-based international food and drink consultancy HRA Global, agrees the current tough trading conditions have initiatives on supply chain resilience placed on the back burner. "I think people have been skirting round the resilience of supply chain from lots of different angles, particularly in a reactive manner, but they have not really sat down and thought how, in an ideal world, would I structure it to give maximum resilience to what I've already got? So, it's been looked at, but it's been looked at tactically, and not strategically by firms."
How well do you really know your competitors?
Access the most comprehensive Company Profiles on the market, powered by GlobalData. Save hours of research. Gain competitive edge.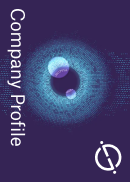 Company Profile – free sample
Thank you!
Your download email will arrive shortly
Not ready to buy yet? Download a free sample
We are confident about the unique quality of our Company Profiles. However, we want you to make the most beneficial decision for your business, so we offer a free sample that you can download by submitting the below form
By GlobalData
Cyrille Filott, global strategist for consumer foods, packaging and logistics at Rabobank, believes conversations about supply chain resilience have taken place at a boardroom level, but so far there has been little activity.
"The thinking has started, but the implementation of that thinking – these strategic processes – take a long time," he says. "So, it might take a few years before you really see this happening. But will it happen? Most definitely, because of long-term drivers such as demand for local [products] by consumers, the structural inflationary pressures and then ESG and especially emissions."
Lessons from start-ups
One area where experts believe significant investment is needed is upstream to ensure supply chains can withstand any ongoing disruption from things like a pandemic, and also to mitigate waste.
"Food groups will need to invest as linear value chains have to be replaced by circular operations, with reduce, reuse and recycle as the new norm," says Mirko Warschun, partner and managing director in the lead consumer industries and retail practice Europe at AT Kearney. "Today, we recycle about 10% of our materials. To hit science-based targets, we need to increase this to at least 40%. Achieving this target will require significant changes in the way CPG manufacturers operate. The traditional food industry is being disrupted by agile start-ups. By leveraging agile operating models and a consumer-centric approach, start-up brands are growing quicker than the traditional players."
Steve Basili, global consumer products operating model transformation solution leader at EY, also thinks some global food manufacturers could learn from start-up disruptors about how to configure – or reconfigure – their supply chains.
"Some of the new food/meat alternative startups that are emerging aren't in the business of manufacturing – they have created a network of local contract manufacturers as well as partnerships with major, established distribution players, which enables them to enter a market at scale quickly, with locally relevant offerings," says Basili. "Their value is in the innovation and IP of the products, and they can flex the production as needed based upon shifts in the market. Because they have organised themselves to operate with their ecosystem partners in this way, they are well-positioned to adapt to different types of disruptions, as well as continually look for avenues to reduce waste."
Of course, many of the global food behemoths are not so fleet of foot and can't necessarily easily pivot to this type of flexible model. So, what might we expect to see these groups doing to shore up their supply chains when they're not distracted by all of the other factors impacting their business at the moment?
Searle says a good starting point is for companies to really understand their supply chains and look at potential pinch points. "When you think about resilience are you too dependent on a single node – a single factory, single supplier, etc? And if they are shut down or blocked and you can't transport in or out what does that then mean in terms of alternative solutions?" he says.
"So, maybe you have to have alternative nodes that you can work through, be that a different country, different supplier, etc. If you've got two different suppliers then clearly you de-risk there, but if they're in the same city, the same country, the same area, then what I think Covid has taught us is you probably need to spread your eggs across more baskets."
Searle adds agility is also a key consideration for businesses "because you need the ability to swap between them [different suppliers] and so you then need the capacity to enable that and you need to have the bandwidth in your organisation to facilitate that thinking as well". He adds: "We've got used to a steady world where we can do marginal improvements in productivity, etc, but do we have organisations that have enough agility, resilience and bandwidth in themselves to manage and think about all the disruption in the world."
Is nearshoring a solution?
One option experts believe some food manufacturers might consider to mitigate recent disruption is nearshoring – both in terms of suppliers of materials and the production of goods – because many have been stung over the last few years getting vital supplies out of certain countries, or by the rapid rise in the cost of shipping containers from places like China.
Filott thinks that as a lot of processing already happens close to the markets food groups are serving it is unlikely many will look to shift production facilities, but there could be changes to the way materials are sourced.
"For example, where do you source your plastics from – is it from someone nearby?" he says. "And it's the same for agricultural commodities? Should I source them from afar with all the risks that entails or should I get them from close by? Nearshoring is more likely to take place at the suppliers to food manufacturers – so the plastic companies, the paper companies and perhaps even the first step processing of products from the farm."
However, Hani Alexander, US supply chain and strategy and transactions partner at EY, explains the nearshoring approach is not necessarily going to work for all businesses. "Virtually all companies are re-looking at the strategic architectures of their supply chains," says Alexander. "It has been cited by clients as the number one priority to recovery and beyond – ahead of transparency and resiliency, and sustainability – and could lead to 8-15% cost and cash savings from network footprint optimisation and a 15-25% reduction in lead times. Finding the right supply chain strategy for the supply chain archetypes in operation doesn't necessarily mean a flip to near shore, but more of a considered strategy: where to stay long, lean, far shore, versus where to be near shore, responsive and agile."
One area that it is highly likely all food groups will consider exploring when looking at the strategic architecture of their supply chains and how to make them more resilient, is the greater use of technology.
Rory Gopsill, associate analyst at GlobalData, feels the two things that have the greatest potential to improve supply chain resilience are AI and the Internet of Things (IoT). "IoT collects data from production sites, which an AI then analyses. This analysis gives greater visibility into the operations of a production site, which can then be modified accordingly to make the overall supply chain more efficient, resilient, etc," he says.
Gopsill also thinks robotics could play a vital role – particularly within the context of the ongoing Covid-19 pandemic. "Robots can limit the difficulties caused by social distancing measures in production facilities by a) doing jobs such as sanitation that cannot be done by an employee working from home and b) replacing human employees on the factory floor to make effective social distancing a more realistic possibility."
Whatever measures food manufacturers eventually decide to implement, what's clear is, for all the talk about supply chain resilience over the last few years, so far there has been very little action. That could change over the next few years but Searle concedes that it is too difficult to read the runes due to all the disruption going on in the world at the moment.
"When you looked at it last year, you could kind of get a sense that moving towards being resilient was going to be a key thing going forward, but it hasn't really happened. It hasn't really happened, I think, because people have been really busy and waiting for stuff to settle down," says Searle. "Roll forward three to five years, will we still be in a period of disruption where things still haven't settled down, will we have settled back to the status quo, or will we be in a new situation where people have looked at this and become more resilient?
"It's quite difficult to figure out which scenario we will be in, but I think the successful companies will have probably thought through what's the issue in each scenario and how do you get some optionality or make choices that work in either case to make their supply chains more resilient."
For more coverage across our publishing network of the issues created by the supply chain crisis, read the following: