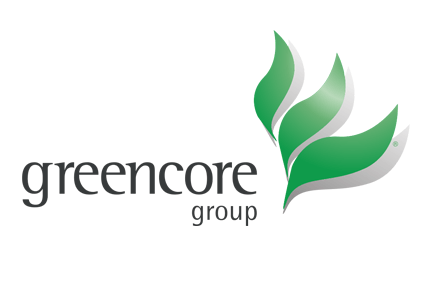 As company strategists look to M&A to gain an edge on their competition, just-food's index of mergers and acquisitions in the international packaged food sector highlights the volume of deals being announced worldwide each month.
Our index of food-industry M&A centres on deals involving at least a majority shareholding being taken in a company, as well as including the sale of subsidiaries, divisions and brands.
The index also focuses on deals involving packaged food manufacturers, excluding those between suppliers into the sector and those including drinks companies.
October saw 31 such transactions announced, matching September as the most active month in 2018.
Those 31 meant 271 have been unveiled in the first ten months of 2018, up from the 252 seen in the corresponding period of 2017.
In the early days of October, Calbee's move to buy UK-based Seabrook Crisps, marking the Japanese group's first acquisition in a market it entered organically earlier this decade, caught the eye.
Calbee set up a plant in north-east Wales in 2015 and has, in recent years, been named in the reported runners and riders in the races to buy two other UK snacks businesses – KP Snacks and Tyrrells.
The company, in which PepsiCo owns a stake, acquired Seabrook from Lloyds Development Capital, a subsidiary of the UK banking group of the same name, which bought the Yorkshire-based crisp maker in 2015.
The deal will give Calbee a business that has built a presence in select international markets including France, Spain and China but, perhaps more importantly with Brexit on the horizon, extends its manufacturing network in the UK.
Two deals announced four days apart by Ireland-based companies also attracted headlines. On 15 October, Greencore revealed its exit from the US after a decade, with the sale of its operations there to Hearthside Food Solutions for US$1.07bn – but more on that below.
Four days earlier, Glanbia unveiled its latest acquisition, snapping up SlimFast for $350m from US private-equity firm Kainos Capital.
SlimFast had been in Kainos Capital's ownership for four years, with the buy-out house having acquired the company from Unilever in 2014. At the time, financial details were not disclosed. What is in the public domain is what Unilever had paid for the diet brand back in 2000 – $2.3bn.
Analysts covering Glanbia appeared to welcome the company's move for SlimFast. "Those with long memories will recall Unilever's unhappy ownership of the asset. But this is now a much smaller and more focused business, being acquired on a more sensible mutliple," Jefferies analyst Martin Deboo said.
Other notable moves in October included Kraft Heinz sealing the disposal of some of its consumer brands in India, with local group Zydus Wellness paying INR46bn ($625m) for a clutch of assets including children's milk drink Complan and Sampriti ghee.
Meanwhile, in Ireland, two of the country's largest dairy co-operatives – Lakeland Dairies and LacPatrick Dairies – saw their farmer members back their plans to merge and create the second-largest processor in the market.
It would also be remiss not to mention one deal that did not quite qualify to be included in our index as there was no change in majority control but which was nonetheless a notable investment.
Hilton Food Group, the UK-based international meat processor, continued its expansion into other forms of protein with a move for a business that, while also in meat, also has interests in the meat-free market.
London-listed Hilton acquired a 50% stake in Netherlands-based Dalco Food, which has a product line including chicken nuggets and meatballs but also meat substitutes such as vegetarian burgers.
In October 2017, Hilton made a lateral acquisition by buying seafood business Icelandic Food Group.