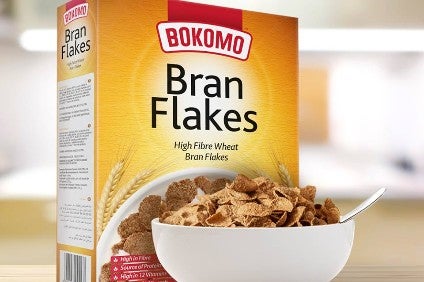 Andy Coyne looks in-depth at PepsiCo's move to buy South Africa's Pioneer Foods Group.
A few eyebrows were raised at the end of last week when US food and beverage giant PepsiCo announced it was buying South Africa's Pioneer Foods Group for around ZAR24.4bn (US$1.7bn).
Nevertheless, PepsiCo has long-stated ambitions to further its already substantial international reach and the purchase of Pioneer, a large, branded and commoditised food supplier in South Africa, gives its additional bulk in a relatively developed home market in the short term and a "beachhead" from which to press on into the emerging markets of sub-Saharan Africa in the medium to long term.
Johannesburg-based Pioneer has joint ventures in Namibia, Botswana, Kenya and Nigeria, a part of the world PepsiCo describes as "a key market for future growth". (One of the ventures is Weetabix East Africa, a business marketing breakfast cereals in the region. Pioneer's partner in the venture is Weetabix, one of PepsiCo's breakfast-cereal competitors in the UK and owned by US peer Post Holdings).
PepsiCo said the acquisition of Pioneer would boost its manufacturing and go-to-market capabilities, "enabling scale and distribution". The company's chairman and CEO, Ramon Laguarta, for whom this is the first big deal since he took on the role last year, said: "Pioneer Foods represents a differentiated opportunity for PepsiCo and allows us to immediately scale our business in Africa. Pioneer Foods forms an important part of our strategy to not only expand in South Africa, but further into sub-Saharan Africa as well."
From a Pioneer perspective, on paper a deal would see it gain the advantages of being owned by one of the world's largest food and beverage companies.
Tertius Carstens, Pioneer's CEO, said: "As part of PepsiCo, we will have greater scale to expand our leading brands, greater capital to invest in local agriculture and people, greater access to leading global capabilities and a partner committed to taking our company to even greater heights."
Pioneer operates mainly in South Africa, across wholesale, retail and trade channels. The company has three main divisions. The largest by revenue (accounting for more than half of sales in Pioneer's most recent financial year) is Essential Foods, which manufactures products like wheat, rice and maize – items that could prove useful for a new owner offering snacks brands such as Nik Naks, Lays, Doritos and Doritos in South Africa.
The second-largest by sales – Groceries – sells more value-added products such as breakfast cereals, condiments and long-life juices under brands like Weet-Bix, Wellington's and Ceres.
Pioneer, meanwhile, exports to more than 80 countries. In the group's last full fiscal year, its international division represented 16% of the group's revenue and 18% of its operating profit (before items of a capital nature and adjusted M&A and a black-economic empowerment scheme).
The international arm is mostly an export business but the division has two bakeries in Nigeria, plus breakfast-cereal and fruit-snacks operations in the UK, where Pioneer's range of products includes granola brand Lizi's and children's snack brand Fruit Bowl, both acquired through recent acquisitions.
The difference in scale between the acquirer and the acquired is marked. PepsiCo generated more than $64bn in net revenue in 2018 whereas Pioneer posted revenue of ZAR20.15bn, or around $1.45bn, in its last full financial year, which ran to 30 September 2018.
In May, Pioneer reported its latest half-year figures, covering a period that ran until the end of March. Revenue was up 12% at ZAR11.04bn. However, the story is less impressive when it comes to profits.
Adjusted operating profit – which took in operating profit "before items of a capital nature" – fell 23% to ZAR729m amid higher raw-material costs and a "material" increase in trade investment to support promotions. Pioneer's headline earnings slid 14% to ZAR509m.
While revenues rose across each of Pioneer's three divisions over that six-month period, segmental operating profit from Essentials and Groceries fell, with the former hit by higher maize costs and the latter affected by costs linked to the recently-integrated Wellington's business and "material growth" in trade investment more broadly.
A look at Pioneer's last five financial years suggests a picture of volatility in both revenue and profits amid pressure on consumer spending in South Africa and the effects of volatile weather conditions.
Pioneer described its latest set of half-year results as "a credible top-line performance in the significantly constrained local consumer market with consequent competitive pressures".
The company said revenue expansion was driven by "sound volume growth in key product categories" such as bread, wheat, rice, beverages (long-life fruit juice), cereals in the UK and sausage rolls in Nigeria. It added that volume declines in maize and cereals constrained further revenue growth.
There is some disagreement about whether the price PepsiCo paid was a good one. In its acquisition announcement on Friday (19 July), the Frito-Lay and Quaker owner said it had struck an agreement to buy Pioneer from its owners – including Zeder Investments, which has a 28.6% stake – for ZAR110 a share. PepsiCo said the offer represented a 56% premium to the 30-day volume-weighted average share price before a mystery statement from Pioneer last Monday of talks that could have affected its share price. The acquisition value implies PepsiCo is to pay approximately 11 times Pioneer's 2020 fiscal year consensus EBITDA. The deal will be funded through a combination of debt and cash.
An independent board at Pioneer – which is listed on the Johannesburg Stock Exchange – recommended investors accept the offer, which already had the support of 52.9% of shareholders, including Zeder. Subject to that shareholder vote, certain regulatory approvals, and other customary conditions, the takeover is expected to be finalised by the first quarter of calendar year 2020.
There appears to be value to be had in the South African market as far as buyers are concerned. Local market watchers note South African stocks in this sector are cheap as food producers and retailers have had to operate in a challenging environment of late with input costs having risen sharply while consumer buying power remains constrained.
Analysts in South Africa seem to think PepsiCo has got a good deal, with some arguing perhaps too good from a local perspective.
Independent analyst Anthony Clark, quoted in the country's Business Day newspaper, said PepsiCo was buying "a great company with strong brands at the lowest ebb of its earnings cycle" and ahead of an expected earnings recovery. He pointed out the offer price was also less than half of Pioneer's 2015 highs of more than ZAR210 a share.
Clark said Pioneer would benefit from having a "rich parent" that could "take it to the next level" but claimed Zeder was "selling the family silver".
In a tweet Clark said: "History lesson for those who think ZAR110 is a good price for Pioneer Foods. The 56m PFG shares came from ZAR99-a-share bid five years ago for OTC-listed Agri Voedsel. A ZAR11 return for five years is not great and I think selling family silver on the cheap."
History lesson for those who think R110 is a good price for @PioneerFoodsSA $JSEZED Zeder Investments

The 56m #PFG shares came from a R99 as share bid 5-years ago for OTC listed Agri Voedsel.

R11 return for 5 years is not great & I think selling family silver on the cheap

— @Smalltalkdaily Research (@smalltalkdaily) July 19, 2019
Clark is referring to the way Zeder gained its stake in Pioneer, via an acrimonious bid for local agricultural machinery business Agri Voedsel in 2014.
Publicly-listed Zeder, a Stellenbosch-based investment company that specialises in acquiring shares in companies operating in the agricultural and food-processing sectors, will use its part of the transaction fee to pay down its debt and to fund future investments.
In a stock-exchange filing, Zeder said it supported the PepsiCo deal as it did not want to "stand in the way of Pioneer Foods and its growth objectives". It also argued the offer "will release value for shareholders and represent an attractive return on investment".
Fellow South Africa-based retail analyst and consultant Syd Vianello also thinks PepsiCo has got something a bargain. He tweeted:
Don't be surprised if more clever foreigners buy SA assets on the cheap. For PepsiCo $2bn is a pittance, they also need milled maize to make some of their snacks and clearly Simba has delivered outstanding returns over past 20 years & taught them a lot about SA.

— Syd Vianello (@Siddels1000) July 19, 2019
Meanwhile, Delphine Govender, an analyst with Cape Town investment group Pepetua, said: "Market participants shouldn't be surprised when these kinds of corporate actions happen when decent cash-gen businesses get sold down on short/med-term earnings uncertainty."
However, news organisation Bloomberg quoted Peter Takaendesa, a money manager at Cape Town-based Mergence Investment Managers, as saying: "No-one knows how long this downturn was going to last, or how long it would take the share price to go back to ZAR110, which is what PepsiCo is offering."
While Pioneer's shares jumped more than 30% after Friday's announcement, PepsiCo's stock closed down more than 2% (although at the time of writing, it has inched back up 0.2% today).
On Wall Street, Sanford Bernstein analyst Ali Dibadj said the transaction "strategically makes sense", adding: "Although South Africa's economy remains challenged, having a bigger foothold in the continent overall makes sense to us." That said, Dibadj said Sanford Bernstein did "wonder whether the price was right".
Over at Wells Fargo, Bonnie Herzog, another analyst covering PepsiCo, gave warmer praise. "We believe the acquisition checks a number of key boxes for PepsiCo, including expansion into a key emerging market geography – as Pioneer provides it with a beachhead not only in South Africa but also further into sub-Saharan Africa – and [giving it] a portfolio of well-established local brands," she said. "Importantly, PepsiCo views the acquisition as 'highly complementary' to its existing portfolio and believes it can boost Pioneer's existing manufacturing and go-to-market capabilities, driving both scale and distribution gains."
Herzog explained that while Wells Fargo does not see the deal as transformative, it views it as an "exciting long-­term investment opportunity", similar, she said, to PepsiCo's move for SodaStream last year)".
Wells Fargo estimates PepsiCo generates $500-600m in sub-Saharan Africa and says the company's sales in the region will be around $2bn following the close of the acquisition.
Pioneer's standing in South Africa and sub-Saharan Africa could give PepsiCo that platform it is looking for to boost its presence in the region. The prospective new asset has brands that are household names in South Africa and a broad geographic presence outside its domestic market.
However, while PepsiCo has moved for Pioneer at a time when the South African company's share price is on the cheap side, its valuation has been depressed by the challenges consumer-goods companies are facing in its home market.
Some local analysts argue PepsiCo has got something of a steal but the US giant will not find the going smooth navigating a challenging operating environment in South Africa, while trying to push further into the wider region.