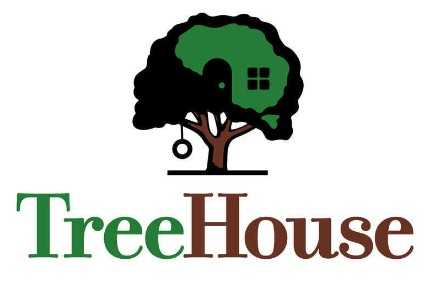 TreeHouse Foods lowered its full-year earnings forecast, sending shares in the US own-label supplier tumbling. The company said it was forced to cut its outlook due to a weaker-than-expected performance from the private-label business it acquired from US peer ConAgra Foods earlier this year. just-food takes a look at what has gone wrong – and what action TreeHouse is taking to right itself.
Outlook lowered
TreeHouse Foods cut its full-year adjusted earnings forecast to US$2.80-$2.85 per share from $3.00-$3.10 when it delivered its third-quarter results yesterday (3 November). The news hit the US private-label group's share price, which closed down over 19% on the day before.
Detailing the revised guidance, TreeHouse placed the blame on the performance of the private-label business the company acquired from ConAgra Foods in February. Speaking on a conference call with analysts, TreeHouse CEO Sam Reed said the revision was the consequence of a "miscalculation" regarding "internal issues" and was not indicative of "market conditions or organisational capability".
"We had underestimated the heavy burden that the acquired private brands team would bare under the combined weight of the TSA [transitional services agreement], IT conversion, integration, operating company reorganisation, and ConAgra's dissolution. Simply put, we inadvertently overloaded the newly acquired team with an administrative workload, and it interfered with their day jobs and distanced them from the private-label marketplace," he suggested.
A tale of two TreeHouses
According to Reed, this "miscalculation" can be seen in the "dichotomy" between the performance of TreeHouse's legacy private-label business and the acquired assets.
During the third quarter, TreeHouse's Bay Valley retail units posted an almost 5% unit volume gain, the best performance for eight quarters, with almost 70% of legacy products – not just coffee – showing positive trends. Operating income from this business saw an 80 basis point improvement, the group revealed.
In contrast, the former ConAgra business saw its volume drop 3.1% under "exactly similar market conditions", Reed noted.
"Both segments operated proficiently, especially in customer service and order fill rates. While there were various category and customer puts and calls in play, our team's assessment is that our current performance reflects, to a large extent, a self-inflicted wound," Reed conceded.
Integration 'going well'
Despite the issues at private brands, TreeHouse insisted the integration of the business, which essentially doubles the size of TreeHouse's operations, is "on track".
Rachel Rothe Bishop, TreeHouse's chief strategy officer, said the company has hit "each of our major milestones to date". This includes the opening of an office in Omaha, the roll-out of an integrated benefits plan the roll-out of SAP, which she described as an "enormous undertaking".
"We have hit all of our milestones thus far without impacts to our customers or to our operations. The work required to carve-out each plant varies, based on the legacy system at each location from a simple order to cash conversion to a more complicated full plant transition. We have completed three of our six full plant conversions required for the carve out as of today, with one more scheduled for later this month, and the remaining two set for the first-half of 2017. The remaining plants require only the simpler order-to-cash conversions that we will execute throughout 2017. We continue to have confidence that we're on track to exit the TSA as planned at the end of January 2018."
Exiting the TSA, or transition services agreement, with ConAgra, is a key objective for TreeHouse. The agreement, which will run for two years, is necessary because the acquired unit is a 'carve-out' of ConAgra and the purchase price does not include many of the functional support capabilities you would expect to gain if acquiring a standalone business. The cost of the TSA will stand at around US$50m in the first year alone – so developing TreeHouse's own infrastructure is a must.
So, what went wrong?
As TreeHouse has grappled with operating and functional integration, the company decided to maintain separation between private brands and the legacy business as it brought support functions under one roof.
"This approach has served us well, as we now have a deeper understanding today of the categories and processes within the private brands organisation and are beginning to leverage some of their best practices within the legacy TreeHouse system," Bishop suggested. "Our functional teams are also aligned and nearly ready to transition into the unified operating company in 2017," she continued.
However, this idea of parallel businesses has been "challenging" for the sales team, who are working to bridge the different processes and units to present a "united front to our customers", the strategy chief revealed.
"That impact is being seen in our top-line shortfall of the private brands business and felt by our teams," she said.
Dennis Riordan, TreeHouse's former CFO who – it was revealed yesterday – will stand in as president of the group, went a step further to suggest that in the process of integration the company had taken its eyes off the prize.
"We may have been too removed from our day-to-day sales activities and customer coordination. We believe this is the case, because we've not been losing customers, and in fact we continue to make inroads, albeit small right now, toward securing new business. However, we have experienced sales challenges that we believe are the result of not having enough attention on programmes and merchandising that could have and should have generated incremental sales opportunities at existing accounts. In other words, our goal of exceptional quality on integration activities has likely caused us to take our eye off the ball of great sales execution."
Time for plan B
Having identified this issue, TreeHouse is moving to address the problem in its sales team.
The company has designed its operating and go-to-market structure for 2017 to give its teams "the alignment they need to sell more effectively", Bishop claimed. "In this structure, each division will have a dedicated sales force of experts in their category, able to bring deep category expertise and the advantage of the full TreeHouse scale to our customers."
Reed added: "We plan to reorganise our several operating companies into a single united customer facing approach, realigning our teams from their present sales channel orientation to a product category basis. Five divisions: baked goods, beverages, condiments, meals and snacks, will be formed as frontline business units, each engaging our customers across all channels with a market basket of closely related products sold in the same aisle rather than the entire TreeHouse cornucopia."
By adopting a more category-centric approach to sales, TreeHouse hopes that its sales teams will be able to dig deeper in their specific areas of expertise.
Management shake-up
Announcing the third-quarter shortfall, TreeHouse also revealed some key management changes. Notably, the company said its COO, Chris Sliva, has resigned to "pursue another opportunity". Riordan, who had been planning to retire as CFO, will delay his plans to exit the company in order to step into the breach as president on an interim basis. Meanwhile, Matthew Foulston, currently chief financial officer of Compass Minerals International, will take over as finance chief.
The company is mounting a search for a permanent president to join the group.
Reed insisted that the exit of Sliva was not related to the under-performance of TreeHouse's business in the period. "I'd say they are coincident of course," he said. "The plan that we'll implement over the next remainder of this year was one that our entire team developed and Chris was a major part of that."
The market was, however, unimpressed. Andrew Lazar of Barclays Capital said he expects shares to be "very weak" given the management changes were piled on top of a cut in TreeHouse's outlook and Q3 miss.
SIG analyst Pablo Zuanic speculated Sliva had expected to be appointed CFO and was not impressed with the company's decision to make an outside appointment with an auto-industry background. "The latter is not good for a company going through a massive integration after doubling the total size of the business with the ConAgra private-label deal," he suggested.
How long will recovery take?
Reed said TreeHouse expects to have ongoing challenges in the fourth quarter, hence the full year downgrade to forecasts. However, he was relatively upbeat on the prospects for 2017.
"I think Q1 will put us back on track and so, we should see a quick turnaround. We're obviously going to be moving quickly through the fourth quarter to get the organisation solidified and in place and often running right away. And so, the goal is to get Q1 back on track and back into our expectations, which was originally to right the ship, level out the sales decline."
When TreeHouse announced the acquisition back in February, the group said it expects to turn a profit by year two. At the time, the company said it expects to return to an accretive earnings base in about six quarters. On a full-year basis, TreeHouse predicted the acquisition will be accretive in year two 55-70 cents per share. In year three, the group said it expects the acquired business to add $1.50-1.65 per share to the bottom line.
Reed shied away from confirming these targets were still achievable.
"The earnings projections we had were based on relatively flat sales for the years 2017 and 2018. So, I would certainly hope we have upside to that, based on what we're doing with the sales organisations, but I am not going to jump that far ahead yet and say, we'll realise those. But we do believe the numbers we said originally in terms of accretion were able to be accomplished and it's primarily because of our confidence that we should see better sales execution."