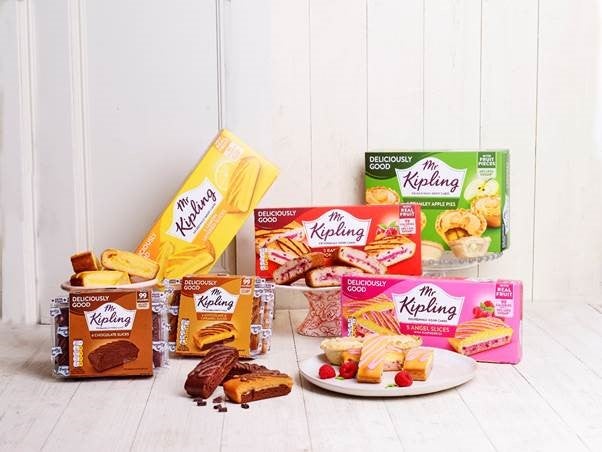 The launch of better-for-you snacks in the UK continues at pace, even as consumers struggle with a cost-of-living crisis and the Government holds back some of its new rules governing the promotion of foods high in fat, salt or sugar.
A number of major UK food manufacturers have developed and launched non-HFSS (high in fat, salt or sugar) lines in recent months. Arguably, there are three reasons for creating the products. It could be pure altruism; doing the right thing to encourage healthy eating and to tackle childhood obesity. Or, it could make commercial sense to meet consumer demand. Manufacturers may have seen a gap in the market they can exploit by reconfiguring an existing product or launching something new.
Or snacks firms could be forced down this route by an increasingly tough regulatory regime in the UK, which punishes products judged to be unhealthy. And, of course, it could be a combination of the above.
But recent economic and political developments in the UK have caused questions about whether manufacturers should be ploughing time and resources into a non-HFSS product development strategy.
The cost-of-living crisis
The picture, as far as the UK is concerned, however, has become blurred by a couple of factors. A cost-of-living crisis is causing everyone to look at their household budgets and better-for-you products often carry a price premium. Might they become a nice-to-have rather than a must-have?
And, while the UK government's plans to restrict how and where non-HFSS products (including snacks) can be sold have not gone away, elements of the planned new regulations have been kicked into the long grass. That's partly because the Government has other priorities and partly, one suspects, because it is probably not seen as the right time to lecture cash-strapped consumers about their food habits.
How well do you really know your competitors?
Access the most comprehensive Company Profiles on the market, powered by GlobalData. Save hours of research. Gain competitive edge.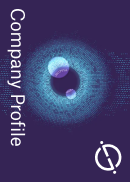 Company Profile – free sample
Thank you!
Your download email will arrive shortly
Not ready to buy yet? Download a free sample
We are confident about the unique quality of our Company Profiles. However, we want you to make the most beneficial decision for your business, so we offer a free sample that you can download by submitting the below form
By GlobalData
All of which begs the question, will non-HFSS snacks continue to thrive?
Well, new product activity this year suggests manufacturers are betting demand for better-for-you snacks will persist.
In April, Premier Foods claimed a category first by launching Mr Kipling Deliciously Good – a better-for-you range of Mr Kipling cakes and pies. The cakes contain 30% less sugar and up to ten times the amount of fibre than standard Mr Kipling ranges and have as few as 99 calories per portion.
Premier said the products are part of its "ESG strategy" to support healthier lifestyles by more than doubling sales of its healthier products.
Explaining the thinking behind the launch, William Bolton, Premier Foods' head of research and development, told Just Food: "Consumer demand for healthier snacks and treats has been on the rise for a while now. Not only are we seeing growing demand for nutritious meals and snacks, people are increasingly looking for healthier ways to treat themselves. In fact, 73% of shoppers told us they wanted healthier cake options."
Often reformulated, better-for-you versions of existing, and popular, snacking items are criticised for removing flavour alongside unhealthy ingredients but Bolton said its new Mr Kipling range – which took three years to bring to market – has performed well in taste tests.
"The cornerstone of creating new products, and particularly baked goods, is the functionality of ingredients – for example, oil or butter – which contribute significantly to products' taste and feel. When developing new, healthier treats, utilising innovative new processes, ingredients and technologies are key to retaining these characteristics," he says.
"We've been honing our expertise in healthier innovation for years now and our learnings from our first better-for-you range gave us the knowledge to build and improve on our healthier cakes."
Planned HFSS legislation
Premier's launch was followed a month later by Mars delivering a non-HFSS Triple Treat bar series across its Snickers, Mars, Galaxy, and Bounty confectionery ranges.
The company said the bars – lower in calories than existing products and based on ingredients including date paste – had been developed as HFSS-compliant in response to the Government's planned legislation targeting reductions in fat, sugar and salt within snack products.
However, the launch came just days after the Government announced a delay in banning promotional deals across HFSS foods and drinks, marking a major U-turn in its anti-obesity strategy.
Restrictions on where HFSS products can be promoted in-store – barring locations such as checkouts, store entrances and the ends of supermarket aisles – came into force this October as planned. However, the curbs banning adverts for junk food on television before 9pm and paid-for adverts online have been delayed until January 2024. Meanwhile, a ban on buy-one-get-one-free deals for unhealthy snacks has been pushed back by a year to October 2023.
The delays, the Government said, are a response to consumers already having to deal with a cost-of-living crisis that has seen retail prices spiral in recent months. And given that there is no end in sight to that crisis, it was revealed in September – much to the chagrin of anti-obesity campaigners – that a Government review could push those dates back further. That review emerged under the short-lived tenure of former UK Prime Minister Liz Truss. Her successor Rishi Sunak has made no public comment either way and there has not yet been an indication of how he views the issue.
Health consciousness
For all the uncertainty around the UK's legislative agenda, market watchers believe there is an underlying consumer trend manufacturers must follow and that non-HFSS products could leverage.
John Stapleton, a food business entrepreneur who built up and sold UK brands New Covent Garden Soup Co. and Little Dish, says: "Lots of research shows consumers want to eat more healthily. Despite pressure on price, people are still very conscious of health.
"The HFSS legislation is stuttering a bit but it has seen a focus on health from brands coming to the fore. It would be a great shame if the legislation is not going to go through but I think the cat is out of the bag now on the discussion around the need for HFSS legislation. If you remove the stick, a lot of the effectiveness is reduced but a lot of the hard work has been done. That train has left the station."
He also underlines how demand for better-for-you snacks pre-dates Covid-19, which drove increased consumer interest in the links between diet and health. "Covid was a catalyst but there was a huge awareness of childhood obesity and an awareness well before Covid about the consequences of a bad diet on poor health. Covid just put it front and centre of the agenda and it hasn't gone away."
Stapleton, who has also co-founded food industry accelerator Mission Ventures, says a lot of the innovation has been driven by SMEs but notes how there has been a response from larger manufacturers. "Innovation is being unlocked. 15% of all sales go into small brands. Retailers are taking note of this and are trying to align innovation, health and commercial targets. Purchase patterns in some stores have followed that," he says.
"Some people would be very cynical about them [big companies] trying to protect sales but it's all for the greater good. Sustainable products mean the need for reformulation and the big guys are reacting to that.
"The issue here is to create healthy, tasty products that are accessible to a large part of the population. It's difficult to get right but it can be done. Healthy doesn't have to mean premium price. It is achievable."
Another sector watcher, Hamish Renton, managing director at UK-based international food and drink consultancy HRA Global, sees no sign of healthy snacks going away anytime soon.
"This [better-for-you product creation] is a continuation of a trend that has been around for the last 30 to 40 years. We are always trying to find a low trade-off way of living a skinnier life," he says.
Renton agrees that, although Covid concerns have eased, health will remain at the forefront of consumers' minds but he takes the view reformulation is an easier route for a manufacturer to go down on non-HFSS products than creating a brand new line.
"It's easier to make something better-for-you if it's based on something you make anyway. You just have to vary the proportions and it can be cost-engineered as it's simpler to make," he says.
As for the regulatory pause, he sees this as a temporary halt. "If they do bin it, the people who have just sat back and done nothing will win," he says. "But as a business, you have to assess the ongoing threat. It is going to happen."
Growing market share
Sally Ball, strategic insight director for nutrition and the public sector at market research company Kantar, says healthier products are, in the main, gaining sales in the UK. "Largely we have seen the healthier stuff growing in share in the category and growing at a faster rate. It's not much of a surprise because there has been so much activity," he notes. "We've seen health as a motivation for consumers for a really long time."
She takes Renton's point about larger firms reformulating their products being an obvious thing for them to do to satisfy demand but suggests "there are also brand perceptions which they have to overcome", something that could give the likes of Mars and its new Triple Treat range pause for thought.
On the regulatory pressure to comply, she says: "If the legislation was overturned and dropped, it wouldn't get as much focus from manufacturers and retailers but the underlying consumer demand would still be here."
PepsiCo is another major player that has reformulated some of its snacking products in the UK. The company has changed the recipes for its Walkers Baked and Doritos Dippers products to meet the non-HFSS criteria, while its PopWorks puffy snack range now has three flavours that are non-HFSS.
The US giant is, of course, the owner of major UK snacks brand Walkers but the company has an ambition that, by 2025, half of the brand's snacks sales will come from products that do not classify as HFSS or from products sold in portions of 100 calories or less.
PepsiCo is investing GBP35m (US$40.5m) into the project over the next three years. Fiona Tomlin, chief marketing officer for the company in the UK and Ireland, says: "We've taken action over the years because we believed that it was the right thing to do – and our portfolio transformation is a continuation of this, forming part of PepsiCo Positive, our strategic end-to-end transformation plan with health and sustainability at the centre."
On that awkward question about whether the reformulated products taste as good as the originals, Tomlin says: "We firmly believe that choice should never come at the expense of flavour, and this is something consumers will not compromise on. As such, we're using flavour technology that uses new ingredients to replace the salt and help rebalance the flavours, but the finer details are a trade secret so we can't say much more. Our new range shows that less salt can still be just as tasty."
She pointed to taste testing that showed eight out of ten consumers felt that the Walkers Mild Cheese and Onion "exceeded expectations for a crisp with 45% less salt and highlighted that there was no perceived taste compromise".
Tomlin denies PepsiCo is simply reacting to a tougher regulatory environment. "We had been on a transformation journey of creating smarter snacking choices long before the regulations were initially raised by the Government," she says.
Bolton at Premier Foods, though, doesn't see this focus on better-for-you and non-HFSS as necessarily meaning a reduction in NPD around indulgent products.
"There will always be those special moments that call for true indulgence. Most recently, we launched Mr Kipling's first 'bite-sized' treat under the Signature Collection range in response to the growing demand for affordable, sharable snacks and treats as people continue to entertain at home," he says.
"We expect this to continue, along with the need for better-for-you snacks, and our product ranges will reflect this."
Just Food analysis: A chill, not a freeze: the impact of inflation on indulgent snacks