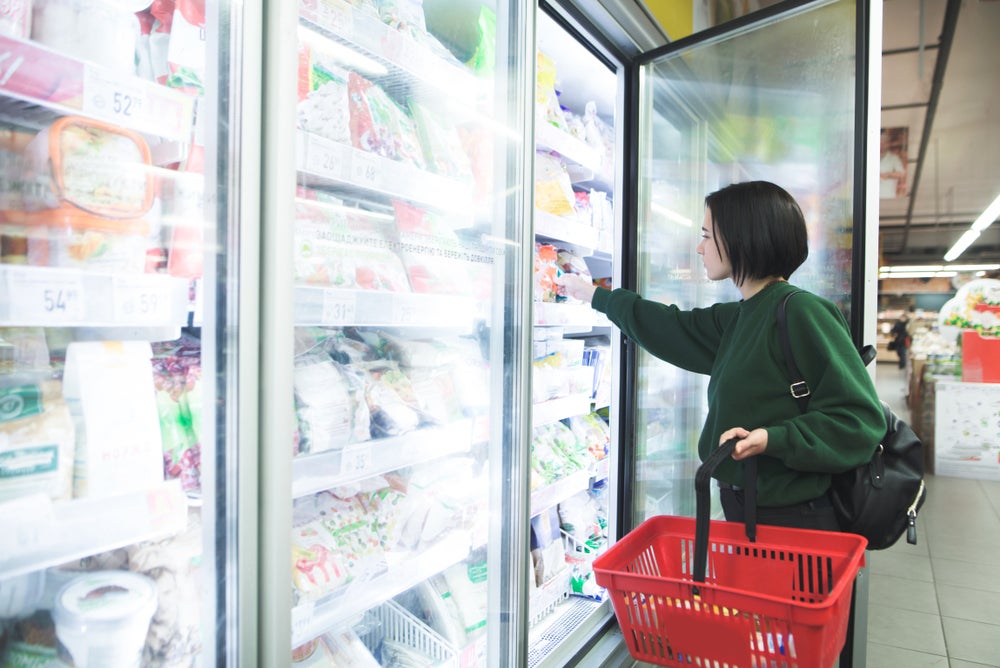 Significantly over-processed foods are one of the most significant nutrition problems faced by people and governments in countries all around the world, argue some food experts and academics.
But while the case against ultra-processed foods (UPFs) is gaining momentum, will it result in change?
It's not food – it's an industrially produced edible substance, which is associated with obesity, heart disease and a host of other medical issues, it is claimed.
However, some experts believe this is unhelpful framing, the negative noise around this type of food is misplaced and there is a place for it in people's diets.
The only thing for certain is that when it comes to UPFs people don't sit on the fence. They are either good or bad. And in recent years there has been a gathering body of academic evidence that suggests UPFs are bad for people and are significantly contributing to the growing global obesity crisis.
Media coverage
Although there has been a lot of recent media coverage surrounding UPFs and the health damage they can cause they are not a new concept. The classification was introduced by Brazilian nutritionist Carlos Monteiro in the late 2000s. His research work would later form the basis of the NOVA classification system.
How well do you
really

know your competitors?

Access the most comprehensive Company Profiles on the market, powered by GlobalData. Save hours of research. Gain competitive edge.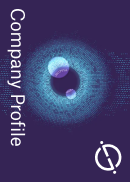 Company Profile – free sample
Thank you!
Your download email will arrive shortly
Not ready to buy yet? Download a free sample
We are confident about the unique quality of our Company Profiles. However, we want you to make the most beneficial decision for your business, so we offer a free sample that you can download by submitting the below form
By GlobalData
He identified four different categories of food processing: unprocessed or minimally processed, processed culinary ingredients, processed foods and ultra-processed foods.
Fruit, vegetables and meat are considered unprocessed; salt, butter and sugar count as processed culinary ingredients; tinned fruits and vegetables, salted nuts, tinned fish and cheese are classified as processed; and cakes, biscuits, pies and ready meals are ultra-processed.
Academics started looking more closely at UPFs in the aftermath of Monteiro's initial work, but in 2019 a nutrition researcher called Kevin Hall thrust the subject into the limelight when he published the findings of a study during which people who were given an ultra-processed diet ate about 500 more calories per day compared with people who ate a minimally processed diet and gained weight as a result.
"I think that was kind of the big moment where people really got their eyes open for the subject and then after that it's just been an avalanche of studies and interest," says Filippa Debentencourt-Juul, provost's post-doctoral fellow at New York University, who has undertaken a number of different studies into UPFs.
Controversial topic
She admits it's a controversial topic that's become politicised by some groups and the food industry has strongly pushed back against badging all UPFs as bad, arguing it's a more complex subject than it might initially appear.
For instance, a mass-manufactured fish finger is classified as an ultra-processed food that has a fairly low nutritional value, yet at the same time you can make a fish finger from a piece of freshly caught fish that's then breaded using crumbs from a sourdough loaf. You have the same end product, but two very different processes and outcomes. Likewise, a fresh carrot can go from unprocessed in its natural state, to processed if canned, and ultra-processed if it's included as an ingredient in a ready meal.
While there is a heated debate and some vagaries surrounding the classification of UPFs there is a growing body of academic evidence from studies undertaken around the world suggesting they are bad for people's health and well-being.
Debentencourt-Juul has undertaken research into the association between UPFs and health issues such as obesity and heart disease in Sweden and the US. The latter study looked specifically at the link between the consumption of UPFs and obesity and the evidence was damning.
"I found that there was a significant association between the proportion of all processed foods in the diet and the prevalence of [people who were] overweight and obese, the prevalence of abdominal obesity and also increased BMI and waist circumference. So basically, the more ultra-processed food somebody was eating, the higher the odds that they were overweight or obese, that they had abdominal obesity, and a higher BMI waist circumference," she says.
Link to increased calorie consumption
She did a follow up piece of research published in 2021 where she looked at the trends in consumption of UPFs in the US from 2001 to 2018 and found the entire population consumption of UPFs increased from around 53.3% of calorie intake to 57% of calories. Over the same period, consumption of minimally processed foods continuously decreased.
Like Debentencourt-Juul, Fernanda Rauber, post-doctoral fellow and researcher at NUPENS/USP in Sao Paulo, Brazil, has undertaken studies into the consumption of UPFs and their effects on the nutritional profile of diet and health outcomes, with a particular focus on the UK.
"So, first I used data from a national survey, that is a cross sectional study and we found that the higher consumption of ultra-processed food was associated with the prevalence of obesity in the UK population. I also used cohort studies that follow people over time and we found that higher consumption of processed foods were associated with the incidence of obesity – people developed obesity over time," she says.
Health issues
And it's not just the growing global obesity problem UPFs are contributing to. Researchers have drawn connections between eating too many UPFs and health issues such as heart disease, hypertension, type-two diabetes, cancer, depression and inflammatory gastro-intestinal diseases such as Crohn's.
"Although these observational studies cannot prove that ultra-processed food cause these health problems – we call these cause and effect relationships because other factors in people's lives may explain the increased risk of disease – the association between ultra-processed food and negative health outcomes is consistent in research conducted globally, in different countries," says Rauber.
While many people might think the high consumption of UPFs is only a problem in countries in the West, where they account for more than half of all calories eaten in places like the UK and the US, other countries in other parts of the world are catching up fast.
UPF exposure on the rise
As Mark Lawrence, professor of healthy and sustainable food systems at the Institute for Physical Activity and Nutrition at Deakin University in Australia, explains: "UPF exposure is particularly high in North America, Europe and Australia, where typically more than half the dietary energy is derived from UPFs. [But] we are now seeing a rapid increase in UPF exposure in the diets of populations throughout Asia, the Middle East and South and Latin America. This rapid increase in exposure is associated with a rapid transformation of traditional food systems and a rapid nutrition transition."
This has been caused by what Duane Mellor, senior teaching fellow and Aston Medical School lead for nutrition and evidence-based medicine at Aston University in Birmingham, UK, says is the 'McDonaldsisation' of our food system.
"It's not that everyone's eating McDonald's, but everything's become homogenised. So we are losing these individual food cultures and cuisines as the demand for everyone to work in a household, alongside the unequal distribution of household tasks – basically, women are going out to work and they are still expected to cook. So you've got less people who are able to spend time cooking."
So what is being done to combat the UPF problem? Some South American countries such as Uruguay, Brazil, Ecuador and Peru have issued guidelines urging citizens to give UPFs a wide berth. Chile has gone one step further and added UPF warning labels to food.
"I think this is crucial because these national guidelines on food and nutrition, guide all the actions and public policies that need to be implemented to limit or even reduce the consumption of processed food," says Rauber.
Call for restrictions
"This includes promoting healthy food environments in school, for example, including putting restrictions on unhealthy foods for children. It's what happened here in Brazil, because we have these personal dietary guidelines and now we also have a lot of other policies and actions that use this recommendation to avoid ultra-processed foods."
Mellor believes that to tackle the issue effectively we need to go one step further and look at the whole food system.
"We need to be a bit smarter and we need to actually put levers in place – so that's not just taxation and putting a few extra pence on sugar in soft drinks," he says.
"It's putting in place measures that support foods that are good for you and good for the planet to be grown and decrease the stuff that we need less of in our diet. And then that needs to filter through the food chain and encourage manufacturers to make healthier food."
A need for education
It's a view shared by Cathy Cliff, policy adviser on campaigns at the UK's Soil Association. She says the focus shouldn't be on demonising individual foods – it should be on educating people about their overall consumption and dietary patterns.
"UPFs dominate our diets in this country and in some other countries and this seems to be causing – and we have a lot of evidence now published in the scientific literature – significant health concerns and that's kind of across the board. Almost every part of our body seems to be impacted by where these foods dominate our diets," she says.
"We need guidance to encourage people to eat fewer UPFs and more minimally processed foods. We're even calling for a percentage reduction target from the government for ultra-processed foods and the French government has already done this."
Lawrence agrees and says it should be a food and nutrition policy priority to provide recommendations on the risks associated with exposure to UPFs in national government guidelines. He adds there is an "urgent need for regulatory interventions to transform ultra-processed food systems to healthy and sustainable food systems".
While there is lots of noise surrounding UPFs at the moment, at the end of the day the problem is a pretty simple one for Elling Tufte Bere, professor of public health at the University of Agder in Norway.
The precautionary principle
"The main issue I think with ultra-processed foods is that this is food we don't really need. We need processing in some degree to make food – e.g. cheese – and dishes – e.g. pizza – but ultra-processing is just a bit too much. If there is a slight chance that it makes us sick we should be aware. I like the precautionary principle."
It's a debate that is unlikely to be settled any time soon with more 'ultra-processed research' as Mellor calls it, due to be published in the coming months and years about the dangers of UPFs.
But given how reliant huge swathes of the global population have become on UPFs in their day-to-day lives – and particularly younger people – it's an issue that needs to be tackled head on before it leads to potentially even worse health outcomes for consumers in the future.