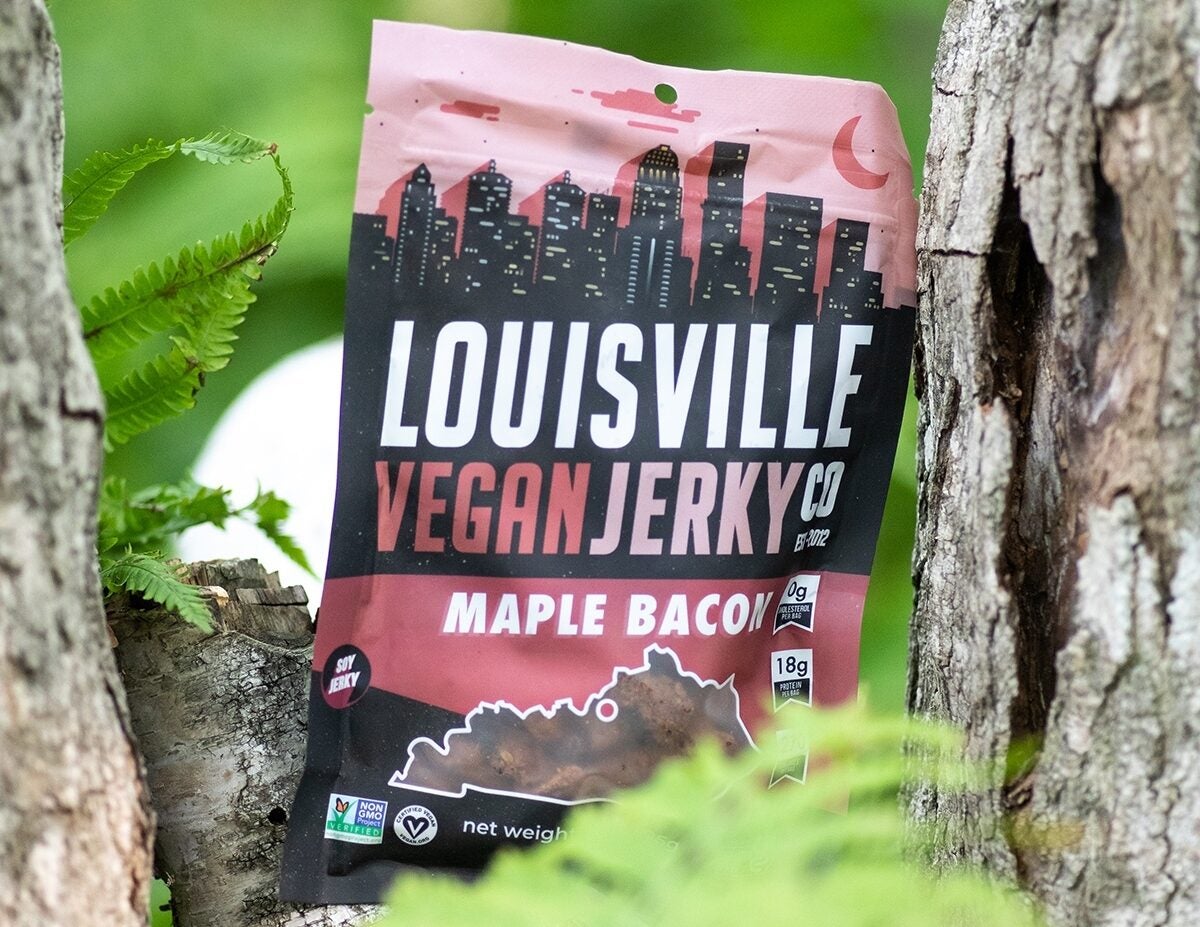 Can plant-based jerky really take off in the US? There is a smattering of brands offering plant-based alternatives to one of the signature snack products in the US but there remains uncertainty about how far the nascent market could grow.
Louisville Vegan Jerky Co. launched a soy variety in Kentucky ten years ago and has been growing at 10-20% a year. That's now plateauing in 2022, most likely linked to consumers cutting back on snacking as household costs rise, although founder Stanley Chase is confident sales will match last year's.
Pan's Mushroom Jerky in Colorado started out in 2006 but dates its roots back to a snack cooked up by US-based founder Michael Pan's Malaysian family. The business won US$300,000 from billionaire Mark Cuban two years ago on the TV series Shark Tank.
Theo's Plant-Based is a start-up in Chicago with a confirmed local listing for beetroot jerky in Whole Foods Market from January and national distribution on Amazon.
Also present in the fledgling category are traditional beef-jerky makers like Krave and Country Archer Provisions, although peers Jack Link's and Conagra Brands-owned Slim Jim appear to have either made their own moves or rowed back after dipping their toes in the water.
No matter how many entrepreneurs and food companies are getting into the category, plant-based jerky is unlikely to take a significant slice out of beef jerky. John Baumgartner, a US-based managing director at Japanese investment bank Mizuho Securities, estimates the latter is worth $5bn.
How well do you really know your competitors?
Access the most comprehensive Company Profiles on the market, powered by GlobalData. Save hours of research. Gain competitive edge.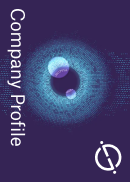 Company Profile – free sample
Thank you!
Your download email will arrive shortly
Not ready to buy yet? Download a free sample
We are confident about the unique quality of our Company Profiles. However, we want you to make the most beneficial decision for your business, so we offer a free sample that you can download by submitting the below form
By GlobalData
Aaron Brodkey, who joined Theo's founder, chef Theo Mourad, earlier this year from plant-based investor Big Idea Ventures in New York, doesn't have exorbitant perceptions for the business' sales as it prepares for a full production run with a manufacturing partner in November.
The start-up has so far concentrated on farmers' markets and select retail stores in the Chicago area ahead of the Whole Foods launch in the Midwest.
"We're not looking to do millions of dollars in sales," co-founder Brodkey tells Just Food. "I would say it's in the six-figure revenue and we see that growing over time."
Citing SPINS data, Brodkey says retail sales of plant-based jerky doubled to more than $20m last year in the US, excluding e-commerce.
"I don't think plant-based jerky is going to change the entire pace of the plant-based meat industry because it's a small segment. I think that there's potential for this category to move outside a niche and start taking more market share. I don't think it's going to be a billion-dollar industry but I definitely think there's room for it to grow to be a US$100m industry in the next five to ten years."
Beyond Meat jerky
A yardstick might be Beyond Meat, which formed a food and beverage venture with PepsiCo last year – The Planet Partnership – before launching pea and mung bean-based jerky in Walmart, Kroger, Albertsons and 7-Eleven convenience stores.
At best, Beyond Meat's 2022 'jerky' sales might reach circa $20m this year, roughly extrapolating Nielsen data provided by Baumgartner of $7.1m for the business in the second quarter and $7.6m in the third.
Beyond Meat's product is relatively pricey too, with one-, three- and ten-ounce bags launched earlier this year at $2.00, $5.29 and $14.99. While north of $10 might be a stretch for many consumers, the jerky is reportedly marketed at a discount to traditional beef jerky, where Jack Link's and Slim Jim dominate the market with shares of 35% and 19%, according to Baumgartner.
However, he has reservations about the sustainability of the distribution model and the level of demand. Beyond Meat is getting "pretty good distribution" through PepsiCo, he says, accompanied with a caveat: "The end market is not growing as quickly as they anticipated – you're not really seeing the in-store sales. The repeat sales are really disappointing."
Baumgartner describes plant-based jerky as niche, characterised by small, localised and regional brands. He adds with reference to Jack Link's and Slim Jim: "Those are your strong leading brands and you've got Beyond Meat selling at a 20-30% discount to these products and it's still not really where it needs to be velocity-wise. To me, it doesn't have the appeal to really break out of a niche market.
"The question is, can you really sustain that distribution if the repeat sales really don't seem to be all that strong? It feels like you're getting close to a peak. If that's the case, then maybe it ends up being a $20m or $30m a year business in the grand scheme of things, which, for the amount of resources and investment, is really not that big of a return."
As with other meat alternatives, taste and price are key in determining the success of plant-based jerky. But the snacking option has advantages and downsides over plant-based sides such as burgers and mince, or dairy or seafood free.
A snack is a snack whatever its ingredient composition, with potential appeal for plant-based jerky among consumers seeking diversity in choice, whether they are vegans, vegetarians and flexitarians, or meat lovers.
On the other hand, usage occasions are limited – an on-the-go protein snack or in-between meal supplement, a pick-me-up when out on a walk or to soothe an aching stomach on a travel trip.
Liza Darnell, the chief marketing officer at Planet Partnership, says Beyond Meat's jerky is targeted at a range of consumers – those eating animal-based jerky and those not eating jerky at all.
"We believe the great taste, convenience and accessibility of Beyond Meat Jerky is a great way to invite even more consumers into the plant-based category," she tells Just Food. "This, coupled with the broader nutritional and environmental benefits of plant-based protein, will continue to make plant-based jerky a compelling option for consumers who are looking to diversify their protein options."
Durability test
Yet plant-based jerky might also be susceptible to the widespread slowdown in the plant-based meat category in the US, including recent job losses at Beyond Meat, replete with a sales warning, and Impossible Foods cutting staff, too.
"Plant-based jerky is differentiated in that due to its convenient, ready-to-eat nature, it has more versatile usage occasions and can be easily enjoyed at home or on-the-go," Darnell counters.
Nevertheless, success is measured by sales and repeat sales and one has to question the durability and appeal of plant-based jerky. Approached by Just Food, a spokesperson for Conagra said the US snacks maker was no longer selling its Gardein brand of plant-based jerky, launched in the summer of 2020.
"Conagra didn't have the benefit of the PepsiCo distribution model and they had to have that product stand on its own, and the market really wasn't there for it," Baumgartner argues, estimating distribution "peaked" at 25%.
Country Archer opted to "pass on this opportunity" to comment for this article, while Krave didn't provide a response. Primal Spirit Foods, a vegan jerky maker in West Virginia, said via a spokesperson the "company is in the middle of a crossroad" and was unable to comment.
Meanwhile, a Just Food source in the US, declining to be named, said: "We like to be positive but don't really have many positive things to say about that sector."
Nicholas Fereday, a US-based executive director for food and consumer trends at Dutch investment bank Rabobank, has reservations, too, with the success of plant-based jerky peeling down to whether price and taste have been "nailed".
"Does it taste good enough to warrant repeat purchases? And is it priced accurately? Which to me should be at a discount to meat-based products to recognise it is a substitute product," he says. "If the taste is comparable and priced at a significant discount, then it might have a chance. Substitute products rarely achieve a double-digit market share unless they have near perfect functionality and are cheaper."
Quality barriers
Chase at Louisville Vegan Jerky says his soy product is "typically a little bit cheaper than beef jerky", ounce for ounce, or at least hovering around price parity. "We've always been a great impulse buy; our product moves way better when it's right next to the cash register," he adds.
Brodkey says Theo's beet jerky is around parity with grass-fed jerky, selling for $7.99 for a two-ounce bag. However, while the vegetable-based snack is nutritious and provides fibre, it falls short on protein – six grams versus an estimated 20 grams for beef jerky, he concedes.
"We're looking to be not just a jerky but a functional snack that people can use to get satiated," Brodkey explains. "I think one thing that a lot of these big brands have missed is really focusing on healthy, organic, minimally processed plant-based jerky.
"What I was seeing at Big Idea Ventures was there's demand for better-for-you, plant-based products and most plant-based jerky were processed, high in sodium and ingredients that people don't really want to eat. We think we can bite off enough to turn it into a sustainable business."
Chase shares a similar perspective, arguing texture is what's important when it comes to chewing on plant-based jerky and says his whole soy-bean product delivers, as opposed to "bigger [manufacturers'] products that have a lot of stuff going on with the extrusions and the mixtures".
He says jerky is "really big" in the state of Kentucky in terms of consumption with even meat eaters attracted to his plant-based variant, although the business has nationwide distribution with Whole Foods.
"We started doing 100,000 bags a year, and then 200,000 bags a year, and that has grown significantly. We noticed that if we can get people to try our jerky most of them like it. It's just a matter of getting past that conception in their head of what they think it's going to taste like," Chase explains.
Some critics of the plant-based category in general have levelled criticism at new entrants, arguing the quality is sometimes inferior, and in some cases overly processed, with a tendency to put consumers off.
Chase alludes to some of those concerns. "When you go to the food trade shows, especially the big ones in Los Angeles and New York, it's crazy, because six years ago it was all people like me, people that started out of nothing.
"And now, there's still people like me but there's a tonne of people that just got to the party. They've got a lot of money, they've got some big bright branding. There are lot of whispers between the independent companies that have been around for a long time because it's our passion, versus these people that are just showing up because, 'hey this is trendy and we're going to make a lot of money off it.'"
Pan's mushroom jerky started out to fill a void for vegetarians seeking plant-based snacks with "texture" and is now listed in 3,500 stores across the US and on e-commerce.
"We're at the cross-section of a few markets that are still emerging such as functional mushrooms, plant-based foods and meat reducers or flexitarians," founder Pan says. "We're excited to help more and more people learn about the benefits of mushrooms and the benefits that reducing meat consumption can bring."
Theo's Brodkey says Whole Foods is giving plant-based jerky more prominence in-store with placings alongside functional snacks like kale chips, fruit and vegetable chips and nuts, which should give the category a lift.
"I think there will be an uptick in growth that will come from companies iterating around what plant-based customers really want, and it's not just another one-to-one meat alternative. They want more diversity, they want nutrition, they want amazing flavour."