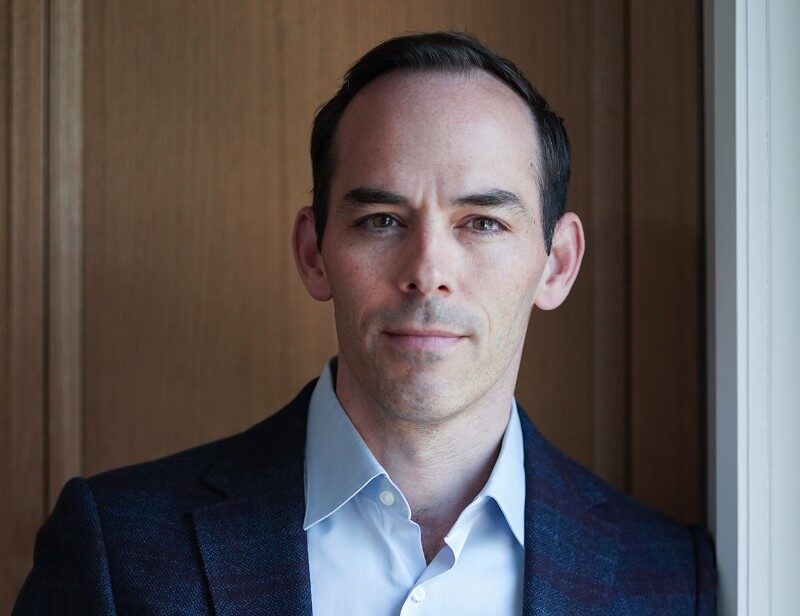 Impact investor Power Sustainable is on a mission to accelerate the environmental agenda in the "under-served" mid-market region of the agri-food chain with a war chest of CAD210m (US$163m).
The private-equity business in Montreal has launched the Lios Fund targeting CAD300m and is poised to kick off investments in Canada and the US, with a longer-term vision for Europe. Power Sustainable is eyeing full ownership and/or majority and minority stakes aimed at companies with CAD200m in revenue or less, managing partner Jonathan Belair tells Just Food.
Controlled environment agriculture employing vertical-farming technologies or greenhouses, as well as the direct-to-consumer channel, feature in the remit, along with food manufacturing, processing, distribution, and even beverages.
"We're looking at some of the big sustainability attributes around food waste, around energy intensity, water intensity, land intensity, around the localisation of the supply chain, growing local and so on," Belair explains.
"Where we're spending most of our time is engaging with owner-operators and families within food and agriculture that fit mostly the production and transformation of food, all the way through to distribution of sustainably sourced, sustainably manufactured foods, and connecting the consumer within that process."
Set up around three years ago, Power Sustainable has CAD4.2bn of assets under management, including within China, with some of its funds investing in farmland. But Lios is centred on companies that are "vertically integrated" and have production assets, with start-ups not included in the target audience.
"We have a ten-year fund life with a few extensions built in. What we are not is an investor and a flipper within two years. That's not our mandate," Belair says.
"We saw the core of the value chain and mid-market food and agriculture as being really under-served, under-invested, under-emphasised. We see a big opportunity for those companies and for us to support those companies in driving a lot of the sustainability benefits that we need to see in the food system."
ESG progress lag
Food sustainability and the ESG agenda have been overshadowed somewhat by the pandemic and more recently commodity inflation and the cost-of-living crisis. But with COP27 on the horizon in Egypt in November, and the recent hot weather events, forest fires and flooding in various part of the globe, environmental considerations are likely to be just as hot.
Belair agrees food companies are lagging on progress toward the Paris emissions accords, arguing the "ambitious goals were set with the best intentions, but they were set in most cases with very little structural support". And maintaining those ambitions and drive with "continuity" to achieve the Paris Agreement goals is going to be "very challenging", he says.
"I take these very ambitious commitments, 2050 commitments, as being very beneficial and driving momentum and driving discussion. But we can't rely on these very large public companies that have set these ambitions to drive all the change that is required," Belair contends.
"We need more capital, we need more funds like us. Let's start thinking about the next ten years, let's make the investments today, let's take the pain today to make sure we're well positioned for what is the right thing."
Commitments are one thing but making sound investment choices is another when assessing a company's ESG credentials, and then reporting progress back to investors. Lios's backers include Canada Life Assurance, Export Development Canada, BMO Capital Partners, lender CIBC, Farm Credit Canada and Quebec's Fonds de Solidarité, with more to follow on the way to the CAD300m target.
Assessing ESG risk
Conducting ESG due diligence is the first layer, Belair explains, a process that requires a "rigorous approach to risk mitigation", and one he describes as general "hygiene" when it comes to deploying capital.
He adds: "Where we spend most of our time, is assessing impact and truly understanding what sustainability attributes resonate most with key stakeholders. As we think of consumers, customers, institutions, grocers, whatever it may be, talent and other regulatory stakeholders within the system, our approach is not to evaluate 20 to 30-plus ESG metrics, but rather to focus on three, four or five that are most relevant to a company in question."
Using controlled environment agriculture as a sample, Belair explains the investment proposition would take in food miles, resource and energy intensity, and pesticide use, for example, to "look at the impact of deploying capital in that type of business model versus deploying capital in the alternative for the same produce".
Once the impact is quantified, a baseline is set at the point of investment and then progress is measured every year, reporting back to the institutional investors.
"There are two lenses as I think of ESG or sustainability. How we think about diligencing sustainability – there's many frameworks around that to ensure you're not inheriting a significant material risk around ESG. But what's more attractive is how do you actually create value by leveraging sustainability attributes and engaging with consumers and so on. That's where we spend most of our time."
Power Sustainable is committed to a longer-term horizon, at least within its ten-year framework. But Belair points out the private-equity firm is not a 20-year investor like a pension fund.
"We do believe that making select long-term investments will be valued by buyers, without necessarily realising the benefits of those investments," he says when pressed in the context of buy-and-build and flee tactics. "For example, building sustainability or ESG-DNA capabilities within the companies that we are working with and not necessarily seeing 100% of that value realised within let's say a five-, six- or seven-year period."
Vertical farming case
Vertical farming, a sub-unit of controlled environment agriculture, is a typical example of long-term investment strategies. While those industries have been around for some years, the sector is still at the relative infancy stage, with crop production limited to leafy greens and herbs, with fruits only just emerging.
The sector is capital intensive, with the infrastructure, technology and energy inputs usually beyond the financials means of the operators alone without huge external investment.
"Vertical farming needs to build scale and needs to build out the portfolio. But I also see a scenario where the future of agriculture is one where you have open air, traditional farming in place, you have greenhouses in place, you have vertical farming in place, and you have those three models in place as a result of different climate zones and different influences that exist," Belair says.
However, you have to consider what conventional farming yields will be in say 20 years. "How do I address the fact that my likely acreage will effectively reduce over the next 20 years as a result of climate change?" he adds.
We are at a structural point within controlled environment agriculture. We're going to see some consolidation
Belair acknowledges that some operators in controlled environment agriculture have "evolved" past the venture and start-up stage and have a "proven process or model" but with different strategies employed.
"We're seeing two different constructs where we're looking at some players that have taken a technology-heavy path and they have gone for growth and ambition at all cost and have followed a roadmap that says just keep raising capital. And if you keep raising capital, things will eventually work out and evolve.
"I think there's another path. Let's not forget we're food companies, let's focus on producing food, let's focus on food safety, let's focus on manufacturing efficiencies. Not building a Ferrari when you can pick a middle of the road vehicle that gets the job done."
In the majority of cases, if not all, vertical farming is still not profitable while operators continue to plough funds into the businesses to provide scale and greater efficiencies. Without scale, retail prices generally remain uncompetitive with conventionally grown crops and the diversity of the offering is limited.
Belair suggests the industry is ripe for consolidation.
"We are at a structural point within controlled environment agriculture, at least as it relates to greenhouses and vertical farming for greens, where we're going to see some consolidation because the cash-burn of some of these companies is just way too high. And it's a quest for just further fundraise.
"We're now at a point where the environment fundraising has changed significantly and being a capital provider at this point in time is obviously a very interesting time to be in our position."
Eyes on D2C
Time to market is a key benefit of controlled environment farming, with growing centres situated closer to retailers, hence the alternative term urban farming. The close proximity ensures freshness and quality, and, the added benefit of being friendly on the planet due to the reduction in transport miles.
In the US, for instance, Belair says many crops are produced or sourced in one or two states "facing significant climate change issues", such as water scarcity.
"That could be 90-95% of the total crop production for the continent being concentrated into two states and then travelling 2,000 to 5,000 miles across the nation to hit the eastern seaboard," he argues.
Such a philosophy seems to go hand-in-hand with Power Sustainable's interest in direct-to-consumer to get "sustainably sourced, sustainably produced, organic natural products" to the customer.
Or as Belair describes it, "user-friendly platforms that bring the consumer much closer to the production of the food and locally sourced food" and "also creates sufficient scale as we think of growing that platform".
A "pipeline of existing opportunities" is in sight, he says, as the team prepares to kick off the first of the Lios Fund's investments.
"There are a few assets we are actively looking at that have a solid track record, have been in the market for ten-plus years, and are either on their journey around sustainability or on their journey in becoming a leader or are a top three brand. And manufacturing assets identified from a consumer perspective as being sustainable, natural and engaging more closely with the values of the consumer."