Deep-rooted engagement is critical to transform vertical farming from a niche to mainstream category if the world is to feed a growing population with fresh fruit and veg by sustainable means.
It's an opinion not held exclusively by Erez Galonska, chief executive of Berlin-based Infarm, which claims to be the "pioneer" in Europe for urban or controlled-environment indoor farming. Across the pond in the US, vertical-farming peer Plenty Unlimited holds the same view.
However, not much has changed since Plenty Unlimited co-founder Dr. Nate Storey spoke with Just Food 18 months ago, stating "a lot of vision" will be required to foster the development of the industry and fix the pressing issue of land availability.
The advantages of vertical farming over traditional agriculture are clear – including less water usage and land mass, zero pesticides and greater yields because of year-round cultivation. Yet barriers are holding back the industry – huge capital outlays, high energy costs through artificial lighting and a premium price until there are enough global players with economies of scale.
At Infarm, Galonska says input from governments and other institutions in the form of incentives and grants is essential to spur progress.
"Even when you look at COP27 and beyond, we are already speaking with policymakers, NGOs, with different kinds of organisations, to help us galvanise people to start and think about what we eat, what the supply chain is going to look like in the future, where food is going to be produced, the insecurity of food, what we can do and what we can't do – the role of grants, subsidies, and regulatory issues," he tells Just Food.
How well do you really know your competitors?
Access the most comprehensive Company Profiles on the market, powered by GlobalData. Save hours of research. Gain competitive edge.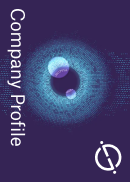 Company Profile – free sample
Thank you!
Your download email will arrive shortly
Not ready to buy yet? Download a free sample
We are confident about the unique quality of our Company Profiles. However, we want you to make the most beneficial decision for your business, so we offer a free sample that you can download by submitting the below form
By GlobalData
"We see there is a joint effort here to overcome the mega challenges that we're facing."
Financial stresses
Access to investment is just one of the challenges to support the capital-intensive nature of urban farming and the initial set up and running costs. However, artificial intelligence-powered machine learning and cloud-based data-collecting systems, both employed by Infarm, improve efficiencies and help bring costs down. And they reduce labour to work the farms.
Indicative of the financial stresses, France's Agricool, founded in 2015 two years after Infarm, went into receivership this year. "The declaration of cessation of payments was motivated by an insufficient turnover to finance the high structural costs characteristic of start-ups, mainly linked to the costs generated by investments in R&D and the lack of volumes necessary to achieve an operating balance," court documents read.
Access to capital "is a very big problem for a young industry, which is not mature and there's not so many assets generating profit," Galonska explains.
While attracting investment funds is not an issue for Infarm – it has raised more than US$600m to date and has a valuation of around $1bn – the aspect of profitability is. It's a pitfall prevalent across vertical-farming businesses operating in what is a low-margin category.
Galonska emphasises scale is key. "The biggest challenge for the industry is execution, execution, execution, reaching that scale, which by definition, is going to create a profitable, sustainable company that can grow into the next phases.
"You have to funnel the investment into future crops to overcome the massive challenges that we are going to face. But the real challenge is how are we going to feed the world? We are going to have close to ten billion people on the planet. Climate change is going to change where we are operating and creating food, so we have to come up with different alternatives and find ways to produce more with less."
While Infarm is not alone in its unprofitable status amongst urban-farming peers, Galonska is keen to point out the German firm has a "very clear road to profitability" and is "executing against an annual contract value of $300m" for 2023-24.
Retailer scale
Set up by Galonska and his brother Guy with Osnat Michaeli, Infarm operates hydroponic growing centres in Europe, Canada and the US. A new site is set to come on stream in Qatar next year, marking the company's entry to the Middle East where vertical farming is gaining traction to reduce reliance on food imports in a region that has limited agriculture due to the climate.
Infarm has in-store units in some of the largest supermarkets such as Kroger and Safeway in North America, Marks and Spencer, Edeka and Albert Heijn in Europe, and Summit Stores in Japan. The business has more than 75 commercialised products from herbs to salads, leafy greens and mushrooms, and an additional 40 listings planned.
Its so-called modular farms – separate parts that make up a complete system as such – employ data-driven, cloud-connected learning systems, and "minimise climate and supply chain risks", Infarm says. Fruits such as cherry tomatoes and strawberries and other veg like peppers and peas are also in development.
Galonska agrees vertical farming will remain niche for operators only growing a select few crops but is adamant Infarm's model, in terms of set-up and assortment, will elevate the company beyond that appellation.
"We are already operating in a mass market and all our contracts are tied to very big retailers," he says.
Infarm operates around 17 growing hubs, a dozen of which Galonska describes as "very big facilities". It aims to expand those to 25 in the next two to three years with an ultimate target to reach 100 in 20 countries by the end of the decade. Acreage ranges from 1,000 square metres to its newest, a 20,000 square-metre plot to be announced in the next few weeks.
Road to profit
Going public would be an alternative means to raise funds outside of private equity and venture financing, but few urban farming companies have succeeded. US-based firms AppHarvest and Kalera are listed on the Nasdaq and Oslo exchanges, respectively.
AeroFarms, another US vertical farming business, pulled out of a proposed SPAC deal last year, when Infarm was also said to have hired Goldman Sachs to explore a merger with a special purpose acquisition company. Both Infarm and the US investment bank declined to comment.
As a private company, Galonska declined to reveal actual numbers on Infarm's revenues or profits.
"As long as we execute and demonstrate operational excellence and continue to provide our premium products at affordable prices, we have a very, very clear road to profitability. And with our modular farms, we know that in certain thresholds we cross, we're going to breakeven or generate profit in high margins," he explains.
"We work very hard on the input and the output from each and every farm. And we're using modularity in order to enhance the transparency around unit economics, both from the inside but also from the supply chain or operational side."
The added benefit with scale is technology inputs will likely come down, and ultimately the cost to the consumer. But that could be some way off with Galonska predicting another ten years before vertical farming becomes mainstream beyond leafy greens, herbs and select fruit and veg. And consumers might be expected to pay a premium for freshness and quality with sustainability and planet-friendly credentials.
"When you're starting to speak about the entire fruit and vegetable basket – strawberries, tomatoes and cucumbers and so on – we're talking about the five- to seven-year range," he says. "If you think beyond ten years from now, we are going to be brave enough and bold enough to say that staple and other products, which at the moment aren't feasible to grow inside of vertical farms, are going to be part of the portfolio and offering."
All said and done, Infarm's farming operations are geared toward increased yields and profitability. And it's also seeking to add farms in other geographical regions such as Asia, though Galonska wouldn't reveal details other than to say "we have a lot of business development activities in Asia".
In February, the business opened a second US growing hub near Austin, Texas, and plans five more. The first was launched in 2019 in Seattle. In June, Infarm will add to its UK presence with the official inauguration of a facility in Bedford, north of London, which the company claims is one of the largest in Europe.
"Prices go down both from an operational perspective as you scale and as you leverage economies of scale. Every farm that we are opening, every facility that we are opening, there is a clear road to profitability per growing centre – we think about it almost like an asset that's going to be cashflow positive," Galonska says.
"From a capex standpoint, one is going to produce bigger batches as demand grows, and that drives down the cost at the farm level. So that's going to be cheaper and more profitable with time and scale. That's also why we pick modularity, which allows us to have different sized modules and growing centres."
Just Food analysis, summer 2021: Indoor farming and the prospects for profitability