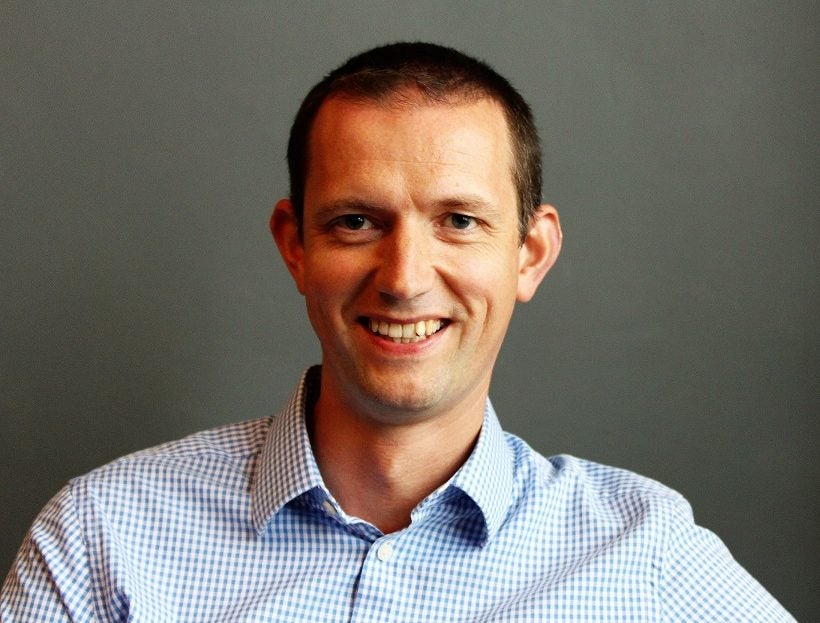 Even allowing for a Covid-linked sales bounce, canned fish, like many of its shelf-stable peers, remains an unfashionable category.
One major supplier, UK-based John West Foods, is aiming to change that with a "significant evolution of its brand positioning strategy, strapline and visual identity".
John West, part of giant Thai Union Group business, is looking to position itself "beyond canned fish as a broader health and nutrition brand, powering body and mind", using a new tagline of 'Eat Strong Go Strong'.
In short, the UK market leader is attempting to make ambient fish funky and to big up what it sees as its health and wellness bona fides.
The centrepiece of its marketing campaign is a new TV advertisement, 'Girl on the Move', in which a girl is supported by the food she eats as she goes about her everyday life. The ad highlights the health benefits of the natural protein within John West's No Drain Fridge Pot and the newly re-branded On the Go product.
A clue as to whom the campaign message is aimed is the company is using a mix of TV, VOD, social and gym TV advertising.
Making a business founded in 1857 and best known for canned seafood trendy and thus attractive to younger consumers is no small task. The man charged with the effort is managing director Paul Stephenson who joined the business last year after a two-decade career with Mars in roles including global vice president for innovation.
What motivated him to reinvent such a familiar, every day product?
"It stems from one of my first reflections when I joined last year. The products are inherently healthy, high in protein, Omega 3, clean label, you name it. But consumer awareness of this is beneath where it should be. It was not connecting with the consumer in the way it should," he says.
"We are clearly the market leader in the UK, Ireland, the Netherlands and for tuna in Denmark so basically the onus is on us to drive the category."
That drive, it should be noted, is around convenient, on-the-go, products – both shelf-stable and refrigerated – rather than the core canned fish products. So is there a reputational problem with such lines?
Stephenson says: "I put it down to the fact that there has been very little communication from the category for a long time. It's about building that awareness about products that are inherently healthy.
"It does go right back to the roots of the business and what it has always been about. John West, the man, was shipping salmon from Oregon to Great Britain in wooden barrels because he thought it was a good, nutritious product.
"There has been innovation, largely from ourselves with things like our fridge pots, infusions and steam pots, and making things increasingly convenient. The share of voice is the main difference. I don't necessarily think the category is jaded but it has been drowned out by other things."
The impact of Covid-19
John West, like its parent company, benefited from a higher level of demand for foods to eat at home and greater interest in shelf-stable items during 2020 when the Covid crisis was at its peak.
In 2020, Thai Union recorded sales of THB132.4bn (US$4.06bn) up 4.9% year-on year. Of that total, ambient seafood sales contributed 47% (THB62.7bn) of Thai Union's revenues, up 13.6% in a year.
"Covid was a challenging time for all of us. We have a long supply chain. Tuna is from hot countries and that makes it a challenge and that was exacerbated by the increase in demand," Stephenson reflects.
"In a crisis, people look for brands they can trust and we were part of that initial demand spike. It cleared out our warehouse. As we have gone into 2021 that demand increase has settled.
"But I think one of the things we saw during Covid is people have been very conscious of their own vulnerability and that of their families. Covid has turbo-charged a number of trend and health and nutrition will get a long-term boost."
So given that spike in demand in 2020 – albeit with sales growth now understandably no longer at those highs – one wonders what why John West believes it needs to shake up its brand positioning, as opposed to embarking on further new product development away from canned fish of the type we have already seen?
"It's about increasing our reach, increasing awareness about their [the products'] convenience and the health and nutrition aspects. You will see a very strong message in-store. We are launching lower salt products and a range of nutrition-rich products focusing on things like immunity and heart benefits," Stephenson says.
"These are quick and easy eats, ready-to-eat products perfect for work from home lunches."
Those new products, which are hitting the shelves now, could help it hit a new demographic," Stephenson believes.
"The younger generation is hyper-aware of these trends in terms of a healthy lifestyle but convenience is mandatory, as is cutting out sustainability and cutting out food waste and our category is very strong on this.
"Every part of the fish is used, the fish oils go somewhere else. There is no spoilage. This is very important to the millennial generation and we need to do more to communicate this. Sustainability took a back seat last year but I firmly believe that it will come back."
Did Thai Union have input into the new John West strategy? "Collaboration is key. We are consumer-led. Each Thai Union business is quite different – in Germany, it is about herrings, for example," Stephenson says.
"It is about understanding the consumer where we are – the UK and Ireland, the Netherlands, a bit in the Nordics. These are geographies with a similar heritage.
"Plus there are capabilities from the global entity. That's where the strength comes from in areas such as sustainability. Autonomy but collaboration is how I would describe it."
Like meat, seafood is under pressure from plant-based alternatives and, perhaps further down the line, produce made in a lab from cells.
In June, Thai Union signed a memorandum of understanding with locally-based V Foods to develop and expand its plant-based food offering. In July, the seafood group backed Israel-based cell-based meat firm Aleph Farms.
Does Stephenson fear this new competition, given John West's own parent is supporting such ventures?
"What we provide is fundamentally sustainable. It is good, quick nutrition and that's worthy territory to be in, " he says.
"Ultimately, [alternatives] will succeed on taste, texture, affordability and sustainability. I don't think it is imminent. The taste and texture parameters are not yet at the point to go mainstream but we will keep a focus on it and welcome the competition."
John West's UK macro concerns
Like other UK food manufacturers, John West has had to deal with the fallout of Brexit, a shortage of delivery drivers and inflation.
On Brexit, Stephenson says: "The import of products into Great Britain [now] incur duties when they come in, which is unfortunate, while exporting into Europe is incredibly challenging given the documentation required.
"This is required for every single product and batch. It is literally thousands of pieces of paper for a mixed-load container. Brexit has had an impact and we are working through it."
He says the lorry driver shortage is not having too much of an impact because "it is served from outside the real pressure points", but inflation is a concern.
"Metal has increased in price hugely and the supply is constrained at the moment. The costs of things like sunflower oil have also increased as have shipping costs," he says.
"We are seeing the first effects of this. If inflationary factors stay around, it will result in category price increases."
But Stephenson's focus for the moment is on John West's repositioning and on communicating the benefits of the category's offering.
"Our mission is continue this and to inject some energy, interest, and value back into the category, and to help consumers re-engage and embrace the new with us," he says.
"This is a pivotal moment as we look to the future, and put investment behind the brand. It will not only drive future growth for John West but will benefit the category as a whole."