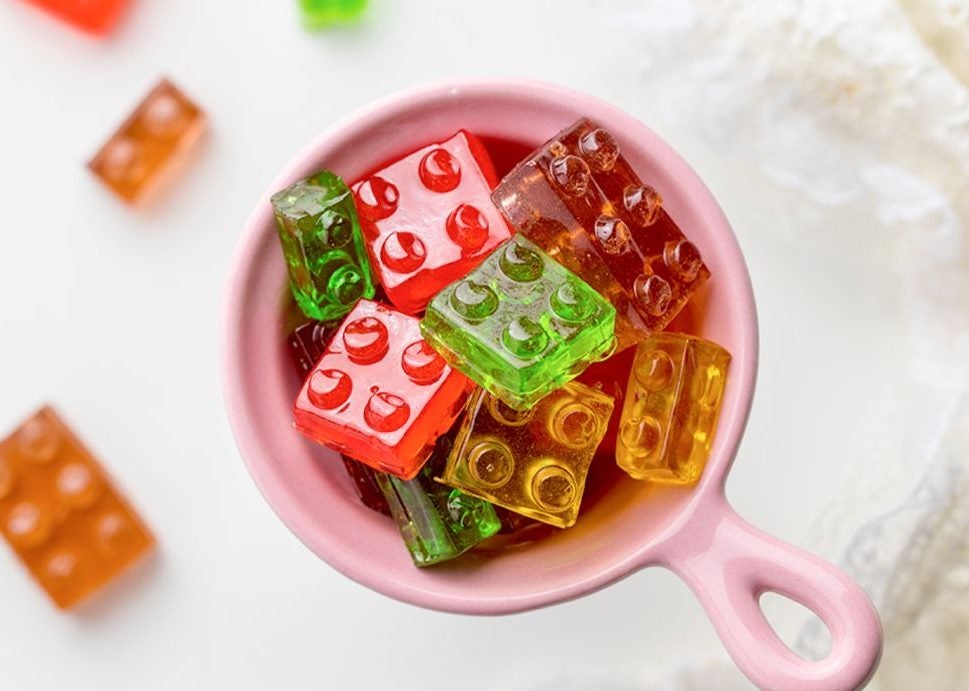 Amos Sweets, a confectionery supplier based in the Chinese city of Shenzhen, is aiming to be the face of the country's new generation of candy makers through quality and, notably, wellness.
Investors have bought into the idea. Earlier this year, the company received an investment of nearly CNY100m (US$15.7m) in a Series A funding round.
"I think a major issue in China's current confectionery market is it lacks creativity. Consumers are bored with the conventional candies, so we need to think of a way to give them something new and fun," Amos Sweets CEO Amos Ma says.
Growth in China's confectionery market has been stagnant. The country's confectionery production reached 3.29 million tonnes in 2019, according to Beijing-based Proresearch. Although this was a 4.1% rise on 2018, it was lower than the 3.31m tonnes made in 2017 and 3.51m tonnes in 2016. The market is dominated by multinationals, with Mars and Nestlé, in the lead with market shares of 22% and 8%.
Amos Sweets is known for its Amos 4D Gummy Fruits, a Lego-like gummy block launched in 2017 that allows children to build the shapes they like. The gummy is available in a variety of fruity flavours and sold in retailers around the world, including Walmart in the US, Home Bargains in the UK and Lawson in Japan.
In April, the company launched Amos Infeelpop, a lollipop with built-in pop songs and audible stories that can be enjoyed via earphones.
"We will continue to experiment [with] fun ideas and eventually I hope consumers around the world equals Amos to novel, fun sweets that make them happy," Ma tells Just Food.
Amos Sweets is looking to emphasise the quality of its products, always subjective but an important characteristic given what Ma acknowledges is China's patchy reputation for food quality. He says he has invested heavily in quality control to get internationally acknowledged food safety marks, including the USA FDA's HACCP, and the UK's BRC, for the business.
These certifications have helped boost Amos Sweets' business overseas, including entering Japan, a market known for high entry barriers.
Amos is also working with the Japanese sweets maker Kanro through a distribution partnership. Amos sells Kanro's pencil candy and milk candy in China. In return, Kanro sells Amos' 4D Gummy in Japan.
Such partnerships are what Ma and his team keep in mind when searching for a new target to bring into China. "Of course, the brand itself must fit Amos' strategy. It has to be fun, intriguing and make people happy."
Zhang Lu, executive director at the investment arm of the Shanghai-based conglomerate Fosun Group, which led the funding in Amos Sweets, says Fosun expects the candy maker to make its impact felt in China's confectionery industry. "We believe Amos' business strategy and quality control will make it a stronger competitor against multinationals. We also hope Amos will push China's confectionery market to evolve," Zhang says.
In China, the concept of overall wellbeing has gained even more attention from consumers amid the Covid-19 pandemic.
The trade in imported supplements, for example, reached a value of US$2.01bn from January to June in 2020, up 32.1% y-o-y, according to the China Chamber of Commerce.
"More and more Chinese consumers are seeking healthy snacks. We have two brands to cater to the demand," Ma says, referring to Blink Mints and its Biobor premium range of candies, which sells alongside its Amos-branded mass-market confectionery lines.
Under the Biobor brands, Amos Sweets offers options for health-conscious consumers and young parents. The company's Biobor Koso (koso means fermented in Japanese) chewy candy contains collagen and is targeted at female consumers who wish to have youthful-looking skin. Biobor probiotic gummies target those wanting to improve digestion. A third line, Biobor DHA, attracts parents who want to add more DHA (docosahexaenoic acid), which is believed to help brain development, to their children's diet.
"We want to make [Biobor] a top brand for nourishing candy in China. In the future, we might add supplement snacks under the brand," Ma says.
Blink, meanwhile, is a German brand owned by Münster-based supplements business Sanotact. Amos Sweets bought Sanotact's China marketing and distribution rights in 2013 and plans to build Blink's reputation across China as a quality, functional mint.
"Blink will serve as some quick, convenient energy boost for hard-working people in big cities. We will overhaul the brand and make some big changes," Ma says, adding Amos Sweets is thinking about ingredients such as ginseng.
Ma is not a big fan of using sugar substitutes, but China's sugar-free boom is too influential to be ignored. "Suddenly, [the] sugar-free label is everywhere. This is really a China-only phenomenon," Ma says. To meet that demand, Blink mints, Biobor Koso and Amos Infeelpop all contain sugar substitutes such as isomalt.
Like many other businesses, Amos Sweets' sales received a blow from the Covid-19 pandemic in the first half of 2020 before recovering in the second half of the year after China kept the disease at bay.
Ma expects a 50% jump in sales in 2021 and insists demand for his company's products is already running high. The business is building a new facility west from Shenzhen across the Zhujiang River Estuary in Jiangmen to triple its current capacity, which he declined to disclose.
Amos Sweets will need to leverage this production strength and its ongoing innovation, with Ma acknowledging the Chinese confectionery market is highly competitive. Some domestic rivals are already selling 4D gummy products, while multinationals are also betting on their innovation capabilities.
Mars, for example, set up an innovation centre in Guangzhou last year and, in April, the US giant launched collagen gums and chewy candies in China under the brand Extra.
"It's not easy. What we can do is to enhance IP protection and expand our sales network as fast as possible," Ma reflects.
Amos Sweets, meanwhile, has sought to invest in e-commerce, a channel already vital in China but which has gained further traction during the pandemic.
The company has built stores on major platforms, such as Tmall and JD, and has a presence on popular social media networks including WeChat and Douyin (TikTok's Chinese version) but Ma says it is far from enough.
"We need the talent who can help us come up with the whole online business strategy, integrating social media and marketing to boost our sales online and offline," he says. The company rolled out hiring plans even before receiving its Series A investment.
Talent is also needed for offline expansion. While the company has been successful in attracting consumers in big cities through convenience stores such as FamilyMart in Shanghai, as well as major hypermarkets, including Sam's Club, it lacks an effective sales force in smaller cities and rural areas, especially for its mass-market brand Amos. "I hope eventually Amos will be the go-to candy for every kid in China," Ma said.