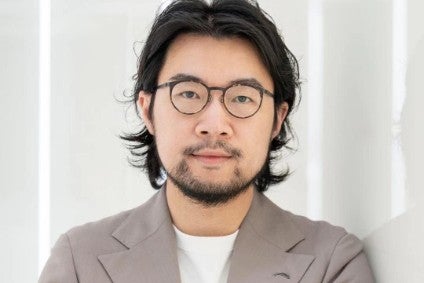 Landbase is a fledgling Chinese firm, set up just over two years ago, building a business to cater for interest in healthier options for chocolate products in China in the country. Wang Fangqing talks to co-founder and CEO Ethan Zhou about Landbase's development so far, its NPD and marketing strategy and navigating Covid-19.
Landbase is carving out a foothold in China's chocolate market though selling low-sugar and sugar-free options, sweetened with inulin, targeted at health-focused consumers.
And the Shanghai-based confectioner is looking to ramp up its presence in China in 2021 as, the nation hopes, a roll out of a Covid-19 vaccination programme tackles the virus.
Landbase, formed in 2018, markets products under the Chocday brand. Product lines Dark Milk and Dark Premium have been conceived domestically but manufactured in Switzerland for the Chinese market, a first in China.
"We saw the recent trend that Chinese consumers are pursuing a more healthy, low-sugar diet, and we decided to make a product to meet the demand," Landbase co-founder and CEO Ethan Zhou says.
Landbase launched its Dark Premium line of dark chocolate in July 2019, following it up with the sweeter Dark Milk, launched in August 2020.
Zhou has experience selling expensive, lesser-known European and Japanese confectionery brands in China, an example being products for UK-based Monty Bojangles.
Landbase's first product, Dark Premium, is a line of chocolates targeted at consumers who have already developed a taste for dark chocolate and want to further cut sugar intake.
However, Zhou says his researchers found there was a limit to the bitterness Chinese chocolate consumers are willing to take. "Sugar-free dark chocolate means 100% dark, and it could be a little too much even for the consumers who enjoy a little bitter taste," he explains, noting, at present, most Chinese consumers prefer around 40% cocoa content bitterness, which is one reason for its launch of Dark Milk.
Dark Premium lines, by contrast have 98% cocoa content. They comprise five flavours: sugar-free dark plain (original); almond; quinoa; a caramel sea salt option with 7% added sugar (7% of product ingredient volume); and rice crisp with 0.5% sugar content.
Landbase, however, has been quick to react to expand its product portfolio due to the fact some consumers simply do not like darker chocolate.
Chinese consumers "usually see dark chocolate as a healthy diet choice", Zhou says. "However, we found that many consumers are intimidated by the bitter taste of dark chocolate. This finding enlightened us."
The result was the birth of Dark Milk. Available in four flavours – original; sea salt and chestnut; quinoa; and blueberry – Landbase's Dark Milk bars are sugar-free. The cocoa content in the bars exceed 48% of ingredient volume. Zhou sets out why Landbase uses inulin over other sweeteners.
"Inulin's sweetness is not as strong as ace-K [acesulfame K] and xylitol," he says. "It tastes milder than sugar and doesn't have sugar's lingering sweetness. It's perfect for us because it neutralises bitterness to cater to the mass market but doesn't offend customers who enjoy [a combination of] bitterness with lingering sweetness," Zhou said. He adds inulin, a polysaccharide derived from fruits and vegetables, is sourced from nature rather than synthesised artificially, so it fits what Landbase sees as the wholesome image of its brand.
Despite Covid-19 stifling China's economy, sales volumes of Dark Milk, which Landbase wants to be more of a mass-market product, have boomed – with 6 million bars (30g/bar) sold by mid-December.
Consumers can get Dark Milk through Chocday's online store on Tmall, but also in convenience stores in big cities, frequently-used grocery delivery services such as Ding Dong, and even gyms.
"When it comes to retail outlet decisions, daily access is the priority. We really want to make sure our chocolate can be a daily treat in people's daily lives. It's also a reflection of the brand definition," Zhou says.
Landbase's chocolate is already sold in 80,000 retail stores across China but mainly in convenience stores such as the FamilyMart chain and largely in major cities. With China hopeful it can bring Covid-19 under control through the roll-out of vaccines, Landbase aims to speed up its expansion to sell in more than 300,000 stores nationwide by the end of this year. Zhou says smaller cities will be a key focus of these new sales, with the company focusing on smaller, independent local retailers.
"Our online sales data showed that there is no significant difference between consumers from big cities and small cities," Zhou tells just-food, reflecting on demand for sugar-free chocolate. "Our brand and our branding strategies target young people all over China, not in specific cities.
Most categories were affected by Covid-19 in 2020, and chocolate was no exception. Zhou reveals Landbase's sales were dented before May in the early weeks of the pandemic as indoor events were banned during chocolate sales holidays including Valentine's Day. He says the company sought to adapt to the situation by driving sales online. For example, it managed to get its chocolate onto a live shopping programme fronted by Luo Yonghao, CEO of smartphone company Smartisan and a well-known blogger.
Landbase also bought advertising spots during high-profile national entertainment TV programmes such as The Rap of China. It also hired Liu Yuxin, a popular female rapper and dancer, to be its brand ambassador. Zhou says these moves helped offset some of the sales loss caused by the pandemic.
The company's ability to fund these efforts was financed by rounds of investments secured since August 2019. In April last year, for example, Landbase secured US$4.5m from several investors.
More money is flowing in. A Series B round of investment was closed in early December. Zhou would not disclose this total amount of financing but says the fresh investment will mainly go towards R&D, branding, team-building and business development, especially sales expansion in brick-and-mortar stores.
Landbase is China's first chocolate company with products made in Switzerland. Zhou describes the initiative as bold and vital for the company's growth.
He stresses Chinese consumers tend to have a strong of sense of origin when it comes respecting the quality of certain foods such as chocolate, in the same way wine gains respect from origin. "People think of France when you mention wine, and Belgium or Switzerland for chocolate. It's an issue of trust," Zhou insists.
The CEO declines to give the name of the Basel-based manufacturer supplying its chocolate, but says he was attracted to its highly-automated manufacturing process and its rich experience supplying chocolate products to other, larger companies.
"Automation means lower labour costs, high productivity and easy capacity changes to meet growing demand," Zhou argues.
Sugar-free and low-sugar chocolate of course is not a new idea in western markets but mass-market consumers have, as yet, lacked enthusiasm for such products.
Zhou suggests one reason might be that chocolate is a western snack and most western consumers grew up with traditional, sugary chocolate. "The emotional bond leaves little room for changes," he asserts. "But in Asia, companies have more room for experiments."
This may attract majors to this niche in China. Nestlé in November 2019 launched its first sugar-free KitKat in Japan. Named Cacao Fruit, the product contains dried, powdered, white cacao pulp as a substitute for sugar.
It is not clear whether Nestlé will take the product to China, but Zhou is well prepared for future competition – although at present, his company has the niche to itself.
"We probably will see some competitors very soon, and a market can only get better with competition. We have the confidence to stay competitive with our advantages in retail resources and R&D force."