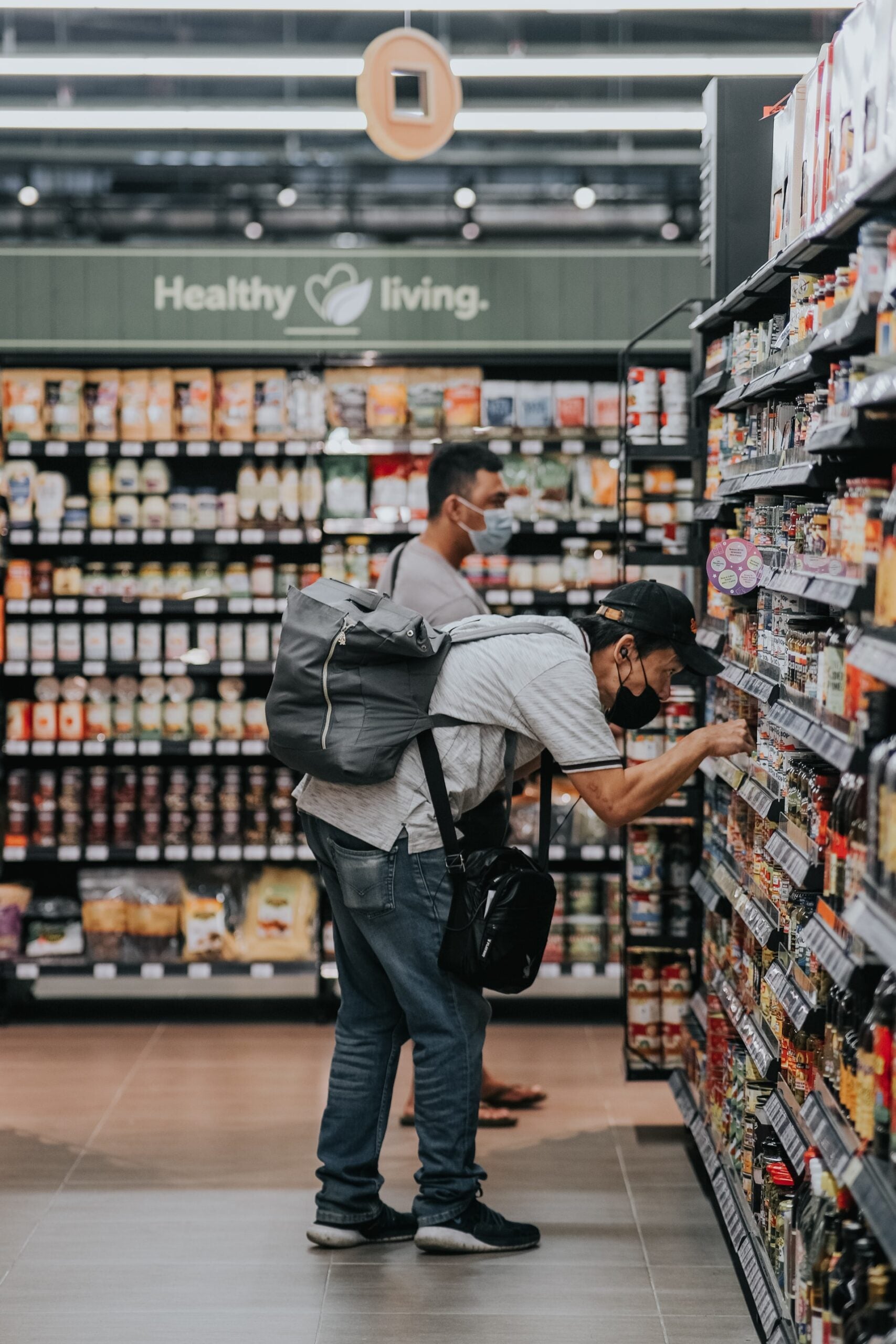 US grocery suppliers may largely have been boosted by Covid-19 but, with the virus still causing uncertainty, and with concerns over the economy, we asked a group of manufacturers for their thoughts on trading and the outlook for their businesses. 
Sovos Brands
Created by private-equity firm Advent International in 2016, the US group is home to brands including Rao's cooking sauces, Noosa yogurt and, after a deal announced last month, pancake-and-waffle-mix brand Birch Benders. SVP Jason Vieth believes Sovos can withstand any potential downturn in US consumer confidence.
"Sovos has done exceptionally well during the Covid period as consumers came back home with more of their meals. Rao's has been our fastest grower, running at about twice the consumption it was just a year ago through that period and holding on as consumers start to go back to away-from-home consumption. Michael Angelo's also doing exceptionally well, as consumers traded more into prepared, frozen aisles than they had in the past and Noosa is also growing, albeit a bit slower because the category just really hasn't lent itself to as heavy consumption during that Covid period, being a short shelf-life refrigerated product. The brand is growing, the category is growing and we feel as good about Noosa as we have since the acquisition.
"The retail environment, while it's healthy at the moment, is always of concern. All of the restrictions that were put in place months ago in terms of the number of consumers that can go into the store at any given time, left people waiting outside, which led people to hoard when they got inside, created logistical challenges that every manufacturing company had to work through. That's something we continue to monitor regarding inventory levels, so that we can be in the best position to meet that relative uncertainty that all of us are having to deal with across all of our countries. It's certainly one of the biggest challenges we have.
Sovos Brands senior vice president Jason Vieth
"When I was at WhiteWave  … we went through the [2008/9] recession, with some trepidation around what that was going to mean for sales. The reality is, in good times, folks are trading up into that premium segment of food and, in the down times, you will lose some of the folks that have traded up during the good times [but] you start regaining some of the folks that are otherwise eating out. They're generally looking for something that will re-create that away-from-home experience as best as they can.
"We believe we're in a very defensible position because of that trade-up, trade-down factor, though you have to be cognisant of the moment you're in and be able market accordingly. We are still anticipating double-digit growth for Sovos – organic growth, so excluding Birch Benders – for the balance of this year, which is in line with where we've been throughout 2020.
"My own perspective, as opposed to a Sovos perspective, is we'll continue to see some challenges on certain spikes in various local and regional data but, at the same time, you can see already people are adjusting the lifestyle they have and starting to make smart changes. I personally believe we'll continue to see a continued more optimistic outlook from consumers in the long term. You're going to see more of a return to normalcy, even without a vaccine, although supposedly a vaccine is getting nearer, treatments have already been done to improve outlook, etc.
"For the consumer goods industry, that's going to create some challenges, you're going to have people moving more freely, as they did previously [and] as a result, more away-from-home consumption, more consumption on-the-go. We're thinking about these trends and how we can match back to how consumers will be eating and spending their time. There'll be some exciting innovation that comes out from Sovos and in fact already has started to come out – our new Noosa yogurt drinks, which we launched about a month ago and, while in limited distribution, will be a big point of expansion for us over the next year."
Powerful Foods
Powerful Foods CEO Carlos Ramirez
In 2019, Powerful Foods was, according to CEO Carlos Ramirez, "staring at Chapter 11" after delays in raising capital. In early March this year, the supplier of protein-packed food and drinks received private-equity investment and, though Covid-19 has meant sales have been volatile, Ramirez says the Miami-based firm is in better health, focused on improving profitability, while building its e-commerce business to meet reshaped consumer habits.
"I've actually been taking care of a lot of stuff that we usually don't take care of while you are, like, 'let's grow, let's grow'. I'm looking at the bottom line, looking at cleaning our product portfolio. Everybody's seen a lot of negative; I have a lot of positive coming out of it.
"At the beginning of the pandemic, March was an incredible month in terms of sales. I reached 115% [on last year]. Everybody's hoarding our products and my sales skyrocketed. April, my sales went down [to] 80% as warehouses concentrated on toilet paper, hand sanitisers. April to now, we've been recovering and now we are at 90%.
"I've been working very hard on creating an online platform because the pandemic accelerated the adoption of e-commerce among consumers. We're selling in Amazon, putting a lot more effort into our D2C programmes, bodybuilding.com, gnc.com.
"We started the year at e-commerce being 2% of our sales and growing. We should be at 8-9% at the end of the year. What I'm pushing is next year is to at least be at 40%. The adoption of e-commerce is gonna stay. It's comfort. We've found out it's very easy to quickly click and buy your groceries, especially millennials.
"We are very driven and focused, so my focus has been on the bottom line and that's exactly what I'm going to keep doing; execute all the plans that we have in terms of cleaning the portfolio, be very responsible in the way we invest our money and keep working on the e-commerce side for the next few months. To finish the year, I don't care if we decrease or we stay flat. What I care most is to take care of my EBITDA by the end of the year. We have to be very strong from a financial perspective.
"I'm not a fan of decreasing the price. We're doing a lot of promotions and trying to keep the price point lower but not decreasing the price because it's very hard then to go back up. We're promoting a lot whenever we can.
"It's kinda weird what's happening in the US. Wall Street numbers are crazy high, it's like a bubble, but, then, at the same time, the bubble has some fundamentals that are not like the crash we had in 2008. Certainly there's people out of jobs and … at some point that is going to impact consumer confidence and, yes, I see that might affect sales. When the vaccine comes, I think it's gonna be a rebound. I expect it to be a U, I think it's going to be a U-shaped type of rebound. People are dying to get some good news."
Greenleaf Foods
Adam Grogan, Greenleaf Foods COO
The US plant-based meat business, set up by Canada pork major Maple Leaf Foods in 2018, is home to the Lightlife brand, which, through a recent marketing campaign, took aim at competitors for their product recipes. Adam Grogan, Greenleaf's COO, says Covid-19 will boost sales for plant-based alternatives to meat but insists Lightlife's research shows consumers are dissatisfied by the products on the market.
"Our Lightlife sales have grown just over 57% over the last 12 weeks based on the available syndicated data here in the US. We use SPINS data. We've had really strong growth in the market. Household penetration is up, sales are up across the board and that's not just the initial pantry-loading that was going on as people were going into quarantine.
"Obviously, it's a really disruptive time around the world during the impact of Covid. Coming out of Covid, Lightlife and the rest of the industry is really poised to expand with the growing demand for plant-based protein. It continues and I think it will continue for quite some time. The world needs it and consumers have an incredible insatiable appetite – no pun intended – to try more plant-based items.
"I don't think it's a fad. I think this is something that is here to stay, particularly as more consumers are concerned about health and wellbeing. More and more consumers are getting educated about food choices. Consumers are ready to engage in a more meaningful way post-Covid."
"What's important, too, is trying to get as many consumers to try [the food] and so the work we did with the consumer research is identify areas we thought are barriers to why we couldn't get more consumers to give it a try. We did a piece of research, interviewed over 11,500 consumers and what we heard is about a third of them suggesting 98% of the time they're feeling unfulfilled by what options are available to them in the category. They want to eat more plant-based. They have lots of natural curiosity, interest, desire to try to category out and they were feeling unfulfilled. We renovated – and we're continuing to renovate – our food to not only make it the most delicious but also most nutritious, food made with simple recognisable ingredients.
"What I can tell you is that value is obviously always in the forefront of our minds. We think we do it a little bit differently. Our view is that, if we can provide a great nutritious product at a reasonable value to the consumer, they're going to reward us with that. We are always trying to find ways to make it more affordable.
"We know that in the plant-based protein space we're a little behind some of the other industries in terms of getting to a point of scale where we can make food available to everyone and that's essentially what our mission is. If your goal is to be the most sustainable protein company on Earth, you need to have accessibility for all and you need to do that in an affordable way."
Catalina Snacks
Catalina Snacks president Joel Warady
Joel Warady, the former long-time Enjoy Life Foods executive, is now heading up Catalina Snacks, the fledgling US business riding the wave of interest in the keto diet. New York-based Catalina has managed to grow during the crisis, even amid consumers' initial renewed interest in legacy brands, and is upbeat about its outlook despite the prospect of pressure on consumer spending.
"There is no question we are riding some of the Covid wave. It was the right place at the right time that our cereal was on shelf. People went back to eating breakfast.
"August was our best month ever. That was right after July, which was our best month ever. Part of that is we continue to get more distribution but, when we look at our velocities, we have not seen a fall-off. The reason is more people are willing to go into the stores. The biggest challenge Covid presents for emerging brands is how do people ever discover your brand if they're not going into the store but, because we had such a strong [existing] direct-to-consumer business, people were able to purchase for curbside pickup and direct delivery. Now they've gone back to the stores, I think they're pleasantly surprised to see our product on shelves.
"Different to most brands during Covid, we did not see the exponential increase on D2C but we did see it in bricks-and-mortar. Part of that is because retailers were having difficulty keeping their shelves full and we had product. Retailers that had made the decision to bring us on during the next reset brought us on earlier because we had product available. Then, of course, as more people started to go into stores and [retailers] started to do the reset, we already had a track-record and were able to take advantage.
"It's becoming more difficult to get new products on shelf. Brands already on-shelf, and even early-stage brands like Catalina that already have a foothold, it's really advantageous for us. When we talk about white space opportunities, it's more challenging.
"Worst-case scenario is Covid continues for another two years. We can't assume the vaccine is going to solve all the problems and so how do we keep all of our production people safe, as we're growing our production team? That's where I think Covid can really impact us.
"We're not seeing any issues with demand. The grocery stores remain very bullish on their sales and growth. That being said, when the government stimulus stops, I do think we're going to see a drop off and then a levelling of what people can afford in stores. Q3 numbers from supermarkets are going to be an indicator some people just don't have the available income to spend in grocers. Supermarkets in general will see a drop off in Q3 and we'll have to watch our demand to see if that drops as well.
"What we're seeing in the States is two classes of haves and have-nots. If you look at the price point of our of our product line, it's not an inexpensive product. Our target consumer, we think, will continue to purchase our product but we are ready to pivot should we need to.
"Where I think the CEOs of legacy brands are correct is, I think long term, we are going to see people eating more meals together. People initially will enjoy the freedom of being able to do whatever they want, and then they'll miss the time they were a close family. Brands that are selling foods that are eating meals will see some long-term positive effect. I truly believe healthier snacks will see some additional effect.
"One of the things we don't know is how many people are actually going to go back to offices. Foodservice continues to be a big question mark. Things we're looking at is long term will foodservice come back and also will university and college campuses come back. We're seeing real challenges right now with universities. Those are basically, C-stores and foodservice opportunities. Those are the areas we're being very cautious about."