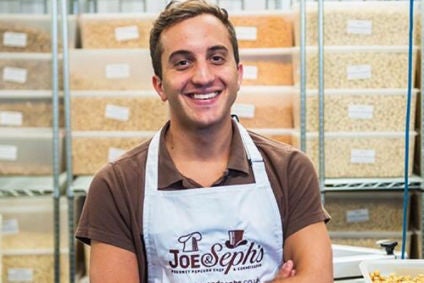 Ahead of the UK referendum to leave the EU, the country's food industry association supported staying in the bloc, citing the "overwhelming endorsement" of its members to remaining part of the union. Since the UK voted for Brexit, trade body the Food and Drink Federation has claimed confidence within the sector has become "more fragile" and, without doubt, there are serious concerns about how leaving the EU will impact the industry. Adam Sopher, co-founder and director of up-and-coming UK popcorn firm Joe & Seph's, shares some of that anxiety but, in an interview with Dean Best, seeks to outline why he thinks Brexit can present an opportunity for food companies.
The UK food industry is, in many ways, one of the sectors set to be most affected by the country's decision to leave the EU – which remains very much on the cards despite tthe High Court ruling Parliament must vote on triggering Article 50, the mechanism by which the UK will quit the bloc.
The food industry is also likely to be one of the sectors most pessimistic about its changes outside the EU. According to the UK's Food and Drink Federation, which represents food and soft drink manufacturers operating in the UK, the EU accounts for over 70% of the country's exports of food and soft drinks. The EU is also a source of a significant chunk of the labour in the UK food manufacturing sector. The industry employs 117,000 non-UK EU workers, benefiting from the free movement of labour between EU member states.
At the start of this month, the FDF convened a conference to discuss the impact Brexit could have on the industry. The mood at the event was subdued, if not a touch sombre, as delegates heard discussions about how Brexit could affect businesses in the areas of trade, labour, regulation and standards. Given the result of a survey of FDF members about Brexit last month, perhaps the atmosphere was little surprise.
However, at the event, there were some pragmatic messages coming some in the UK food manufacturing sector, including from Joe & Seph's, the fledgling UK popcorn maker set up six years ago and enjoying rapid growth. Adam Sopher, one of the founders of Joe & Seph's and a director at the Essex-based business, sat on a panel at the event alongside Gavin Darby, the CEO of Premier Foods plc, one of the UK's largest food manufacturers and, while both acknowledged the challenges faced by the industry once the UK leaves the EU, they sought to emphasise the opportunities that could lay ahead for food companies.
"The export side is really exciting," Sopher tells just-food in a telephone interview two days after the event. "My view on [Brexit] was anything from a business perspective that increases uncertainty is probably worth avoiding. Personally, I was very much in the stay camp because it seems like anything that could involve uncertainty is a bad thing. It wasn't a particularly political point. Now we are where we are. I'm pretty positive about the next few years in sales.
How well do you really know your competitors?
Access the most comprehensive Company Profiles on the market, powered by GlobalData. Save hours of research. Gain competitive edge.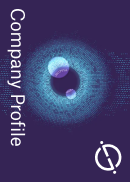 Company Profile – free sample
Thank you!
Your download email will arrive shortly
Not ready to buy yet? Download a free sample
We are confident about the unique quality of our Company Profiles. However, we want you to make the most beneficial decision for your business, so we offer a free sample that you can download by submitting the below form
By GlobalData
"There is a lot of uncertainty. No one really knows where things are heading. If you have the right attitude is a business, look with a more positive outlook then you will start to see the opportunities that all of this creates and you'll start to react in the right way, I think. There's not much you can do about commodity prices and there's not much you can do about exchange rates but you can react to them and take advantage of the opportunities that come from that."
The impact the referendum result has had on sterling and, as a consequence, on the price of some inputs imported by manufacturers has attracted mainstream headlines in recent weeks. Last month's price spat between Unilever and Tesco, sparked by the slump in sterling, made national headlines, while companies like Nomad Foods and PepsiCo have subsequently attracted mainstream attention for their reported moves to try to push through price increases.
Joe & Seph's is a business that generated sales of just over GBP5m (US$6.2m) in its last financial year, which ran until the end of October. Around 80% of its sales are made in the UK, with retail customers including Sainsbury's, Waitrose and Ocado. Joe & Seph's is a business that sources most of its ingredients in the UK and was, before the referendum, already facing pressure on some raw material costs, including butter, a vital ingredient for popcorn. Nevertheless, despite its domestic ingredient supply, a company like Joe & Seph's is likely to face pressure on other commodities and on packaging prices from the fall in sterling.
Speaking on the panel at the FDF event, Sopher said Joe & Seph's had yet to increase its prices but conceded "the more likely trajectory is up". Talking to just-food, he says Joe & Seph's has yet to speak to its major retail customers in the UK, insisting the company had contracts to run on certain inputs. "Because of all the various ingredients and packaging that goes into making the product, it would be a not very sensible thing to have the discussion regularly in an ongoing way. Once you contracted into butter prices, new packaging prices, new sugars, all these various things, you tend to agree to a contract for a year, anyway, at least. Then we will know, really, where we are in terms of prices. At that point, we can then start some of those conversations. Certainly, most people are aware. Everyone has read the news and everyone has seen what's going on out there. I think most retailers expect a conversation. It's just whether you will pass on any cost rises or absorb them."
Sopher outlines three ways in which Joe & Seph's will try to mitigate any pressure on costs. Two are capital investment to improve efficiency and changes in packaging. "We're looking at things like faster labeling machines. We're looking at things like box formings. Anything like that, that doesn't affect the quality of our product but speeds up our process or improves the quality of our product, is basically what we're looking at," Sopher says. "We've just spent GBP20,000 on a new machine. There's another one arriving in the back end of this month. We're keeping momentum on bringing in more and more stuff to try and improve and drive efficiency where we can."
However, it is talking about the third plank of the company's strategy that most animates Sopher. Exports, he told the FDF panel and reiterates to just-food, will be central to how Joe & Seph's grows post-Brexit. "There is a huge opportunity in export and we're quite excited about that," Sopher says. Joe & Seph's already sells into 19 overseas markets and Sopher says the popcorn maker has seen some early benefits from the way the referendum result affected sterling and suggests the company is monitoring new markets where costs had been prohibitive.
"We've agreed listings in Iceland where we've never been able to list before because the pound was too strong. We've agreed with new listings in Denmark. And whilst in Europe, the fall in the pound has been 15% roughly against the euro, if you go as far as Japan it's more like 30%. There are new markets in Asia that were previously challenging because of air freighting our products over but the 30% fall is massive and it means those markets are now open for us."
Sopher sees benefits ahead in the countries that are already the main export markets for Joe & Seph's. He says there are five markets where Joe & Seph's is "doing really well" and where there is "a lot more momentum to be had" – France, Germany, Scandinavia, the Middle East and Hong Kong. Looking at the euro-denominated markets, Sopher says, for example, the company's sharing bags of popcorn would have retailed at EUR3.99-4.49. "Now we are managing to move the RRP down to EUR3.49, maximum EUR3.99. That's really exciting," he says.
Sopher believes UK food companies, particularly smaller businesses, should embrace the opportunity exports can provide for growth. He points to a stat he has seen that he says shows only 11% of UK companies export, remarking he "can't get his around" why that number is not larger. However, Sopher says the UK government can do more, in the longer term, to help those that do want to export and suggests a rebate on a company's corporation tax bill. He points to the cost of exhibiting at last month's SIAL trade show in Paris, which he says was around GBP15,000. "My suggestion around this export tax credit would mean eventually it could halve the cost of going to places like the Middle East and taking on trade show stands etc. I think it will be a really powerful way of very quickly getting a lot more people exporting."
For the new financial year, the company is targeting top-line growth of around 50%, with an eye on expanding sales at home and abroad. The UK popcorn market has grown rapidly in recent years but it is becoming more competitive and this autumn saw the might of PepsiCo enter the sector with its Pop Works & Company brand, potentially putting pressure on the domestic growth of smaller companies like Joe & Seph's. Sopher, however, insists he is "positive" about the news.
"Popcorn is a category is here to stay. If you got someone the size of Pepsi having a go, that's really exciting and gives us a morale boost, in terms of the opportunities only getting bigger," Sopher says. "When you've got a brand of that size in the marketplace, it grows the whole market. It means that supermarkets are dedicating more space to popcorn and looking for other brands to fill the gaps in their ranging. Pepsi have launched a more mainstream brand. Retailers are still going to be looking for good, better and best. We feel that best requirement. It will help us and we are quite stoked about it."
Sopher, then, is one of the, so far, few pragmatic voices in the UK food industry to go public with their views on Brexit. It would be wrong to say he is naively going into it without having weighed up the possible challenges that lay ahead. At the FDF event, he called on the UK government for "support" on the potential paperwork that could mount up on staff visas in a post-Brexit scenario where there is no deal on the free movement of labour. The possibility of tariffs, he tells just-food, is another obvious concern. "We don't want it to be any harder to export. We don't want to have any of that increase cost and workload. Anything that could damage the business would be bad."
However, typically, he adds: "What is quite exciting is the first time the UK can go and secure trade deals that are focused purely on British interests as opposed to balancing the needs of the whole of 27 countries. Who knows how good our negotiators can be to get a better deal than what we have now but there is an upside, as well, which is quite exciting."
Associated British Foods finance director John Bason on Brexit, M&A and grocery results – interview