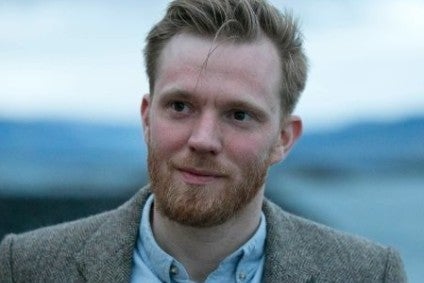 Iceland-based jam, spreads and syrups maker Good Good has found its sugar-free products striking a chord with those in the US following the keto diet. Andy Coyne heard more from co-founder and CEO Gardar Stefansson.
In May, Iceland-based sugar-free food group Good Good closed a US$3m Series A funding round.
Investors have not been named but individuals and angel investors joined the round, according to Good Good, which said it will use the cash raised to strengthen the brand's marketing in the US and to propel new product development and nationwide distribution.
Good Good's appeal in the US has grown, not least of all because its sugar-free products – including jams, spreads and syrups – chime with those following the keto diet, in which sugar in any form is avoided. It has a range that is diabetic-friendly and made with natural ingredients, using sugar substitute stevia, amongst other sweeteners, in its products.
The company also sells sweeteners and functional energy drinks. Its products can be found in 1,800 stores across the US and on Amazon, with additional distribution via Walmart.com due to begin this summer.
Manufacturing is done in Belgium and the Netherlands with distribution also being from a Dutch base as well as from a warehouse in the US.
How well do you really know your competitors?
Access the most comprehensive Company Profiles on the market, powered by GlobalData. Save hours of research. Gain competitive edge.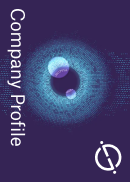 Company Profile – free sample
Thank you!
Your download email will arrive shortly
Not ready to buy yet? Download a free sample
We are confident about the unique quality of our Company Profiles. However, we want you to make the most beneficial decision for your business, so we offer a free sample that you can download by submitting the below form
By GlobalData
just-food: What is the potential you see for your products in the US?
Stefansson: Our keto jams are currently the best selling keto jams in the United States; however, we still see a great deal of untapped potential for our brand in the market. Now we have the capacity to hire additional team members to add expertise in US distribution and bolster our marketing efforts for continued growth there.
just-food: How did your entry into the US market come about?
Stefansson: We had interest from the US in 2018. we were approached by a buyer from TJ Maxx [which trades as TK Maxx in the UK] at the Anuga trade show in Germany and he told us he wanted to sell our products. Then we went to the Expo West show in California and got a major retailer and distribution. In 2018, the keto diet became really popular and, when we launched it in the US, it really took off.
just-food: Do you promote the keto-friendly aspect of your products?
Stefansson: We have not rebranded the products to emphasise the keto aspect but we do point it out in the packaging.
just-food: What sort of operation do you have in the US?
Stefansson: We have a US subsidiary based in Delaware and a distribution facility in Virginia. We were interviewing for a sales director there but we have put that back to the autumn [as a result of Covid-19 restrictions].
just-food: You have just picked up $3m in a funding round. Is this the first backing you have received?
Stefansson: This was the first funding round we've had. We had strong backing from a pharmacy business in Iceland when we started but this is the first backing from private investors.
just-food: With so much focus on the US, do you still see the business as Icelandic?
Stefansson: I ask myself that question quite a lot. It is a transatlantic business. We are working with so many partners and distributors in the Netherlands, Belgium, the UK, Ireland and Iceland. The mother country is Iceland with subsidiaries in the US and the Netherlands.
just-food: Why did you feel the need to create a healthy food business in Iceland? Surely Icelanders have a naturally healthy diet full of skyr and fish?
"The diabetes problem is a global one. Iceland is not immune to that"
Stefansson: Iceland is a mixture of western European and US cultures. The diabetes problem is a global one. Iceland is not immune to that despite our history of eating skyr and fish. Obesity and diabetes are on the rise here.
just-food: How did Good Good come about?
Stefansson: We set up back in 2015. I had founded a salt business called Saltverk and later on I founded another sustainable salt company called Nordursalt – a bit like Maldon in the UK. I was working on the product development side. My partners took an interest in a company selling sweeteners in Iceland called Via Health and asked me if I wanted to join them. I was more interested in the prospect of creating sugar-free food as I thought sweeteners on their own had a limited application. But it intrigued me enough to want to take it to the next level. We took on the sweetener company and changed the name to Good Good. It was making stevia drops and erythritol tabletop sweeteners. We later sold it to a company in Holland which still works with us making stevia drops. But we had created a brand with a concept of creating a portfolio of products. What fascinated me was eliminating sugar as a fixed ingredient and in finding ways to diminish sugar consumption by creating no-added sugar products.
just-food: How did you decide which products to focus on?
Stefansson: We started working with a big jam manufacturer in the Netherlands. We developed the jam products in my kitchen. We started with jam because we did not see much innovation in the jam category. Stevia was fairly new – it had only been allowed in the EU since 2011. But stevia was not the only sweetener we used. It can have a sour after-taste which people don't always like. We used other sweeteners as well to get the taste right. Our value proposition is to offer a wide variety of sugar-substitute products that are delicious and sweet so people can make the switch from sugary products to non-added sugar products easier.
just-food: Good Good's products are now sold in 15 countries other than the US. Which was the first market you targeted?
Stefansson: Iceland. It is a good test market. It is a very health-conscious market but has a lot of problems with diabetes etc and it has a population of 350,000 which is a good test size.
just-food: You outsource the production process, is that right?
Stefansson: Yes. We find the best chocolate spread producer and the best jam producer. Similarly we work with the best logistic brokers to make sure our shipments are received on time.
just-food: How has the business been affected by Covid-19?
"When Covid is over people will want to be more healthy, so we are expecting a spike"
Stefansson: To a degree all the buyers [in the US] closed their doors but they are starting to open up again. Interestingly, I have heard from distributors that demand for natural and better-for-you products has decreased because people want comfort foods. But when this is over people will want to be more healthy, so we are expecting a spike. Diabetics have been particularly vulnerable to this virus.
just-food: Much of your growth comes from online sales. Can you give us an idea of the sort of growth you've seen during the Covid period?
Stefansson: It helped that from the beginning we bet on that food would become bigger in the online world, so we started to sell our brand on Amazon very early in the process. Online sales have tripled in the US during the Covid period on a monthly basis. By the end of this year, sales will be up by 250% year-on-year in the US.
just-food: Which other markets are important to you?
Stefansson: The US is the biggest. We have launched in Canada and that is growing quickly and we are also selling in Scandinavia and the Baltic countries. The UK is a big market but mostly in online sales. Amazon UK is big for us. We haven't got a multiple there yet. It is more difficult in the UK than in many other countries. They are harder to approach and there is more competition. We have had much more success with Irish retailers.
just-food: What's next for Good Good?
Stefansson: Product development. We've just launched Crunchy Keto Bars. These are sugar-free candy bars in three flavours. They have been extremely popular on Amazon so far. There are a lot of protein and cereal bars but we are coming form the sweetener direction. We are also launching a new jam in the US to fit in with local tastes – it is concord grape jelly flavour. And we will continue with our focus of working with communities, e.g. keto communities, people with diabetes and health and fitness enthusiasts.