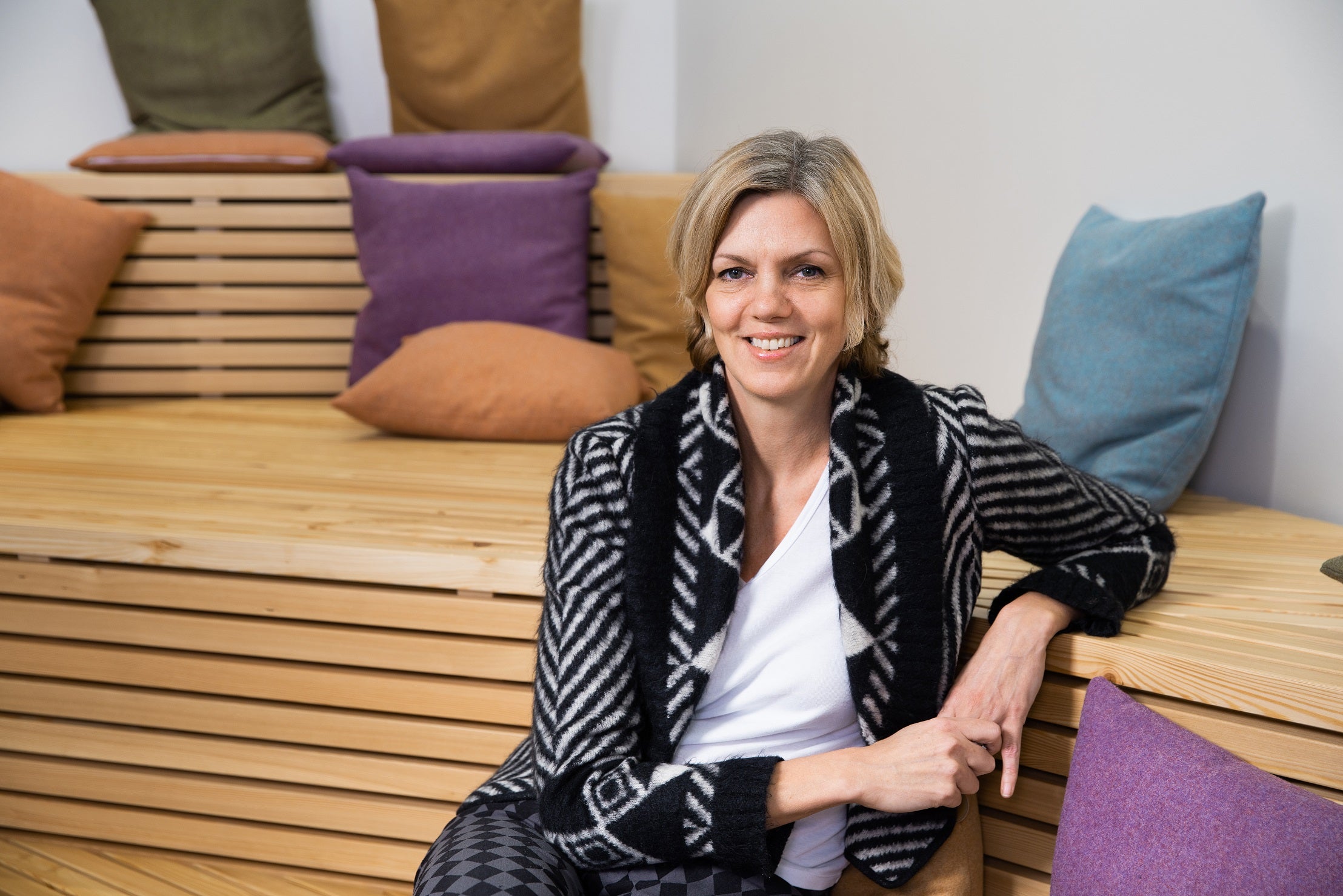 Paulig Group, the Finland-based, family-owned, food-and-beverage business, invests in early-stage companies through PINC, a corporate venture unit set up in 2018. So far, PINC's investments have taken in fledgling firms involved in upcycled coffee waste, animal fats, cell-cultured meat and, most recently, gluten-free pizzas.
Just Food: Why was PINC set up?
Marika King: It was driven by two forces. One is an identification in the management team that you always want to speed up innovation. I think the premise is that if you can tap into other people's innovation, sometimes, first of all, you get ideas you didn't have yourself but also it goes faster.
The other is a deep desire from the family – Paulig is a family-owned business – to have a legacy of having a positive impact on the planet and its inhabitants. PINC is a corporate impact investor. It's a CVC – a corporate venture-capital unit – but it is a little bit more than that. You can't really do anything unless it has a positive impact on the planet in one way or the other.
Just Food: Have there been any innovation processes Paulig has seen from companies it's invested in where you've thought the group could benefit?
Marika King: It's maybe not so new anymore but the whole trial and error and being much more iterative in your design process. I think that's something the big companies are now trying to adopt. We're just in the beginning. Quite often, even before we invest, we involve R&D. We have a case right now where the R&D [team] is actually doing a business case based on what it would mean for them. It becomes more and more iterative between us in a way.
Just Food: How can fledgling companies fit PINC's impact investing strategy?
Marika King: We've looked primarily at health and sustainability. To sum up, we aim for societal impact, strategic impact and financial impact. The strategic impact can be of different kinds. It can either be it's a potential, future, core business for Paulig – by that, first of all, it has to be a food brand. It also has to somewhat align with Paulig's strategy – not 100% because we don't really know what Paulig's growth strategy is going to be in ten years. We have a broader outlook than Paulig's core business.
But then it can also be a strategic impact through supporting the core business. If you take the pizzas, for example, that could be a huge core because it's a healthier, sustainable food and it's a brand. If you take our first investment, which was Kaffe Bueno, that is an upcycling of coffee waste business. It's a biotech company. Is Paulig the natural owner of a biotech company in five or ten years? No, because we aren't a biotech company but in taking care of our own waste and helping to find solutions for the whole industry – circularity is a big deal – then it's a great support to core.
Just Food: It can also be important for CVCs to not just think about brands but also the bigger picture of food tech.
Marika King: Everyone has a different strategy. Some CVCs would be much more about finding the same sort of category/brands. We've just taken another strategy. We do stuff that's maybe more the next-generation stuff and the activities that support the core but pushes it maybe a little bit forward. Sometimes we say that if Paulig is the mothership, we're the Luke Skywalker, the little thing zooming out, far away in the galaxy. Every now and then we come back, check-in and try to make it a win-win.
Just Food: When you make investments, do you weigh up whether some of them could become part of the core one day?
Marika King: We do but it's nothing we promise to anyone. What's best for the entrepreneurs in five years or ten years, we don't know that now. There are no promises either way, except to try to help each other as much as possible and then we'll see whatever makes sense at the time.
Just Food: How does PINC, if at all, try to convince early-stage companies it is the right investor?
Marika King: When it's food-related, it's a lot easier. We know food and there's a lot of value-add. I still have to say, relatively speaking, in the Nordics in particular, we have a pretty good position because there are not a lot of people who only focus on food. We still have the mothership competencies that we can draw upon. It's not like we promise them everything, that they can get a zillion hours of the R&D department, but, you know, four hours can get a long way.
We can do product development, use sales networks and do joint commercial activities, stuff like that. I think when it comes to food-related stuff, we have a pretty good rep. It's good to have a corporate party there. Then, when it comes to the rest, we put actually a lot of effort into our start-ups, a lot of effort in developing the relationship and helping them initially from the beginning, even in just analysing the case, trying to understand whether it's worth investing in for us.
I think that partly goes to the nature of CVC. When you're a VC, you have a portfolio that needs, like, 30, 40, 50 investments and you hope for one or two unicorns. You don't really have time to do super-strong due diligence. It's part of the nature of the VC – I'm not saying that they don't do their job, obviously they do – but I think we probably need to do it a little bit more because we don't have the same speed of investing. We can't afford to have all of them die because people are going to stop wanting to put money into our unit.
Just Food: In that context, how can Paulig help a B2B fats business like Melt&Marble or a cell-based meat company like Mirai?
Marika King: With those early R&D cases, we can probably help a little bit less to be honest because we're not R&D, tech, kind of people but that's why we actually invest with people who are. Even in those companies, pretty quickly it comes to applying their science to food products. We need to see that it works and we can also think about how to market and sell things. I think they understand that pretty early and that's why they think it's interesting to have us along even though, in the beginning, we can't help with those kinds of skills.
Just Food: How many live investments does PINC have at the moment?
Marika King: We have five and we have another one going public in a few weeks.
Just Food: What do Paulig's family owners expect of PINC and its investments?
Marika King: We report to the Paulig board and focus on both the value creation of the portfolio, as well as strategic benefits for Paulig – both when it comes to co-operating with the portfolio ventures and with Paulig as a whole. We can, for example, also link start-ups to Paulig even if we don't invest. In that way, we serve as a 'portal' to the rest of Paulig as well. With regards to societal impact, we don't report on that per se, but we only choose to invest in companies with a high societal impact.
We've got to make sure we invest in good cases that become financially viable. As with any investment, you can't expect a 100% success rate. You've got to be a little bit realistic when you look at stats in terms of how many start-ups actually survive. You can't have too high expectations. We don't have super-defined financial measures apart from the fact we need to make positive returns to the fund in a way, even though it's a sort of from the balance sheet kind of fund. It's got to see more money than it costs in the end, right?
There are other strategic benefits, which actually have to do with the positive PR for Paulig and all that kind of stuff that we don't measure. There's a sort of brand element towards Paulig externally but also internally to the employees and those things that are very hard to measure.
Just Food: Could Paulig look in the future to acquire these investments outright?
Marika King: If that's a good decision at the time but they would have to probably be quite sizeable by then because Paulig doesn't really invest in, as of now with the strategy, small businesses, so to speak.
Just Food: What is PINC's geographic strategy?
Marika King: We have a primary focus, which is the Nordics, but we also invest in Europe if the right opportunity comes along that we can't find in the Nordics. For, example, with Mirai cell-cultured meat, we don't have that in the Nordics. The other one that's coming up now that is not public yet is also not in the Nordics.
There is quite a lot going on but there are not maybe enough opportunities coming up, especially now when there are more people investing. Even though it's a big opportunity, a solution space, for what we can look at, if we want to make a societal and strategic impact, it sort of narrows it a bit. My feeling is we have to go a little bit more out in Europe to find the opportunities that actually match what we're trying to do.
Just Food: Are there specific product or category areas PINC will continue to look to invest in?
Marika King: Yes, we are always on the look for – it's either new versions of plant-based or alternative protein. That's still a very hot category. Next-generation food and snacks, which is sort of healthier, sometimes plant-based but doesn't have to be. Yeah, going towards nutrition and clean label.
Just Food: Plant-based is obviously growing but it's a very challenging area. Paulig has recently decided to sell some of its Gold&Green assets. Given that disposal, where would Paulig be looking to invest in plant-based now through PINC?
Marika King: I mean, to be honest, we're a little bit separate like that. We sort of make judgments based on where we think there are gaps and possibilities in the market. Given that plant-based is a bit more mature, if I was Paulig, I probably would think about it a bit differently. There are bigger bets you can go for whereas we are very small; we have to go very early-stage. The things we are going for are a bit more radical and a bit more in the future, mostly. Otherwise, we can't afford to invest in it.
So for us, it's much more 'what's the next thing in plant-based?' and whether that's going to be interesting for Paulig in that time horizon. I don't know. It's quite separate like that. Plant-based cheese is still not solved. We're interested in that. All these alternative meats, fungi-based products like mycoprotein. It's been around for a long time with Quorn and all that but there's lots of stuff happening in the new generation of that. There are these casein companies – which is related to cheese – that are super interesting.
We also look into waste or upcycling areas. We're also very interested in those kinds of – even though it's a little bit more tricky – tools when it comes to climate footprint and nutrition scoring. Consumer transparency tools. We're very, very interested in personalised nutrition and the use of convenience platforms.
Just Food: During the early months of the pandemic, in some categories, bigger brands were favoured by retailers and consumers for reasons of distribution and familiarity. What are your thoughts on the appetite for smaller brands now? Are retailers going to be as open as they were perhaps in the middle part of the last decade?
Marika King: Yeah, I think the challenge for the more traditional or bigger brands of consumer loyalty will continue. This is why the need to really be purposeful, to be authentic brands, is still there and even more so, in particular, with the young consumers. They're activists, if you will, and they really vote with their feet. The new brands are really good at having a story of the 'why'. They usually want to solve a problem that people care about whether it's nutrition or clean label or carbon footprint or biodiversity. People relate to that.
Just Food: The current inflationary context adds another challenge for smaller brands.
Marika King: That's definitely true. There are so many things at the moment that are coinciding – whether it's the energy crisis or logistical issues after the pandemic in China, everything gets more expensive. It's not an easy place to be. But I think that's part of it. That's true for everyone, for all businesses.