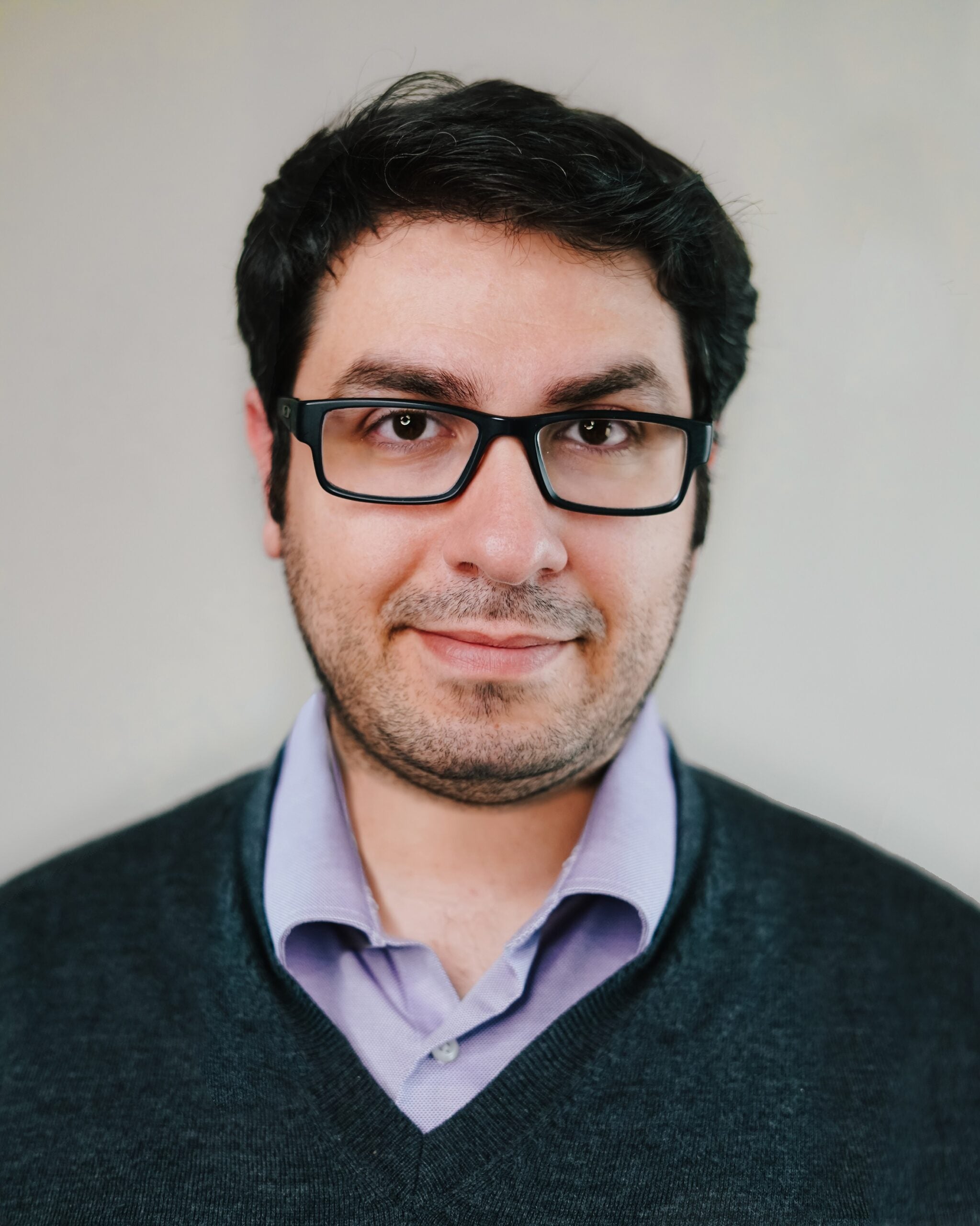 Just Food: Shares in Nabati Foods began trading in Canada and Frankfurt last month. What can the listings bring to the business strategically?
Ahmad Yehya: Going the public route offers a lot of transparency to everybody, shareholders, internally as well. Really it's exposure for our products, our business and that allows us to have this great opportunity to put our story forward and grow the business in our domestic market and also abroad.
Just Food: What do you make of the share performance so far?
Ahmad Yehya: In my personal opinion, I think it's done really well. We've had quite a great rise, then people take profit and I think we're going to continue just fine. It really comes down to the company's story and performance to the investors wanting to support us. We're really here trying to solve a global problem and, at the same time, offering consumers the opportunity to have great products they can enjoy as they make better decisions for their lives, for the planet and in terms of animal welfare, too, by going plant-based.
Just Food: What are the principal ingredients you use in your products?
Ahmad Yehya: We use pea protein in our plant-based meats and plant-based cheese. We use lupin protein and pea protein for plant-based eggs. For our desserts, we don't use any [protein] but we make our cheesecakes using whole fruits and nuts, so you get the protein from the nuts.
Just Food: You've just announced listings with Walmart. What's your presence like in the US?
Ahmad Yehya: Our presence in the US is something that started in October last year, launching our dairy-free cheesecakes with our distributor Kehe. They're the parent company of Tree of Life, our exclusive distributor in Canada. We grew very quickly within a few months in 2020 into 400 independent stores in the US. That was phenomenal, according to the team at Kehe, because usually you don't get that quick distribution points. Now we've launched our cheese and, very soon, we're working on launching our plant-based meats and eggs in the US with them. We are working on several opportunities to get our products listed in the US.
Just Food: Nabati Foods' presence outside Canada also looks set to take in more markets in Asia.
Ahmad Yehya: We are working with the same distributor in South Korea and Vietnam. We have a few things in the works and we can't wait to announce them. Japan, the same thing. We signed a great distribution agreement with a company that can represent our entire line and work with us to get through regulatory and grow in that market.
Just Food: Are your products now on sale in those three markets?
Ahmad Yehya: They're not actively being sold yet. We are in the regulatory clearance phase. These markets tend to operate differently to our Western markets. We have to get approval from the customs and the ministries there for those distributors to import. This doesn't take months. We also have to develop packaging for those markets. We tend to do this stuff in-house so we can work really fast on it and I'm very hopeful we would be in those markets selling by early next year, Q1 2022.
Just Food: Have you had to make any changes to your recipes?
Ahmad Yehya: For the Japanese market, yes, but not for all the products. It's the plant-based egg. Every market has certain regulations you have to abide with, certain ingredients might be restricted or banned or the consumers might like a different ingredient.
Just Food: Do you do your own manufacturing?
Ahmad Yehya: We do our own manufacturing for all our products but we work with a great partner that is involved in our business for our plant-based liquid egg. We actually took over a space in their facility. It's our equipment that we operate and they run it for us. It's a slightly different relationship than having a co-packer producing for you. That way, we retain the IP, we retain operations over the line.
Just Food: In how many markets is Nabati Foods present at the moment?
Ahmad Yehya: It's mainly North America. We got Canada, the US. You can kind of lump the Caribbean with the US because we're selling there through our US distributor. We're in Hong Kong. It's a few stores over there. We can count that. It's still something [chuckles].
Just Food: Canada is obviously the biggest market by sales?
Ahmad Yehya: Yes. The US is growing fast, is obviously a much larger market and it's a greater opportunity.
Just Food: It can be exciting to be entering new markets but there is a lot of pressure on parts of the supply chain at the moment, around areas like freight.
Ahmad Yehya: Of course. We've been fortunate to get around that. We're working on Europe as well. We're working on different countries, including the UK. It's one of our top priority markets to get into. In Europe, we already have representation and we're working in terms of representing our products but we're working to operate more directly through our subsidiary. We have a subsidiary in the UK, so we are working to get in the European market ASAP.
Just Food: What gives you confidence Nabati Foods' products could succeed in the UK?
Ahmad Yehya: We've done general market research, understanding the consumer base, what they like, what kind of products are there. You get to hear it tends to be oversaturated, which we don't really believe. I think consumers always want more choices. What we offer is slightly different from what's available. Everybody's used to breaded plant-based chicken. We do plant-based chicken that's not breaded, so we give the consumer the ability to do whatever they want: shape the product as a breast, cut it up as strips, grill it or fry it – or they can bread it if they want.
We offer cheesecakes that you really don't find at scale. In the UK, you probably find them at mom-and-pop shops or cafes but not at scale. For our cheese, we make something that rivals dairy cheese. We didn't want to make just another plant-based cheese. We wanted something that when you melt it, the taste, texture and mouthfeel is just like dairy. It's not sticking to your teeth and doesn't look transparent when you melt it. And the pack size is much larger for a better value. Usually in Europe, you tend to see them at 100g and we offer 220.
When it comes to the liquid plant-based egg, we made something using lupin and pea protein that is fortified just like eggs, which is not really available in other products out there. We're really stepping out by doing things differently.
Just Food: Shipping from Canada is going to add a price premium but to get consumers to try your products you may have to promote. There is a lot of choice in the UK, particularly in meat alternatives.
Ahmad Yehya: Offering value's very important and logistics does kind of hinder that when you're going from North America to Europe. Entering the market is a huge marketing endeavour but, for the long term, you have to look at partners in that market.
Just Food: Which other markets in Europe are on your radar?
Ahmad Yehya: As a high priority, we're looking at Germany, Netherlands, Switzerland, Spain and Portugal. We're looking more on the north side of Europe first. That ties into logistics really. Again, it comes back to how can you offer value to the consumer.
Just Food: There is going to be increasing pressure on consumer spending because of inflation, not just in Europe but also in North America. Against that backdrop, how is Nabati Foods looking to grow sales and reach new consumers?
Ahmad Yehya: This is a complex question. With inflation, you can offset that by driving volume and trying to get lower deals with suppliers where you can lock in pricing for X amount of time and that's where we can still offer consumers value without having to continuously raise prices.
We've managed to deal with this over several years and I think we can continue to do that but there's a certain point where, if inflation hits 10%, everybody is really going to hurt. If you're hurting across the board, the price increase is not going to really matter because you're not going to notice. Hopefully, we're not there yet. I think we're at 4% here in Canada. Already our central bank here is talking about raising interest rates to control that. Europe, you have a different environment. In certain markets, you have negative interest rates.
Just Food: What do you make of the continued investment by Big Food in plant-based? Nestlé has recently unveiled its own plant-based egg.
Ahmad Yehya: Their investment and interest in this space mean we're on the right track. We have a growth opportunity we can capitalise on. While they're entering the space, they're still far behind. I think consumers need to really focus on the innovators, who are the ones driving forward. Those larger companies will offer value. They don't come into the market unless there is value to offer the consumer. It actually helps all of us because when they buy volume it allows for the entire supply chain to increase their capacity to produce and that drives costs down.
Just Food: For consumers to focus on the innovators you're going to need to spend on marketing.
Ahmad Yehya: Yes. Because you need to reward innovation. These large companies are not innovators. They're followers. If you don't reward the innovators, you're not going to have a growing plant-based market, period. It'll fall flat. We're not Nestle. We don't have that brand awareness but we need to be in front of the consumer to tell our story.
Just Food: If spending more on marketing, will you be looking to prioritise certain markets. It's not as if you're going to be going around planting loads of flags.
Ahmad Yehya: Yes, we have resources we have to manage, right.
Just Food: Will you need to invest more in production to meet growth?
Ahmad Yehya: Not yet. We have a new facility here in Edmonton with quite a bit of capacity. Even for our plant-based liquid egg, we have the capacity to handle several markets. We're focused right now on getting into those markets, getting in front of the consumer, increasing brand awareness and securing deals to grow our business.
Just Food: The plant-based market is growing but, in your experience, are you seeing consumers spend more time paying more attention to what's actually in the products? Do you think brands will need to look at their recipes again, including you?
Ahmad Yehya: We're constantly doing that. Any feedback we get is seriously taken, whether it's negative or positive. We have food scientists and we look at research from the WHO and other institutions regarding ingredients and what makes sense to develop our products and make them work.
So, yes, a lot more consumers are looking at what's in the products but there's a learning curve. A lot of consumers don't know what each ingredient really does, what are the impacts of each. A lot of it is consumers that are going to have to learn how to get past articles that you see and eventually read research papers. I don't know if it will get to that point. It's important to read scientific papers on certain ingredients to really understand what's happening, rather than just an article based on opinion. We're going in that direction. It's important that the consumer looks at the label, understands what's in there and then, in terms of ingredients and formulation, we're constantly evaluating our products.
Just Food: You are seeing some in the meat and dairy sectors try to row back a little on the subject of nutrition, for example.
Ahmad Yehya: Yes. Futile.
Just Food: What's your vision for Nabati Foods? There's so much competition. Not every business is going to win.
Ahmad Yehya: That's correct. It is a market. There are 7bn people on the planet. No one company is going to be able to service 7bn people but that doesn't mean all businesses are going to survive. The best ones that are fanatically focused on the consumer and driving value to the consumer are the ones that are going to win. By being consumer-focused, we will be rewarded.
What is the consumer looking for? Great products they can afford – and that's what we want. I don't want to tell them 'Oh, this is an innovation. You must pay this many dollars.' No, I'm creating an innovative product that needs to be affordable for you because I want you, your family, future generations to enjoy indulgence and I need to shift society to a plant-based diet. To do that I need to offer a great product and value to the consumer. It cannot just be a great product at a high price and then I work my way down and be outbid by somebody else.
Because in the end, just as you said earlier, there's inflation in the market and that hurts the consumer. It hurts us, too, but if we are able to develop products that we can offer to the consumer at value, we win. I can't sell you a product that you might try once. It has to be a product that makes sense to you. If it makes sense to you as a consumer, then I win.