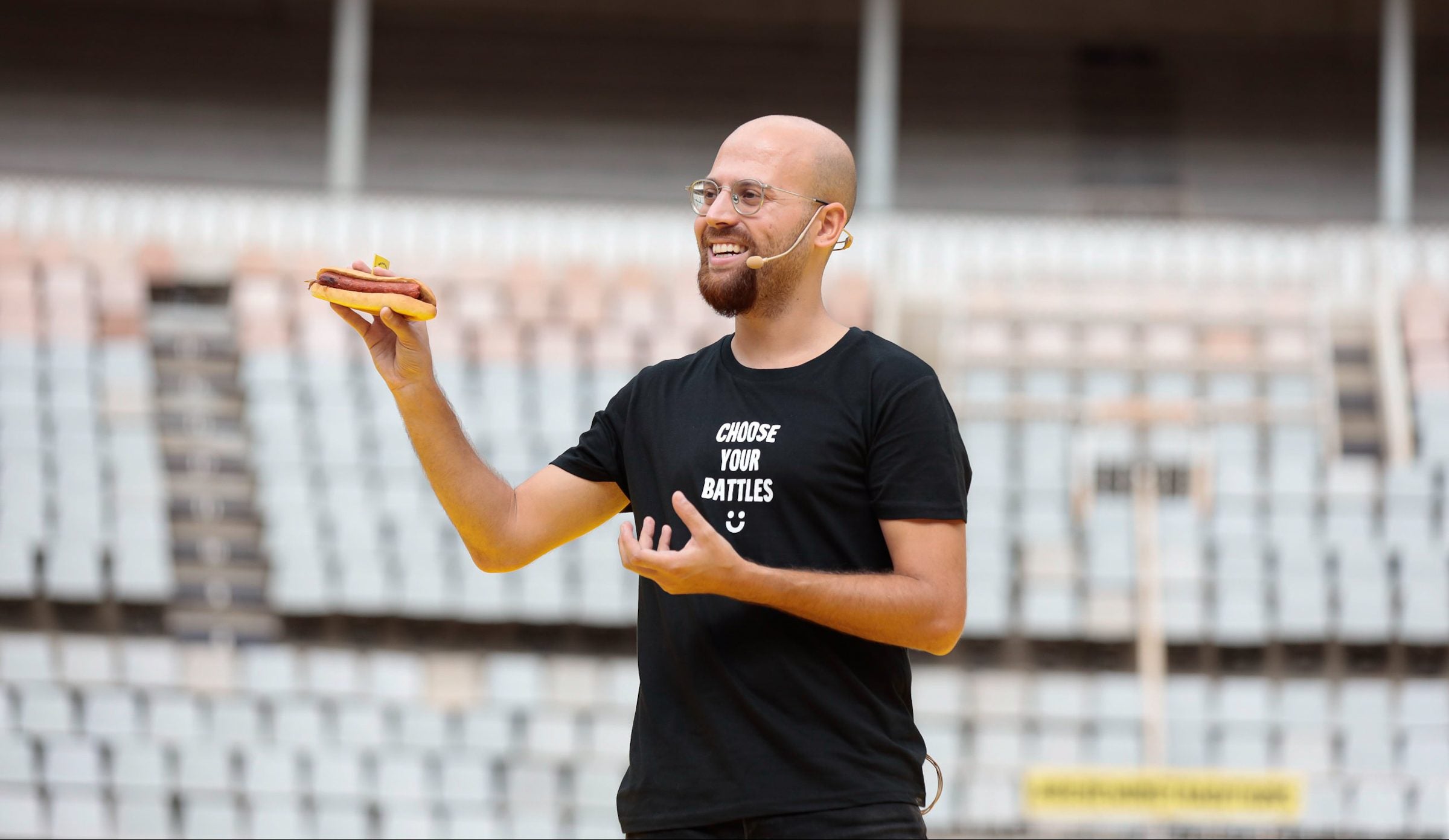 It could be a testing year for Heura Foods as the alt-protein maker gears up for a price increase, but much is running in the start-up's favour.
Speaking to Just Food, co-founder and CEO Marc Coloma says Heura refrained from raising prices last year. The test will be whether the Spanish firm can repeat 2022's 80% increase in turnover in what is a premium-priced category.
However, Heura Foods is so far shrugging off sluggishness in the plant-based sector, which Coloma says is showing signs of "stagnation" or is even decreasing in some markets such as the US, a country off the company's radar for the time being.
In January, the company entered fish alternatives, providing consumers with options across the whole plant-based protein spectrum – it already had a range of beef, pork and poultry products.
This year too, Heura Foods is launching a bespoke technology and production patent, which it claims is a "breakthrough" for the industry, Coloma says, and one that will "propel forward the whole category". And that might be a pleasing note for investors, with a Series B round planned for 2023 on top of last year's EUR20m (US$21.2m) of bridge capital and a EUR16m Series A in 2021.
Consumer repeat rates
But it's Heura Foods' repeat rates that might be the best judge in these testing times, a bone of contention for the alternative-protein market where consumers are often deterred by one factor or another – usually taste, texture, excessive and even not-so-healthy ingredients, and price.
How well do you really know your competitors?
Access the most comprehensive Company Profiles on the market, powered by GlobalData. Save hours of research. Gain competitive edge.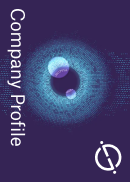 Company Profile – free sample
Thank you!
Your download email will arrive shortly
Not ready to buy yet? Download a free sample
We are confident about the unique quality of our Company Profiles. However, we want you to make the most beneficial decision for your business, so we offer a free sample that you can download by submitting the below form
By GlobalData
"With all the inflation that is in the market, people's consumption is decreasing, their spending on food is decreasing, and this is a premium category in price, so it impacts consumption," Coloma contends. "There has been kind of a gold rush in the category that made a lot of companies launch products that weren't aligned with people's expectations."
He adds: "Repeat [rates] in the category haven't been good because there are lots of cases of products that are not good enough for the vision that we have – to be successors to animal products. There are huge challenges in taste experience but also opportunities to keep improving the nutritional value of the products."
Much will depend on the course of inflation through the rest of the year, with a lot hinged on energy prices and the war in Ukraine, and the tightness in household food budgets. Food inflation in Spain softened to 15.4% in February, while the headline rate accelerated to 6.1%. And the price trajectory in groceries continues to remain in double digits, or high-single digits, in many of the major European markets and beyond.
While appetite is decreasing in some countries, Coloma says Heura Foods is increasing volume, with "very high" repeat rates of 50% in Spain last year, for example, where its market share "more than doubled" to 25%.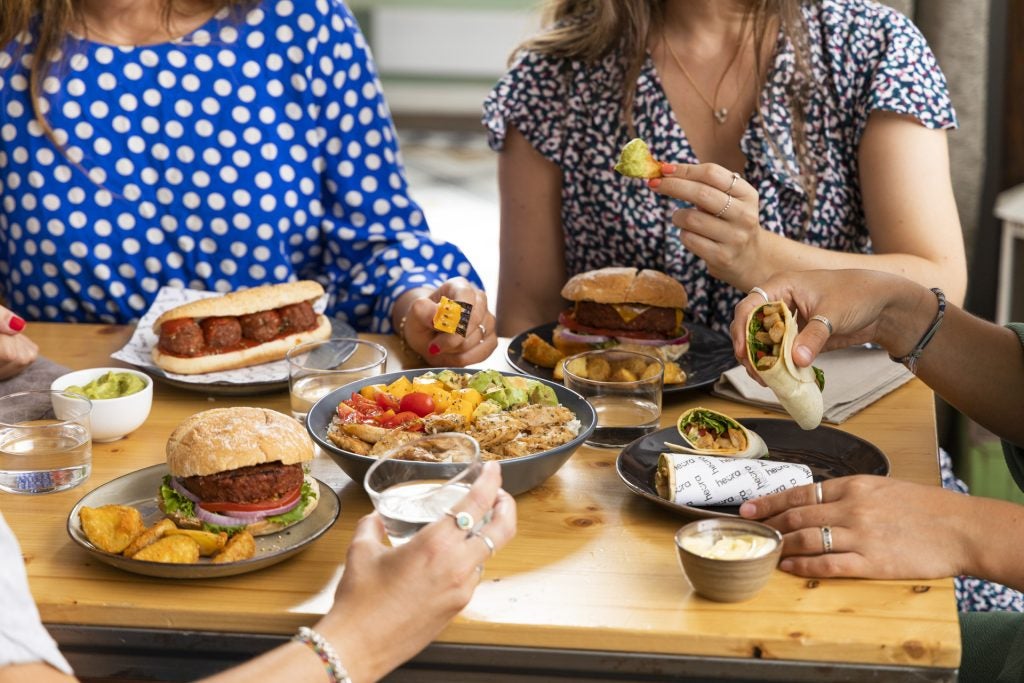 Outside of its major Spanish market, Heura Foods won a UK listing in December with upmarket grocer Waitrose, one of its key target countries along with France, Benelux, Italy, Austria, Switzerland and Poland. Around 20 markets are now served. It has distributors across Europe as well as in Singapore, Hong Kong, Vietnam, Egypt, Canada, Mexico and Chile.
"Our vision is to become the European champion by 2028," Coloma says when asked about any intentions for the US, an arguably softening market where the start-up doesn't have a presence and one that isn't on his radar.
Swimming into fish
Italy, Switzerland and Spain were introduced to Heura Foods' plant-based fish fillets and fish fingers in January, with France and Austria about to follow.
"We expect fish to be one of the highest-selling products, taking into account the feedback we are receiving from retailers and consumers. In most of the countries that we are in, there was nothing there [in fish alternatives] for consumers," Coloma explains.
"I think that the worst enemy of the category are products that are not matching consumers' expectations. At the end, we have to overcome a lot of barriers about what's the impact of food on greenhouse gas emissions and a lot of the humanitarian challenges that we have this century. We have to make sure that this category is exciting people in order to be part of that.
"There is an opportunity to bring more people in. Ninety per cent of people that are buying our products are consuming animal products. It's expanding the value proposition further than vegans and vegetarians. We are just at the beginning."
Heura Foods, set up in Barcelona in 2017 by Coloma and Bernat Añaños, has an extensive range in its bag, from burgers to nuggets, meatballs to mince, sausages and chorizo, all made from soy and pea proteins with extra virgin olive oil.
He and his colleague are still the majority owners of the business, despite the investment rounds meaning they've had to "give away a part of the company each time in order to accelerate development".
Coloma was coy on any takeover approaches besides saying "we are receiving a lot of interest of different parties". And a public offering could be on the cards as part of a "roadmap of possibilities" but more towards the mid-to-longer term rather than a shorter-term option.
"Category shapers"
By offering variety, the business hopes to bring more people into the category, with nutritional density and taste key propositions. All of Heura Foods' products are ranked A in the European Nutriscore ratings system.
The aim is to be "category shapers", Coloma says, adding most people are seeking out plant-based proteins because "they want to eat healthier".
He explains the thesis that he believes sets Heura Foods apart from some of its industry peers.
"We are merging two themes that are kind of an anomaly right now. It's bringing together an amazing taste and amazing nutritional density. We are bringing together products that are superior and bringing together a community that is accelerating the transition towards a net-positive food system and protein transition.
"We are getting more protein density than what was available in the market with much lower use of fats. We are talking in more cases less than 50% and bringing the best fats to the category like extra virgin olive oil where we develop fat analogues that will help us to bring the juiciness and the palatability that people are looking for, but in a responsible way."
Heura Foods works with science and technology teams on what Coloma calls the "micro-structure design", or nutrition-dense ingredients offering "functionalities".
In its alternative fish fillets and fingers for instance, using soy to mimic the flaky texture and drumming down on the "matrix structure to get the same sensory experience of fish", with a superior fat profile, more protein with fibre, and nutritionals such as omega-3 DHA.
Coloma says producing a fish alternative wasn't without challenges as the textures are very different from replicating meat, as are the fats and the "mouthfeel", and the flavour and colour profile. All at the same time as using a "minimalist ingredient label to get the functionality right and better nutritional density".
Price equation
Revenue last year was EUR31.4m, in contrast to EUR2.5m in 2020. Heura Foods expects to grow at a double-digit pace again this year, Coloma says, without wishing to be pinned down on an actual target.
Opportunities in plant-based foods abound, Coloma suggests, given the penetration rates in a lot of countries are "really low". But the price premium over animal proteins has tended to be an obstacle for the category, particularly with inflation currently eating away at consumers' purse strings.
In its defence, Coloma compares alternatives to another premium category, organic: "When we look at organic offerings of animal products, we are below euro per kilo in most of the cases, especially in beef. But at this stage, the category's price point makes pressure for the consumer in order to have the frequency that we would love. The message right now is towards institutions to make it easier and facilitate the protein transition that the world needs."
Lidl is a case in point. The German discount retailer was recently attributed to be planning to reduce its offering of animal meat in favour of plant-based options, reportedly for environmental concerns.
"The world is going in that direction," Coloma says in response. "The role of the companies that are here is to make sure that we accelerate the path that we are already taking."
He argues the category is still in its relative infancy despite some "stagnation" or a decrease in some countries. But inflation is playing a part in that while growth continues in some emerging markets, Coloma says, stressing again that quality products are key to ensure consumer repeat rates.
Heura Foods is poised to reveal its first patent in the second quarter having worked on the project for the past eighteen months. It has already been applied to a new product, which will be launched toward the end of the year.
"We have been working hard on fundamental science and technologies that can help to solve relevant challenges," Coloma explains. "We think that objectively, it's the highest scientific and technological advancement that there has been in the category in the last decade."