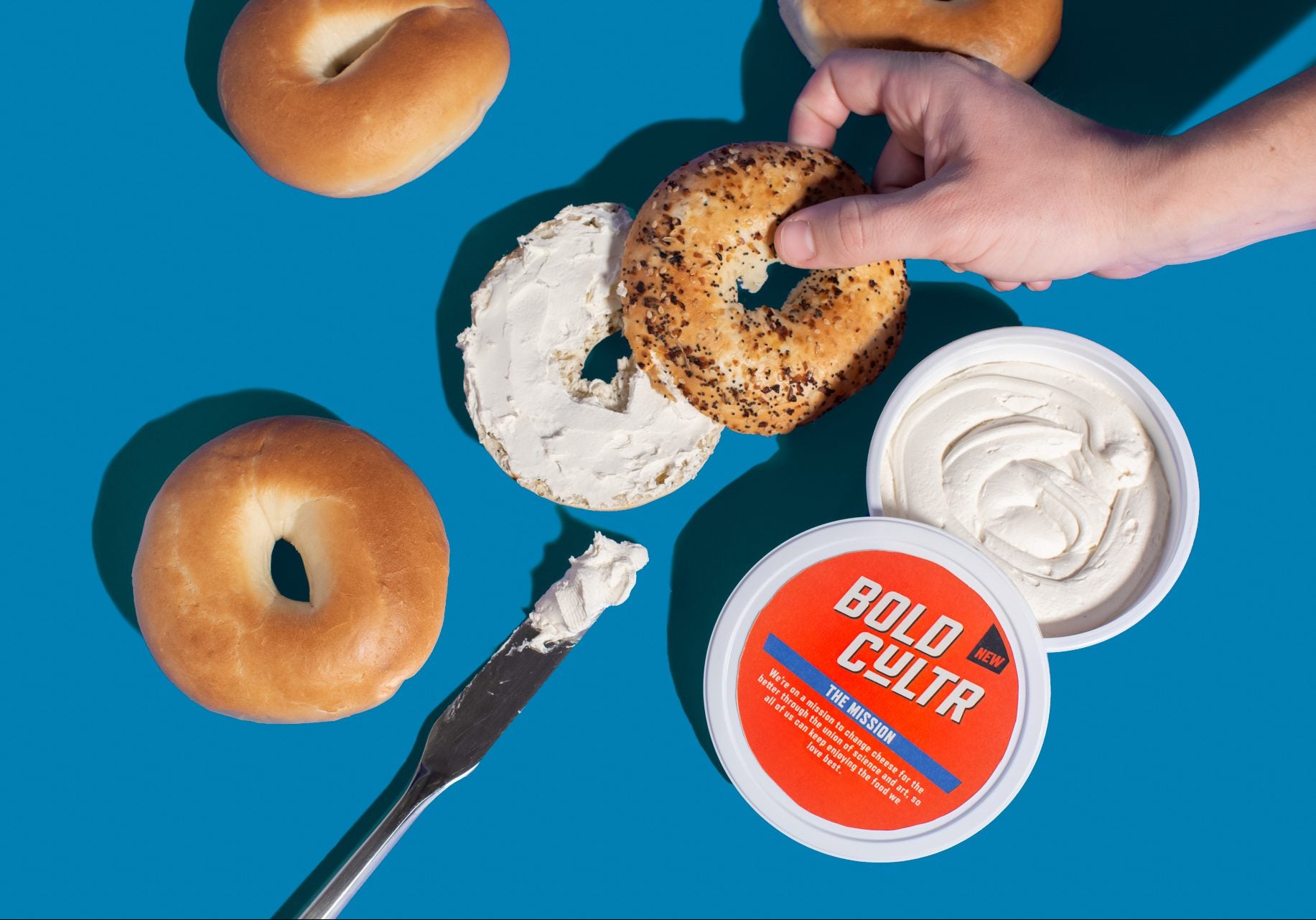 G-Works, an innovation arm of General Mills, is on a mission to, in the words of director Amol Dixit, "solve the biggest consumer problems related to food".
Set up in 2019 with teams of researchers and developers to complement the US giant's innovation strategy, G-Works is not necessarily focused on the latest trends or demand tailwinds but more on the "most disruptive forces impacting the food industry today".
G-Works sits within what General Mills calls its "disruptive growth office" and forms part of the Old El Paso maker's Accelerate Strategy, drawn up to enable long-term organic growth of 2-3% annually. It is separate from the group's venture-capital arm, 301 Inc.
Three brands have emerged from G-Works so far: Bold Cultr, an alternative cream cheese produced using precision fermentation, and incorporating animal-free dairy protein from Perfect Day in the US; Doolies high-fibre snacks aimed at addressing constipation in kids; and Good Measure, nut butter bars and crisps targeted at consumers with diabetes.
In an interview with Just Food, Dixit says the innovation pipeline is "very strong", emphasising the focus isn't exclusively on health and wellness but also on climate change, consumer personalisation and the "idea of technology-enabled convenience".
Just Food: How does G-Works fit into the Accelerate Strategy?
Dixit: At the enterprise level, portfolio shaping remains, and will always remain, a core part of the strategy. G-Works is squarely focused on innovation, internally-built innovation and solving consumer problems. We're focused on increasing the growth profile of our portfolio.
Just Food: Any targets for G-Works?
Dixit: "While I can't speak to the specific financial goals of G-Works, what I can say is we do have aggressive and defined financial goals for the disruptive growth organisation. The internal build component of that is a significant portion of those financial goals.
Just Food: How does it work?
Dixit: We are here to solve the biggest consumer problems related to food and doing that through what we call "horizon two" and "horizon three" solutions. Our core operating units are focused more on "horizon one" solutions. We try to replicate a start-up ecosystem as much as possible, try to bring the best from the start-up world together with the best of the corporate world and the General Mills world, and really leverage our proprietary gifts.
There may be scenarios where the growth board has decided to invest in a problem area, but, when a team comes forward with a lead solution idea against that problem, the growth board may decide that doesn't fit within horizon two for General Mills – it's a little too far out. If we wanted to get into that space, we would either acquire or invest our way into that as opposed to internally build.
Just Food: Does G-Works speed up the innovation process for General Mills?
Dixit: Because G-Works is not tied to any specific operating unit, our parameters or boundaries are much wider. We're not here to create the next cereal flavour, or the next line of snack bars. We're here to build new companies that get us into new categories, new business models, new go-to market strategies.
The reality is there's so much time that goes into the development of these things. And we've done a ton of benchmarking, both with external start-ups but also corporate start-ups to understand how long is too long. We want it to be a balance between velocity and de-risking.
Just Food: Will it be just brands or separate businesses or subsidiaries?
Dixit: The graduation paths for the G-Works businesses, all those options are right now on the table. If a business coming out of G-Works has a logical home in one of our established business units, that would likely be the intended graduation path. But there may be situations where we develop a business that doesn't have a logical existing home in General Mills.
The primary goal of G-Works, and the portfolio we're building, is to spin in the businesses to General Mills. We're not looking to create a bunch of small new businesses. We're looking to create the next growth engine for General Mills, which implies scale, incrementality, a real growth platform for the company.
When we do identify a potential home run or a unicorn, doubling, tripling down on those both in terms of investment and resource allocation, that's the exercise that continues.
Just Food: Is there an intended overlap in the target areas?
Dixit: When you look at our Bold Cultr business, I think that's a great example of where there is overlap. It's an animal-free cheese, so it's both a health-and-wellness play for folks who are vegan, for health-and-wellness reasons, but also for folks who are looking to help the environment by going away from animal products.
We expect going forward that the big winners coming out of our portfolio will address multiple problems and be driven by not just one of these disruptive forces.
Just Food: Any particular emerging trends in sight?
Dixit: We should be focused on the biggest, most evergreen problems that consumers face related to food, not trying to chase, you know, the shiny new trend, the shiny new problem. In a way, it's about getting back to basics. Like what are the problems that consumers have been facing forever and what are the problems they'll continue facing forever that are related to food.
Weight loss, for instance. It's not a new, sexy, emerging problem. But it's a big massive problem that food both creates and can help solve. And that seems to be the sweet spot for where G-Works wants to play.
What we are focused on is bringing further-out solutions to the same problems that other parts of our organisation are focused on. We're really trying to focus on starting with the problem, not with a demand space.
Just Food: Is there a purpose to working with companies like Perfect Day?
Dixit: That's definitely in scope but it's not the starting point. The starting point is always going to be what is the biggest consumer problem? What are the biggest consumer problems related to food? As teams validate a problem and get into solution-finding, if they find that partnering with an external partner is the best way to accelerate the development of that solution, they absolutely will.
Just Food: What's the plan for new innovations?
Dixit: We have a pipeline of additional products, projects that teams are working on. We actually have nine in total, what we call co-founder teams, that are up and running and building the portfolio.
Part of the teams that are behind the scenes right now are really working through rigorous consumer problem validation. And what you're seeing with the three teams that are more publicly visible are those brands that have made it through that validation engine and are now in the market in a small way.
There may be some pivots, some kills along the way. You have the three in market, early-stage, and then six teams working on new areas that may become public in the coming months and years.