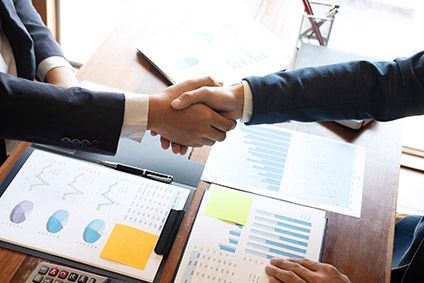 Joe DiMondi, an M&A veteran at Deutsche Bank, sets out to Dean Best what's driving M&A in the food industry – and what advisers can bring to the table for their clients.
The factors behind food industry M&A are widely known. The pursuit of faster-growing categories and segments, the fragmentation of retail channels away from supermarkets, the disruption caused by the digital sphere – the list continues.
Senior executives at packaged-food companies are often asked – including by this site – about what is driving deal-making in the industry and the deals done by their companies. What appears less often in print are the thoughts of those also in the room when deals are hatched and finalised.
Joe DiMondi is a veteran M&A executive at international investment bank and deal adviser Deutsche Bank.
New York-based DiMondi has spent close to two decades working on M&A in the consumer goods industry for Deutsche Bank, covering more specifically food (manufacturing and retail), beverage and tobacco. In packaged food, DiMondi has advised on deals ranging from Reckitt Benckiser's US$17.9bn move for US infant-formula maker Mead Johnson in 2017 to Hershey's acquisitions of smaller, non-confectionery snacks businesses Krave and BarkThins in 2015 and 2016. DiMondi says his "primary focus" is clients in the US but, with Deutsche Bank being an international business, he does work with US companies eyeing deals overseas and firms in Europe and Asia looking Stateside.
"We run the gamut from small to big. We work with private equity, we work with strategics. In the last year, we sold Dole Foods into Total Produce, so we cover everything from traditional packaged CPG through to fresh and all the way through to ag and ingredients," DiMondi says. "Having a broad remit allows you to talk to clients about things that are new, interesting and different. We find that helpful in a market that's really, really dynamic."
How well do you really know your competitors?
Access the most comprehensive Company Profiles on the market, powered by GlobalData. Save hours of research. Gain competitive edge.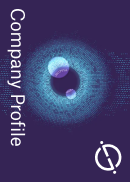 Company Profile – free sample
Thank you!
Your download email will arrive shortly
Not ready to buy yet? Download a free sample
We are confident about the unique quality of our Company Profiles. However, we want you to make the most beneficial decision for your business, so we offer a free sample that you can download by submitting the below form
By GlobalData
DiMondi, who has worked for Deutsche Bank since 2000, believes a wide perspective on the consumer goods industry is what the company's clients – and potential clients – are looking for as they try to navigate what is, for many, a low-growth environment.
"I like to follow themes – where do we see major, seismic themes that are going to influence the market over the next several years," he says. "I like to look where the puck is going a little bit and focus on things where there is a thematic approach to be taken, from which you can syndicate and leverage learnings across the space. That can lead you in a lot of different ways."
He points to deals that have seen packaged food manufacturers look outside the industry for growth. "Some of the most interesting conversations you have with clients is where you're able to bring insights from different verticals to them and that could mean that they end up moving into adjacencies," DiMondi explains. "You've seen a lot of food companies, for example, move into pet, and then you've seen people move from pet into veterinary. Those kinds of conversations are really interesting to them because they're trying to figure out in a growth-constrained market, how to grow. If you have legacy, heritage brands in traditional centre-of-store food categories, your ability to grow within largely flat categories – if you're a leader – is very hard."
What do advisers need to offer?
As packaged-food companies face a rapidly-changing consumer and retail landscape and turn to M&A as a way of reacting to that change, is what they are demanding of M&A advisers like Deutsche Bank changing? DiMondi says there will be core skills the bank continues to need but he does suggest the role is evolving.
"The core executional capabilities are always important. You've been there before, you've done it before, you're a steady, safe pair of hands. That's always going to be a key driver of being hired on anything," he says. "I think there's a layer on top of that, though, helping them think through how to navigate pretty difficult waters and identifying what I'll call off-the-run type of opportunities that really help in the ongoing transformation of some of these portfolios."
As well as providing information on targets and competitors, an adviser needs to provide clients insight on how the wider market is changing, DiMondi says. More than that, an adviser needs to put forward ideas.
"The demands of the clients from an ideation standpoint are much higher than they used to be," he explains. "You can't talk to a food company and not have a tech lens on what you're doing. If you're not talking to them about opportunities to be direct-to-consumer, if you're not talking to them about how to optimise with Amazon and Jet, you're really not having a relevant conversation with them that captures everything that they're thinking about."
The shake-up in channel mix – from digital to discounters – has made bricks-and-mortar players reassess their strategies, which in turn means M&A advisers need to reappraise what they know about retail, DiMondi suggests.
"Understanding the retail market is much more important today than it used to be to covering CPG companies," he says. "Retailers have become much more sharp about what inventory they carry and what SKU set they carry and wanting to have a mix of premium, value and mid-tier, wanting to have a mix of ethnic and traditional. You can't just assume your products are going to sit on the shelf because you're a big company any more."
And away from sales channel, that knowledge needs to cross borders, DiMondi asserts. "From an international standpoint, there's constant evolving of what markets make sense and what markets don't make sense," he says. DiMondi says there have been relatively few deals involving a US manufacturer buying a European business but argues there has been a "resurgence" of interest in emerging markets – but the identity of those markets has shifted.
"It's moved from being China, China, China to being more of a broad look at Asia, inclusive of, I would say, south-east Asia and India. Continuing to have the right context and insights and people in these markets as folks pick and choose globally has become more important."
In short, packaged-food companies, operating in an industry where growth is muted (and, at the same time, when it's there, coming from different segments than five, ten, 15 years ago) need to be looking at a number of levers. "Say you're a regular-way, US-based food company that's growing top line 1% and you have an aspiration to grow 3%. To move a $10bn revenue company from 1% growth – adding $100 million of sales – to adding $300m of sales every single year, they need to do multiple things," DiMondi says. Simply buying bolt-ons will not – in the short term – achieve that sales jump. Acquiring overseas can be risky (and hit by foreign exchange). "It's a more challenging market to bank in today than it's ever been. It's also more exciting. People always viewed CPG as kind of being a little bit like covering utilities or banks or things sort of steady as she goes. The world has changed a lot," DiMondi reflects.
An exciting market but a competitive one, including for M&A advisers. "It's always been competitive in this space and it's become more competitive but, frankly, it's such a big area and there's so much happening that it doesn't need to be a space where only a few folks are going to be successful," DiMondi argues. "I think a lot of different folks can be successful here. If you look at the food, beverage and tobacco, the M&A fee pool in that space is one of the biggest in the world out of any sector. It's competitive but there's plenty of work to go around for everybody."
What could drive food M&A?
What factors could shape that work in the years to come? The macro trend of health, the rising demand for plant-based foods and the emergence of direct-to-consumer have all been put forward as drivers behind future deal-making. DiMondi echoes those arguments and offers some of his own.
"I think a lot of the activity is going to be driven by the portfolio pruning that's already going on," he says. "You're going to continue to see that in particular in US food but, you know, Nestle has kind of been at the forefront of that. A lot of that [pruning] is going to end up in private-equity hands. If you roll forward a few years after that, you're going to see a fair amount of activity in monetisations on the private-equity side but I think we're at the early stage of portfolio pruning and that's going to create a lot of opportunity. There's been a lot of money sitting on the sidelines in food the past, I don't know, six, seven, eight years because valuations have been so high. A lot of the assets coming out of these large caps are assets in need of reinvestment and so I think there'll be a perspective that private equity can be more competitive there.
"I think you're going to see a continued look by the largest CPG names on how to deal with some of the big themes around environmental sustainability. I think Pepsi buying SodaStream was kind of a perfect example of [asking] how do you deal in a world where single-serve plastic bottles have become an issue for folks? Is it at-home devices? How do you go about that? We've seen a lot of interest in looking at alternative delivery models in particular in beverage to deal with some of those challenges."
There is then, plenty, to keep M&A executives within packaged food companies and at their advisers thinking about. Around a decade ago, some industry watchers thought the packaged-food industry would follow a similar path to other FMCG sectors, such as beverages, which saw greater consolidation. There have, of course, been some major deals in food but there has not been the kind of consolidation some had predicted.
"The food industry is undergoing what technology underwent, fragmentation [when] you thought it was consolidated, with Microsoft, IBM etc. In that case technology changed. In this case technology has driven the consumer to change quite a bit," DiMondi suggests.
"The other thing is, on the food side, co-manufacturing has really freed up a lot of capital and management bandwidth to just focus on how they meet the consumer where they are today. You no longer need to have a cadre of food scientists, a cadre of R&D folks. You can have someone develop something in a kitchen somewhere and then go to a co-packer, they'll make it and it'll be safe and certified and all those sorts of things. The barriers to entering the market are the lowest they've ever been.
"The benefits of scale broadly across food have not proven to date to be as beneficial as you would have thought. I don't want to say the opposite because in-category scale can be very beneficial but just broadly the idea that someone's going to own the grocery store from a CPG standpoint is not what the consumer is looking for, it's not what the retailer is looking for.
"Yes, you get cost benefits but if you're not resonating with the consumer and then that's not resonating with the retailer … the retailers themselves are fighting for survival, right? They can no longer just put the big core brands in and hope that consumer likes that, you know?"