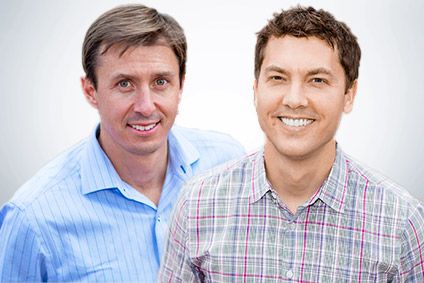 US venture-capital firm Boulder Food Group has finalised its second fund and, with US$100m, wants to make further investments in early-stage businesses. Food entrepreneurs Tom Spier and Dayton Miller set up the firm in 2014 and talk to Dean Best about their plans.
"Sometimes there are brands that are explosive and come out of nowhere. It could really happen in a lot of categories."
Tom Spier, the food entrepreneur behind the EVOL Foods convenience-foods brand, is continuing his quest to invest in early-stage companies he believes can shake-up the food and beverage sectors.
Boulder Food Group (BFG), the Colorado venture-capital firm set up by Spier five years ago to back start-ups, has wrapped up its second fund and has a fresh US$100m to invest.
Before launching BFG, Spier had co-founded and sold US frozen convenience foods firm EVOL Foods to larger local peer Boulder Brands, a deal announced just before Christmas 2013. Before setting up EVOL Foods, Spier had worked as COO at US granola maker Bear Naked before it was sold to Kellogg.
At BFG, Spier brought on-board Dayton Miller as managing partner. Miller co-founded US beverage business Function Drinks, which was sold to fruit cooperative Sunsweet Growers in 2011. His career before Function included seven years working on M&A at The Walt Disney Company and management consultant at Bain & Co.
How well do you
really

know your competitors?

Access the most comprehensive Company Profiles on the market, powered by GlobalData. Save hours of research. Gain competitive edge.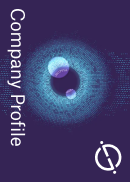 Company Profile – free sample
Thank you!
Your download email will arrive shortly
Not ready to buy yet? Download a free sample
We are confident about the unique quality of our Company Profiles. However, we want you to make the most beneficial decision for your business, so we offer a free sample that you can download by submitting the below form
By GlobalData
BFG's first fund, worth $50m, saw the venture-capital firm back a range of food and beverage companies, including Barnana – a US business that makes snacks out of bananas deemed too imperfect to sell – Caulipower, a US firm offering cauliflower-crust pizza, and Good Day Chocolate, a Colorado-based firm marketing products that claim to do things like promote digestive health or aid sleep.
Through the first fund, BFG also backed US coffee company Chameleon Cold Brew – which was subsequently sold to Nestlé in 2017.
The second fund, the closure of which was announced last month, has the backing of The Netherlands-based financial services group Rabobank and New York-based Arlon Group, an investment firm focused on food and agriculture. The new fund has already announced its first investment, backing Olipop, a US drinks business BFG describes the "first clinically-backed digestive health beverage that benefits the microbiome, digestive function and metabolic health".
"We're still looking at the entire grocery store – and any products that could be sold through e-commerce," Spier tells just-food as he outlines the investment rationale for the new BFG fund. "We probably will have a bit more of a lens towards some of the early e-commerce companies. Traditionally, we've been really, really focused on more conventional and natural retail to gain a better understanding but e-commerce is undeniable, so we'll be doing that.
"And certainly trying to stay early-stage. We have the ability to go a bit later stage than before since the fund's a bit bigger but our skill-set definitely lends itself to the early stage as well. I think we will be probably more inclined to play in certain areas than others but it really just depends where the category is at any given time and what's going on in the categories."
Miller adds: "We're definitely not one to automatically exclude something by virtue of category. We think interesting products and opportunities can exist everywhere. Innovation can be format-driven – whether that's adding some type of convenience or portability – [and] it can be ingredient-driven. We were fortunate to partner with Caulipower, which swaps cauliflower into the crusts of pizza and that was great innovation consumers really responded to. If you had asked us kind of two years ago if we were dying to find a frozen pizza investment, we probably would've said no – but that was something that was really unique and interesting."
Investors from venture capital to Big Food are eyeing the e-commerce part of the market closely, notably the nascent direct-to-consumer channel, with some analysts arguing packaged food manufacturers need to consider building operations in that side of the industry. Spier says there is "a massive opportunity" in the direct-to-consumer arena.
"The number of businesses we see that are bigger than we expect is surprising," Spier says. "It speaks to the amount of volume that's shifting into direct-to-consumer. Certain categories more than others, of course. That's going to probably be the case. Highly perishable items are a bit trickier still. It's certainly evolving but direct-to-consumer has been amazing to watch happen."
BFG describes itself as a venture-capital firm that backs "disruptive", "better-for-you" and "socially-conscious" brands, adjectives that feature heavily when backers – and that includes those within the food industry itself – set out their criteria for investment.
Spier highlights plant-based foods as an area BFG sees as disruptive. "It's a very, very interesting – and very broad – area. There are lots of different ways that companies are participating in it. That's something that we're going to want to continue to track. We do have certainly some exposure to it in the existing fund and it's going to continue to be a big part of our portfolio."
Miller picks an existing BFG investment as an example of a socially-conscious investment. "Barnana take bananas effectively too ripe to be sold in stores, up-cycle them and partially dehydrate them to create this delicious chewy bite. Other companies out there are taking spent grains and up-cycling them. It's a trend that is interesting and one that we'll probably continue to see more of."
There is no doubt, however, competition to back up-and-coming businesses seen as better able to tap into the rapidly-evolving changes in consumer demand and habits is intensifying. In some ways, it has never been a better time to be a food entrepreneur, with retailers fighting to differentiate themselves by offering more shelf space to fledgling products and investors tussling it out to back early-stage businesses.
"We're believers that more liquidity in the ecosystem is better than less"
Spier and Miller are sanguine. "There are so many assets out there needing capital and, a lot of the time, given the size of the cheques in the early stage where we operate relative to the resources we have, we over-index a bit. We feel like we're one of the best, if not the best, out there in the early stage and our area we work in very specifically. We're independent, which is nice. Having that independence is a great thing for early entrepreneurs, so they really have as many options as possible as they're building out their plans," Spier says.
Miller chips in. "We're believers that more liquidity in the ecosystem is better than less. Clearly everyone's focused on growth and they're trying to determine the right way to capture that growth. It's not really a winner-take-all strategy. I think you can be incubating brands as well as acquiring brands and both can lead to nice growth for Big Food. And just as we kind of tell our portfolio companies to play their own game, we kind of have to do that as well."
But how easy is to back the right horse in an industry becoming ever-more fragmented as more entrepreneurs chance their arm in food and the digital sphere lowers the barriers to entry in areas like marketing and brand-building?
Spier, again, offers a positive take. "[It's] fragmented but we believe for the best ideas, they can still steal a disproportionate amount of share pretty quickly. We've seen that happen time and time again. There are lots of options for consumers, but when there's a concept that really delivers on the right value, price and attributes and what the consumers are looking for in a broad way, that's a great thing."
And the way the landscape has shifted – and is shifting – is not a just a phenomenon seen in North America. Markets around the world – and not just developed economies – are seeing similar changes.
Spier and Miller have not ruled out casting their eye on businesses based outside North America – but would be more interested if those overseas firms were interested in cracking their home market.
"We would look for opportunities further afield," Spier says. "We wouldn't probably have too much of our total allocation into international companies, but especially international companies that have ambitions to be in the United States, where we could again bring value by understanding this market."
How many new investments, then, could be made from the BFG fund in 2019? "I'd say probably two to four," Miller says. "Our strategy has always been fewer, bigger – and hopefully – better investments. So, even if we only have one or one or two new companies that we invest in, we could certainly be doing a lot behind the scenes with our portfolio and doing follow-on financings there. Last year, we only really had one new investment in terms of a partner company but we made quite a number of follow-on investments in the existing portfolio for example."
Spier underlines, however, how he sees "the lion's share" from BFG's second fund is to go to new investments.
And, reflecting on the first fund, what do these experienced industry players believe they learnt that could be applied to this larger round? Miller insists the pair have taken on-board "maybe not as much lessons learned but maybe more validation of ideas and of our investment thesis".
"We've always thought of this as a people business and we're looking to partner with great teams and founders – and as we look back on fund one that was certainly validated. I think especially in the early stages, it's such a fluid market [that] it's impossible to know what challenges are going to face the company. At the end of the day, it really is a bit of a marriage between us and [a firm's] founders because, our investment period is, on average, roughly five years. Over the course of that partnership, you'll obviously have your up and downs, but you'll be launching new products and facing challenges you never envision," Miller says.
"And I think even though we're roughly a $100m fund, it's still a relatively modest amount of money in the grand scheme of things, so that has really informed the kind of strategy we think can be successful when you're going up against big CPG and Big Food with frankly unlimited capital in some regard."