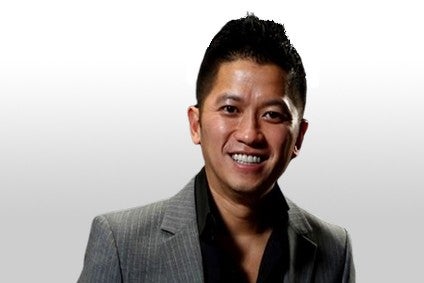 Mars has joined the ranks of Big Food companies using accelerators to try to improve their innovation and tap into emerging consumer and category trends. Dean Best discussed the move with Clarence Mak, Mars Food's chief innovation officer, and a mentor on the new programme.
Hardly a month goes by at the moment without one of the world's largest packaged-food companies, facing profound change in what consumers eat and they way they shop, setting up an investment division, an accelerator or an incubator to try to invest in or pick the brains of the start-ups riding the waves in the CPG marketplace.
(In fact, as just-food files this piece, Nestlé is announcing it is creating an accelerator programme, bringing together start-up enterprises, students and its own scientists to develop "innovative products and systems").
At the start of March, Mars, the privately-owned confectionery, cooking sauces and pet food behemoth unveiled its own accelerator. The Snickers chocolate and Whiskas cat food owner said its accelerator initiative would "help early-stage food-focused companies fast-track growth and live their purpose to build a healthier and more sustainable future".
Mars, which has named its accelerator after its organic-food brand Seeds of Change, is looking to select six companies in the US and four in Australia, which the company says are "among the largest markets" for its food operations. The accelerator sits squarely in the US-based giant's Mars Food operations, although the start-ups selected will get access to select executives in areas such as, say, finance from other parts of the empire like Mars Wrigley Confectionery and Mars Petcare.
The Seeds of Change isn't Mars' first endeavour to work with start-ups. The company has Mars Edge, through which it works with start-ups, academia and philanthropic organisations "to help improve human health". It also has LaunchPad for Mars, a programme looking at open innovation the company says is "re-inventing the way Mars brands reach, engage and convert consumers" through pilot schemes with tech start-ups.
The new Seeds of Change initiative is focusing on food start-ups, companies already doing business and a minimum first year of net sales of US$250,000. The firms selected – businesses have until 31 May to apply – can already have received seed funding.
"For Mars Food, we have a purpose of 'better food today, a better world tomorrow," Clarence Mak, Mars Food's chief marketing, sales and innovation officer – and a mentor on the new programme – says. "We're very interested in working with some of the more forward-looking entrepreneurs and start-ups to understand how they can help us to move up further towards that direction and, also us working with them, support them to scale their ideas."
As a privately-owned business, Mars obviously does not have the same obligations for disclosure as its publicly-listed peers. Unlike US counterparts such as Kellogg and General Mills – both of which have gone down the path of setting up in-house, venture-capital arms – it is hard to know if Mars has faced similar kinds of pressures on its sales as the owners of Special K breakfast cereal and YOPLAIT yogurt.
However, Mak says Mars wants to get "more exposed to the more on-trend food categories". He tells just-food: "On one hand, it's the first step for us to be even more externally-focused to understand what's going on in the food world. I think the second thing is really trying to learn from these start-ups how they innovate, as much as where they innovate."
Asked whether he thought Mars had not been able to tap into the new and emerging trends shaping packaged food as much the company would like, Mak, who has spent more than a decade working for first Wrigley and then Mars, says: "There will be a lot of learning both ways. That's the beauty of this accelerator programme. Being a family owned business, we've been building our own business from small to scale.
"We can learn a lot from them. But, at the same time, I do think that in our portfolio we'll have some of the brands to tap into the more 'better for you' kind of consumer needs spaces that we see as highly relevant to consumers. We can learn from them but at the same time I still believe that we have the right portfolio to compete."
That said, there are, Mak acknowledges, "a lot of areas that we haven't tapped into". He says: "Food is a massive category. By using this accelerator programme, it actually helps us to have a better understanding of the wider food category, to help us have a wider view across the food ecosystem, to move our business towards the front line of the evolving trends going into the future."
After the applications come in, Mars plans to select around 15 finalists to a pitch competition in Chicago. The company says the finalists will be chosen on a range of factors but the terms and conditions on the accelerator website cites four, including: "impact and vision" – essentially whether the start-up demonstrates a business plan that convinces Mars it will make the most of a grant of up to $50,000 – and "leadership", which the Skittles owner defines as the "strength of the leadership team and ability to execute the organisation's long-term objectives".
Mak explains there are contrasting reasons why Mars selected the US and Australia as the first markets for the accelerator. "The core of our business is the US, the UK and Australia. Before we can extend to all continents, we want to go to a market that has a very active start-up scene like the US. There's a lot of accelerator programmes. We wanted to learn from the best and also we wanted to be in the most active space.
"But likewise, we also wanted to go to a market where accelerators are relatively new. Australia is, interestingly, not as active a market for start-ups. We thought maybe we can actually … have a first-mover advantage. Number two, we actually have a very strong position there with MasterFoods . We want to learn from both types of market situations."
With a portfolio comprising products such as Uncle Ben rice, Tasty Bite lentils and Dolmio pasta sauce, it is little surprise one area on which Mars Food wants the accelerator to focus is what Mak calls "world flavours". That said, Mars' ethnic cuisine stable does have a number of products centred on what could be deemed to be more mature parts of the category – such as Italian, Indian and Chinese cuisine – and it is notable Mak offers other varieties as examples that could interest the accelerator.
"The intention is to keep it broad … but we feel that we see the consumers are much more experimental now, looking into new flavours, new cuisines, that might be happening outside of the packaged food category [and] already happening in restaurants, whether it's Korean or Middle East, or Pho for Vietnamese, where there's, relatively speaking, not as much happening in packaged goods," he says. "We think there's a lot of potential in the evolving or emerging world flavours. That's why we're interested in that space. But we are not particularly focused on any specific cuisine. We are very open."
As with many a major name in the packaged food industry, Mars is watching the rise of plant-based food closely and the category is another area of focus for the Seeds of Change accelerator. And, in common with its peers, Mars is also monitoring not just what consumers eat but how they buy food. "We're also looking to new business models to get the products to consumers," Mak says. "We're open to innovative ideas. digital, direct to consumers, or if they have very strong, digital-influencer capabilities. We're very open to that as well. Some of these territories [areas] are still very early-stage."
What, then, sets the Seeds of Change scheme apart from other accelerators open to pitches? Mak insists Mars doesn't see its peers with similar initiatives as rivals. However, he sets out factors he believes differentiates Mars' programme from others. "I generally feel that this is not really a competition because we also know, a lot of the start-ups, they might apply for multiple programmes over the years. I have a lot of respect for the other programmes," he says.
"But what differentiates us is the fact that we're a family-owned business and have brands – we actually have done this ourselves as well, both whether we've built our own brands from small – Seeds of Change itself is a good example – or we have acquired brands when they were small. Or we are starting to work with brands that used to be small and become big, like Kind. We know what that experience looks like. And of course we have the benefits we can offer, the Mars leaders and the network, given the scale of our business and the range of the businesses that we have, not just on food, but also non-food.
"And we are a highly purpose-driven company and we have a number of the purpose-driven brands, which is highly relevant, because a lot of these new start-ups are brands with a very clear purpose, with a strong story to tell. There's a lot of alignment between who we are and the brands that we want to attract."
The accelerator lasts to the end of November. Mak says "it's really not the core of the design" of the scheme for Mars to then look to formally invest in the participating companies. "The design is mainly offering the grant and support and interaction. Investment is not part of the programme. But, of course, we are open to looking into any other further – or continuing that mentoring relationship – if that's what we think makes sense for the partnership."
Mak says he "would not say no" when asked if Mars would consider following in the footsteps of the likes of Kellogg and General Mills in setting up an investment division. "We wanted to prioritise the accelerator because I think it's the first step for us to do a programme like this. We just wanted to make sure that we get it right before we consider options," he says. "Also partly because we had already had [an accelerator] in pet care, so we had a lot of learnings."
Are there plans next year for Mars, like PepsiCo and Chobani , look to launch a second round of the accelerator? "We would very much would like to," Mak says. "But we will make sure we execute it well first, get the learnings, and we'll decide when and how that second round should look."
Read Hatching new ideas – Big Food's incubator and accelerator programmes