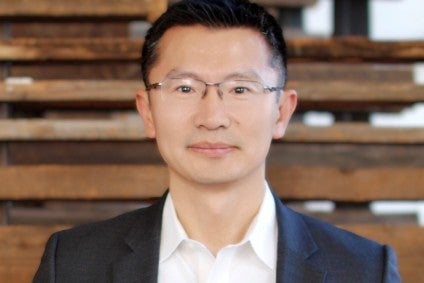 Investor Tao Zhang believes alternative protein, especially plant-based meat, can play a role in helping to tackle China's environmental problems.
Zhang, the founder and MD of impact investor Dao Ventures, describes how he had an "epiphany movement" in February 2017 at a meeting in Washington D.C. with Bruce Friedrich, the co-founder of The Good Food Institute, the US non-profit that advocates for plant-based alternatives to meat, dairy and eggs.
"That meeting turned out to be my kind of epiphany moment, when I truly got to understand huge environmental impact alternative meat products can make," Zhang says. "I remember thinking: 'This is how I can make Chinese consumers part of the country's environmental solutions.'"
There is, however, a pretty big caveat, at least for the short term. In recent weeks, there have been a number of business headlines touting the interest in China for plant-based meat and dairy and centring on the tentative moves the likes of Beyond Meat and Oatly are making in the country. Zhang has a note of caution for food manufacturers and investors eyeing the market. "There's definitely growing interest but mass-market consumer awareness is still not there."
Since Dao Ventures, which describes itself as a "Sino-US cross-border consortium" was set up in 2012, it has focused its investments in China on what Zhang calls "environmental" SMEs but "more on the industrial side of things".
Those firms have been "having a meaningful impact in their respective sectors", Zhang reflects but adds: "It's just the impact is not necessarily going beyond their domain to reach the vast Chinese consumer base. China's the biggest consumer market, and I've always been thinking how to make Chinese consumers part of the environmental solution for China and, by extension, the world."
At the start of 2018, Dao Ventures, Canada-based Moonspire Social Ventures (another impact investor) and New Crop Capital (a fund focusing on the plant-based market, which has made investments in companies including plant-based seafood firm Gathered Foods and cell-meat developer Aleph Farms, as well as Beyond Meat) set up Dao Foods International to back early-stage companies offering plant-based alternatives to meat in China.
"I was born in China, I grew up in China," Zhang tells just-food on the telephone from the US. "China has always valued food as an integrated part of its culture. I know from the bottom of my heart food definitely could be the entry point from which to naturally change the behaviour of China's mainstream consumers, if done correctly and in a smart kind of way. It's kind of high time. China should be moving in this direction for a variety of reasons – not just for environmental reasons, but also the local population is paying more attention to health and paying more attention to other aspects of food."
In April, Zhang, who splits his time between the US and China, and Dao Foods announced their latest venture, unveiling, alongside New Crop Capital, an incubator to help Chinese start-ups focusing on plant-based foods. Over three years, the incubator plans to help five companies every six months develop their budding businesses – and start to build a "product category" for plant-based alternative protein in China.
A piece of advice Zhang and his colleagues appear set to give to the start-ups that join the incubator is, in the short term at least, to not target the bricks-and-mortar grocery retail. More than once during the interview, Zhang emphasises that China might have some history of alternatives to meat ("mock meat") but western plant-based concepts have yet to catch on in the country, meaning any kind of category, let alone any kind of market by western standards, has yet to be formed.
"We are hoping to leverage this army of entrepreneurs to help create this product category"
"This industry is so nascent and the concept is … far from being mainstream, if compared with the US market or European market," he explains. "In China, mainstream consumers are not necessarily trading plant-based food, especially the kind of plant-based food we understand in the west, in the US and Europe. Although China has a long history of plant-based foods, China's traditional definition of plant-based food is so different from the plant-based food concept popular in the West. The product category is not there, so the consumer awareness is not there yet. We are hoping to leverage this army of entrepreneurs to help create this product category. Hopefully some of the company's coming out of the incubator will be successful."
Zhang says he is looking to sign-up the first cohort of companies for the incubator by the end of next month. Dao Ventures and New Crop Capital plan to invest in the start-ups from the outset, rather than wait to see what progress they make during their participation in the incubator. They're looking for entrepreneurs that can develop and market products to a specific group of Chinese consumers – albeit a rather large group when compared to most countries.
"We are looking at the next-generation, younger-generation entrepreneurs, who not only understand the importance of developing this kind of new-generation foods, they also understand the science and technology behind it, so they are willing to invest the time to get right – and, of course, they should also know how to relate, sell, market, brand their products to China's young millennial population," he says, estimating that part of the country's consumer base to number around 400 million. The investors will consider entrepreneurs based outside China, Zhang adds, but "probably the majority of the incubator companies will be local".
Away from the upcoming incubator, Dao Foods and New Crop Capital have already invested in one plant-based business in China – Shenzhen-based Starfield Food and Science Technology, which recently launched an alternative to ground meat that is being used in restaurant operators in the country including pizza purveyor Papa John's and bakery chain Nayuki's Tea.
"Starfield is the kind of company we want more and more through this incubator," Zhang says. "It seems their products have been liked by the younger generation, which is good. Although we came in with investment early this year, they've already done two rounds of investment and their valuation has quickly increased. Of course, valuation is not something we strive for because we're an impact investor but it's good to see that because that speaks to the potential of such companies."
Grocery-retail category will take time to develop
For now, Starfield, which Zhang says, started out as a "tiny restaurant" in Shenzhen, is focusing on supplying China's foodservice market. At present, the meat-alternative products on sale in the grocery retail channel are made by what Zhang calls "traditional, Chinese, mock-meat companies. They provide products like mock chicken, fake duck kind of products", with merchandising leaving a lot to be desired. "Retailers definitely don't have a shelf dedicated to such products. They've probably mixed it up with other, kind of tofu-based products. It's not definitely considered plant based meat."
Foodservice or e-commerce are the best potential avenues for Dao Foods' incubator companies in the near term, he explains. "It depends what they do. Say if they do plant-based snack food, foodservice may not be a good option. They probably need to target some of the e-commerce channels. Then it's a different kind of strategy. But, for plant-based meat products, at least before the coronavirus, we thought restaurants or foodservice would be a good way to go at least in the first few years because you want to make young consumers try and like these products first. You don't want them to be turned off if they cook these products themselves."
Most of China's young millennials, Zhang says, don't necessarily cook their own meals at home, either eating out or having meals delivered. That, he explains, is another factor that may delay the development of the kind of grocery retail category for plant-based meat products seen in western markets.
"I would think that it would take quite some time before we see the kind of shelf of products of plant-based meat products in Chinese grocery stores that we see in the US and Western Europe, especially given that I think that plant-based meat alternatives are still far from having become an entrenched food category already in the minds of mainstream consumers. This being said, things could catch up more quickly in China, and hopefully Dao Foods can significantly contribute to the further development and scaling up of this sector," he says. "Given the eating habits of today's Chinese young consumers, it is likely that some of the plant-based snack/casual foods or ready-made, easy-to-use alternative meat products, like those for hotpots which many younger generation consumers very much like in China, may well show up first on grocery store shelves."
The forays made by international players like Beyond Meat and Oatly in China have, so far, centred on foodservice. Cargill, too, is dipping its toe into the arena, supplying plant-based chicken nuggets to KFC outlets in the country.
"We want international companies to come in – and especially at least big names in this space, like Impossible, Beyond Meat to help"
"We want international companies to come in – and especially at least big names in this space, like Impossible, Beyond Meat to help … work with entrepreneurs to help create this product category, this industry," Zhang asserts. "That would be a good thing because they have deep pockets. They have more sophisticated products they can leverage to do that."
The investor says Dao Ventures has received approaches asking for guidance and he offers up two pieces of advice: one, "create a separate independent brand, or even venture, to focus on getting the product right" to avoid confusing consumers and, two, bear in mind local taste preferences. "Chinese consumers definitely have a very distinct set of characteristics. They are very discerning when it comes to taste. They may be curious about new products but, if they try your product and it does not taste right, they're not coming back. Product applications for plant-based meat can also be so much more diverse in China than compared with the US, say. It's definitely a different set of challenges Chinese entrepreneurs need to overcome and also a different set of challenges for us to think about."
Zhang acknowledges the Covid-19 pandemic is another challenge, even as China's foodservice market is re-opening. "The restaurants are getting a big hit. This is something we're going to need to think about as things evolve. For the incubated companies, we definitely want them to take time to think through all the things they need to look at in this coronavirus situation, especially if the restaurants are getting hit and Chinese consumers may also be thinking about changing their habits after the coronavirus or with the virus still ongoing."
That said, Zhang believes Covid-19 presents "a historical opportunity" for plant-based protein alternatives in China, even if he is careful not to draw direct links between the virus and the meat industry. "It's not necessarily a linear kind of relationship between the virus and animal products. Although it started from wild animals, the bat, I don't think it's fair for us to just think there's a linear relationship between animal meat eating and this kind of virus," he reflects.
"But I think there is still very much an opportunity. I think it's an opportunity where a lot of the consumers, especially the mass-market consumers are starting to think about what kind of food they need to eat on a moving-forward basis or what kind of eating habits they should have. We definitely see this change in thinking. I think there's something we want to take advantage of, and something that will present an opportunity for plant-based but, at the same time, we need to think through how we can do that by riding on this trend."
Given Dao Ventures' focus from its inception has been on how business can play a role in tackling China's environmental issues, Zhang is keen to emphasise how that thinking is also at the centre of the strategy for the plant-based food incubator.
"We don't necessarily advocate plant-based more from a health perspective. Health is just a relative concept, and is quite individual. The impact logic behind what we do is still very much the environmental impact," Zhang says.
However, he adds: "We don't encourage entrepreneurs just go out and tell the consumer to eat our products because it's more environmentally friendly. That's not how things work. We still want the entrepreneurs to focus on taste, price and also accessibility for the younger generation, how to make them look cool, how to make the product appealing based on the psychological needs of the younger-generation consumers."
It's clear Zhang believes a lot of work lies ahead to create a fully-fledged market for plant-based alternatives to meat in China. Last year's IPO of Beyond Meat was "a turning point", he says, attracting the interest of the mainstream business and investment community in China, as well as the local media.
"That's not to say it's already mainstream in any way. Some consumers may have read something about it but that doesn't mean they also clearly understand what this product category is all about. The awareness is not necessarily there. That's why we want to, through the incubator, focus on supporting and investing in these very early-stage entrepreneurs. They can work together as an army to create this product category in the minds of the mass-market, mainstream consumers."